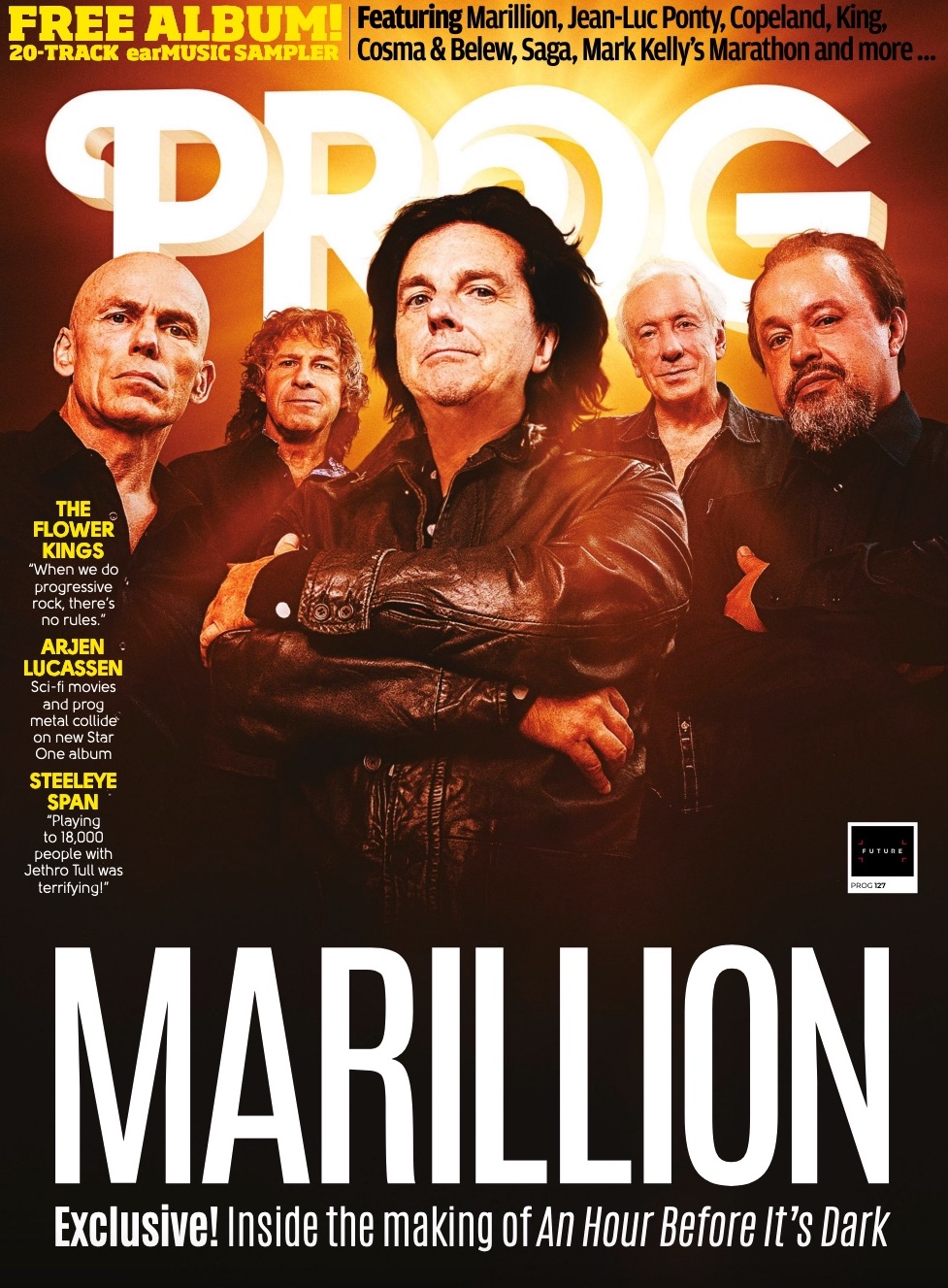 Alex Lifeson's Envy of None project released its first single last month via a newly-launched website at envyofnone.com. The song is titled Liar and you can listen to it via all the major streaming platforms here, or watch the official lyric video on YouTube. Envy of None consists of Lifeson, Andy Curran, guitarist Alfio Annibalini and vocalist Maiah Wynne. Fans got a taste of their music this past summer when Alex Lifeson released two instrumental tracks that the project had recorded via his official website at AlexLifeson.com - Kabul Blues and Spy House - both of which are available for listening online here. They ended up recording nearly a dozen songs and have spent the last several months promoting the project and preparing the tracks for release. The latest issue of PROG magazine (issue 127) hits newsstands later this week, and includes an article featuring a short interview with Lifeson and Maiah Wynne where the pair give some background on the project and their involvement, and Wynne also addresses the project's future plans (thanks RushFanForever):
... there has been some consideration of a couple of special live shows, depending on how everyone feels. I like to think we will be making more music together and possibly another album. We put together some bonus tracks for this record at the last minute, and they turned out great. I can't wait to see how the music evolves and what we do next. It really feels like this could go any direction, and that's what makes it so exciting to me. I just love making music with these guys. ...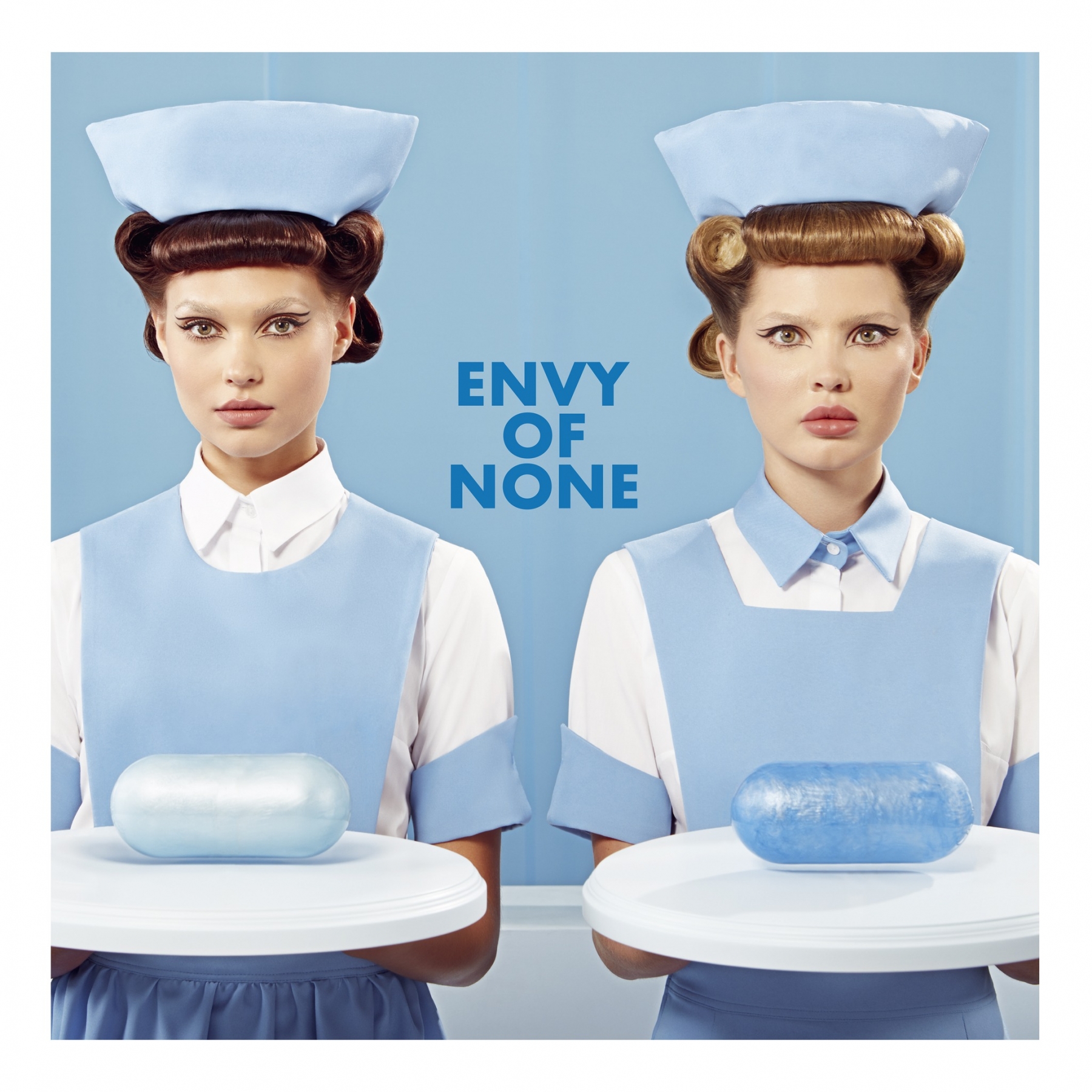 You can read the entire 2-page article/interview in this 13-page sampler of the issue. The band's self-titled 11-track debut album will arrive on April 8th on black, white and blue vinyl (the latter is exclusive to North America) and also on CD. A limited-edition deluxe version of the release will feature a five-track bonus CD and a 28-page booklet with exclusive content. You can check out all the available purchase options here, and follow the Project via their website, on Facebook, Twitter and Instagram.
Related Posts:
[Listen to Liar, the first single from Alex Lifeson's Envy of None project]
[Alex Lifeson's Envy of None project with Andy Curran and Maiah Wynne to release January 12th]
[Check out in-studio photos of Alex Lifeson's Envy of None project with Andy Curran, Maiah Wynne]
[Alex Lifeson talks Envy of None, Moving Pictures reissue, and more in new Spin magazine interview]
[Alex Lifeson on his Epiphone signature guitar, Envy of None project, and more in new Andertons Music Co. interview]
[Alex Lifeson and Andy Curran Monaco Streaming Film Festival interview]
[Alex Lifeson says Envy of None album release likely coming this fall in new Grateful Web interview]
[Alex Lifeson on whether he'd consider touring with his Envy of None project in new Sirius XM interview]
[Alex Lifeson on making music with Geddy Lee, Envy of None, and others in new Ultimate Classic Rock interview]
[Alex Lifeson to appear on Sirius XM Volume's Trunk Nation with Eddie Trunk Wednesday]
[Alex Lifeson's entire Gearfest interview now online]
[Alex Lifeson has recorded 10 new songs for Envy of None project with Andy Curran, Maiah Wynne]
[Alex Lifeson to appear at Sweetwater Music's 20th annual Gearfest]
[Listen to 2 NEW tracks from Alex Lifeson via new AlexLifeson.com website to coincide with release of new signature guitar]