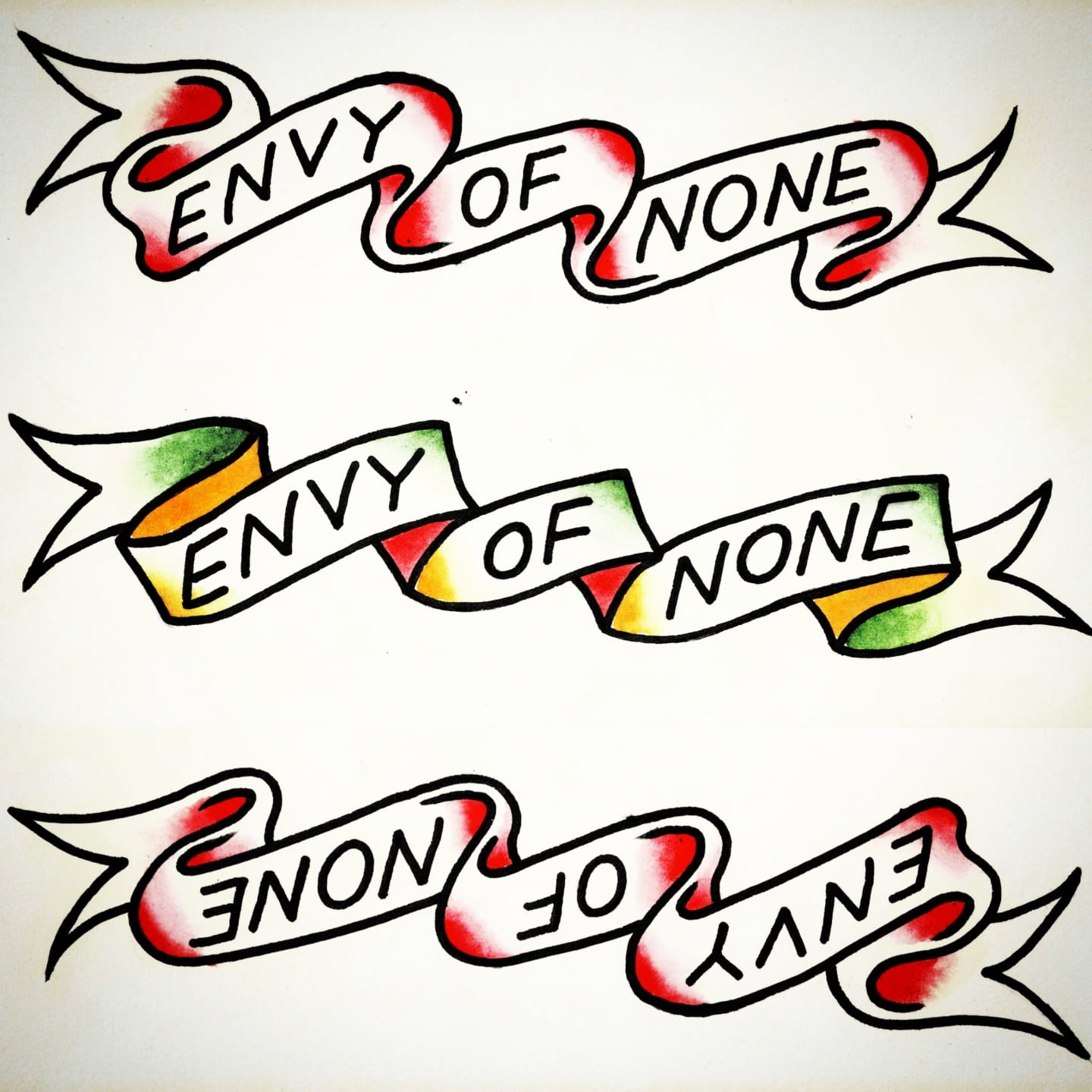 Spin magazine's Ryan Reed recently sat down with Alex Lifeson for an interview to talk about his Envy of None project, recent foray into social media, the upcoming Moving Pictures 40th anniversary reissue and more. Last month Alex surprised fans by releasing two new instrumental tracks via his newly-minted official website at AlexLifeson.com - Kabul Blues and Spy House - both of which are available for listening online here. These 2 tracks were the first glimpses of the above-mentioned Envy of None collaboration with Andy Curran, guitarist Alfio Annibalini and vocalist Maiah Wynne. The project has recorded a total of 10 songs and are hoping to release an album in the fall. Although Alex has spoken at length about the 2 above-mentioned tracks in recent interviews, he hasn't said much about any of the other tracks, other than in general terms. In his recent Gearfest interview he mentioned that one of the songs has a country feel, and Reed asked him to elaborate on that:
... The country thing is called "Western Sunset," and it started out as something I was feeling when I heard about [the death of] Neil [Peart]. It's a very thoughtful, very calming arrangement and song. It's very, very different for me. That was a cool thing. [Envy of None's] Maiah Wynne's going to do some vocal musings - no lyrics, just sounds - that I think will enhance what's already there. Andy [Curran] played bass on it, and David [Quinton Steinberg] played drums on it. It's more traditional country and western - it's not modern country or anything like that. It has a very lonesome big-sky feel to it. ...
Alex also addresses the planned Moving Pictures 40th anniversary reissue:
... there are a lot of plans that have been developing. A lot of stuff floats to us for approvals and comments, but yes, there is a package and it's quite extensive. From what I've seen, it looks really, really cool. Can you believe it's been 40 years? I feel so old. All of the stuff is really, really cool. ...
When asked about other musical side projects, Alex talked about a previously-mentioned (in this UCR interview) collaboration with 2 well-known guitarists:
... I've done a few little projects here and there. I did a thing with Kirk Hammett and Tom Morello. [Morello said], "Fill it up with guitar" - then he sent back a file with everything we did. He's such a great player and a wonderful person. I smiled the whole time listening to it.
You can read Alex's entire Spin magazine interview online here.
Related Posts:
[Alex Lifeson on his Epiphone signature guitar, Envy of None project, and more in new Andertons Music Co. interview]
[Alex Lifeson and Andy Curran Monaco Streaming Film Festival interview]
[Alex Lifeson says Envy of None album release likely coming this fall in new Grateful Web interview]
[Alex Lifeson on whether he'd consider touring with his Envy of None project in new Sirius XM interview]
[Alex Lifeson on making music with Geddy Lee, Envy of None, and others in new Ultimate Classic Rock interview]
[Alex Lifeson to appear on Sirius XM Volume's Trunk Nation with Eddie Trunk Wednesday]
[Alex Lifeson's entire Gearfest interview now online]
[Alex Lifeson has recorded 10 new songs for Envy of None project with Andy Curran, Maiah Wynne]
[Alex Lifeson to appear at Sweetwater Music's 20th annual Gearfest]
[Listen to 2 NEW tracks from Alex Lifeson via new AlexLifeson.com website to coincide with release of new signature guitar]