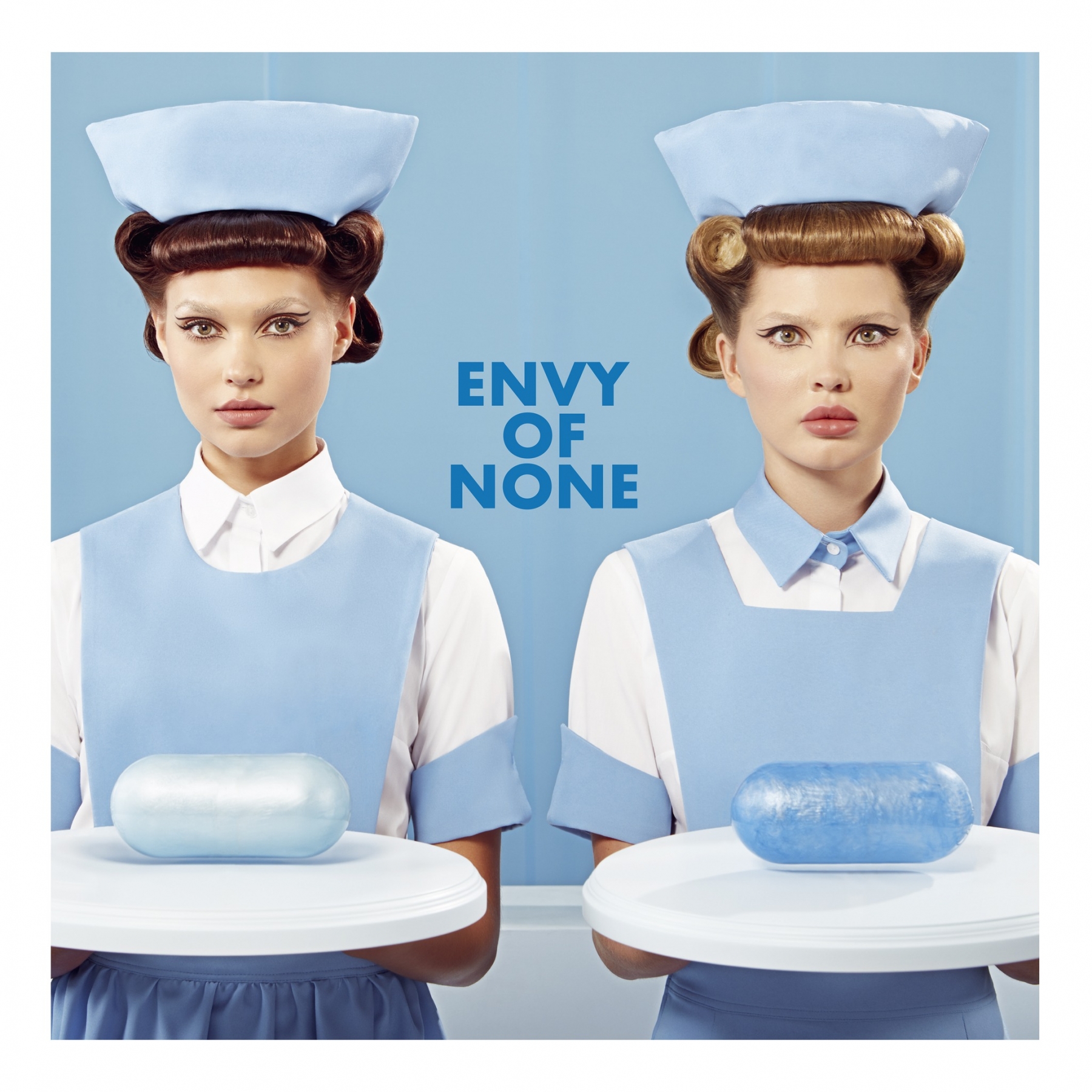 Rush's Alex Lifeson and vocalist Maiah Wynne were recently interviewed for Music Radar to talk about their new Envy of None project (thanks RushFanForever). The pair talk extensively about the project, how it came about and what the future may hold. Here's what Alex had to say about what it's been like for him working outside the framework of Rush:
... for me, the realization that [Rush] was over was not easy. "Both Geddy and I felt we still had a lot of gas in the tank and we could have continued but Neil was exhausted, and with the way he played, it wasn't surprising. And he wouldn't settle for 1% less in his performance. So it all made sense, and after 41 years, who could argue that we'd earned it? "But I have to say, and I think this is a common thing with people who reach their retirement, that you look for things to do that are as exciting and as challenging as the thing that you did for all of those decades. ... You still need to have the desire, motivation and enthusiasm to do whatever it is that's going to light your fire. I came to realize, with this project - especially in the last year where we've really focused on it - for me, it was a life saver. It was a kind of renaissance for me. "I got back into playing on a much more regular basis, I looked forward to the songwriting, I really wanted to do my very best and be innovative with what I was doing. "All of those things that relit my reason for living happened, and now I'm clearing the past of a lot of things in my life, and I'm looking forward to the sparkly things on the horizon that are catching my interest. This has definitely been the key for me." ...
The pair were also asked about the possibility of doing any live shows, to which Wynne replied, "We're kind of waiting to see." Alex then added the following:
... "Yeah. It's a little premature. I think until the album comes out, we don't really know what the demand is, but we're open, I think." ... if we were putting something together for a live show, we would have other players. We would definitely make sure that this record live sounds like it sounds. "Personally, I think it would be amazing. The material itself and the way to present it, particularly in a small theatre with a great light show - with Maiah out front and great musicians in the background - it'd be stunning."
You can read the entire interview online here. Envy of None will be releasing their self-titled debut album next month, and have already released 2 singles from the album - Liar and Look Inside. You can stream both songs via all the major streaming platforms here, and watch the official music video for Look Inside on YouTube at this location. Envy of None consists of Lifeson, Andy Curran, guitarist Alfio Annibalini and vocalist Maiah Wynne. The band's self-titled 11-track debut album will arrive on April 8th from KScope Music on black, white and blue vinyl (the latter is exclusive to North America) and also on CD. A limited-edition deluxe version of the release will feature a five-track bonus CD and a 28-page booklet with exclusive content. You check out all the available purchase options here, and follow the Project via their website, on Facebook, Twitter and Instagram for all the latest news.
Related Posts:
[Alex Lifeson talks Envy of None touring plans, future projects and more in new Ultimate-Guitar.com interview]
[Watch the official music video for Look Inside - the latest single from Alex Lifeson's Envy of None project]
[Listen to Look Inside, the next single from Alex Lifeson's Envy of None project]
[Enter Envy of None's contest to win an Alex Lifeson Signature Les Paul Axcess Standard guitar]
[Alex Lifeson and Maiah Wynne talk Envy of None in new PROG magazine interview]
[Listen to Liar, the first single from Alex Lifeson's Envy of None project]
[Alex Lifeson's Envy of None project with Andy Curran and Maiah Wynne to release January 12th]
[Check out in-studio photos of Alex Lifeson's Envy of None project with Andy Curran, Maiah Wynne]
[Alex Lifeson talks Envy of None, Moving Pictures reissue, and more in new Spin magazine interview]
[Alex Lifeson on his Epiphone signature guitar, Envy of None project, and more in new Andertons Music Co. interview]
[Alex Lifeson and Andy Curran Monaco Streaming Film Festival interview]
[Alex Lifeson says Envy of None album release likely coming this fall in new Grateful Web interview]
[Alex Lifeson on whether he'd consider touring with his Envy of None project in new Sirius XM interview]
[Alex Lifeson on making music with Geddy Lee, Envy of None, and others in new Ultimate Classic Rock interview]
[Alex Lifeson to appear on Sirius XM Volume's Trunk Nation with Eddie Trunk Wednesday]
[Alex Lifeson's entire Gearfest interview now online]
[Alex Lifeson has recorded 10 new songs for Envy of None project with Andy Curran, Maiah Wynne]
[Listen to 2 NEW tracks from Alex Lifeson via new AlexLifeson.com website to coincide with release of new signature guitar]