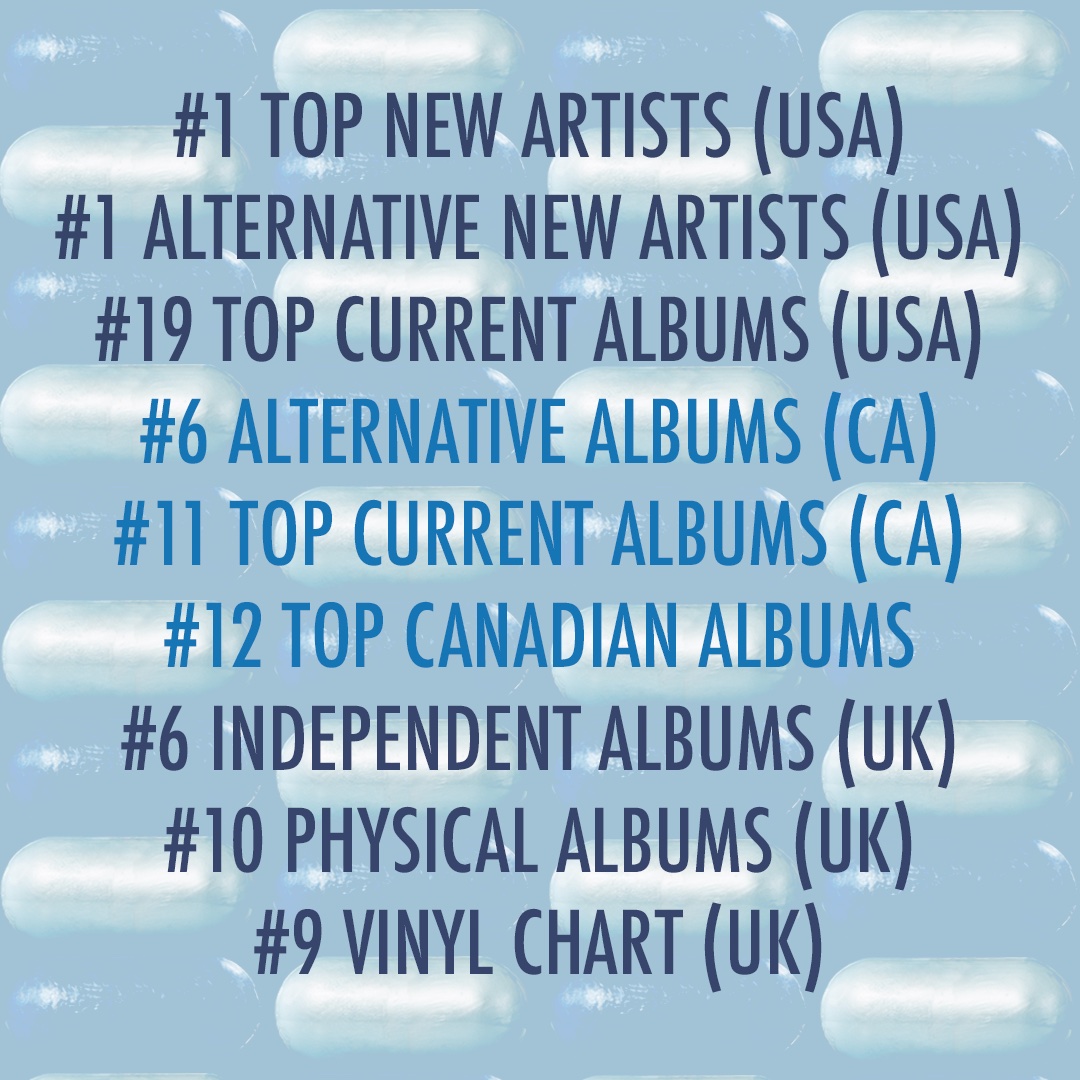 Alex Lifeson's Envy of None project with Andy Curran, guitarist Alfio Annibalini and vocalist Maiah Wynne released their self-titled, debut album 2 weeks ago, and it's currently available for purchase and streaming worldwide via several different online retailers and services, including Amazon and the official Envy of None merch store. The album did well on the Billboard charts in its first week of release, garnering the following accolades as reported on Envy of None's official social media channels:
#1 TOP NEW ARTISTS (USA)
#1 ALTERNATIVE NEW ARTISTS (USA)
#19 TOP CURRENT ALBUMS (USA)

#6 ALTERNATIVE ALBUMS (CA)
#11 TOP CURRENT ALBUMS (CA)
#12 TOP CANADIAN ALBUMS (CA)

#6 INDEPENDENT ALBUMS (UK)
#10 PHYSICAL ALBUMS (UK)
#9 VINYL CHART (UK)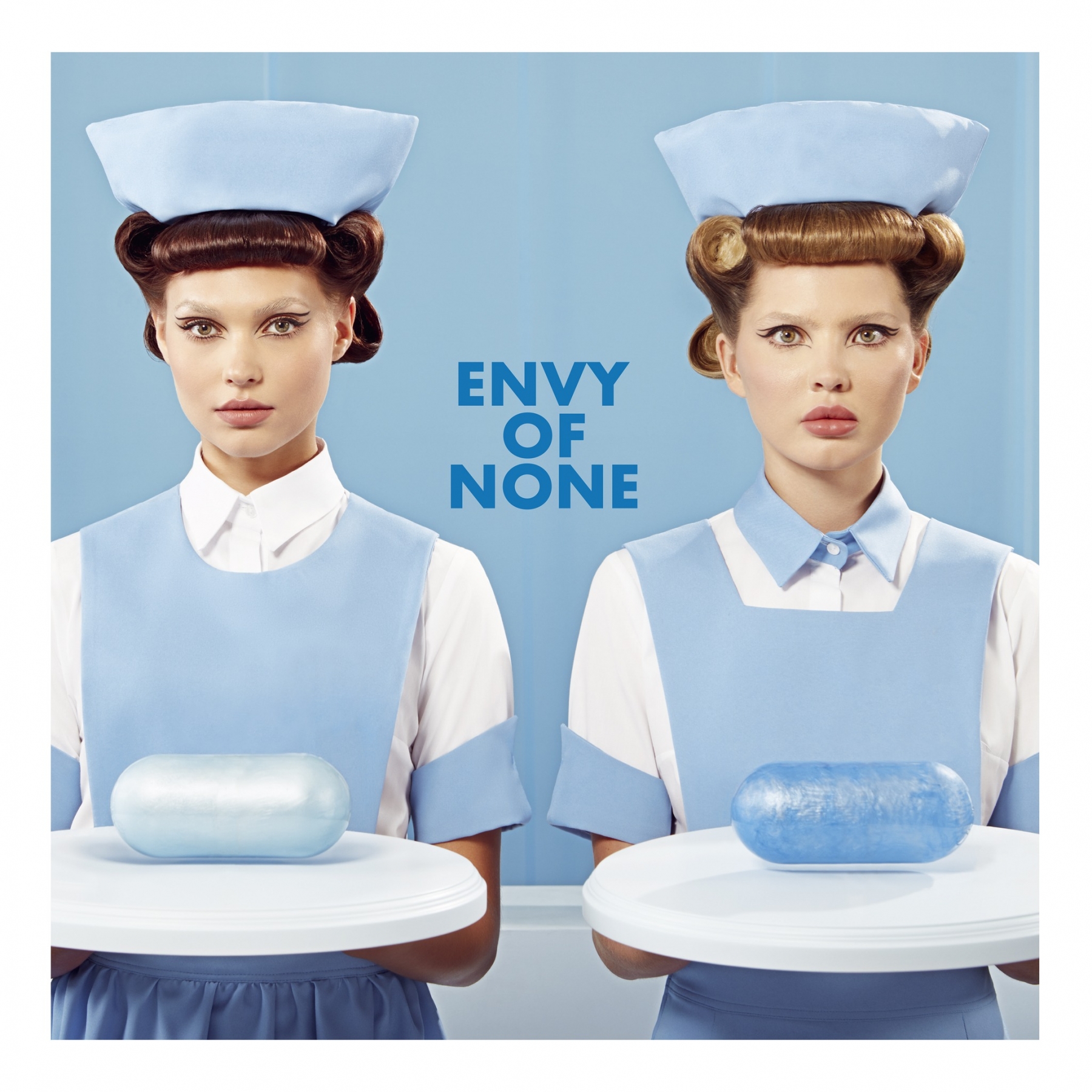 Most of the charts referenced are not publicly available at Billboard.com (you need to subscribe to see them all), but the project did get a mention in this Billboard article:
... Envy of None enters Emerging Artists at No. 5, as its debut self-titled LP opens at No. 24 on Top Albums Sales (4,100 copies sold). The act is the new side-project of longtime Rush guitarist Alex Lifeson. ...
The album is available on CD, and black, white and blue vinyl (the latter is exclusive to North America), along with a limited-edition deluxe version featuring a five-track bonus CD and a 28-page booklet with exclusive content. John over at Cygnus-X1.net has scanned the album artwork and made the images available online here, along with the expanded liner notes and lyrics here. They are also offering a LE 7-inch single for $50 ($100 for an autographed copy) with the funds going to UNHCR's Ukraine emergency response. Record Store Day Canada is running a contest where you can win a bundle that includes the Envy of None Deluxe edition, with all the entry details here. Envy of None's Alex Lifeson, Andy Curran and Maiah Wynne hit the interview circuit hard in the week leading up to the release, conducting well over a dozen interviews between the three, and you can check them all out in this post. Of particular note was a 90-minute, live-streamed Look Inside Q&A/interview hosted by Alan Cross with the entire band together in the same studio which you can watch below or on YouTube. You can check out all the available purchase options here, and follow the Project via their website, on Facebook, Twitter and Instagram for all the latest news.
Related Posts:
[Alex Lifeson's Envy of None project releases self-titled debut album]
[Envy of None vinyl release delayed, plus new interviews and an album review]
[Alex Lifeson talks Envy of None and more in new WRIF interview]
[Alex Lifeson talks Envy of None in new interview with The Rockman Power Hour podcast]
[Alex Lifeson talks Envy of None, Rush's legacy and more in new Toronto Sun interview]
[Alex Lifeson on how Envy of None helped him rediscover his love of making music in new Next magazine interview]
[Alex Lifeson and Maiah Wynne talk Envy of None in new Ultimate Classic Rock interview]
[Alex Lifeson and Maiah Wynne talk Envy of None in new Music Radar interview]
[Alex Lifeson talks Envy of None touring plans, future projects and more in new Ultimate-Guitar.com interview]
[Watch the official music video for Look Inside - the latest single from Alex Lifeson's Envy of None project]
[Listen to Look Inside, the next single from Alex Lifeson's Envy of None project]
[Enter Envy of None's contest to win an Alex Lifeson Signature Les Paul Axcess Standard guitar]
[Alex Lifeson and Maiah Wynne talk Envy of None in new PROG magazine interview]
[Listen to Liar, the first single from Alex Lifeson's Envy of None project]
[Alex Lifeson's Envy of None project with Andy Curran and Maiah Wynne to release January 12th]