UPDATE - 4/5@9:53AM: The Toronto Sun also posted a video version of the interview which you can watch below or on YouTube (thanks RushFanForever):
----- snip -----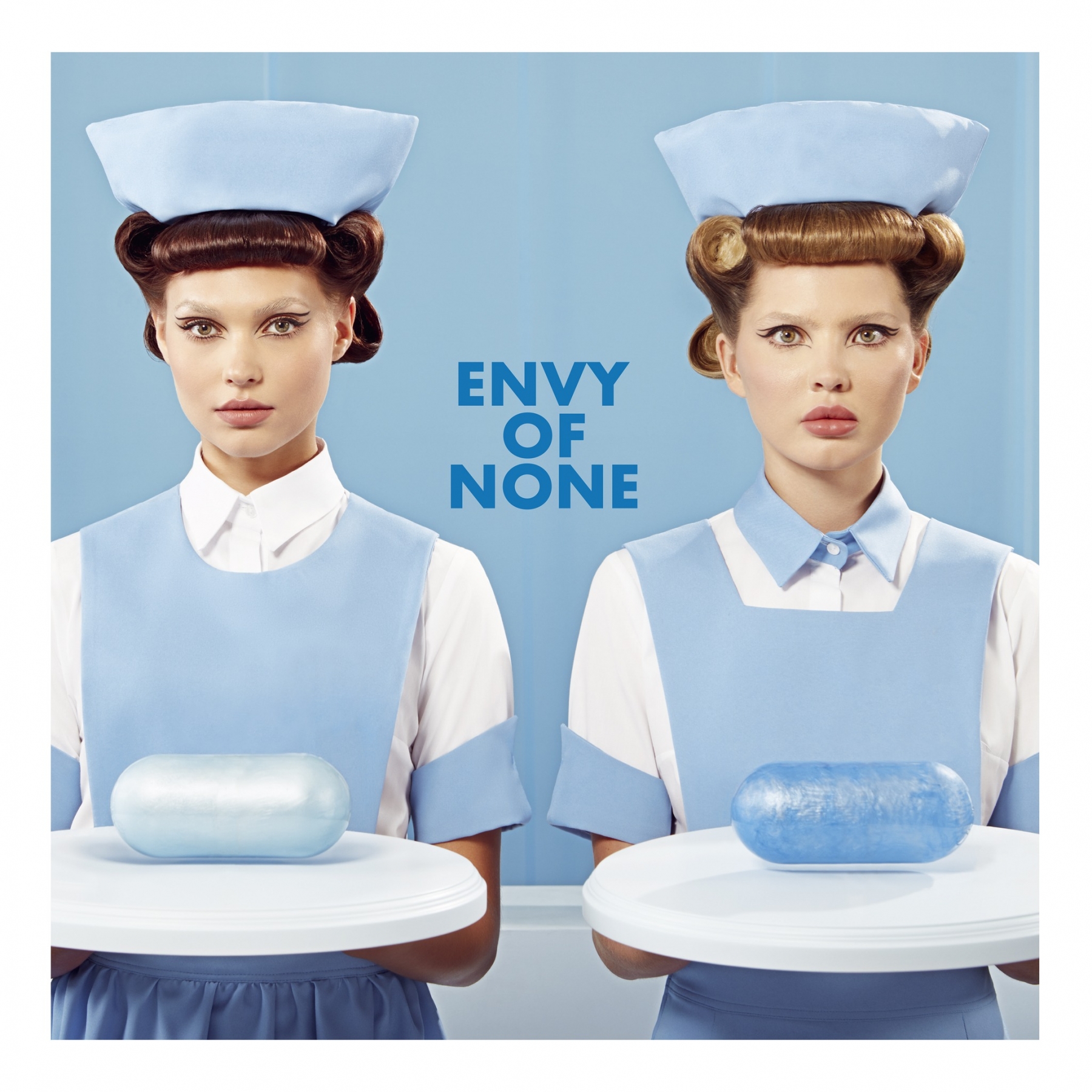 Alex Lifeson recently sat down with Mark Daniell of the Toronto Sun for an interview to discuss his new Envy of None project, Rush's legacy and what the future may hold:
... "I still have a few other projects that I'm working on, personally ... I have a folder on my monitor titled 'Envy of None 2,' so we have a few ideas we've started throwing around. It was a really enjoyable, healthy relationship, so I think we'd pursue doing more stuff together. As far as Geddy and I getting together, we're best friends. He's working on his book. We try to see each other whenever we can. We still love being together. Whether that leads to something musical, we'll see. There's no pressure, and our friendship comes before anything." ...
You can read the entire interview online here. Envy of None will be releasing their self-titled debut album this coming Friday, April 8th via KScope Music, and have already released 2 singles from the album - Liar and Look Inside. You can stream both songs via all the major streaming platforms here, and watch the official music video for Look Inside on YouTube at this location. Envy of None consists of Lifeson, Andy Curran, guitarist Alfio Annibalini and vocalist Maiah Wynne. The album will be available on CD, and black, white and blue vinyl (the latter is exclusive to North America), along with a limited-edition deluxe version featuring a five-track bonus CD and a 28-page booklet with exclusive content. You check out all the available purchase options here, and follow the Project via their website, on Facebook, Twitter and Instagram for all the latest news.
Related Posts:
[Alex Lifeson on how Envy of None helped him rediscover his love of making music in new Next magazine interview]
[Alex Lifeson and Maiah Wynne talk Envy of None in new Ultimate Classic Rock interview]
[Alex Lifeson and Maiah Wynne talk Envy of None in new Music Radar interview]
[Alex Lifeson talks Envy of None touring plans, future projects and more in new Ultimate-Guitar.com interview]
[Watch the official music video for Look Inside - the latest single from Alex Lifeson's Envy of None project]
[Listen to Look Inside, the next single from Alex Lifeson's Envy of None project]
[Enter Envy of None's contest to win an Alex Lifeson Signature Les Paul Axcess Standard guitar]
[Alex Lifeson and Maiah Wynne talk Envy of None in new PROG magazine interview]
[Listen to Liar, the first single from Alex Lifeson's Envy of None project]
[Alex Lifeson's Envy of None project with Andy Curran and Maiah Wynne to release January 12th]