UPDATE - 4/7@6:30PM: NOTE: You can also purchase the LE 7-inch single separately for $50 ($100 for an autographed copy) with the funds also going to UNHCR.
UPDATE - 4/7@1:49PM: Envy of None is also offering via their official merch store a personal, 30-minute Zoom Hangout call with the band for yourself and 3 friends, along with an autographed Limited Edition 7" single. Each of the 10 available slots costs $1000, with all proceeds going to UNHCR's Ukraine emergency response, with the single expected to ship out in July. For all the details and to secure a slot, visit the official Envy of None merch store.
UPDATE - 4/7@12:27PM: A 90-minute, livestreamed Look Inside Q&A/interview with the band hosted by Alan Cross will take place this coming Sunday, April 10th at 12PM EST on YouTube. Donations made by viewers will be going to UNHCR's Ukraine emergency response:
----- snip -----
UPDATE - 4/7@10:52AM: Here are some more podcast/radio interviews with Alex Lifeson and Andy Curran (thanks RushFanForever):
[Tony and Dwight]
[The Rock & Roll Basement with Chad Tyson]
[Preston and Steve]
[The Kallaway Podcast]
----- snip -----
UPDATE - 4/7@9:26AM: Here are a couple more interviews - one with Keith Sharp for The Music Express, and another with Greg Prato for Song Facts.
UPDATE - 4/6@10:10PM: Here's another radio interview with Andy Curran and Alex Lifeson.
UPDATE - 4/6@5:04PM: The Canadian Press posted yet another Alex Lifeson interview which you can read online here (thanks RushFanForever).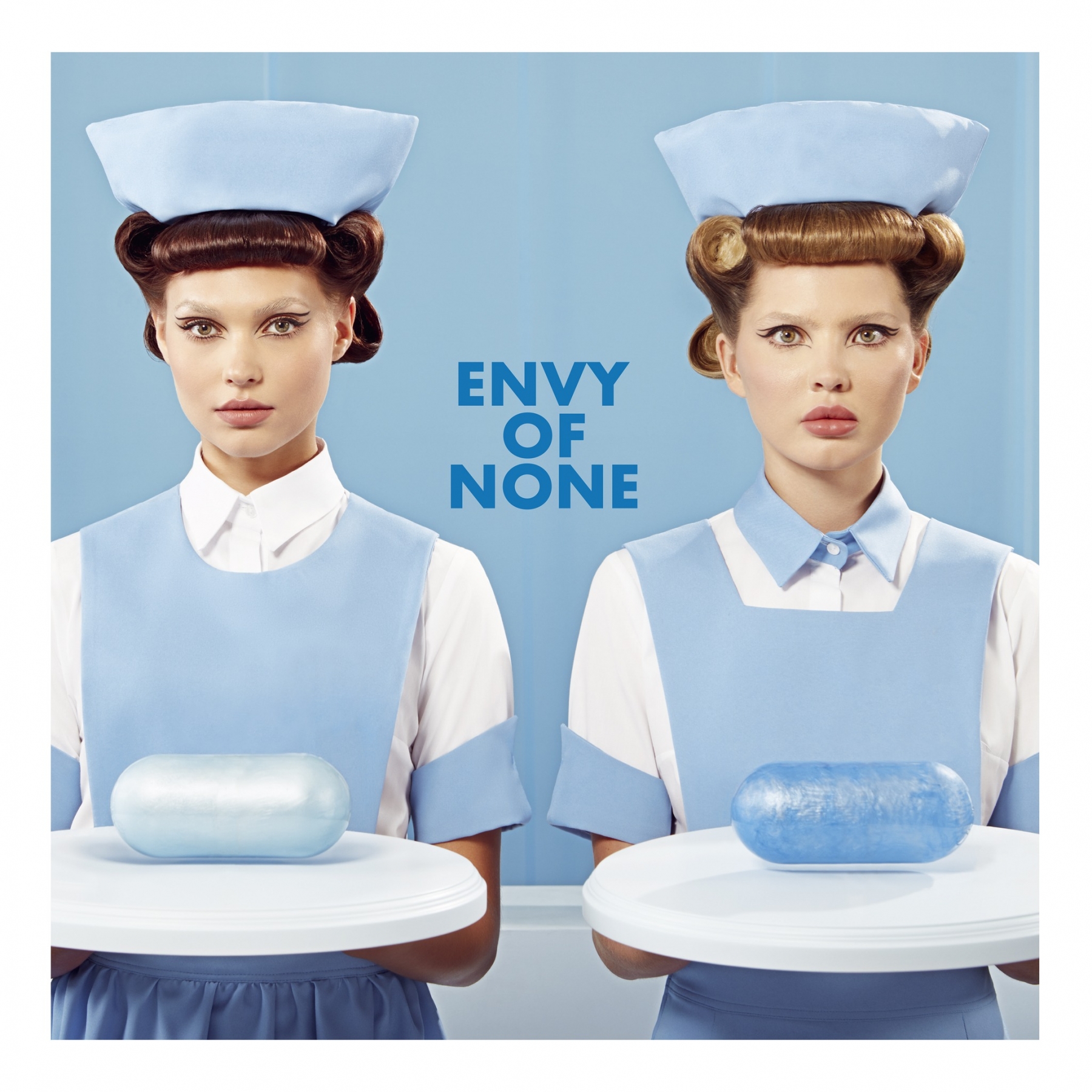 Alex Lifeson's Envy of None project with Andy Curran, guitarist Alfio Annibalini and vocalist Maiah Wynne will be releasing their self-titled, debut album this coming Friday, April 8th. However, according to a social media post from the project yesterday, the vinyl release in the US and Canada has been delayed:
For our fans in the US & Canada, we unfortunately have a slight delay in the VINYL due to manufacturing delays. The vinyl release date in US/CA record stores is now looking to be pushed back several weeks into early May. Vinyl for the rest of the world, as well as the CD, Digital and all formats through Kscope & the band webstores are all still good for this Friday, April 8th. Thank you for your patience and we will keep you posted!
Envy of None continued their media blitz this past week, with new interviews popping up daily. Lifeson did a series of Zoom interviews that have been slowly trickling online over the past week, including his interviews with the Toronto Sun, The Rockman Power Hour, and WRIF that were featured here in the last few days. Lifeson and Maiah Wynne also were interviewed for this Cleveland.com article; Lifeson and Curran were interviewed for Audacy.com/WNCX (listen below); and Curran appeared on the Classic Rock Podcast, the Let's Rock Chats podcast and the Classic Album Review YouTube channel. In addition to all of the interviews, there's this review of the album from UlimateClassicRock.com's Michael Gallucci:
... the group's self-titled debut album sounds little like the arching prog-rock Rush played for more than four decades. ... But that also means Envy of None likely won't connect with most fans of the Canadian power trio. The results are closer to the early '00s period when rock bands threw a little bit of everything at their music to see what sticks than any period of Rush, but there's not much here that would excite the average Evanescence fan. Lifeson takes Envy of None on a series of side trips - from the radio-friendly "Never Said I Love You" to the brooding "Look Inside" - without ever landing at a destination. After decades of arena-rock expectations, you can't blame him. The album is best at tweaking those top-of-the-century benchmarks for modern times: "Liar" swims through sludgy synth murk like a less-menacing Nine Inch Nails. "Old Strings," Wynne's most engaging performance, simmers over a digital landscape while never losing itself in dramatic overkill. In the closing "Western Sunset," Lifeson finally gets around to his former group, honoring his late Rush bandmate with a reserved, mostly acoustic instrumental. It's a grounding moment on a rather groundless record.
As mentioned above, Envy of None will be releasing their self-titled debut album in 2 days on April 8th via KScope Music, and have already released 2 singles from the album - Liar and Look Inside. You can stream both songs via all the major streaming platforms here, and watch the official music video for Look Inside on YouTube at this location. Envy of None consists of Lifeson, Andy Curran, guitarist Alfio Annibalini and vocalist Maiah Wynne. The album will be available on CD, and black, white and blue vinyl (the latter is exclusive to North America), along with a limited-edition deluxe version featuring a five-track bonus CD and a 28-page booklet with exclusive content. You check out all the available purchase options here, and follow the Project via their website, on Facebook, Twitter and Instagram for all the latest news.
Related Posts:
[Alex Lifeson talks Envy of None and more in new WRIF interview]
[Alex Lifeson talks Envy of None in new interview with The Rockman Power Hour podcast]
[Alex Lifeson talks Envy of None, Rush's legacy and more in new Toronto Sun interview]
[Alex Lifeson on how Envy of None helped him rediscover his love of making music in new Next magazine interview]
[Alex Lifeson and Maiah Wynne talk Envy of None in new Ultimate Classic Rock interview]
[Alex Lifeson and Maiah Wynne talk Envy of None in new Music Radar interview]
[Alex Lifeson talks Envy of None touring plans, future projects and more in new Ultimate-Guitar.com interview]
[Watch the official music video for Look Inside - the latest single from Alex Lifeson's Envy of None project]
[Listen to Look Inside, the next single from Alex Lifeson's Envy of None project]
[Enter Envy of None's contest to win an Alex Lifeson Signature Les Paul Axcess Standard guitar]
[Alex Lifeson and Maiah Wynne talk Envy of None in new PROG magazine interview]
[Listen to Liar, the first single from Alex Lifeson's Envy of None project]
[Alex Lifeson's Envy of None project with Andy Curran and Maiah Wynne to release January 12th]