Rush's April 18th Rock and Roll Hall of Fame induction ceremony will premiere on HBO tomorrow evening at 9PM EST. The listed running time on the HBO website for the edited, televised version is 168 minutes - nearly 3 hours, while the ceremony itself was at least 4 and a half hours long. So it'll be interesting to see what they decide to edit out. Hopefully they'll keep the opening standing ovation for Rush along with Alex Lifeson's blah speech. Alex's speech was the highlight of the evening according to this Radio.com article (and RIAB readers):
"Blah, blah, blah. Blah blah blah blah blah!" That's not a placeholder that we forgot to replace, that's a (partial) transcription of Alex Lifeson's acceptance speech during Rush's induction. You know how on The Muppets, when Beaker speaks, it's all "Me me me me me me!" Alex's speech was like that. It was a comic masterpiece and not to be missed. ...
The ceremony will also be available on HBO On Demand the day following the broadcast, and HBO Signature will present a 24-hour marathon of the special beginning at midnight Saturday. HBO has been featuring the upcoming broadcast of the ceremony on their home page all week along with this behind-the-scenes promo video.
Rush closed out the first leg of the 2013 Clockwork Angels tour this past Saturday night when they played the Marc Etess Arena at the Trump Taj Mahal Casino in Atlantic City. They are currently taking a well-deserved break before heading across the Atlantic for a 10-date stint in Europe, beginning this coming Wednesday, May 22nd in Manchester, England. MusicRadar.com will be interviewing Geddy Lee and Alex Lifeson when they arrive in the UK this coming Monday, May 20th and are asking fans to submit their questions for them. For all the details on how you can submit your question check out this link. They are also sponsoring a contest for UK residents to win front row tickets to one of the UK dates along with a Squire Geddy Lee bass. Not to be outdone by MusicRadar.com, UK digital radio station Planet Rock will be interviewing Alex Lifeson this coming week and are also asking fans to submit questions. The five best questions will be presented to Alex when he visits the Planet Rock studio. For all the details and to submit your question, go to this location. In the lead-up to Rush's upcoming show at the LG Arena in Birmingham next Sunday, the Coventry Telegraph spoke with Geddy Lee for a short interview in today's edition. When asked about their stage show Geddy says the following:
... "We like to try and put as much magic into the design as we can. A full range of visual enhancements such as intriguing animated backdrops and comedy to make the show a fully-rounded experience." ...
When asked about what the band's plans are for when the tour ends this summer, Geddy quips that the band has No plans except for psychiatric help. For those of you planning on or thinking about taking your kids to a Rush show this summer, reader and KidsOutAndAbout.com contributor Debra Ross recently wrote a great article on the subject titled Why you should take your kids to see the rock band Rush--and how to prepare which you can check out here.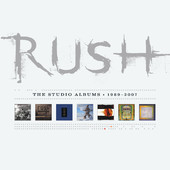 This past Tuesday Rush released 2 new digital-only album colections: Rush The Complete Mercury Years and Rush: The Studio Albums 1989-2007. Rush The Complete Mercury Years contains Rush's complete Mercury catalog (all their albums up through A Show of Hands), including the new 2112 Deluxe Edition and 2008's Working Man vault edition. This Mercury collection was essentially already made available via 2011's Sectors box sets (excluding the 2112 Deluxe Edition and Working Man vault edition), but this marks the first time they've been released for sale digitally. Rush: The Studio Albums 1989-2007 contains the entire Atlantic-era Rush studio catalog (Presto through Snakes & Arrows). The collections were made available via iTunes for $79.99 and $49.99 respectively, and billed as being mastered for iTunes (see this article explaining what that really means). The Atlantic-era Rush: The Studio Albums 1989-2007 along with the Sectors collections were also made available as 96kHz/24bit lossless audio via HDTracks.com for a significantly higher cost, but with much better quality. You can purchase these remastered Rush collections via HDTracks.com at this location and get a 10% discount by using the coupon code rush10 (thanks Mark R). The latest Masterdisk newsletter also reveals that the remastered The Studio Albums 1989-2007 collection will eventually be made available on a physical format as well. Note that the Atlantic-era collection contains a remastered version of Vapor Trails, but not the same re-mixed version that Rush and Rich Chycki have been working on (this project is currently in limbo), and which was partially released (One Little Victory and Earthshine) on the Retrospective 3 compilation.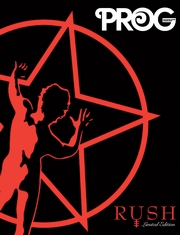 The latest issue of Prog magazine went on sale last month, and the issue contained a 14-page Rush cover feature titled Men at Work: 45 stories from 45 incredible years together. Along with the Rush cover feature in Prog #35, they released a limited edition hardcover version of the magazine's Rush content which includes an additional 12 pages of Rush coverage. Earlier this week, John over at Cygnus-X1.net transcribed the entire hardcover version and made it available online here. The additional content includes a letter from editor Jerry Ewing, a 1990 Presto-era interview with the band titled Presto Manifesto, a previously unpublished 2012 Prog interview with Geddy Lee called Mechanical Animals, and a new interview with Geddy and Alex where they discuss the future of the band titled Closer to Their Hearts!. Here they are on the subject of a 40th anniversary tour:
... Lifeson is not entirely opposed to the idea of a 40th-anniversary tour. "Maybe we'd consider doing one song from each of our 20 albums," he says. "And we could put in some different songs - not always depend on Tom Sawyer and The Spirit Of Radio. But I always say that before a tour and it never happens. It would be a lot of fun to go through the whole history of the band. But in our minds, it doesn't really matter if it's the 40th or the 41st anniversary."

Lee 'agrees. "I wouldn't say no to a 41st or a 42nd anniversary tour," he says, laughing. "I'm not against the idea of doing an anniversary tour - I just don't know why it has to be the number 40. I think a 42nd anniversary tour is much funnier. Or wait till 2015 and do the 40th anniversary of By-Tor & The Snow Dog!"

He is, of course, joking. But there are many Rush fans who would love to see Rush play a set based on their two albums from 1975 ...
MusicRadar.com launched a new podcast series with Chad Smith of the Red Hot Chili Peppers this past Monday called In Conversation, and Alex Lifeson was the first featured guest. You can listen to the first of their three-part conversation at this location. MusicRadar will roll out the next two installments over the next couple of weeks. The interview took place a few days before the band's Rock And Roll Hall Of Fame induction over a leisurely dinner at the Sunset Marquis in West Hollywood, California. In this installment Alex chats with Chad for over half an hour about a number of subjects including meeting his wife, their 2 children, his guitars, meeting Jimmy Page and more. You can listen to it and read the transcript at this location, or get the podcast on iTunes here. The article also contains a number of great photos from the interview.
Way back in early 2012 we first learned that Neil Peart had played drums on a couple of tracks for the next Vertical Horizon album, which is now finally completed and should be released soon according to the band's official newsletter. Neil had also made a guest appearance on Vertical Horizon's 2009 album Burning the Days, playing drums on three of the tracks along with penning the lyrics for one. At this point all we know is that Neil played on at least 2 tracks; Instamatic and another unnamed track. Here's some video of Neil in the studio with Vertical Horizon from back in early 2012. Vertical Horizon is set to go on tour this summer as part of the Under the Sun tour. For all the latest information on the album and tour, visit the Vertical Horizon website here.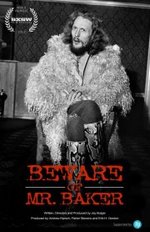 Speaking of Neil, he is one of several drummers featured in Jay Bulger's documentary on legendary drummer Ginger Baker - Beware of Mr. Baker. The film was released on DVD earlier this week and can be purchased at this location. You can watch a clip from the film featuring Neil Peart in a couple of spots (1:50, 2:15 marks) at this location. Thanks to RushFanForever for the heads up.
Gibson.com recently posted an article titled the Top 10 Awesome Rock Bassists (thanks Sean). Geddy Lee made the cut and here's what they said about him:
Recent Hall of Fame inductee Geddy Lee of Rush is basically the original that many bassists try to imitate. What makes Lee so special is the fact that aside from playing some of the most intricate bass lines ever heard, he does it while singing. Sometimes he even adds keyboards to the mix, while playing bass notes with foot pedals.
Here's HBO's behind-the-scenes promo video for their upcoming broadcast of the 2013 induction ceremony tomorrow:
That's all for this week. Have a great weekend everybody!