UPDATE - 5/13@4:03PM: Here's a review and photo gallery from the Atlantic City Weekly.
UPDATE - 5/12@6:34PM: Here's an awesome front row photo gallery from John over at Cygnus-X1.net.
UPDATE - 5/12@9:05AM: The setlist did end up being the Night A - version 4 set (thanks Rube and LisaC).
UPDATE - 5/11@9:26PM: Through the first set they are playing the Night A - version 4 setlist (thanks AnthemOwl).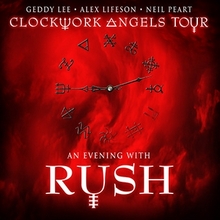 Rush will close out the first leg of the 2013 Clockwork Angels tour tonight when they play the Marc Etess Arena at the Trump Taj Mahal Casino in Atlantic City. They'll then take an 11-day break before flying the tour airship across the Atlantic for a 10-date stint in Europe, beginning with a May 22nd stop in Manchester, England. The band played one of their Night B setlists in Uncasville Thursday night, so tonight will likely see them pulling out one of the Night A sets (this one or this one). I'll be sure to update this post with any unforeseen setlist changes as soon as I learn about them. For everyone going to tonight's show, have fun, stay safe, and be sure to share your photos, videos and reports with us. Rush on!!
Date/Time: Saturday, May 11th @ 7:30PM
Show Number: 9
Venue: Marc Etess Arena at the Trump Taj Mahal
Place: Atlantic City, NJ
gallery: [view] [upload] [YouTube videos]
reviews: [reviews] [setlist]