UPDATE - 5/31@11:44AM: Eric at Power Windows recently emailed Andy VanDette of Masterdisk to verify that this was just a remix of the album and not the long-awaited Vapor Trails remaster of the original master tapes. Here's what he had to say:
These are the original mixes, but with a much different treatment. For what it is worth........A typical album takes me about 8 hours to master. I spent 4 days on VT, trying to find a way to emphasize the positive, and downplay the negative, with a "car test" every morning on my way in to the studio. I knew this album in particular would receive tremendous scrutiny. Being a musician, growing up on the other side of Niagara Falls from the band, Rush had a huge influence on me. I hope I have done their catalog justice. Check it out. I hope you will agree that VT sounds much less 'overblown'. I tried to design it to be more open and dynamic. I hope you enjoy it.
----- snip -----
UPDATE - 5/15@12:45PM: The latest Masterdisk newsletter (thanks Eric at Power Windows) reveals that the remastered The Studio Albums 1989-2007 collection will also be made available on a physical format:
Rush fans rejoice! Andy VanDette's highly-acclaimed remastering work for Rush continues! Andy recently completed the series of albums from 1989's "Presto" to 2007's "Snakes and Arrows." The new remasters will first see release at the Mastered for iTunes store, then HD Tracks, and later in physical formats.
----- snip -----
UPDATE - 5/15@11:03AM: Reader Mark R notes that HDTracks.com also has all three Sectors releases along with Clockwork Angels available with 96kHz/24bit lossless audio. Also, the coupon code rush10 will save you 10% off all Rush titles which you can view at this location.
UPDATE - 5/15@7:06AM: The Studio Albums 1989-2007 is also available via HDTracks.com in 96kHz/24bit format at a higher cost of $79.98 (thanks Nicecoldbeer).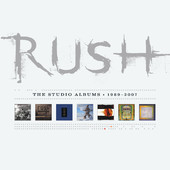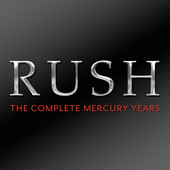 As previously reported, today iTunes releases 2 digital-only Rush collections; Rush The Complete Mercury Years and Rush: The Studio Albums 1989-2007. Rush The Complete Mercury Years contains Rush's complete Mercury catalog (all their albums up through A Show of Hands) for $79.99, including the new 2112 Deluxe Edition and 2008's Working Man vault edition. Rush: The Studio Albums 1989-2007 contains the entire Atlantic-era Rush studio catalog (Presto through Snakes & Arrows) for $49.99. Both collections are digital only and mastered for iTunes. Both collections are now available on iTunes.