UPDATE - 2/2@4:11PM: CBS released another promotional video for Monday's episode of How I Met Your Mother where Geddy Lee will make an appearance. The promo shows clips from a mockumentary show called Underneath the Tunes that is a take-off on VH1's Behind the Music . The promo talks about the day when the dark side of Robin Sparkles was revealed, and depicts Geddy Lee at about the 15-second mark saying, "a little piece of Canada died that day". You can watch the promo below or on YouTube at this location (thanks Mark):
----- snip -----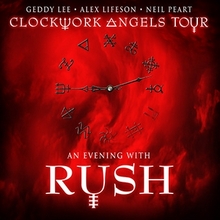 Early last week Rush announced the official North American Clockwork Angels tour dates for the 2013 Spring leg of the tour. The Spring leg will consist of a 9-date run of US dates, kicking off in Austin, TX on April 23rd and running through May 11th in Atlantic City. Pre-sales for these dates ended last week and the general ticket sale began this past Monday. In the announcement of the Spring dates Rush also revealed several of the cities that will be included in the Summer leg, including Rush's long overdue return to Halifax! The cities on the Summer leg will include but not be limited to Hershey, Wantagh, Saratoga, Chicago, Cincinnati, Milwaukee, Boston, Calgary, Vancouver, Portland, Salt Lake City, Denver, Kansas City, Halifax and Grand Rapids. They'll likely add a few more cities to this list and split up the Summer leg into a couple of stretches consisting of 10 or so dates each. So far I've heard that Rush will play on June 28th at the First Midwest Bank Amphitheatre in Tinley Park, IL; on July 2nd at the Riverbend Amphitheater in Cincinnati; the Milwaukee Summerfest for a show around the 4th or 5th of July; on July 13th in Boston at the Comcast Center; on July 31st for a show at the Usana Amphitheater in Salt Lake City; and a Southern Ontario date (Copps Coliseum in Hamilton most likely) sometime in August. I'm expecting that the official announcement with the Summer dates will occur within the next few weeks. For all the details on the 2013 tour be sure to check out the tour section, and for questions regarding all the various pre-sales be sure to read my guide to ticket sales and pre-sales.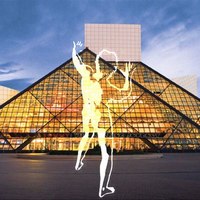 Ticket pre-sales for the upcoming April 18th Rock and Roll Hall of Fame induction ceremony where Rush will be inducted ran all last week with the public on-sale slated to kick off shortly at 10AM PST (1PM EST) today. Multiple price levels are available from $75 all the way up to $750 as shown in this seating diagram. However, the cheaper tickets in the pre-sales went very quickly, leaving many fans with only the option of purchasing the more expensive seats. This will likely also be the case with the public ticket sale today. The ceremony will take place at the Nokia Theatre in Los Angeles on Thursday, April 18th and Dave Grohl and Taylor Hawkins of the Foo Fighters will be inducting the band. The other inductees are Heart, Albert King, Randy Newman, Public Enemy, and Donna Summer. Slated to appear at the induction are John Mayer and Gary Clark Jr., who will perform for King, with Mayer giving the induction speech; Don Henley, who will induct Newman; and Christina Aguilera and Jennifer Hudson, who will perform in honor of Summer. Although not officially announced yet, Heart revealed via their Facebook page last week that Chris Cornell of Soundgarden will be doing the honors for them. So what do you think about the Foo Fighters being chosen to induct Rush into the Rock Hall? Take the poll and let us know. Reader (and author) Phil Simon has also created a Facebook group and associated event for the induction for those who plan to attend.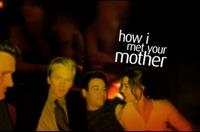 A few weeks ago we learned that several Canadian stars including Geddy Lee will make a guest appearance on this coming Monday's episode (Season 8, Episode 15: P.S. I Love You) of the CBS sitcom How I Met Your Mother. Yesterday Hypable.com broke down a recently released promo video for the show that reveals some details about the episode's premise:
... The promo promises that we'll see how the Canadian teen sensation Robin Sparkles went from pop princess to queen of darkness! The episode will show us a mockumentary showing Robin's fall from grace, which will include appearances by a lot of big name Canadian stars.

The episode will feature James Van Der Beek, Jason Priestley, Alan Thicke, Paul Shaffer, Alex Trebek, K.D. Lang, former Barenaked Ladies frontman Steven Page, Rush frontman Geddy Lee, and former Canadian hockey player Luc Robitaille. ...
One of the stars of How I Met Your Mother is Jason Segel who also starred in the 2009 film I Love You Man where Rush made a guest appearance. Geddy filmed his spot back on January 10th based on this photo that Rush posted to their Facebook page a few weeks back.
Author and music journalist Martin Popoff is following up his 2004 Rush biography Contents Under Pressure with a new illustrative history of the band titled Rush: The Unauthorized Illustrated History which is slated for release this coming May. For a description of the book and to pre-order your copy, go to Amazon at this location.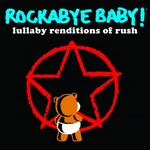 Rockabye Baby! is a record label that releases CDs of popular rock bands' music transformed into lullaby music for babies and parents. Their latest offering is a CD of lullaby renditions of Rush songs which released this past Tuesday and is now available to order. The CD contains lullaby versions of 12 Rush classics including Tom Sawyer, The Spirit of Radio, Limelight and more. You can listen to preview clips of all 12 tracks online at this location and order your copy on Amazon here. John at Cygnus-X1.net has transcribed the very cute liner notes and made them available online here.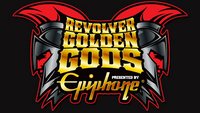 Details regarding the fifth annual hard rock and heavy metal award show the Revolver Golden Gods were announced earlier this week and Rush's Alex Lifeson, Neil Peart and Geddy Lee are up for the Best Guitarist, Best Drummer and Best Bassist awards respectively. You can vote for Rush in these categories online at this location. At last year's Golden Gods Awards ceremony Rush was presented with the Lifetime Achievement Award and Neil Peart attended to accept the award on behalf of the band.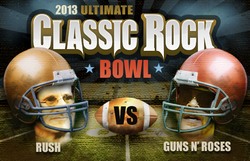 And speaking of voting for Rush, Rush made it to the finals in the 2013 Ultimate Classic Rock Bowl this past week where they are up against Guns 'N Roses in a close race. Over the last few weeks Rush has defeated such lofty opponents as Lynyrd Skynyrd, Aerosmith and Van Halen, so let's keep the streak going and help them defeat G'NR too! You can vote for Rush at this location once every hour until the voting closes on Sunday at midnight. The results will be announced the Monday after. Music Radar is also running a poll where they are trying to determine the Greatest Bass Player of All Time. So go vote for Geddy Lee!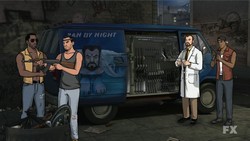 In what has become a recurring theme on FX's animated sitcom Archer, Krieger's van mural was updated with yet another Rush theme this past week. On the latest episode of the show (Season 4, Episode 2 - The Wind Cries Mary), the van's mural gets updated with a Fly By Night theme, showing the familiar album cover with the title as Van By Night and the owl's face replaced with an image of Krieger's face (screenshot here). This makes the 4th such reference to have occurred on the show. During the season 3 finale Space Race: Part 2 the van was given a Caress of Steel-themed mural with the lettering reading Caress of Krieger (screenshot here). On the finale of season 2 the van had an Exit ... Stage Left-inspired mural which read Exit ... Van Left (screenshot here), and earlier in season 3 the mural had been updated to a Rush Hemispheres theme (screenshot here). There was also a major Rush reference on episode 8 of season 3 last year. In that episode Kreiger is trying to learn YYZ on his Neil Peart-inspired drumkit.
Rush's Clockwork Angels album made Hellbound.ca's list of the top 10 albums of 2012 this past week, coming in at #2. Here's what they had to say:
There are a lot of things about Rush that were surprising in 2012, most of all the fact that the legendary Canadian prog rock band would see to release a steampunk concept album for their 19th studio album. As a longtime fan of the band, I have found myself continuously amazed with the level of creativity and, well, heaviness that the Toronto trio now possesses in their what, fifth decade together as a band? I thought Snakes and Arrows was a great album, but in comparison Clockwork Angels is a downright monster that shows off the many different levels this band is capable of working on. (Sean Palmerston)
Canadian cosmonaut Chris Hadfield was featured for a CBC Music piece earlier this week where he talks about music, his musical influences and Rush in a video from aboard the International Space Station. You can read the article and check out the video at this location.
John at Cygnus-X1.net posted the tenth installment of his Rush: A Brief History of Time series earlier this week where he compiles scans and transcriptions of old Rush articles. You can see this latest batch on John's website at this link. Also be sure to check out his chronological listing of all the collected articles from the series at the bottom of the page. This latest batch contains a whopping 113 new articles and advertisements spanning from 1975 all the way through to 2012. Thanks John!
Rush's first live album - 1976's All the World's a Stage - made NoiseCreep's list of the 10 All-Time Greatest Metal Live Albums on Wednesday. Here's what they had to say:
I know, 1981's Exit...Stage Left is a fine piece of work too, but almost too fine: Rush was so tight and precise at that point, the versions aren't very different from the studio counterparts. All the World's a Stage, however, finds the band's early metal outpourings bursting with electricity, energy and a wildness not quite captured on the albums. Geddy Lee's wails wail sharper, and when the band lock in together on highlights like "Anthem," "Bastille Day" and an impressive rendition of the entire "2112" song, you feel like you're in the presence of young gods.
SModcast is a weekly podcast featuring filmmaker Kevin Smith and his long-time producing partner Scott Mosier. On the latest episode (#239) Kevin Smith talks with director Rian Johnson and the 2 discuss Rush a bit at around the 22-minute mark. You can listen in to the SModcast online at this location (thanks Ian H).
Social Media & Software Editor at iLounge Jesse Hollington has included some Rush screenshots in his latest article on the Secrets & Features of iOS 6.1. When discussing iTunes he displays screenshots of Rush albums including Hold Your Fire. Thanks to rosmakloma for the heads up.
Roadrunner Records recently sat down with Dream Theater guitarist John Petrucci to talk about the band's next album among other subjects. When talking about his influences Petrucci brings up Rush and Alex Lifeson (thanks ou812112):
... sometimes when I was younger and still to this day I was a huge Rush fan, so that sound, Alex [Lifeson]'s sound and that compositional approach, has always been part of my sound, and I don't think it's something I've never shook off and don't think I want to, because it's something I love, but some of those early big influences remain part of your identity. The challenge, throughout the years, is to make it your own. ...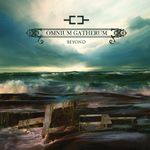 The follow-up to Finnish death metal band Omnium Gatherum's 2011 release New World Shadows is titled Beyond, and is set to be released on February 25th in Europe and March 5th in North America via Lifeforce Records. The band recorded a cover of Rush's Subdivisions and will include it as bonus material with certain album bundles purchased from the Omnium Gatherum shop as detailed here (thanks Ian). The track will also be available for purchase as a standalone mp3 on Amazon and via other digital music outlets on February 22nd.
Reader liquidmuse3 let me know that South Park creators Trey Parker and Matt Stone were recently interviewed on the Sound Opinions podcast and talk about Rush and Neil Peart at about the 12-minute mark. You can listen to the podcast online at this location.
Peter Brocklehurst has posted Chapter 11 of his Neil Peart diary to his The Legends of Brocklehurst blog. In this chapter Peter covers the events leading up to the European leg of the Roll the Bones tour, where he was once again tasked with driving Neil from show to show. You can check out this installment and Peter's previous chapters at The Legends of Brocklehurst blog.
Today marks the 15th anniversary of the launch of the Power Windows Rush fansite residing in it's current home on the 2112.net servers. A big congratulations to the site owner/operator Eric, and a hearty thanks for all he has done and continues to do for the online Rush community. I've gotten to know (as much as you can get to know somebody without ever meeting them) Eric via emailing back and forth over the last several years. He is a great, friendly and talented guy with a very cool website that's an invaluable source of information for Rush fans. I sometimes refer to his site as the Encyclopedia Rushitanica because of all the Rush information he's compiled there over the last 15 years. Happy 15th anniversary Power Windows!!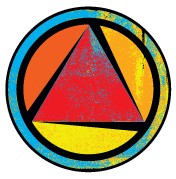 After releasing a series of instrumental singles back in 2011 including Hollowbody, Sonar and Disappearance, the Alex Lifeson-produced David Barrett Trio is set to release their first full-length studio album this year. The album is produced by Alex Lifeson, Rich Chycki, and Alan Parsons, and features Toronto musicians David Barrett (guitars), Jason Farrar (bass) and Alexander Sascha Tukatsch (drums). Financing for the production was done solely with the help of crowdfunding via RocketHub, and the graciousness of the band's producers, engineer and art house. Last Friday they posted the video for the album's opening track Dive and earlier this week they posted some in-studio footage with Alex Lifeson. In this video Alex conducts a pre-production session with the band as they develop the ending for Great Eastern Sun, the last track on the album:
You can also check out part 2 of the session here. Be sure to keep an eye on the band's Facebook page and their new website for all the latest updates.
That's all for this week. Have a wonderful weekend and a great Superbowl Sunday!