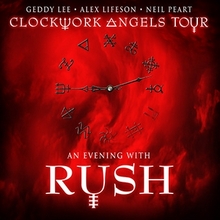 Now that 2013 is well underway the Rush news is starting to heat up, and foremost on fans' minds is the band's upcoming 2013 leg of the Clockwork Angels tour. Last month Rush confirmed that they planned to extend the North American tour into 2013 via this message that was posted to Rush.com:
... Clockwork Angels 2013 in Europe is on sale now. And just because we had such a good time, we are now making plans for more dates in the spring and summer of 2013 in North America - so stay tuned for more announcements. Looking forward to seeing you out on the road again soon!
Since then we've been patiently waiting for the official tour date announcement, which hopefully should be just around the corner. The latest I've been hearing is that we can expect the announcement later next week or early the week after. Over this past weekend NJ classic rock station 105.5 WDHA announced on the air that there will be a Rush show at Radio City Music Hall later this year in addition to other NYC-area shows but didn't give any specific dates. And Chicago's WLUP made a similar on-air announcement earlier this week regarding an upcoming Chicago Rush show this year which I have since heard will take place on June 28th at the First Midwest Bank Amphitheatre in Tinley Park. I've also heard from reliable sources that Rush will be making a return to the Milwaukee Summerfest for a show around the 4th of July; they will be playing a show at the Trump Taj Mahal in Atlantic City on May 11th; and they'll hit the BB&T Center (formerly the BankAtlantic Center) in Ft. Lauderdale on April 26th. Remember that these are just rumored dates; nothing is official until Rush makes the announcement. I'll be sure to post any further information as I learn it.
Speaking of the tour, just this morning MusicTAP reported that Rush's planned Clockwork Angels Live tour DVD will release this coming May 21st via Concord Records - much sooner than originally anticipated:
Another DVD planned for release is Clockwork Angels Live featuring Rush, planned for May 21 via Concord Records.
The report doesn't give any further details. Rush filmed both the Phoenix and Dallas shows this past November for the planned DVD release. Reports at the time indicated that the Dallas show would be the primary source for the film with the Phoenix footage used mainly as a backup. We hadn't really expected the release until the Fall, so this is welcome news. Although - as is typically the case - delays in the release date are likely, so we may not actually see it until sometime during the summer. And just last week the official Billboard Boxscore attendance and sales figures for all but one of the US dates on Rush's 2012 Clockwork Angels tour were released; only the Atlanta show numbers are still pending along with the 6 Canadian dates. 8 of the 28 shows reported were sell outs including Manchester, Bridgeport, Newark, Buffalo, San Jose, Universal City, Dallas and Houston. The highest-grossing date on the tour was the September 15th show in Chicago which grossed $1,113,292. The most-attended show was the sold out October 26th show in Buffalo where 13,215 fans filled the First Niagara Center. The total gross sales from these 28 shows comes out to just over $20.4 million. See the tour section for all the details. Earlier this week Pollstar released their list of the Top 200 North American Tours of 2012 and Rush's Clockwork Angels tour made the cut at #33 with a total gross of $27.2 million. Pollstar's number is larger than the total of the 28 shows reported by Boxscore, so they must also be including the missing Atlanta show and 6 Canadian dates somehow (either estimates or from some other source). You can view the entire Top 200 tours list at this location.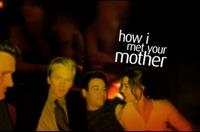 The Huffington Post reported earlier this week that several Canadian stars including Geddy Lee will make a guest appearance on the February 4th episode (Season 8, Episode 15: P.S. I Love You) of the CBS sitcom How I Met Your Mother:
"How I Met Your Mother" is trotting out some very big Canadian stars for the return of Robin Sparkles on Monday, February 4. Alan Thicke, Alex Trebek, K.D. Lang and James Van Der Beek are just a few of the stars who will appear in the episode marking the return of Cobie Smulders in her Canadian pop star guise.

The full list of stars appearing on the show are listed in a video accompanying the article. How I Met Your Mother airs Monday nights at 8PM EST on CBS. One of the stars of the show is Jason Segel who also starred in the 2009 film I Love You Man where Rush made a guest appearance. It also looks like Geddy filmed his spot yesterday based on this photo that Rush posted to their Facebook page last night.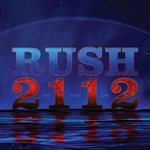 The 5.1 Surround Sound Deluxe Edition version of 2112 released back on December 18th and is now available as a CD plus Audio DVD Deluxe Edition, a CD plus Audio Blu-ray Deluxe Edition and a CD plus Audio Blu-ray Super Deluxe Edition. The re-release of the album briefly propelled it back into the Billboard 200 during the week of its release, pushing it to #138; it has since dropped off the chart. All 3 versions of the Deluxe Edition contain a digitally remastered CD with 3 unreleased live tracks along with a DVD or Blu-ray 5.1 Surround Sound mix of the album. Also included in each version is expanded artwork, liner notes, lyrics, unreleased photos and brand new liner notes by David Fricke. The Super Deluxe version is housed in a hardbound book with a 40 page comic book by story artist Tom Hodges. The DVD/Blu-ray contains a digital version of this comic book, and an iBook version which also includes the lyrics, liner notes and photos is also available for sale separately. StereoBoard.com recently reviewed the album, giving it 4 out of 5 stars. You can check out their review at this location.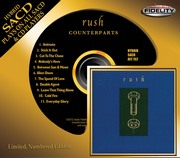 Audio Fidelity's Super Audio CD (SACD) version of Rush's Counterparts is now listed at Amazon with a release date of Tuesday, January 22nd and is available for pre-order. For more information visit the Audio Fidelity website.
The Catholic World Report staff recently posted their list of the best books of 2012 and Kevin J. Anderson and Neil Peart's Clockwork Angels novelization made their list. Here's what they had to say:
As anyone in the rock world knows, Rush (the Canadian band, not the U.S. talk radio guy) released its best album in nearly thirty years, Clockwork Angels. This was not just another release, it was an event. In addition to the album (which has won numerous awards and accolades, even from the mainstream press) and an accompanying tour, Neil Peart, the Renaissance drummer and lyricist of the band, also released the full story of the album. Authored in its complete form by famed sci-fi legend, Kevin J. Anderson, Clockwork Angels: The Novel retells the story in full. Part pure adventure and part classical myth, the Anderson-Peart story is a fairy tale in the best sense of the word, Tolkienian and Chestertonian. I loved the album, and I think I loved the novel even more.
Speaking of the Clockwork Angels novel, on March 1st a special Clockwork Angels: Watchmaker's Edition of the audiobook for the novel (narrated by Neil Peart) will be released. The package contains the unabridged audiobook along with a WORKING clocktower. From the product description:
Clockwork Angels: The Watchmaker's Edition features the unabridged audiobook edition of Clockwork Angels, a novel by bestselling science fiction author Kevin J. Anderson, based on the new concept album by the legendary rock band Rush. This compelling steampunk adventure is read by Rush drummer and lyricist Neil Peart, who first conceived the story for the band's latest release. This special edition features the complete, unabridged audiobook packaged in a unique, working upright clock tower designed by the band's album cover artist, Hugh Syme. Intricately themed and largely handmade, this is a beautiful and functional design piece that will be a must-have for Rush fans and steampunkers alike.
The special Clockwork Angels: Watchmaker's Edition is now available for pre-order through Amazon at this location.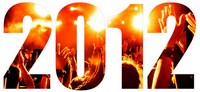 A few weeks ago New York City's Q104.3 opened up voting for their first annual The Year That Rocked poll. Rush's Clockwork Angels was up for Classic Rock Album of the Year, and the associated tour was up for Best Live Performance. The results of the voting were released earlier this week and Rush ended up winning big in both categories. And as a reminder, Ultimate Classic Rock's 2012 Ultimate Classic Rock Awards are still underway and Rush is up for consideration in several categories including Album of the Year, Song of the Year, Tour of the Year and Best Commercial. So make sure you go vote for Rush! Ultimate Classic Rock is also running their 2013 Ultimate Classic Rock Bowl bracket and Rush is pitted against Lynrd Skynyrd in round one.
Sean Murphy of PopMatters.com wrote a great essay on Rush's Permanent Waves album earlier this week titled Emotional Feedback on a Timeless Wavelength: Rush's 'Permanent Waves'. The album recently celebrated the 33rd anniversary of its January 1st, 1980 release. From the article:
... How unbelievably appropriate is it that Rush's Permanent Waves was released on January 1, 1980? In virtually every regard, this album ended the '70s (literally) and foreshadowed the fertile grounds (reggae, pop elements, concise arrangements) that Geddy Lee, Alex Lifeson, and Neil Peart would spend the next decade expanding upon. Even though it will forever be overshadowed by the masterpiece that followed, Permanent Waves is, in many regards, the most important album Rush made. ...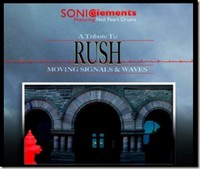 Back in April of last year the Sonic Elements progressive rock project from Sonic Reality released a 5-song Rush tribute EP titled XYZ: A Tribute to Rush. The tracks on the EP were recorded using Sonic Reality's Neil Peart Drums, along with contributions from several well-known progressive rock musicians. Back in July we learned that Sonic Elements would be expanding the project with plans to release a full album's worth of Rush covers by the end of the summer titled Moving Signals and Waves. It obviously didn't release at the end of the summer as planned, but Kerzner recently posted this update to the Sonic Elements Facebook page which indicates that the release should be out soon:
Very pleased to have both Keith Emerson and Steve Hackett on the same song along with myself, Billy Sherwood and Neil Peart Drums for the upcoming Sonic Elements release "Moving Signals & Waves - A Tribute To Rush"! Neil Peart Drums being a sample library by Sonic Reality where his drum performances were captured by Nick Raskulinecz (Rush's producer). I think he'll be intrigued by the range of musicians from bands like Porcupine Tree, Alan Parsons Project, It Bites, Yes, ELP, Genesis, Triumph, Lo-Fi Resistance... many old and new prog-influenced players! A very special album that I'm wrapping up and turning in this month! Just sent Steve Hackett and Roger King the tracks to play to in their studio this coming week! That may be the last recording session for the album as the rest is in "mix mode". Ending with a bang!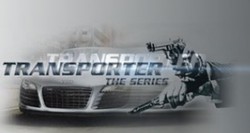 Last week we learned that a version of Rush's Working Man is used as the opening theme to the new HBO TV series Transporter (based on The Transporter films). The show premiered in Germany on October 11th and kicked off on HBO Canada last Friday night. It premieres in the US this summer. The version of Working Man used is a new arrangement from Jamie Forsyth and sung by Danielle Armstrong. The English version of the opening credits was recently posted online and is a different, more rock-oriented arrangement featuring guitar samples rather than the electronic bleeps as heard in the German version. You can check out the full, minute-and-a-half opening sequence for the English version on YouTube at this location (thanks Billy H).

Alex Lifeson has been using custom Lerxst Omega amplifiers from MojoTone on the Clockwork Angels tour. According to this post at the MojoTone website, they in partnership with Alex will be offering these amps for sale later this year. The post also gives some background on how the amps came about along with Alex's reactions after using them:
"I am so blown away by the fantastic job you and your colleagues have done creating the Lerxst amp for me. We pulled the Marshall last night after A/B-ing the two. The tonal character is quite similar but the response of the Lerxst has greater immediacy, sustain and grip. It sounds so good!"
Reader and gymnastics fan LoganBruin was watching a recent college gymnastics meet between UCLA and Southern Utah and noticed that one of the gymnasts did her floor routine to Rush's Tom Sawyer. You can check out video of the routine at this location at about the 10:25 mark.
Rob O'Connor at the Yahoo! Music blog's List of the Day compiled a list of 25 seminal Rush tracks in celebration of the band's Rock Hall induction and upcoming 40th anniversary next year. You can check out his list at this location.
Back on November 20th of last year Rush was inducted into Guitar Center's RockWalk in a ceremony at the store's iconic Hollywood location on Sunset Boulevard in Los Angeles. Legendary DJ Jim Ladd gave a short speech introducing the band before they accepted the award and dipped their hands in the concrete. Earlier this week Guitar Center posted a new video covering the ceremony including a short, new 2-minute interview with the band conducted by Ladd. You can check out the interview below or on YouTube at this link:
Sometime yesterday evening the official Rush is a Band Twitter feed reached the 10,000 followers mark! Thanks everybody! If you haven't already done it, you can follow Rush is a Band on Twitter at @rushisaband, and also on Facebook here. That's it for this week. Have a great weekend everyone!