UPDATE - 1/29@8:31AM: Here's part 2 of the in-studio session with Big Al.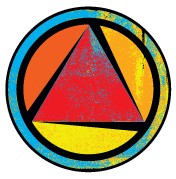 After releasing a series of instrumental singles back in 2011 including Hollowbody, Sonar and Disappearance, the Alex Lifeson-produced David Barrett Trio is set to release their first full-length studio album this year. The album is produced by Alex Lifeson, Rich Chycki, and Alan Parsons, and features Toronto musicians David Barrett (guitars), Jason Farrar (bass) and Alexander Sascha Tukatsch (drums). Financing for the production was done solely with the help of crowdfunding via RocketHub, and the graciousness of the band's producers, engineer and art house. On Friday they posted the video for the album's opening track Dive and just this morning they posted some in-studio footage with Alex Lifeson. In this video Alex conducts a pre-production session with the band as they develop the ending for Great Eastern Sun, the last track on the album:
Be sure to keep an eye on the band's Facebook page and their new website for all the latest updates.