UPDATE - 6/19@9:23AM: Here's an A- review from The A.V. Club.
UPDATE - 6/18@4:27PM: Here's a great review from Zoiks! Online, and another from Musicians for Freedom (thanks Mike).
UPDATE - 6/18@1:14PM: Here's a 3.5/5 review from Rolling Stone magazine.
UPDATE - 6/18@11:56AM: Here's a 3/4 review from Toronto.com.
UPDATE - 6/18@9:44AM: Here's a 4.5/5 review from ASU's The State Press (thanks paul).
This past Tuesday was the official North American release of Rush's 19th full-length studio album - Clockwork Angels. Sales of the album have been very strong, propelling it to #3 on the iTunes album chart and #1 on the Amazon Best Seller list for Music. According to both Billboard.com and Hits Daily Double, Clockwork Angels is set to debut at #2 on the US Billboard 200 next week with close to 100,000 units sold, second only to Usher's Looking 4 Myself. It's also doing great in Canada and other parts of the world. The album has been getting universally great reviews from all corners. Here's a rundown of most of them so far:
[The A.V. Club] A-
[Musicians for Freedom]
[Zoiks! Online]
[Rolling Stone] 3.5/5
[Toronto.com] 3/4
[ASU's The State Press] 4.5/5
[NOW Magazine] 4/5
[TMR Zoo]
[The Toledo Blade]
[Pittsburgh Post-Gazette] 3.5/4
[The Irish Times] 3 stars
[Exclaim.ca]
[Ultimate Classic Rock] 8/10
[The Village Voice]
[Time Magazine]
[Cleveland Channel 5 News]
[The Imaginative Conservative]
[Blinded by Sound]
[Yahoo! Music Canada]
[The Calgary Herald] 3.5/5
[USA Today] 3 stars
[PopDose]
[Buffalo News] 4/5
[Peffer Reviews] A+
[Montreal Gazzette] 4.5/5
[Examiner.com] 9.3/10
[AllMusic.com] 4/5
[Something Else!]
[MSN.com]
[Toronto Sun] 4/5
[Toronto Globe and Mail] 3.5/5
[Audio Times]
[Martin Popoff]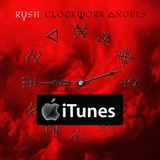 Over the past week the band has been furiously hitting the interview circuit to promote the album. There was Planet Rock's Clockwork Angels special this past Saturday, the FMQB Clockwork Angels special that's been airing all week (available online here), Geddy Lee's Bob & Tom interview, Q107's Q&A session with Alex and Geddy, Geddy's interview from The National (available for viewing online), Alex and Geddy's appearance on Q with Jian Gomeshi (available online here) and Neil Peart's Jim Ladd interview. There have also been a few interviews in the press and online, including one with Neil Peart from RollingStone.com, one with Geddy Lee from the Toronto Sun, along with an interview with Rush producer Nick Raskulinecz where he breaks down Clockwork Angels track-by-track from the producer's point-of-view. Scans of the album art along with transcriptions of the liner notes and lyrics are available online at Cygnus-X1.net (scans, transciptions), and Eric at Power Windows has a bunch of Clockwork Angels-themed desktop wallpapers available here. Many fans have noticed that there is a glaring error on the back of the album sleeve for some copies of the Canadian pressing of the album. These copies have a time of 0:00 printed for the track lengths of all the songs. So far there's been no word on whether replacements for these copies will be issued. Roadrunner is running a contest where they are giving away 6 copies of the vinyl edition of the album. For all the details and to enter go here. Now that we've all had time to give Clockwork Angels a listen a few times (or a few 100 times!), I thought it was time for a new poll where I ask everyone what their favorite track off the album is so far. Take the poll and let us know.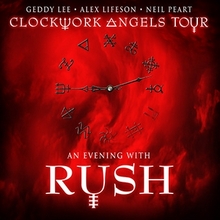 There's not a whole lot to report on the tour front since rehearsals won't begin until July, but the subject did come up in a few of the Clockwork Angels interviews over the past week. In Neil Peart's Rolling Stone interview, Neil doesn't rule out playing the album in its entirety:
... we never know until we get to rehearsals. We always pick at least a half-dozen songs more than we end up playing, because the show gets too long. The songs we pick are the songs we want to play, and this time we picked a whole bunch of older ones that we want to bring back and present in a different way. So our wishlist always exceeds what's possible. ...
And in Neil Peart's Jim Ladd interview on Wednesday, reader Most Endangered Species reported the following in the comments (comment #25):
... When asked if they'd ever consider adding other pieces to their tour, Neil gave sort of a long stammering pause (seeming to choose his words carefully) before saying they are "talking about" augmenting the live performances with an orchestra. The way he stumbled at the beginning of his answer led me to the same conclusion as #14 below, that he let the cat out of the bag. ...
So the rumor that the band may tour with an orchestra or string section may not just be a rumor after all.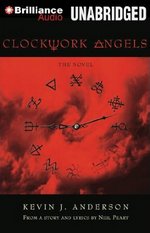 Kevin J. Anderson's novelization of Rush's Clockwork Angels album will release via ECW Press this September to coincide with the launch of Rush's North America tour. The official press release announcing the novel was released a couple of weeks ago and revealed that the audiobook will be narrated by Neil Peart himself. According to a tweet from Anderson earlier this week, Neil was in the studio recording the audiobook on Wednesday:
Neil's in studio recording audiobook of CLOCKWORK ANGELS, I'm in Seattle proofing typeset pages & we're both in the world of the Watchmaker
You can pre-order the audiobook version of Clockwork Angels at this location, and the hardcover edition here.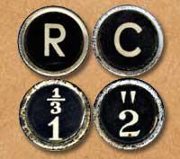 The folks at RushCon opened up registration for this year's convention earlier this week and also released some more details regarding the weekend's events. The guest speaker this year will be none other than Rush pyrotechnician/tour photographer John Arrowsmith. Events will include a bunch of fun Rush-themed games, a photographic tribute to the late Andrew MacNaughtan, a Rush tribute band, a Rush charity auction and more! Also, Neil Peart's 1974 Chrome Slingerland drum kit (aka Chromey) will be on display. The 12th annual RushCon will be held in Toronto at the Hard Rock Cafe on October 12-14, 2012 to coincide with the Rush concert on October 14th (and October 16th). For all the details just go to RushCon.org, and be sure to follow RushCon on Facebook and Twitter to stay up to date on all the latest RushCon news. Here's the RushCon promo that was played before the listening party on Tuesday.
In celebration of Rush and the Clockwork Angels album release, Toronto-based chef Matt Kantor will be interpreting and deconstructing the music of Rush into a nine-course dinner to be held at The Cookbook Store in Yorkville (Toronto) in July. It was originally planned for just one night, but due to popular demand they added a second. From the website:
In celebration of perhaps the greatest rock band ever and their amazing new album "Clockwork Angels", Matt Kantor, Chef of Secret Pickle, Hidden Kitchen and an arguably somewhat crazy individual, will be interpreting and deconstructing the music of Rush into a nine-course dinner. And we'll be doing it in Rush's hometown of Toronto Ontario. Coming July 18 2012. Dinner to be held at The Cookbook Store in Yorkville. One night only. We'll be pouring some really cool wines and beers as well. $150 all inclusive with proceeds to go to late Rush photographer Andrew MacNaughtan's Art Gives Hope. ... This dinner is TWO nights only, it will be July 18th and July 17 or 19, to be announced soon. So get on the list, we'll be sending more information sometime around June 19
For all the details and to reserve a spot, visit rushasfood.ca.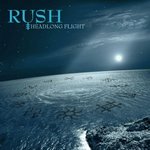 Rush's Headlong Flight made Loudwire's list of the Top 40 Rock and Metal Songs for June coming in at #34 (thanks Kelly M). The track has also slipped into the top 10 on the Mainstream Rock Charts at #9.
As part of their Decebrity Playlist series, last week Decibel magazine posted part 1 of a playlist of Rush songs as chosen by several hard rock and heavy metal artists. Part 1 included commentary from King's X bassist dUg Pinnick, Charlie Benante (Anthrax), Shane Clark (3 Inches Of Blood), Sean Reinert (Cynic), Chris Corey (Last Chance to Reason), Alex Skolnick (Testament), and Adam Wakeman (Ozzy Osbourne). The magazine posted part 2 of the article yesterday which includes comments from 8 other artists including Rob Caggiano (Anthrax), Vince Verkay (Evoken), Chris Letchford (Scale The Summit), Lee Pomeroy (Headspace/Rick Wakeman's Ere), Sharlee D'Angelo (Arch Enemy/Spiritual Beggars/Mercyful Fate), Kelly Schaefer (Atheist), Flo Mounier (Cryptopsy), and Markus Vanhala (Insomnium/Omnium Gatherum). They've also compiled all the artists' choices into a Spotify playlist. You can read part 2 of the article at this link and catch part 1 here.

Indie film the Amazing Cynicalman will debut at 7pm, June 13th at the Main Art Theater in Royal Oak Michigan.
The main character in the movie wears a Rush Test for Echo t-shirt for a flashback scene as pictured here. For more info go to www.cynicalman.com. Thanks to Jim M for the heads up.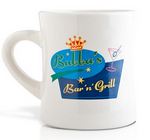 The Rush Backstage Club is running a new contest where you could win an autographed Bubba's Bar 'n' Grill mug. For all the details and to enter just go to this link. Thanks to rushgirl1065 for the heads up.
Minyanville.com recently posted a Q&A with founder and managing member of Ironfire Capital LLC, Eric Jackson. The subject of Rush and hockey mullets comes up towards the end:
MV: ... I think we're similar age, and I can tell you, Rush was just huge when I was in my teens. And that's just America. Were they like Beatles-sized in Canada? I'm picturing every Junior League hockey game starts with "O Canada" and segues into "Spirit of the Radio," ice sculptures of Geddy Lee in every town square, stuff like that. Please tell me I'm understating it.

EJ: Yes, I grew up in the sticks in Canada, where the winter nights were long, and all the boys had hockey mullets -- and were very proud of them! Geddy was "The Man"! Every guy had tight jeans and long hair, and would try to imitate him with matching air guitar moves in the playground at school. It didn't seem humanly possible to sing like Geddy, but it was still damn cool. At my school, you could not speak badly of Rush, Neil Young, Pink Floyd, and Led Zeppelin. All those guys were consider "rock royalty."

My favorite radio station growing up actually called themselves "The Spirit of Radio." They didn't even bother with the call letters.

Someone told me recently all the Rush guys had moved to Naples, FL. Somehow that doesn't seem to fit for me. I picture them either on tour or snowmobiling and ice fishing up in Sudbury, Ontario.

MV: Totally agree. Geddy Lee at an early bird special doesn't work for me. At least his mullet has lived on; Bono's apparently doesn't fly at Elevation Partners board meetings. ...


The new Adam Sandler and Andy Samberg comedy film That's my Boy opens today. In the red band trailer for the movie Sandler's character is seen driving a beat-up, red Pontiac Fiero with the Rush Starman logo on the front hood. The film also features Rush's Limelight in the opening credits. You can watch the trailer at this link.
Brando at the blog Circle Jerk at the Square Dance put up a post for his Top Ten Wednesdays column called How did we celebrate the release of the new Rush album?. Number 1 on the list: Spent the day with the album on repeat and an extended drum solo in our pants. :)
In celebration of the Clockwork Angels release, MTVHive.com has posted a list of Five Songs That Sample Rush. You can check it out at this link.
Chris McDonald is the author of Rush, Rock Music, and the Middle Class: Dreaming in Middletown, which just received the 2010 book prize from IASPM (International Association for the Study of Popular Music) Canada yesterday. He was a guest on the CBC Radio program airplay with Dave White earlier this week to talk about Rush and the new album. You can listen to the 6-minute interview at this link (thanks RushFanForever).
In a recent interview with Salt Lake City Weekly, Primus frontman and bassist Les Claypool relays a fishing story which involves Geddy Lee:
... When Primus broke big in the early '90s, the Northern California three-piece was touring with Rush. During a San Francisco stop, Claypool offered to take Rush's bassist, Geddy Lee, out ocean fishing. Lee agreed.

Claypool's fixer-upper Sea Ray blew a fan belt halfway across San Pablo Bay. So, there he was, leopard-shark fishing but stranded with his childhood hero for seven hours until they got a tug out.

"I think about all that I've done on the ocean over the years, and I'm surprised I'm still around. We've done some pretty stupid shit," says the avid fisherman. "You don't realize it when you're young. You're invincible." ...
Here's an interesting story in the Winnipeg Free Press (thanks Eric at Power Windows) involving an old friend of Geddy Lee:
RUSH'S OLDEST FAN: Clockwork Angels, the new Rush CD, dropped Tuesday and 89-year-old Winnipeg fan Ralph Bent couldn't be happier for his personal buddy, Geddy Lee, just 58. Lee is the bass player of the Toronto-based band known for his wailing vocals. A mutual love of baseball creates the strongest bond between the two, who met through Bent's fashion-designer daughter, Brenda, who plays tennis with Lee. Ralph recently returned from Toronto where he went to the Blue Jays/Yankee game with his rocker pal. He now has a small collection of bats signed by famous baseball stars. "Geddy has a fabulous collection of baseballs," says Bent, eyes twinkling. And now Bent is a real Rush fan. "When Rush was in Winnipeg last, I was invited down early to the meet-and-greet. I'd never been to a rock concert before. Geddy said, 'I've got some special earplugs for you.' After the show, I got home and I could hear all these noises -- my ears were ringing and I thought the water was on outside the house, but it was from the concert!" Before anybody was famous, Brenda, Geddy Lee and Blue Rodeo's Jim Cuddy worked in Toronto restaurant Peter Pan. Ralph also knows Cuddy now. Brenda later married the restaurant's chef, Susur Lee, who's dazzled the cooking world in TV chef competitions. Brenda's girlfriend Nancy Young married Geddy Lee.
Here's the 4-minute-plus video interview with Geddy Lee that Roadrunner posted earlier this week where Geddy talks about the Clockwork Angels album. You can check it out below or at this link:
That's all for this week. Happy Father's Day to Geddy, Alex, Neil and all the other fathers out there!