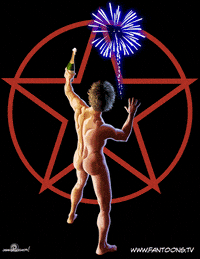 Happy New Year everyone! As I'd mentioned in last week's Friday updates post, it's been a tough year for Rush fans with the band essentially announcing their retirement many times over in interviews, beginning with Alex Lifeson's announcement that Rush was basically done last January. Since then, both Alex and Geddy have reiterated this assertion over and over again in interviews, most recently with Geddy's announcement that Neil Peart has not only retired from Rush, but has retired from drumming altogether. So the prospect of any new Rush material or performances in the new year - or ever - looks close to impossible at this point. That said, while Rush as a three-piece may be over, the individual members of the band are still busy with side projects of their own, both musical and otherwise. The coming year promises to kick off with some more book signing events from Geddy Lee, and Alex Lifeson will likely continue with his many side projects (acting, performing, album guest appearances, etc.). Neil Peart may be retired from drumming, but he is apparently working on a new book project according to Geddy Lee - Geddy mentioned this in his Classic Rock magazine interview last month but didn't provide any details. Both Alex and Geddy seem open to working together again, but are hesitant to commit to anything. Here's what Geddy had to say in his recent interview with Eddie Trunk:
... Neil is retired ... He hasn't just retired from RUSH; he's retired from drumming. He's not drumming anymore, and he's living his life. Which is fine - Alex and I are cool with it. We're all still total pals. In fact, Alex and I were there just a few weeks ago visiting him, and we stay in touch. And, of course, Alex lives very near to me, so we're constantly going out to dinner, 'cause he loves to drink everything in my wine cellar. We're still pals, and we all talk, but that period of our life is done. ...Is there more music to come from myself and from Alex? ... I don't know when and what shape that will take. I don't know if Alex and I will do something together. People keep asking me and they want me to be definitive, and I can't be, because I really haven't thought that far ...
So it's definitely possible Alex and Geddy will get together this year at some point - fingers crossed! We've seen 40th anniversary box sets for 2112, A Farewell to Kings and Hemispheres respectively over the past three years, but we won't be getting any such set in 2019 - we'll have to wait until 2020 for the Permanent Waves set. That said, I wouldn't be surprised if Rush had some other kind of reissue plans for the upcoming year - maybe another vinyl or video reissue of some sort. Anyone have any thoughts or predictions for Rush in the New Year? Let us know in the comments.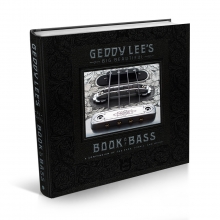 Geddy Lee's Big Beautiful Book of Bass released last month just in time for the Holidays, and Geddy was all over the place promoting the book the week leading up to Christmas, giving interviews and signing books. He hosted book signing events at both IndigoSpirit in Toronto and at Bookend Books in New Jersey. As mentioned above, we're expecting some more book signing events to be announced soon, so stay tuned. You can get a complete rundown of all of Geddy's many interviews from last month in this post. Geddy's book is currently available in bookstores and at Amazon.com if you haven't gotten your copy yet.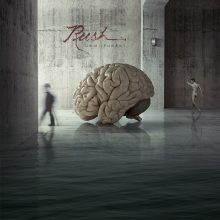 Rush's Hemispheres 40th anniversary box set released a back in November and is available as a 2 CD or 3 LP set along with a Super Deluxe edition that includes both the 2 CDs and 3 LPs along with a bonus Blu-ray disc. Music writer Rob Bowman wrote the liner notes for the set and was recently interviewed for Canadian Music Radio. He talks about the set from about the 23:45 mark to the 25:50 mark (thanks RushFanForever). You can order the box set now via Amazon (2 CD, 3 LP, Super Deluxe edition), and also check out this unboxing video.

Back in October steel drum orchestra Pan Rocks announced their plans to release a steel drum Rush tribute album featuring Mike Portnoy. The crowdfunded project has surpassed its fundraising goal and recording for the album was completed last month. It's on track for release early next month and you can secure yourself a copy and grab some cool Pan Rocks Rush swag at the Pan Rocks Pledge Music page.
A couple of progressive jam bands dusted off some Rush covers for New Year's Eve shows this past week. Umphrey's McGee played their cover of Rush's YYZ for their recent run of shows in Atlanta earlier this week. The band have also covered Red Barchetta and Tom Sawyer in the past, but this was their first performance of YYZ since 2015. You can listen to audio from the show at this location. The String Cheese Incident is known for their cover of Rush's Tom Sawyer but hadn't played it for over 3 years until their New Year's Eve show at the 1st Bank Center in Broomfield, Colorado earlier this week. Here's some video of that performance:
That's it for this week. Happy New Year everybody!!