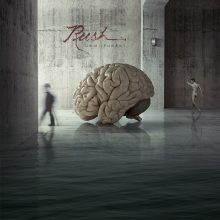 Just as they've done the last 2 years with their 2112 and A Farewell to Kings 40th anniversary box sets, Rush will also be releasing a Hemispheres 40th anniversary box set this upcoming Holiday season. Ole/Anthem's Andy Curran was recently interviewed for Music Life Magazine and spoke at length about the series of 40th anniversary sets, including plans for a Permanent Waves set in 2020 (thanks RushFanForever):
... "For Farewell, we had some younger artists contribute versions of songs for that album, including Big Wreck, Billy Talent and Foo Fighters. But this time we wanted to do something different, so we dug deep into the archives over here at Anthem and were able to come up with a really cool live concert almost in its entirety from the Pink Pop Festival in 1979. In terms of a choice of rarities, this was a recording where if you searched diligently you might have been able to find bits and pieces of it online from people who had recorded it. We worked closely with the Pink Pop Festival and a radio station and television station in the Netherlands that broadcasted it and got the full show. Which was really cool, because Elvis Costello was on the bill, and so were The Police - a very eclectic lineup in 1979," he explained. "But part of 2112 had been clipped off, so we found a full recording of 2112 where I think it was recorded from the board, from the same Hemispheres Tour in Phoenix, Arizona. Then there was also a bunch of really great photos that the band gave from their collection taken during the recording at Rockfield in Wales. Rich Chycki also did a great job remastering the album itself in 5.1. I think that the fans will be happy with it. The new art and all the images in the package by Hugh Syme are beautiful. I grew up with this band and loved them and used to go see them at Massey Hall and Maple Leaf Gardens, and some of the photos we got from the band's collection to put in the booklet excited me, so I know they are going to make a lot of fans happy." ... "There are times when I am literally pinching myself because, first off, I can't believe I am actually working with these guys, and secondly that they trust me with it. It's like being part of their inner circle. And then it's so amazing to find something that no one has ever seen or heard before. When you find something the is unique and special, it's very cool. There is some visual stuff that I am going through right now, that they documented during the time when I was literally a kid buying tickets and going to see them. One of the reasons I bought a Rickenbacker was because of Geddy Lee. My God, its like being a kid in a candy store at times," he said. "My job is to make sure that we keep the integrity of what that band did and deliver first class stuff. Anything I find always has to go back to those guys for approval. Recently I found a recording from a hotel of something they did and Geddy looked at me after hearing it and said, 'the world can never hear that.'" There will not be a 40th anniversary Rush re-issue in 2019, with the next one come in 2020 with a Permanent Waves package, ...

The Hemispheres box set is slated for release on November 16th and will be made available as a 2 CD or 3 LP set along with a Super Deluxe edition that includes both the 2 CDs and 3 LPs along with a bonus Blu-ray disc. The set uses the Abbey Road Studios 2015 remastered edition of the album, along with a newly restored bonus recording of the band's June 1979 Pinkpop Festival performance in the Netherlands (with the 2112 performance replaced with one from a Tucson show in November 1978). The Super Deluxe edition also includes a 5.1 Blu-ray mix of the album (from Rush engineer Rich Chycki) and 4 bonus videos. The Super Deluxe edition also includes several exclusive items, including a 40-page hardcover book with unreleased photos and new artwork by original album designer Hugh Syme. The Rush Backstage Club is also offering various merchandise bundles which you can check out here. There's currently a promotion where if you pre-save the set on Spotify, you can enter for your chance to win a Super Deluxe Edition of the box set. For all the details and to enter, go to this location. You can pre-order the box set now via Amazon (2 CD, 3 LP, Super Deluxe edition), and also check out this unboxing video.
Related Posts:
[Geddy Lee talks Hemispheres 40th anniversary in new Rolling Stone interview]
[Rush Hemispheres 40th anniversary box set coming November 16th]