UPDATE - 5/10@3:13PM: It turns out that the Atlantic City Weekly article/interview is not new at all but is just a reprint of a November Tampa Bay Tribune article (thanks Eric at Power Windows).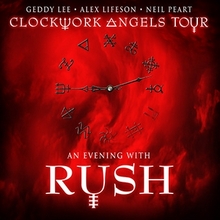 Rush's Clockwork Angels tour made its way up the east coast of the US this past week, playing shows in Raleigh, Virginia Beach, Baltimore and Uncasville. Tomorrow they will round out the first leg of the 2013 tour at the Trump Taj Mahal in Atlantic City. After an 11-day break they'll pick things up again on May 22nd for a 10-show stint across the pond in Europe. The band has been alternating 4 distinct setlists so far on the 2013 leg. The sets are identical except for 4 songs that they have been swapping in and out. They've been using 2 Night A sets (this one and this one) and 2 Night B sets (this and this). Just to be clear, none of the sets played so far are new; meaning that they were all already played on the 2012 leg. The 4 sets being used so far are Night A - version 4, Night A - version 3, Night B - version 3, and Night B - version 5. Several folks have also noticed that the Clockwork Angels String Ensemble has undergone a few minor changes and now consists of just 7 stringers rather than 8. Violinist Joel Derouin has not performed since Austin - no word on whether he'll be returning at any point. And Jonathan Dinklage has been temporarily replaced by Hiroko Taguchi, but will be back with the group on the European leg apparently. Live Nation has been promoting the tour with some TV commercials that look to be incorporating footage from Rush's show in Dallas last year - one of the shows that was filmed for their upcoming live DVD. You can watch their commercial promoting this past week's Baltimore show on YouTube here (thanks Sean).

On a Clockwork Angels-related note, the makers of Legos have announced that they'll be releasing a new line of steampunk-inspired lego kits as part of their Master Builder Academy series. I'm sure the Watchmaker is pleased by this news. For all the details check out this io9 article (thanks Jodeo).
In the lead-up to Rush's show at the Trump Taj Mahal in Atlantic City this weekend, the Atlantic City Weekly featured Rush on the cover of this week's edition. Ed Condran of the Atlantic City Weekly sat down with Alex Lifeson for a new interview where Alex talks about the Clockwork Angels album and tour, their setlist, Rush's recent Rock Hall induction, and more. Here's what Alex had to say when asked about how long he thinks Rush can keep it up:
Hopefully for a long time. We got into this at a young age, and fortunately it worked out well for us. This band means so much to us and apparently to a lot of our fans as well. I hope we can keep going for years. We still have a lot left in us. We just enjoy what we do so much. We appreciate the response we get from our fans at our shows. We also appreciate that they are into our new albums. It's not as if they all run to concessions when we play the new material. We'll keep doing this as long as we're having fun with it and right now we're having a great time.
You can read the entire article/interview online at this location (*setlist SPOILERS*).
Speaking of Alex, MusicRadar.com put out a press release earlier this week announcing a new podcast series with Chad Smith of the Red Hot Chili Peppers called In Conversation. Alex Lifeson will be the first featured guest on the podcast which premieres this coming Monday, May 13th. From the press release:
... last month, a few days before the legendary Canadian trio Rush were inducted into the Rock And Roll Hall Of Fame, he indulged his inner prog rocker and joined iconic guitarist Alex Lifeson for a laugh-filled, leisurely dinner at the Sunset Marquis in West Hollywood, California. "The invisible interview -- that's what I call it," says Smith. "Friends, thoughts, information -- why do you do what you do? Admiration, respect, insight and maybe a surprise." ... "I've been a Rush fan since high school," says Smith. "Neil [Peart] gets a lot of attention, as he should, but Al is under appreciated, I think. He is as great a musician as he is to be around. I'm honored for him to be my first. He was gentle with me!" ...
MusicRadar.com will publish the first part of In Conversation with Alex Lifeson on Monday, May 13th at www.musicradar.com/chadsmith and will roll out additional installments once a week for three consecutive weeks.
MixOnline recently posted an interview with Rush FOH Engineer Brad Madix where he talks about working with the Clockwork Angels string section. He specifically discusses the challenges he had to overcome to mic the strings and how/why he ended up using Radial PZ-DI pickups:
... "I'd worked with strings in the past, but it was always either in a very quiet setting with minimal sound reinforcement or the violins were strictly electric," Madix explains. "On Rush's Clockwork Angels tour, the band definitely meant for the strings to be featured and acoustic. The main challenge was going to be fitting pickups to the instruments without tampering with them too much and getting a great sound with maximum isolation-all in a high-gain environment." ...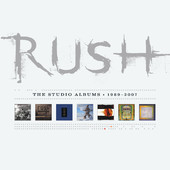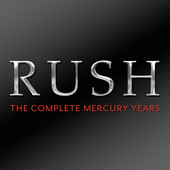 This coming Tuesday, May 14th iTunes will be releasing 2 digital-only Rush collections; Rush The Complete Mercury Years and Rush: The Studio Albums 1989-2007. Rush The Complete Mercury Years will contain Rush's complete Mercury catalog (all their albums up through A Show of Hands) for $79.99, including the new 2112 Deluxe Edition and the 2008 Working Man compilation. Rush: The Studio Albums 1989-2007 will contain the entire Atlantic-era Rush studio catalog (Presto through Snakes & Arrows) for $49.99. Both collections are digital only and mastered for iTunes.
Author and Rush fan Jude Lovell recently released a collection of short stories titled We'll See You When We Get There: Stories. One of the stories centers around a Rush fan and is titled On Top of the World Except I Wanted to Be Geddy Lee. The story is described as a 40-year-old father exchanges vivid rock n' roll dreams for the sake of his young daughter's future. You can check it out on Amazon here (thanks Chris B).
Blue Oyster Cult frontman Eric Bloom was interviewed for Turning Point with Frank MacKay late last year and spoke a little about Rush in the interview. Rush toured with Blue Oyster Cult back in the '70s and '80s both as headliner and opening act. Bloom mentions Rush's Rock Hall nomination (at the time of the interview their induction hadn't been announced yet) at about the 21-minute mark. He also heaps praise on the band later in the interview around the 30-minute mark, saying how down-to-earth the guys are and how much fun they had touring with them. You can listen to the interview on YouTube here (thanks JayBird).
Iron Maiden drummer Nicko McBrain paid a visit to Geddy Lee backstage at Rush's recent stop at the BB&T Center in Florida. Nicko owns the nearby Rock n Roll Ribs restaurant in Coral Springs and posted a photo of the encounter to the restaurant's Facebook page last week (thanks Sean).
Reader John let me know that back on April 27th former MLB pitcher Brad "The Animal" Lesley passed away. Among the various online tributes to him was this very cheesy '80s pop metal video he did which features him singing a really bad song while wearing a Grace Under Pressure t-shirt. You can check it out on YouTube here.
Duck Dynasty is a reality TV show on A&E that follows the lives of the Robertson family, who became wealthy from their family business Duck Commander. One of the cast members on the show is John Godwin who has been an employee at Duck Commander since 2002. Godwin recently answered some questions from Facebook fans of the show via YouTube. In one of the questions he's asked about the type of music he likes and reveals that his favorite band is Rush. You can watch it in this YouTube video at about the 11-minute mark (thanks Andy P).
Eric over at Power Windows recently updated his Desktop Wallpaper page with images from Beyond The Lighted Stage, specifically 14 images from from the deluxe DVD box and booklet. You can check them out and download them here.
Yesterday was the 20th anniversary of Rush's induction as Musicians of the Millennium by the The Harvard Lampoon. The induction ceremony took place back on May 9th, 1993 at Harvard Square in Cambridge, MA and all three members of Rush attended. The event was covered by the CBC in this news story that has been available on YouTube for several years. The entire 25-minute ceremony was videotaped by Rush fans Kacy Ray and Fric Simpson from Miami Springs who drove thirty hours and spent $230 to see it. They dug up the video last year and made it available on YouTube here.
On a sadder note, tomorrow will be the 5th anniversary of the passing of original Rush drummer John Rutsey, who died of complications from diabetes on May 11th, 2008 at the age of 55. Rest in peace John.
One of the highlights of Rush's recent Rock Hall induction ceremony was Foo Fighters Dave Grohl and Taylor Hawkins along with Foos/Rush producer Nick Raskulinecz paying tribute to Rush with a cover of 2112: Overture whilst wearing flowing white robes and wigs (watch the video here). A short, 30-second video of the guys rehearsing the track while Rush looks on recently found its way to YouTube. You can watch it below or at this location:
For those of you who missed the induction on April 18th, HBO will be airing an edited version next Saturday, May 18th at 9PM. That's all for this week. Have a great weekend everybody, and here's wishing a very happy Mother's Day to all the moms out there!