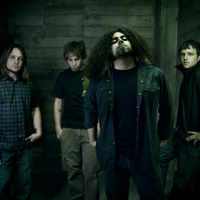 Coheed and Cambria is a modern-era progressive rock band from New York that is often compared to Rush because of their science-fiction-themed concept albums, progressive sound and frontman Claudio Sanchez's high-pitched, Geddy-esque vocal stylings. Sanchez addressed the comparisons in a recent interview with radio.com explaining that he's never been a big Rush fan but has recently come to respect the band and their place in rock history:
... Sanchez, admits that it was after all of the comparisons that he's gone back and given several of Rush's albums a critical listen, confessing he actually likes a few. "Some of those records are very important," he adds. Referring to Rush's upcoming Hall Of Fame induction, Sanchez says, "They have a thing that they do, and I think it's important for rock and roll so I think they totally deserve it." ...
Coheed and Cambria released their latest album The Aftermath: Descension this past week. Legendary bassist Chris Squire of Yes was also recently interviewed and asked about Rush's Rock Hall induction (thanks DOUG1). Here's what he had to say to RollingStone.com when asked whether he was upset that Rush was getting inducted before Yes:
... I can't object to that. Logistically, it's probably difficult for whoever the committee is to bring in Yes. Rush is fairly simple. It's the same three guys and always has been. They deserve to be there, no doubt about that. But there still seems to be a certain bias towards early-Seventies prog rock bands like Yes and King Crimson. ...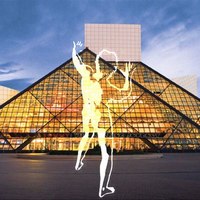 Yes' upcoming tour will feature complete performances of three of their classic albums from the 1970s: 1971's The Yes Album, 1972's Close to the Edge and 1977's Going for the One. Geddy Lee has often cited Squire as one of his biggest influences as a bass player. Tickets for the upcoming April 18th Rock and Roll Hall of Fame induction ceremony where Rush will be inducted are now on sale. Multiple price levels are available as shown in this seating diagram but the $75 and $100 level tickets are currently sold out leaving only the higher-priced $350, $500 and $750 levels available. It's not clear whether any of the cheaper tickets will be released at a later date, but there are several available on various ticket broker sites. The ceremony will take place at the Nokia Theatre in Los Angeles on Thursday, April 18th and Dave Grohl and Taylor Hawkins of the Foo Fighters will be inducting the band. The other inductees are Heart, Albert King, Randy Newman, Public Enemy, and Donna Summer. Slated to appear at the induction are John Mayer and Gary Clark Jr., who will perform for King, with Mayer giving the induction speech; Don Henley, who will induct Newman; and Christina Aguilera and Jennifer Hudson, who will perform in honor of Summer. Although not officially announced yet, Heart revealed via their Facebook page last week that Chris Cornell of Soundgarden will be doing the honors for them. So what do you think about the Foo Fighters being chosen to induct Rush into the Rock Hall? Take the poll and let us know. Reader (and author) Phil Simon has also created a Facebook group and associated event for the induction for those who plan to attend.
Related Posts:
[Rock and Roll Hall of Fame induction ceremony fan pre-sale today]
[Rock and Roll Hall of Fame induction ceremony fan pre-sale and ticket price details]
[Foo Fighters to induct Rush into the Rock and Roll Hall of Fame; induction ceremony pre-sale details released]
[Rock and Roll Hall of Fame induction ceremony ticket sale and pre-sale information released]
[Rock and Roll Hall of Fame inductee announcement open thread]
[Rock and Roll Hall of Fame to announce 2013 inductees in a press conference next Tuesday, December 11th]
[Alex Lifeson talks Rock Hall, friendship and Rush's longevity in new Cleveland Plain Dealer interview]
[Cleveland Plain Dealer profiles Rush superfan Peter Chakerian in wake of Rush's Rock Hall nomination]
[Geddy Lee on Rush's Rock Hall nomination in new interview]
[Alex Lifeson on Rush's Rock Hall nomination in new interview]
[Rush Rock and Roll Hall of Fame nomination news updates]
[It's official! Rush FINALLY nominated for induction into the Rock and Roll Hall of Fame!!]
[Rush finally nominated for induction into the Rock and Roll Hall of Fame!?]