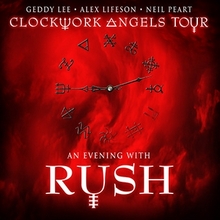 The 2nd leg of Rush's 2012 Clockwork Angels tour is beginning to wind down. This past week Rush stayed 2 steps ahead of the Frankenstorm and made their way west to Buffalo and Cleveland, then turned south to Charlotte and Atlanta. They continue to alternate their Night A and Night B setlists from show to show, but made one small adjustment to the Night A set for last Friday's Buffalo show, swapping out one song (1st set, 5th song) with a track that they had not yet played at all this tour. They made this same change for the Night B setlist last night in Atlanta too. Otherwise they've been playing the standard A and B sets that they've been playing since St. Louis. Tomorrow the band will close out the 2nd leg of the 2012 tour in Tampa before taking another well-deserved 10-day break. In the run-up to the show, Tampa Bay Online caught up with Alex Lifeson for an interview yesterday. Alex talks about a number of subjects including Rush's current tour setlist and why the band chose the songs they did. You can read the entire interview at this location (*SETLIST SPOILERS*). After their break they'll head out west for a series of 10 dates ending with a December 2nd show in Houston to put the final stamp on the 2012 tour. The latest 2013 tour rumors have the band adding another 30 or so date stretch of North American dates in July-September of next year, with a possible South American leg thrown in at some point, likely in the Fall. As of right now the only official 2013 dates are their 10-show stretch of European dates that will run from late May into early June. There should be some kind of official 2013 tour announcement in the near future - hopefully before the Holidays. Atlantic Canada Rocks is hoping to lure Rush to Atlantic Canada for next year's tour through a social media campaign called Rush The Hill that they launched last week. Rush hasn't played a show in Atlantic Canada since 1987. For more information on the Rush The Hill campaign, visit their website or follow them on Facebook and Twitter. The Rush Backstage Club has made available online several Clockwork Angels-themed items that up until now had only been for sale on tour. You can check out what's available at this link. Scott from Atlanta spotted Rush producer Nick Raskulinecz at the Atlanta show rocking out right in front of the stage in the pit area and tweeted the following pic. For complete tour information along with an interactive tour map be sure to check out the tour section.


Earlier this week we finally got some hard evidence that the merchandise included as part of the Clockwork Angels tour VIP ticket packages has starting shipping. VIP ticket packages for the North American leg of Rush's current Clockwork Angels tour were sold through VIP Nation rather than Live Nation as they were on the Time Machine tour. The ticket packages once again cost in the $300 range and included a variety of Rush tour merchandise and a VIP ticket guaranteed to be in the first 15 rows. The big difference this go-around was that ticketbuyers were not made aware of the exact location of their seat until the day of the show, with the best seats going to those who bought their tickets first. Regarding the merchandise portion of the packages, they initially promised that package buyers would receive the swag before the date of the show, but just like on the Time Machine tour there were unexpected delays in putting the packages together. The delays were so bad this time that I've only now finally started receiving reports of fans receiving their merchandise - well over half way into the tour. Readers Andy and thedigitalman received their package merchandise earlier this week and also sent along some photos of the contents of the package which you can check out in this post. The contents include a black Clockwork Angels tour shirt (design on front only), a collectible Clockwork Angels tour poster (numbered, limited), a tour program, a Rush explosion tote bag, and a set of official guitar picks. Also included is a commemorative tour laminate that was given out to fans when they picked up their tickets.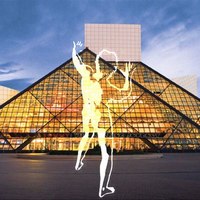 The Wall Street Journal sat down with Geddy Lee and Alex Lifeson backstage at a recent show to talk about Clockwork Angels, the tour, their Rock Hall nomination, and more. You can view the 4-minute interview at this location. For the first time ever the Rock Hall is offering the public a chance to participate in the induction process in a small way by creating an online fan poll that will count as one fan ballot towards the official vote on the ultimate list of inductees. As of this post, Rush still has a very comfortable lead in that poll with about 24.4% of the vote; Deep Purple is next with 17%. Voting ends on December 3rd when the fan ballot along with ballots from 600 or so rock historians, music industry insiders and past inductees will be counted up to determine the 5 or 6 inductees for inclusion in the 2013 class; the final announcement should be made shortly thereafter. If you haven't voted yet, make sure you do.

Rob over at the Rush Vault recently caught up with Clockwork Angels String Ensemble concert master and violinist Joel Derouin for an interview before Rush's October 20th show in Newark. Rob talks with Joel about his background, how the string section came together, the string sections on Clockwork Angels, how the tour is going and more. Here's Joel's description of the string arrangements:
They're different. The violins are playing guitar parts, the cellos are playing bass parts. Sometimes we're matching their (Geddy and Alex's) parts. David is such an incredible writer, that the music we're playing kind of infiltrates their music and their sound. I think it's really enhancing. For a three-piece band, Rush sounds huge. They're like an orchestra to begin with. So when you add us to it, with the natural sound of real strings, it really sparkles.
And here are Joel's comments on Rush:
The guys are incredible. They're the nicest human beings I've ever met. They're very, very generous. Being a part of this tour has been one of the best situations I've ever been in in my career. To be sure, the tour has been a sacrifice, especially for my family, but it's Rush, so what can I tell you?
You can read the entire interview at this location. Rob did a good job of keeping spoilers out of the interview so it's a safe read (except for the caption of the accompanying video). Also be sure to check out Rob's profile of each member of the String Ensemble in this post.
In the lead up to Rush's show in Buffalo last weekend, Buffalo sports radio station WGR 550 spoke with Rush A&R man Andy Curran for an interview. Andy talks about a number of subjects including hockey, Rush's recent surge of popularity, the band's Rock Hall nomination, Rush's tour regimen, the band's longevity and more. You can listen to the 20-minute interview at this location.
The Clockwork Angels album held steady on the Billboard 200 album charts in its 20th week of release, retaining its standing from last week at #163. The latest single from the album - The Wreckers - continues to hold steady in the top 10 on the Mainstream Rock Chart where it currently sits at #6.

Last week ProMark announced the release of their new Neil Peart Clockwork Angels Collector's Edition Stick Six-Pack. From the press release:
... The top selling ProMark Shira Kashi oak drumsticks have been given the golden touch, autographed by drummer Neil Peart and copper-ink branded with six RUSH tour logos. Each brick contains six pairs of sticks and Collector's Edition labels to satisfy any die-hard RUSH fan. Dealers now have a chance to get their hands on these legendary collections, however, only a limited amount will be produced. The offer is valid through December 2012. ...

For more information visit the ProMark website. On a related subject, Neil Peart's 1974 Chrome Slingerland drum kit (aka Chromey) is on display all this weekend at PASIC in Austin, TX. For all the details and complete coverage visit the Facebook event page.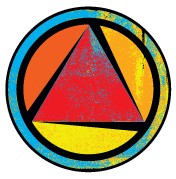 After releasing a series of instrumental singles last year including Hollowbody, Sonar and Disappearance, the Alex Lifeson-produced David Barrett Trio is set to release their first full-length studio album in 2013. The RocketHub-financed album was produced by Alex Lifeson, Rush sound engineer Rich Chycki, and Alan Parsons. The album's CD release party is planned for early 2013 at The Mod Club in Toronto. Be sure to keep an eye on the band's Facebook page and their new website for all the latest updates. Here's the video trailer for the new album.


Just over 3 years ago UK-based digital artist Graham Whieldon launched his website of Rush-inspired fine art digital paintings at macrographs.com. When he first launched the site he had only one completed painting for sale; a print inspired by Rush's epic song The Fountain of Lamneth from their Caress of Steel album. Last year he released a Red Barchetta-inspired print, and just this past week he unveiled Snow Dog - a beautiful print inspired by Rush's By-tor and the Snow Dog:
Snow Dog - standing guardian at the gate between Nether and Overworlds, haloed by the fizzing glow of the ever burning Northlight, eyes reflecting the volcanic fires that herald the approach of her sworn enemy - Prince By-Tor.
Whieldon also released a 2112-inspired print titled 2112 VIII earlier this year:
2112 VIII - the Syrinx has fallen... the wheel comes around once more and the future repeats the past. The gigantic analogues lie toppled and silent, valves dark, ribbons of memory scattered like charred spiderweb.
You can see previews of his work and purchase the prints by visiting the Macrographs website. You can also follow Macrographs on Facebook.
Billy Corgan of the Smashing Pumpkins was a guest on Q with Jian Ghomeshi earlier this week. Corgan brings up Rush a couple of times in the interview to help illustrate some points he was trying to make regarding the music industry. You can listen to the interview online at this location with the Rush portions coming in at the 7:20 to 8:55 mark, and the 13:30 to 16:05 mark (thanks RushFanForever). Corgan interviewed Geddy and Alex Lifeson over the summer for an FMQB Clockwork Angels special and had also been prominently featured in the Rush documentary along with giving a speech at Rush's Hollywood Walk of Fame star unveiling a couple of years back.
James over at the Resist Rush collectors website wanted me to let everyone know that he recently added over 130 7-inch/45s to his shop page. These are rare and collectible releases from around the globe; from Australia to Venezuela.
Reader Alan P let me know about a web application framework based on Node.js that is named after our favorite bass player Geddy Lee. It's called GeddyJS. The copyright on their website even reads copyright 2112.
NPR's Wait Wait... Don't Tell Me! news quiz for Monday, October 29th included a Rush reference. The question: Mitt Romney recently received an unusual celebrity endorsement ... from whom? One of the answers is given as Geddy Lee, in 2112 (incorrect obviously). Thanks to David C for the heads up.
A couple of weeks ago I posted the first installment of Peter Brocklehurst's The Legends of Brocklehurst blog. Over the last 2 weeks Peter has updated the blog with Chapters 2 and 3 of his Neil Peart diary which you can check out here. Peter is a roadie, driver, small-time criminal, and - among other things - a friend of Neil Peart. They first met in London back in the early 70s. This time of Neil's life is chronicled in his book Traveling Music and Peter is mentioned (although not by name). They remained friends and Peter ended up being Neil's driver and personal assistant during the European leg of the Hold Your Fire tour.
Back on May 9th, 1993 The Harvard Lampoon inducted Rush as Musicians of the Millennium in a ceremony at Harvard Square in Cambridge, MA. The event was covered by the CBC in this news story that has been available on YouTube for several years. The news video only contained a few highlights from the ceremony and some short interview segments with the band while the entire ceremony was 20-25 minutes long. Rush fans Kacy Ray and Fric Simpson from Miami Springs drove thirty hours and spent $230 to see the brief ceremony and caught the entire ceremony on a camcorder. Ray just recently dug up the video and made it available on YouTube here (thanks skin2112).
That's all for this week. I hope everyone had a happy Halloween. Our thoughts and prayers go out to all those affected by Hurricane Sandy. Have a great weekend everybody!