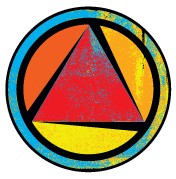 After releasing a series of instrumental singles last year including Hollowbody, Sonar and Disappearance, the Alex Lifeson-produced David Barrett Trio is set to release their first full-length studio album in 2013. Here are the details:
Following in the tradition of Les Paul and a host of multi-platinum selling instrumental artists (Chet Atkins, Jeff Beck, Mike Oldfield, Pat Metheny, Brian Setzer, Steve Vai, Joe Satriani, Eric Johnson, among others), David Barrett Trio is proud to introduce to you their first full length musical offering.

The album is produced by Alex Lifeson (Rush), Rich Chycki (Rush, Dream Theater), and Alan Parsons (Pink Floyd, Beatles), and features Toronto musicians David Barrett (guitars), Jason Farrar (bass) and Alexander Sascha Tukatsch (drums).

Belmonte, the sole vocal composition features Paul Reid on vocals and Juno award winning keyboardist Doug Romanow. The song was produced by Alan Parsons in May, 2012 at Noble Street Studios in Toronto.

Financing for the production was done solely with the help of crowdfunding via RocketHub, and the graciousness of our producers, engineer and art house.

2012 was a stellar year for the trio in Toronto, which included a monthly residency at The Orbit Room, headline shows at The Mod Club, as well as opening for the legendary Canadian prog band Saga for their cd release at The Sound Academy to an audience of 2500 enthusiastic music fans. Teaming up with Hot House Creative helped to focus the group's strong visual component and internet presence.

D'Addario Canada and Pigtronix Futuristic Analog Technology, as well as Mack Amps, have embraced David Barrett and the trio and are looking forward to launching marketing campaigns in 2013 which will include performance workshops, guitar effects clinics, and a signature model amplifier. Google Canada will be featuring the trio at a live performance in their new Toronto Headquarters in 2013, and their cd release party is planned for early 2013 at The Mod Club in Toronto.

With a professional support crew including veteran engineer Mark Prinsloo and lighting director Peter Genrick, David Barrett Trio delivers a fantastic sounding and visually exciting show. When the band hits the stage dressed in their stylish suits and hit the opening chords of their dramatic hour long sets, crowds are drawn in to their musicianship, artistry and onstage charisma.
Be sure to keep an eye on the band's Facebook page and their new website for all the latest updates. Here's the video trailer for the new album :