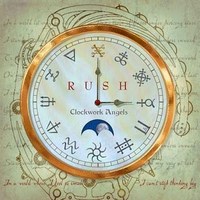 According to a tweet from Rush sound engineer Rich Chycki from earlier today, Rush has wrapped up their 2-month stint of recording at Revolution Studio in Toronto for their upcoming Clockwork Angels album.
2 months at Revolution Studio in Toronto. Thanks for the hospitality guys! #wrapped
Although he doesn't explicitly mention Rush in this tweet, it's apparent from other recent tweets and interviews that the Rush recording is what's being referred to here. The fact that the recording is finished has also been corroborated by other anonymous sources close to the band. Rush have mixing booked for after the New Year and should be on track for a Spring release. Guitar World readers recently voted Clockwork Angels as the most anticipated album of 2012.
Related Posts:
[Alex Lifeson talks Clockwork Angels in new Guitar World interview]
[Guitar World readers vote Rush's Clockwork Angels as the most anticipated album of 2012]
[New Billboard interview with Geddy Lee]
[Alex Lifeson Planet Rock interview now online]
[Rush Clockwork Angels feature in latest issue of Rolling Stone]
[Clockwork Angels update: writing completed, recording underway]
[Alex Lifeson Humble and Fred podcast interview now online]
[Geddy Lee talks Clockwork Angels, 2012 tour in new Rolling Stone interview]
[Rush sound engineer Rich Chycki on Clockwork Angels recording, Sector box sets]
[Rush producer Nick Raskulinecz: Clockwork Angels in pre-production; start recording mid-October]
[Rush signs with Roadrunner Records]