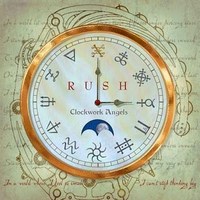 Rush producer Nick Raskulinecz was recently interviewed for UltimateGuitar.com and gave a brief update regarding how work on Rush's upcoming Clockwork Angels album is progressing:
It is coming along fantastic, we have recorded two songs already and we released them last year and then the band went on tour. But we are currently in preproduction right now so that we can finish the rest of the record which we will start recording again in mid October.
You can read the entire interview at this link. The band will release the album on their new label Roadrunner Records sometime in the first of half of 2012 with a supporting tour to follow. Thanks to Gilbertk for the heads up.
Related Posts:
[Rush signs with Roadrunner Records]
[Excerpts from Classic Rock's Prog magazine Rush feature]
[Alex Lifeson interview from the Toledo Free Press]
[New Geddy Lee radio interview at the UK's 106.1 Rock Radio]
[Short Rush Clockwork Angels feature in March issue of Mojo]
[New Alex Lifeson interview in Guitarist magazine]
[Rush's Caravan makes Amazon's 100 Bestselling Songs of 2010]
[Alex Lifeson interview with Chile's Radio Futuro]
[New interviews with Geddy and Alex from the Brazilian press]
[New Geddy Lee interview with Brazil's TV UOL]