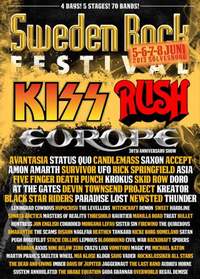 Rush finished off the European leg of the Clockwork Angels tour this past Monday with a show in Helsinki, Finland. Two days before that they played their first European festival show in 34 years when they headlined the Sweden Rock Festival Saturday night. The band had to shorten their normal 3-hour marathon show down to a couple of hours to fit in their festival timeslot, leaving out the intermission, drum solo and cutting 7 songs out of their regular, 25-song set. Rush's tourmates from back in the early days of the band, KISS, headlined the festival on Thursday night. KISS frontman Paul Stanley ran into Geddy and Alex at the airport while they were coming in and KISS was leaving. He took this photo and posted it to the KISS Facebook page with this caption:
"When we were on the tarmac getting ready to take off from headlining our night at Sweden Rock Festival another private jet landed and I had to get off to greet and spend a few minutes catching up with the next night's headliners my long lost friends Alex and Geddy. Time flies and thankfully we're all still having fun!" - Paul
Billboard has reported the attendance and sales figures for the UK dates in London and Manchester, although no 2013 US dates have been reported yet. Check the tour section for all the details. The band is now back in North America and taking a short break before the summer leg of the tour which appropriately will kick off next Friday, June 21st on the first day of summer in Hershey, PA. The first part of the summer leg will see the band playing a dozen shows around the eastern US and Canada. They'll then take another break before finishing off the 2013 Clockwork Angels tour with 6 shows out west. There's currently a charity auction running on eBay for 2 front tow tickets along with a meet and greet for the Hershey show. The auction runs through this weekend and all proceeds from the auction will benefit the Friends of Mariah fund. Mariah is a beloved extended member of the Rush family. If you aren't interested in the auction but still wish to contribute, you can do so at mariahgretchen.com.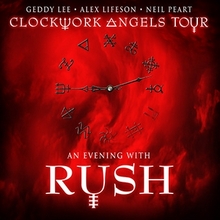 Speaking of the Clockwork Angels tour, this past November Rush filmed both the Phoenix and Dallas shows on the 2012 tour for a planned concert film release. The film was produced by Fadoo Productions, where Geddy Lee's brother Allan Weinrib is the Head of Production. The film is now apparently finished and this past weekend Fadoo Productions mistakenly posted a 2-minute trailer for the film to Vimeo. The video was supposed to be password-protected but wasn't, and therefore quickly went viral and was re-posted to YouTube and other sites before being taken down. The CEO of Fadoo Productions happens to be Bob McCown - who is best known for hosting Prime Time Sports on Toronto's The Fan 590. On his radio show this past Wednesday McCown spoke at length about the trailer and the film, explaining how it was mistakenly posted to Vimeo and also revealing a few other details. He confirmed that the film has been finished and that it will likely premiere on HBO sometime this fall, but should eventually be shown on other networks too (VH1 Classic?). It wasn't mentioned, but I would assume that the DVD/Blu-ray release should follow shortly after the premiere, along with a possible theatrical release. The fact that the film will premiere on HBO also tends to suggest that we might see portions of the Rock Hall induction ceremony (which was produced by HBO) as bonus content on the DVD/Blu-ray release (just speculation on my part). You can listen to the podcast where McCown talks about the DVD at this location (get the mp3 file here). The discussion begins about 5 minutes into the 4PM hour of Wednesday's (June 12th) show. The trailer is still floating around the internet and occasionally reappears on YouTube, where there's currently this version still in place.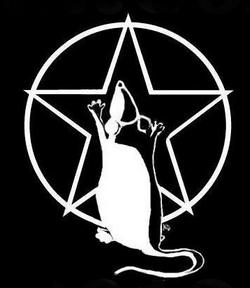 This year's Rush RatCon Rush fan convention/gathering will take place on Saturday, June 22nd at the infamous Club Xanadu in lovely Severna Park, Maryland. The fun begins with a tailgating party before the Rush concert at the Giant Center in Hershey, PA next Friday, June 21st (note: concert tickets are not part of RatCon's admission price). Then the festivities shift to Club Xanadu on Saturday. Events will include Rush tribute band Blame Canada and featured guest speakers Gerry Hilera (of the Clockwork Angels String Ensemble) and Donna Halper. There will also be a bunch of great food, games, music, prizes, company, etc. For all the details and to register, visit the RatCon Facebook event page and/or the official RatCon website at RushRat.com. Registration ends tomorrow, so book your slot today!
MusicRadar.com posted the 4th and final installment of Chad Smith's multi-part In Conversation podcast interview with Alex Lifeson last week. You can check out part 4 of the interview and read the transcript at this location. The first 3 portions of the interview were posted over the last few weeks, and you can listen to part 1 here, part 2 here and part 3 at this location. The interview took place a few days before the band's Rock and Roll Hall of Fame induction over a leisurely dinner at the Sunset Marquis in West Hollywood, California. MusicRadar.com has posted a photo gallery from the interview along with selected excerpts from the transcripts to their website at this location. You can get the 4-part podcast on iTunes here, or listen to the interview on SoundCloud.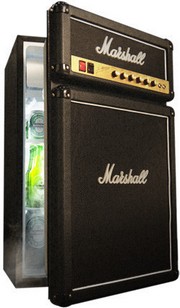 Speaking of Alex Lifeson, Marshall Fridge is running a contest where you could win an autographed Alex Lifeson Gibson Les Paul Axcess guitar. You can enter the contest by purchasing a Marshall Fridge between now and August 4th, or by mailing in an entry form as outlined in the rules. The Marshall Fridge is a refrigerator that looks like a classic Marshall amplifier. From the website:
From the main stage to the man cave, the Marshall Fridge was born to rock. Featuring authentic Marshall Amp parts including logos, fret cloth, and a brass-finished faceplate, the ultimate combination of rock and refrigeration is finally here.
For all the details and to enter the contest visit marshallfridge.com/contest/.
Reader beekay20 reports that on Wednesday's edition of Howard Stern's Sirius XM radio show, co-hostess Robin Quivers asked Aerosmith's Steven Tyler if he had heard Alex's Rock Hall induction blah-blah-blah speech. Tyler said he hadn't heard it, and that Rush is a great band, but Alex was an asshole for doing that. Harsh criticism considering he didn't even hear the speech. Stern caused quite a stir on one his radio shows last month following HBO's airing of the induction ceremony when he voiced his objections to this year's crop of inductees, including Rush.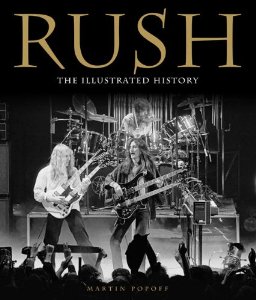 Author and music journalist Martin Popoff's new illustrative history of Rush titled Rush: The Unauthorized Illustrated History was released last month. From the book's description:
... for the first time, Rush is treated to the epic visual celebration they so richly deserve in a beautifully designed and profusely illustrated history following the band's entire career. A chronological overview history written by noted music scribe and Rush authority Martin Popoff spans the band's entire career from 1968 to today. A complete Rush discography chronicles all their albums, from the debut album to 2112, Moving Pictures, and Signals to Grace Under Pressure, Vapor Trails, and more. The authoritative text is complemented by album reviews written by well-known music journalists from around the globe, commentary from fellow musicians, a discography, tour dates, and hundreds of photographs and pieces of memorabilia, including picture sleeves, gig posters, rare vinyl, handbills, ticket stubs, and much more.
Paul Gleason of Caught in the Carousel wrote a great review of the book this past week which you can check out here. To order your copy of Rush: The Unauthorized Illustrated History via Amazon, go to this location. Popoff will be appearing at this year's RushCon to talk about the book and sign copies for fans. And speaking of Rush books, Neil Peart's Taking Center Stage by Joe Bergamini is now also available for Kindle.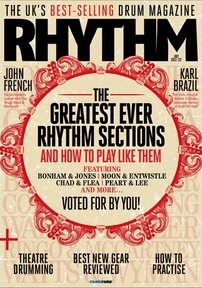 The July issue of the UK's Rhythm magazine hit newsstands this past week and features the 25 greatest ever rhythm sections as voted by Rhythm magazine readers. Topping the list at #1 is Rush's rhythm section of Neil Peart and Geddy Lee. You can check out what they have to say about the pair in this screenshot from the issue.
The Winston-Salem Camel City Dispatch posted part 1 of Dr. Jon Epstein's essay on Rush earlier this week titled Stick it Out: Reflections on Rush and Their 40 Year Journey to The Rock and Roll Hall of Fame. The essay was inspired by Rush's recent Rock Hall induction and does a great job of exploring the band's early history in relation to the author's personal experiences growing up as a Rush fan in Cleveland, OH and later in Winston-Salem, NC. Thanks to Eric at Power Windows for the heads up.
Rock photographer Philip Kamin just launched his new website at PhilipKamin.com and included on the site is a great photo gallery of '80s-era Rush. You can check it out at philipkamin.com/rush (thanks Taurus Pedal Boy). There's also a quote from Alex Lifeson on the site's homepage where Alex is referencing one image:
What I like most about this photo is how Philip caught the loose symmetry of both guitars and the chrome stand holding the acoustic guitar. There is also the symmetry of the fingers on both hands and how the light on them plays against the green stage lighting. He also seems to have caught the moment when I looked over at my tech and telepathically asked, 'Am I in tune or what?' A common question of the times! -Alex Lifeson
There's also a quote from Kim Mitchell which references a photo of Kim and Geddy:
This was one of those moments backstage where I felt so thankful that Rush let us come out there with them... Ged (and the rest of Rush) showed us how to conduct ourselves on the road... how to play hard every night...who to listen to... who not to listen to... and I think in some small way we influenced them too. This photo is musician hetero man love at its finest, and Philip was right there with the eye and camera to capture it, as always. -Kim Mitchell

The 3rd annual Lonny's Smile benefit show and auction will be taking place in Toronto at the Horseshoe Tavern this coming Thursday, June 20th. Lonny's Smile is a fundraising event to help send sick kids with congenital heart disease to summer camp, and one of the hot auction items this year is a Geddy Lee signature bass guitar. Here are the details from Geddy's tech:
This is a brand new Geddy Lee signature bass. You could walk into a music store and buy one for about $1000.00. However, it does have a used set of (Geddy played) Rotosound strings on it. The pick guard is an original piece of art by friend James Hogg, who does all of Geddy's pick guards. The images are drawn in AutoCad, then laser engraved and finally hand filled with paint so each one is unique and there are no duplicates. Hogg also signs and dates the back. The bass has been set up by me to the same specifications as all of Geddy's basses. The original plain white pick guard is included so the bass can be taken out and played and the engraved and signed one put away. Geddy will sign and personalize the pick guard for the winner after the auction.
The event is a silent auction held in Toronto, and bidders do have to be at the auction in person to bid and win. Tickets are for sale through Sick Kids hospital in Toronto at this location. Proceeds will benefit Camp Oki, a free weeklong camp for children from Quebec and Ontario who suffer from heart defects and require implanted pacemakers or defibrillators (ICDs).
A new book on heavy metal was released last month titled Louder Than Hell: The Definitive Oral History of Metal. According to this Houston Press review of the book, Rush is mentioned but not in regards to their music:
... We also learn that legendary groupie "Sweet Connie" Hamzy (immortalized in Grand Funk Railroad's "We're an American Band") has successfully sucked the d**ks of two members of Rush, and still holds out hope to pleasure Neil Peart for the trifecta. ...
Connie Hamzy was also featured in a VH1 documentary special on rock groupies back in 2010 called Let's Spend the Night Together. While promoting the documentary she made an appearance on Howard Stern's radio show and also made mention of having done the members of Rush except for Neil. Watch out Carrie! :)
Mille Petrozza of German thrash metal band Kreator was interviewed at the Sweden Rock Festival and expressed how excited he was to be playing at the same festival as Rush. You can check out the video of the interview here and he mentions Rush at about the 5:25 mark. Thanks to BloodofTheZodiac for the heads up.

Reader Scott G's wife spotted a red bus numbered 2112 while visiting Barcelona, Spain. No word on whether any priests were on board. You can check out the photo here.
Reader Andy S noticed this article in the UK's Guardian newspaper on black holes in the Andromeda galaxy. It mentions Rush and Cygnus-X1 (naturally):
... It took astronomers decades to convince themselves that black holes existed in nature. Convincing proof came in the 1970s when Nasa launched the Uhuru X-ray satellite and discovered Cygnus X-1, the first black hole candidate. It made such headlines at the time that prog-rockers Rush (naturally) wrote a two-part epic song spanning two albums (again naturally) about it. ...
Here's the latest YouTube posting of the Rush Clockwork Angels concert film trailer. It likely won't be up for very much longer, so watch it while you can!
That's all for this week. Have a great weekend everybody! A big Happy Father's Day to all the Rush dads out there.