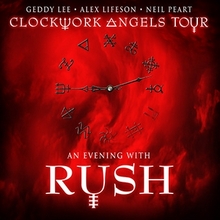 Early Tuesday morning Rush announced via the Rush.com newsletter 13 more dates for the Summer leg of the 2013 North American Clockwork Angels tour. Late last week they had announced shows in Hamilton and Halifax on July 6th and 12th respectively, making a total of 15 for the Summer leg so far. VIP pre-sales for all of these shows except Milwaukee (not a Live Nation event) kicked off Tuesday at Noon, along with Music Today Fan pre-sales for all 15 dates. As of this post VIP ticket packages remain for all of the dates except Hamilton and Halifax. Music Today Fan pre-sales, AMEX Front of the Line pre-sales for the Canadian shows, CITI pre-sales for most of the US dates, and Live Nation pre-sales for the Canadian shows ran over the last few days and ended yesterday. Live Nation pre-sales for most of the US dates are running today until 5PM local venue time using a password of dazzle. There are also a few radio-station sponsored pre-sales running; there's a Chicago pre-sale sponsored by WLUP that is using a password of LOOPRUSH; a WTPA 92.1 pre-sale for Hershey using the password RADIO; and 103.5 The Fox is running a Denver pre-sale with the password ANGELS (thanks jfred). If you know of any other pre-sales going on and/or the passwords, please let us know. General ticket sales for the Canadian dates along with Milwaukee Summerfest kicked off this morning at 10AM (Halifax is tomorrow at 10AM) and all the other US general ticket sales begin on Monday morning at 10AM. You can find all the times and relative links for the pre-sales and general ticket sales in the tour section. For questions regarding how all the various pre-sales work, be sure to read my guide to ticket sales and pre-sales.

In Rush's announcement of the Spring dates last month they listed most of the cities to be included on the Summer leg, one of which was Boston. But no Boston date was included in the tour itinerary released on Tuesday. For weeks I'd been hearing that there would be a Boston date on July 13th but my guess is that a scheduling conflict forced them to remove this date at the last minute. Indeed, several New England readers forwarded me a Live Nation email newsletter they had received which mistakenly showed an advertisement of a Boston show at the Comcast Center on 7/13. Since the 7/12 Halifax date is now finalized, there definitely won't be a 7/13 date in Boston (Rush does not do back-to-back shows) although it's possible they are still working to reschedule it. Several people have also noticed the large gap of dates between the 7/6 Hamilton and 7/12 Halifax shows. Boston could potentially fit in there somewhere, but from all the rumors I've been hearing over the last week, the 7/8 and 7/10 dates will be filled by 2 more Canadian dates in London, Ottawa and/or Quebec City. The Quebec City rumor is based on speculation included in this report by the Quebec Journal from earlier in the week saying that Rush may play at the Quebec City Summer Festival. The Festival runs through July 14th so I guess it's possible they could play there on 7/14 after the Halifax show too. Maybe they'd even break out Bastille Day in celebration! :) I'm guessing that these possible additional dates will be announced soon - probably within the next couple of weeks. Unfortunately I haven't heard of any possible additions to the Western leg of the Summer tour, which is unusually light as it includes only 6 shows. More information as I learn it.

The nominees for the 2013 Juno Awards were announced Tuesday morning and Rush has been nominated for Group of the Year and Clockwork Angels has been nominated in the Rock Album of the Year category. The 2013 Juno Awards will take place at Regina's Brandt Centre and air live on Sunday, April 21st on CTV. Warner Music Canada in conjunction with The Canadian Academy of Recording Arts and Sciences (CARAS) will be releasing a Juno Awards 2013 Nominee Compilation album on March 19, 2013, and included on the CD is Rush's Headlong Flight. All proceeds from sales of the CD will go directly to Canadian music education charity MusiCounts. You can check out all the details along with the complete tracklisting here.


A week from today on March 1st, a special Clockwork Angels: Watchmaker's Edition of the audiobook for Clockwork Angels: The Novel will be released. The special package is designed by Hugh Syme and contains the unabridged audiobook along with a WORKING clocktower. Author Kevin J. Anderson received his author's copy earlier this week and posted a detailed description along with photos over at his blog:
... The seven CDs of the novel are specially packaged, and include a special booklet created by Hugh Syme and me, a Rush/KJA/Clockwork Angels timeline, a mini poster ("I can't stop thinking big"), and a full-color clocktower to hold it all. Neil just wrote today to say "It really is a nice piece of work. Prettier than I could have hoped, from every side, and inside, too. Fine materials and finishes. The individual CD jackets are lovely, and the Timeline is a clever touch. I am proud of this piece of work. (And it does keep good time!)" ...
The special Clockwork Angels: Watchmaker's Edition releases next Friday and is now available for pre-order through Amazon at this location.
Speaking of books and Neil Peart, earlier this week Neil updated the Bubba's Book Club section of his website where he reviews and recommends books that he's been reading. It's been over a year since Neil's last update back in September of 2011 so he's making up for lost time by reviewing a whopping 21 titles! You can check them out along with all of Neil's previous Bubba's Book Club installments at this location.
According to Ultimate Classic Rock, the next single from Rush's Clockwork Angels album is The Anarchist. In celebration of the release, they posted an 8/10 review of the song Wednesday at this location:
... This one's dominated by Alex Lifeson. He has a knack for crunchy barre chord riffs that descend chromatically, swinging for your eardrums like a metallic jackhammer. He also has a flair for explosive dungeons-and-dragons, sword-wielding arpeggios bathed in flange. They're all here; 'The Anarchist' is a sonic flip book of Lifeson's many guitar specialties. ... There are a few intriguing, unexpected touches: Neil Peart's textural post-chorus tom-tom dance, and the eerie, Middle Eastern strings that swoop in like vultures during the bridge. But 'The Anarchist' is - first and foremost - an affirmation of Rush's geekiest, greatest musical trademarks.
The folks at RushCon announced the dates for this year's convention late last week following the announcement of the Hamilton and Halifax Rush dates. This year's RushCon will take place the weekend of July 5-7th in Toronto and center around a round-trip bus caravan to Rush's Saturday, July 6th appearance at the Copps Coliseum in Hamilton. For all the details just go to RushCon.org, and be sure to follow RushCon on Facebook and Twitter to stay up to date on all the latest RushCon news.
The CBC ran a contest last week in celebration of Valentine's Day where folks could submit a romantic mixed tape story. Reader Cathy C ended up winning the contest with her story about a romantic Rush mixed tape her husband had made for her when they first started dating back in 2000:
... I associated RUSH with Geddy Lee's scratchy nails on chalk board voice ... In an effort to convince me otherwise, my boyfriend created a mixed tape for me of RUSH songs that I'd never heard before. These included Open Secrets (Hold Your Fire), Alien Shore (Counterparts), Ghost of a Chance (Roll the Bones), Grand Designs (Power Windows), Entre Nous (Permanent Waves) and my favorite, Resist (Test for Echo). ... It is one of the most romantic things he's ever done and suffice it to say that I am now indeed a RUSH fan and in awe of Neal Pearts lyrical abilities. I've been to many concerts with my now husband and RUSH holds a particular place in my heart that very few women understand. ...
The article also includes a scan of the handwritten note mentioned. You can check it out along with the full story on the CBC website here.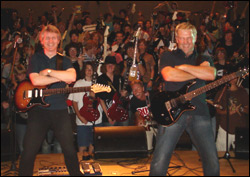 Canadian guitarist Rik Emmett of Triumph included a reference to Rush in his latest newsletter (thanks presto28):
Hopeful Signs for the Future; in my music biz class yesterday, in the Powerpoint presentation, I played a Rush video of 'Free Will'. The class was totally into it. They groaned in complaint when I stopped it at the solos. One of my fave Neil Peart lyrics - I quote it all the time. [If you choose not to decide, you still have made a choice. The unit is on Entrepreneurial Thinking.]
Alex Lifeson gets a mention in this new Gibson.com article from earlier this week title Everything You Need to Know About the ES-335:
... the ES-355, in white, has also been played often by Rush's Alex Lifeson. "I got the 355 in 1976, and that became my main guitar probably until '81 or so." Another white 355 has been back in Lifeson's gigging armory in recent years. ...
Brad Birzer of Progarchy.com posted a great article yesterday profiling his favorite Rush album - 1984's Grace Under Pressure:
My favorite Rush album has been, at least going back to April 1984, Grace Under Pressure. I realize that among Rush fans and among prog fans, this might serve as a contentious choice. My praise of GUP is not in any way meant to denigrate any other Rush albums. Frankly, I love them all. Rush has offered us an outrageous wealth of blessings, and I won't even pretend objectivity. I love Rush. I love Grace Under Pressure. ...
Rob Zombie, founder and frontman of metal band White Zombie as well as a writer and director, will be releasing his next film The Lords of Salem on April 19th. Time Out New York included the film in their Spring movie preview and described it as follows (thanks Michael R):
If you've come to admire the directorial career of Rob Zombie (don't laugh, horror haters), then you know his wife, Sheri Moon Zombie, who appears in all of his work. She gives a rich performance in Rob's new one, as a Rush-loving DJ turned coven member.
This shouldn't come as a big surprise as Zombie is a well-known Rush fan. He's often spotted in public wearing a Fly by Night shirt. You may also recall that Zombie's remake of the original Halloween movie included Rush's Tom Sawyer on the soundtrack, and his 2010 album Hellbilly Deluxe 2 contains a track titled Werewolf, Baby which contains an obvious nod to Rush's La Villa Strangiato towards the beginning of the song.

Back in December TMZ.com ran a story on how boy band sensation Harry Styles of One Direction was spotted in West Hollywood getting a new tattoo with his then girlfriend Taylor Swift. In the photo accompanying the article he's proudly sporting a Rush Presto t-shirt. On Wednesday One Direction released a new video for their cover of Blondie's One Way or Another and Styles is once again clearly seen sporting the Presto t-shirt at about the 28-second mark. You can check out the video on YouTube at this location (thanks superscience).
For all the Rush fans on Facebook, I wanted to take a moment to spotlight a relatively new Rush Facebook fan page which regularly posts a bunch of old and rare photographs of Rush. There are some real gems over there and I highly suggest checking it out.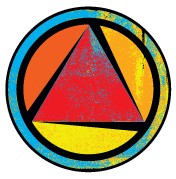 After releasing a series of instrumental singles back in 2011 including Hollowbody, Sonar and Disappearance, the Alex Lifeson-produced David Barrett Trio is set to release their first full-length studio album next Tuesday, February 26th. The self-titled album is produced by Alex Lifeson, Rich Chycki, and Alan Parsons, and features Toronto musicians David Barrett (guitars), Jason Farrar (bass) and Alexander Sascha Tukatsch (drums). Financing for the production was done solely with the help of crowdfunding via RocketHub, and the graciousness of the band's producers, engineer and art house. In celebration of the album's release, the band will host a CD listening party this coming Tuesday at Alex Lifeson's Toronto nightclub The Orbit Room at 8PM (doors open at 7PM). They'll then be holding a CD release party at The Mod Club in Toronto on Thursday, April 18th where they'll be performing the entire album live. The album is already available on iTunes at this location and the physical CD can now also be ordered via the band's website. The album liner notes are available for pdf download at this link. You can check out a video for the album's opening track Dive below or at this location. There's also this in-studio footage with Alex Lifeson where Alex conducts a pre-production session with the band as they develop the ending for Great Eastern Sun, the last track on the album. Be sure to keep an eye on the band's Facebook page and website for all the latest updates.
That's all for this week. Hopefully we'll get a few more tour date announcements next week. Have a great weekend and good luck buying your Rush tickets!