UPDATE - 9/1@9:30AM: Rolling Stone posted the first chapter of Clockwork Angels: The Novel yesterday to their website. It's also available on Amazon.com when you go to preview the book, and the pdf sampler containing the first 3 chapters is here.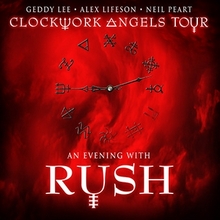 Rush's long-anticipated Clockwork Angels tour finally kicks off one week from today at the Verizon Wireless Arena in Manchester, NH. There's still very little known about the set list or stage show at this point, but Alex Lifeson did touch on the subject a little in a recent interview with Brazilian metal magazine Roadie Crew. Here's a loose translation from the original Portuguese:
The set list always changes when we start rehearsing. So I do not know, honestly, if we will play the whole new album live. Certainly, however, we will play several songs from it. It is important for us to create a good mixture of all our stuff. We can not play for five hours, it's not possible to do something like that. So, we have to be careful and precise. For now, I can say that we're working on some songs we had not played for many years. Furthermore, we will be using the string orchestra to present some special things as well. It will be a different and very interesting tour.
There's also this photo of Neil Peart drum tech Lorne Wheaton that recently surfaced online from tour rehearsals with what seems to be 2 members of the string section in the background (thanks TMMB). Note that Ticketmaster has started releasing seats for several of the shows and that VIP tickets still remain for many (but not opening night). According to a post on the official Rush Twitter feed earlier this week, VIP ticket sales will close 10 days prior to each show date. In my last poll I asked everyone how Clockwork Angels stacks up against other Rush albums. The results are in and 21% of you think it's their best since Moving Pictures, 13% say it's their best since Counterparts, and 8% think it's their best ever. You can check out the complete results here. For comparison, I asked this same question when Snakes & Arrows came out, and for that album the results were swapped - with 13% saying it was their best since Moving Pictures and 21% saying it was their best since Counterparts. And only about 4% said Snakes & Arrows was their best ever. So the consensus seems to be that Clockwork Angels is a stronger album than Snakes & Arrows. The album is currently sitting at #121 on the Billboard 200 charts, down from #107 last week. With the tour approaching, for my next poll I thought I'd ask everyone what Clockwork Angels song (not yet played - so no Caravan/BU2B) they are most looking forward to hearing on the Clockwork Angels tour. Take the poll and let us know.
UK newspaper the Sheffield Star published an interview with Geddy Lee yesterday where they spoke with him about the Clockwork Angels album among other subjects. Here's what Geddy had to say about Rush fans:
... "I don't think there is a typical Rush fan because the diversity within the Rush community is striking, at least from the stage looking out. "I see young guys who look too hip to be Rush fans standing beside a guy who looks my age and has come with his kid and handed Rush down like a father teaches his kid to throw a baseball. "There's always going to be the muso fan; players who come to see us because of our chops and that's how we started. We are musos and are always into that thing that makes you want to play better, faster, with more confidence. "Some nights you feel you can play anything and that's part of the addiction of being a musician. You're looking for the perfect evening where the three of you are in that sweet spot all night long; it does happen but not as often as you would want. On the nights where you feel stiff, you're the same player, but some nights are more magic than others. I love it. "We've had a long run and feel really fortunate about that. We've come all this way, we want to get our money's worth by playing all these songs, just like the fans."
You can read the entire interview at this location.
Kevin J. Anderson's Clockwork Angels: The Novel will be officially released over this coming weekend but several fans are already receiving their special Gold and Silver editions. The official world premiere book launch of the novel took place last Thursday evening at the Richmond and John Chapters (142 John Street) book store in Toronto. Anderson was in town for a guest appearance at this past weekend's Fan Expo but the Chapters event was open to the general public and was the first time the novel was made available for sale. Anderson gave a speech, answered questions, and autographed books for fans. He posted a detailed report of the weekend's events to his blog earlier this week, including several great photos. Here's what he had to say:
I arrived in Toronto Thursday afternoon for this weekend's exclusive pre-release of CLOCKWORK ANGELS: The Novel. I was picked up at the airport with a warm welcome from Erin and Sarah from ECW Press, who took me immediately over to the ECW offices where I signed copies of the book for special accounts and did an interview for Quill & Quire (you can read the interview here.) That night, at the flagship Chapters store I gave a talk and did the first-ever signing and release for the novel to a nice crowd. Afterward, I went out with my friend Mark Lefebvre from Kobo for some fine craft beer in Toronto (Mark had done thorough investigation beforehand). Next morning I did some writing, another interview, then took a tour of the Kobo offices before heading off to the FanExpo in the Toronto Convention Center. In the afternoon I met up with my friend Jonathan Flamm and ECW at the FanExpo, where we got our badges, signed some books at ECW, walked the show floor. For my formal autographing session I had a lot of fans who brought Star Wars books, X-Files books, Dune books, and especially Clockwork Angels. I had 15 copies of Resurrection, Inc, and sold all of them (I should have brought more!) So, it was a long and busy day, time to relax-with a fine celebratory dinner. The entire staff of ECW joined Neil Peart and me at a fine restaurant to toast the release of what is surely the best steampunk fantasy adventure novelization of a rock album ever! ...
There was also some coverage of the event at the T-MAK World website, along with some photos:
... At the Chapters bookstore on John Street, Anderson and ECW Press hosted a book signing which also included a little intro about the book as well as a reading by Anderson. There were Rush fans in attendance and the ones we talked to said they were very eager to read the book which is based on the story of the latest album by the Canadian rock band released earlier this year. We spoke to Anderson briefly and he let us know that he is a huge Rush fan and as such the book is littered with quotes from Rush lyrics! I predict it won't be long before Rush fans start posting online all the quotes they find....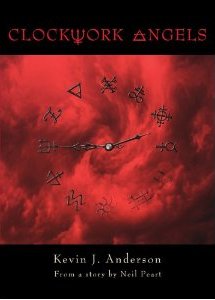 Eric at Power Windows posted his review of the novel earlier this week, giving it an 8 out of 10:
... The novel itself is brief, clocking in at only 290 pages which includes all of Hugh Syme's original album artwork and more (one treat is a new illustration of a city wall which reads "The Watchmaker, Est. MMCXII" [I'll give you a moment while you remember your Roman numerals...]). While the novel does a fine job expanding on the album, the fast pacing of the story itself seems to have left little room for the author to build upon the relationships of the characters. This likely may have been intentional on the author's part, but this Rush fan would have liked something even more epic!
Anderson is running a social media promotion where if you change your Twitter or Facebook avatar to the cover of Clockwork Angels: The Novel from now until at least September 15th, he'll give you a free pdf of his short novel Veiled Alliances, the prequel to his Saga of Seven Suns science fiction epic (Neil Peart's favorite of Anderson's works). For details visit Anderson's blog. You can pre-order the audiobook version of Clockwork Angels (narrated by Neil Peart) at this location, and the hardcover edition here. Anderson will be attending several other Clockwork Angels book signings and fan conventions over the coming weeks. For a complete list check out this post at Anderson's blog.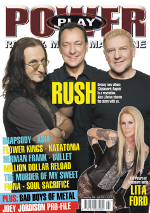 Rush is featured as the cover story in the latest issue (#144) of the UK's Powerplay magazine. John at Cygnus-X1.net transcribed the entire article yesterday and made it available online at this location. Alex Lifeson is interviewed and discusses the Clockwork Angels album among other subjects. When asked whether the band would ever slow down Alex said the following:
Well, we were supposed to slow down a little while ago." he laughs. "I recall sitting with my wife one time and saying 'You know what? I think it's time that we slowed this whole thing down a little' and then it went and accelerated again!" he laughs. "We have this tour that will finish some time next summer, I guess, and I know that we all enjoyed making this record so much that I'm sure I'll get together with Geddy; we live five minutes from each over, always have, and I don't see us taking an extended break at this late stage of the game. Maybe in the winter or early 2014 we'll get together and start throwing some ideas around. We're riding this wave right now and it's hard to say what offers or opportunities might come our way. I don't see any reason why we'd stop right now."
And when asked about whether there was any one defining Rush moment that he could think of from the band's long career, Alex had this to say:
... "there have been many amazing things that happened to this band, but probably the one outstanding moment," he offers, "was after Neil's double tragedy ... The first show on the "Vapour Trails" tour was in Hartford, Connecticut. Ged and I walked over to the drum kit and leaned in, past Neil's hardware, looked at Neil and we smiled at each other and we all shared this moment when we couldn't believe that we were here again after that long, dark journey. It connected us in such a powerful way. We were all teary at that point. That was a pretty momentous moment. I can still picture it to this day."
You can read the entire article/interview here.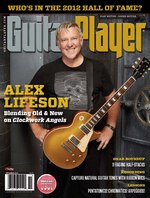 Speaking of Lerxst, the November, 2012 issue of Guitar Player magazine features Alex Lifeson on the cover. The cover tagline reads Alex Lifeson: Blending Old & New on Clockwork Angels. You can check out the cover at this location. The issue will hit newsstands on October 2nd and be mailed to subscribers on September 11th.
According to the Celebrity Net Worth website, Neil Peart is one of the 30 Richest Drummers in the World, coming in at #26 with an estimated net worth of $22 million. Neil has a long way to go if he wants to move into the number 1 slot; topping the list was Ringo Starr with an estimated net worth of $300 million. You can check out the entire list at this location. The figures were obtained using all publicly available information including salaries, real estate holdings, divorces, record sales, royalties and endorsements. The final net worths come from a formula that takes out taxes, manager's fees, agents' fees, and lifestyle.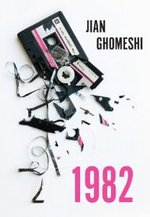 Canadian broadcaster Jian Ghomeshi is releasing his first book next month titled 1982. Ghomeshi is the host of Q with Jian Ghomeshi and has interviewed Rush a number of times on the show. In the lead up to the book's release, Ghomeshi posted a video to his YouTube channel where he asks different celebrities about their memories of being 14 - Ghomeshi's age in 1982. Geddy Lee is one of those interviewed and you can check out what he had to say at this YouTube link. 1982 releases on September 18th in Canada. From the publisher's book description:
... It is a bittersweet, heartfelt book that recalls awkward moments such as Ghomeshi's performance as the "Ivory" in a school production of Michael Jackson and Paul McCartney's Ebony and Ivory; a stakeout where Rush was rehearsing for its world tour; and a memorable day at the Police picnic of 1982. ...
Gomeshi talks about the stakeout mentioned above with Geddy and Alex in the uncut version of their interview from a 2009 appearance on Q.
I'd received a few reports this past week that Rush's Tom Sawyer was used as introductory music for both Senators Rand Paul and Mitch McConnell at the Republican National Convention this past Wednesday. This is notable because 2 years ago the Rand Paul Senate campaign got into a little trouble with Rush's legal team over their use of Rush's music during their campaign appearances. However, in this case the introductory music was actually performed by the G. E. Smith band and not from a recording - so I don't think there are any legal implications (I might be wrong). Rob over at The Rush Vault happened to be at the Convention for work and caught Paul's introduction on video. You can watch/listen to it on YouTube at this link. And here's the official video of Paul's speech from the RNC YouTube channel - including the Tom Sawyer intro.

The folks at RushCon are sponsoring a charity auction to benefit Kitt Crusaders. The item in question is a unique Neil Peart Sabian 10" Splash Cymbal from the 2010 Time Machine Tour. Bidding on the item is currently sitting at $1600 and the auction ends in about an hour. For details or to place your bid visit this link
.
Reader RushFanForever noticed this photo of bass guitar legend Jeff Berlin with Rush that Berlin had posted to his Facebook page back in July. Berlin is one of Geddy Lee's favorite bass players and Neil Peart played drums on Jeff Berlin & Vox Humana's Champion in 1985.
UltimateClassicRock.com recently compiled their list of what they think are the Top 10 Rush Songs of the '70s. You can check it out at this linkc (thanks John at Cygnus-X1.net).

In last week's Friday updates post I had mentioned a minor Rush/2112 reference in the recently-released action movie The Expendables 2. At one point in the film Sylvester Stallone and his crew travel in a cargo plane/gunship with the number XP2112 printed on the side. Reader 427RUSH located an online photo gallery of the XP2112 plane from when the shot they scene for the movie. The plane was a firefighting aircraft Canadair CL-215 and you can check out the photos at this link.

Reader Hemispheres2112 (aka Alec) just had his 17th birthday and had an awesome Rush Clockwork Angels themed cake made to celebrate the occasion. You can check it out here.
CSNPhilly.com columnist Reuben Frank recently posted his list of the Top 10 snubs, mistakes in the Rock and Roll Hall of Fame. Rush made his list of top snubs at #9 (thanks BTH):
Are they prog? Not really. Are they metal? Not really. Rush created that middle ground between prog and metal and has ruled it for almost 40 years, selling more than 100 million units world-wide. Heck, their new record - "Clockwork Angels" - must be the best 20th record ever released by anybody. Dazzling live band, too. Don't believe it? Listen to: "2112."
Next month marks the 35th anniversary of the release of Rush's 5th studio album - A Farewell to Kings. The album was released sometime in September of 1977, but the exact date is lost to history. A Farewell to Kings was Rush's first US Gold-selling album and was eventually also certified Platinum. The album peaked at #33 on the Billboard album charts and produced one of Rush's most successful singles and a classic rock radio staple - Closer to the Heart. A 5.1 surround sound version of the album was included in last year's Sector 2 box set. Here's the video for the epic track Xanadu:
That's all for this week. Have a great Labor Day weekend everybody! Only one week until the tour!!