UPDATE - 4/6@2:50PM: The William Shatner singing Tom Sawyer video from the Juno Awards finally made it to YouTube here (thanks irvinm) at about the 1:45 mark.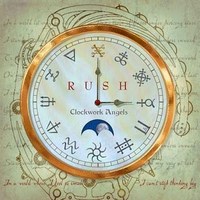 This past week we received some more details on the release of the first single from Rush's upcoming Clockwork Angels album, and also got a sneak peak at what might be the cover art. The Headlong Flight single will begin getting released to radio on Thursday, April 19th with an apparent very limited preview release of some kind next Wednesday, April 11th. I'm still trying to get more details on what the preview is all about, but it sounds like it might be a one-off spin of sorts - perhaps exclusive to just a couple of stations - or possibly the release of a sample clip online. Then on Tuesday, April 24th the single will be released digitally to iTunes and other formats. The radio-edit single itself has been paired down to 4:50 in length (the original radio cut was 5:20), where the album version clocks in at 7:20. It sounds like only the radio-edit will be available for digital purchase until the album itself is released. Roadrunner began shopping the single out to various folks in the radio industry last Wednesday, setting the Twittersphere abuzz with reactions - all very positive. The track has been described as epic by those who have heard it along with some comparisons to By-tor and the Snow Dog and mid-70s Rush. You can read all the reactions in this post. On Tuesday we got our first glimpse of what might be the cover art for the album, along with the possible tourbook cover. I was later asked by Rush's management to take down the artwork, but they still seem to be available for viewing on some other websites. The album cover itself depicts the now familiar Clockwork Angels clock of alchemical symbols over a swirling red cloud. The tourbook cover shows a cracked exterior wall along a sidewalk, with the crack revealing some steampunk gears beneath. On the wall written in a graffiti-style are rush, CLOCKWORK ANGELS, a CA logo of sorts and a red fire hydrant. The real intriguing part is that a Dalmatian is sitting in front of the fire hydrant on the sidewalk. This is unmistakably a reference to Rush's 1982 Signals album, which celebrates the 30th anniversary of its release this coming September 9th. Knowing that Rush played Moving Pictures in its entirety on the last tour to celebrate that album's 30th anniversary, one can't help but speculate that this tourbook cover image may indirectly imply that Rush will be doing the same thing with their Signals album on the upcoming Clockwork Angels tour. Earlier this morning I posted that we may be getting an official tour announcement of sorts on April 19th to coincide with the Headlong Flight radio release, so hopefully we'll get more details at that time. Generally speaking, I've been hearing for some time now that the band will be hitting dates in the Midwest and Eastern Canada in September-October, and the Southeastern US in October-November. So far I've only heard of 3 firm dates though; one in Bristow, VA on Sunday, September 9th, one planned date at the Consol Energy Center in Pittsburgh, PA on Tuesday, September 11th, and another at the Klipsch Music Center in Noblesville, IN planned for Thursday, September 13th. Remember that none of this is official of course until Rush announces it.
Rush's Time Machine 2011: Live in Cleveland DVD ended up losing out to Feist in the Music DVD of the Year category at the Juno Awards pre-telecast Gala awards dinner last Saturday night. Rush had won a Juno award in this category for Rush in Rio back in 2004 and last year for Rush: Beyond the Lighted Stage. The actual Juno Awards televised ceremony took place Sunday night at Scotiabank Place in Ottawa, ON with William Shatner hosting. Shatner opened the ceremony with a spoken-word performance medley of Canadian rock classics including Steppenwolf's Born To Be Wild, Bryan Adams' Summer of '69, BTO's Takin' Care of Business, Trooper's Raise A Little Hell and Rush's Tom Sawyer. There's a YouTube video of the performance here but unfortunately it cuts off before the Tom Sawyer portion. CTV has the entire show up online here although it looks to be geographically restricted to Canadian residents. You can watch Shatner singing Tom Sawyer from about 9:08 to 9:34 on the clip.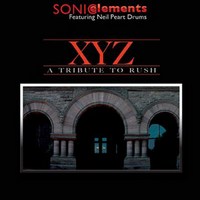 A couple of years back Sonic Reality released their Neil Peart series drum sample instrument library Neil Peart Drums Volume 1: The Kit. It features drum samples from Neil Peart himself and was produced with the help of Rush producer Nick Raskulinecz. Over the last several months Sonic Reality's Dave Kerzner has been working with a number of artists on a prog-rock project called Sonic Elements which utilizes the drum samples from Neil Peart Drums Volume 1 to create cover versions of several Rush tracks and tracks from other prog-rock artists. The project announced last month that they'll be releasing a 5-song EP of these Rush covers called XYZ: A Tribute To Rush on April 21, 2012 (4.21.12) digitally and as a limited-edition CD. The EP is now available for pre-order on esoundz.com as both a digital download and a physical CD. The featured tracks are Tom Sawyer, Red Barchetta, YYZ, Limelight and a bonus track titled Trifecta. The performers include Rik Emmett (Triumph), John Wesley (Porcupine Tree), Billy Sherwood (Yes), Randy McStine, Matt Dorsey, Dave Kerzner and Neil Peart Drums from Sonic Reality. Trifecta is an original track written by Billy Sherwood and Dave Kerzner that uses the drum track from YYZ. You can listen to samples from the project on SoundCloud, and check out all the track details at the esoundz website listing. And be sure to check out this recent interview with Dave Kerzner conducted by Neil Peart fansite owner/operator Andrew Olson where Dave gives the lowdown on Sonic Reality's Neil Peart Drums.
This past Thursday, March 29th Alex Lifeson attended the Kidney Foundation of Canada's Paint the Town Blue gala at the Art Gallery of Ontario to hlep kick off their first-ever Canada-wide fundraising campaign - The New Challenge Campaign. You can check out a Flickr photo gallery from the event which includes a few photos of Alex at this link, and watch a short video of Alex painting at ContactMusic.com. Alex has been involved with the Kidney Foundation through their Brush of Hope project for several years now, and helped the organization raise thousands of dollars with his paintings.
Also out and about this past Thursday was Geddy Lee, who participated as a celebrity judge for RAW! The Great Toronto Tartare-Off at Toronto's Fairmont Royal York. The event was sponsored by Grapes for Humanity where Geddy Lee is a member of the board. Toronto Life magazine was at the event and posted a write-up along with a photo gallery on Friday, including a couple of photos of Geddy. Proceeds from the event go towards a child's education by constructing a needed school in Guatemala and $0.95 of every dollar raised will be donated to the project. Other judges included Corey Mintz, Josh Josephson and Amy Rosen of The National Post.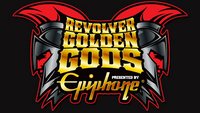 This coming Wednesday, April 11th Rush will be receiving the Ronnie James Dio Lifetime Achievement Award at the fourth annual hard rock and heavy metal award show the Revolver Golden Gods. Here are Neil Peart's comments regarding the award from the Revolver magazine website:
... "We are honored and delighted to receive this honor - especially because it will be presented by Jack and Kyle. Our 'lifetimes' are not over yet, and we dearly hope our 'achievements' are not either, so I suppose you could say that to us this is the 'So Far, So Good' award." ...
Jack Black will be presenting Rush the award although it's not clear which members of the band (if any) will be in attendance. The sold-out event will take place at Club Nokia in Downtown Los Angeles and will be broadcast live in its entirety on XBOX LIVE, as well as on the XBOX and Revolver Facebook pages at 9PM EDT (6 PM PDT).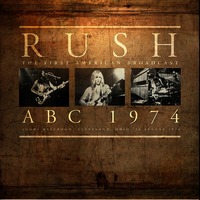 The double vinyl edition of Rush's live WMMS radio broadcast of their August 26th, 1974 show at the Cleveland Agora was released in the UK last month and is now available in the US as an import. It seems to out of stock on Amazon US right now, but it may be available through other retailers. The CD version had been released in the UK via Left Field Media on October 24th of last year and on November 1st as an import in the US. The vinyl edition is titled The First American Broadcast: ABC 1974 and is 180-gram double black vinyl with gatefold packaging.
The Rush Backstage Club is running a new contest where you could win an autographed copy of Neil Peart's most recent book Far and Away. For all the details and to enter just go to this link.
Author Lesley Choyce was recently interviewed on how he recently revamped his 2001 novel Cold Clear Morning, partly due to Neil Peart:
Cold Clear Morning is a story of new beginnings. And while Lesley Choyce hasn't technically started over, he has revised his novel of a broken man's anything-but-triumphant return to his Eastern Shore hometown after forging a musical career in California. The novel was originally published a decade ago by a publisher on the West Coast that has since gone out of business. "That happens in publishing, ... but I kind of had a love for this story, and the original edition had left out three or four chapters, so I thought I could put these chapters (back) in," Choyce said. He regained the rights to the book. And around that time, a filmmaker optioned the movie rights for the novel and drummer Neil Peart, from Canadian rock icons Rush, sent him a complimentary letter about the original book. "I thought, 'OK, I'm getting some signals from the stars,' so I got it back out there," he said. ...
As you probably already know, Major League Baseball season kicked off this past week, and Rush's Geddy Lee is one of the more famous rock star baseball fans. But I bet you didn't know he was also a witch doctor! Minnesota Twins fan site TwinkieTown recently posted their annual Minnesota Twins Season In Review where they take a look back at the 2012 season, sixth months in advance. For the July entry they mention witch doctor Geddy Lee:
JULY ... as Justin Morneau, dealing with a sore elbow, is seen soaking his arm in gravy and cheese, a remedy he claims to have learned from noted Canadian witch-doctor Geddy Lee. ...
Canadian witch doctor?! :) And in keeping with the baseball theme, reader mitch18ss let me know of a 2112 sighting in this Yahoo! Sports article from Jeff Passan that makes some predictions about the upcoming season. In a slam to Pittsburgh Pirates fans everywhere, Passan predicts that the Pirates won't get to their 82nd win until 09/18/12, I mean 2112. And Geddy's Blue Jays emerged triumphant over my Cleveland Indians in a 16-inning marathon last night for the season opener - the longest opening game in MLB history. :(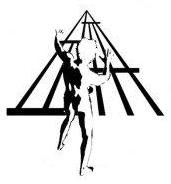 Terry Stewart, President and Chief Executive Officer of the Rock and Roll Hall of Fame and Museum and Joel Peresman, President of the Rock and Roll Hall of Fame Foundation were guests at a Corporate Club at Landerhaven luncheon several weeks ago on February 21st in Cleveland. The event was covered by GreatLakesGeek.com and hosted by Cleveland news anchor Lee Jordan. The hottest topic of conversation was the selection criteria and process for selection into the Rock Hall which Stewart and Peresman speak about in this audio clip. Rush gets mentioned quite a few times and it sounds like Jordan is a progressive rock fan, since she continually pesters the pair about bands such as Rush and Yes. You may recall that Peresman was a guest on Eddie Trunk's radio show this past December where he had a very frank discussion with Eddie for a few hours on the induction process. Thanks to DukesRocks for the heads up. The 2012 Rock and Roll Hall of Fame Induction ceremony takes place next Saturday, April 14th. Rush was once again excluded from induction.
Reader 3RUSH1 let me know that the Rush documentary Rush: Beyond the Lighted Stage is discussed in the latest episode of the Geek Shall Inherit podcast. Co-host Jason discusses the film and the importance of nerds in Rush's rise to fame starting at about the 27:20 mark and running for about 7 minutes. You can listen to the podcast at this link.
Alex Lifeson gets a mention in this Gibson.com article on Gibson guitars equipped with a Floyd Rose bridge (tremolo bar):
... Perhaps the ultimate in a Floyd-equipped Gibson is the Gibson Custom Les Paul Axcess Standard. ... The Axcess serves as the springboard for Rush guitarist Alex Lifeson's Gibson Custom model, which incorporates GraphTech Ghost piezo bridge saddles to select or mix between electric and acoustic sounds. ...
Geddy Lee gets featured in this Spinner.com photo gallery highlighting 13 Jewish musicians in celebration of Passover. Here's what they had to say about Geddy (thanks RushFanForever):
The Rush frontman's parents were Polish Holocaust survivors who got married a few months after their concentration camp was liberated. The bass player and high-pitched vocalist was actually born Gary Lee, but when his mother tried to pronounce his name in her Yiddish-influenced Polish accent, it wound up sounding more like "Geddy." The name stuck and he eventually had it legally changed.


This past Sunday, April 1st I teamed up with Eric at the Power Windows site and John from Cygnus-X1.net for an April Fools' joke where we claimed that Rush would be on the cover of Rolling Stone magazine, complete with an expertly photoshopped cover! Thanks for playing along and being good sports about it. John and Eric did 99% of the actual work on the joke including coming up with the idea and doing all the photoshopping - I was mostly just along for the ride. It was just believable enough to hook a lot of people, but there were a couple of clues if you looked for them; such as the date of April 21, 2012 ... 4/21/12, and the fact that we used a recycled photo. If you missed it, just check out this post.
Blabbermouth reported on Saturday that pioneering American thrash metal band Anthrax would be including a cover of Rush's Anthem on an upcoming tribute album. No further details are available regarding the album, but Anthrax drummer Charlie Benante posted a one-minute video of himself laying down the drums for the track to his YouTube page here.
That's all for this week. Have a great weekend!