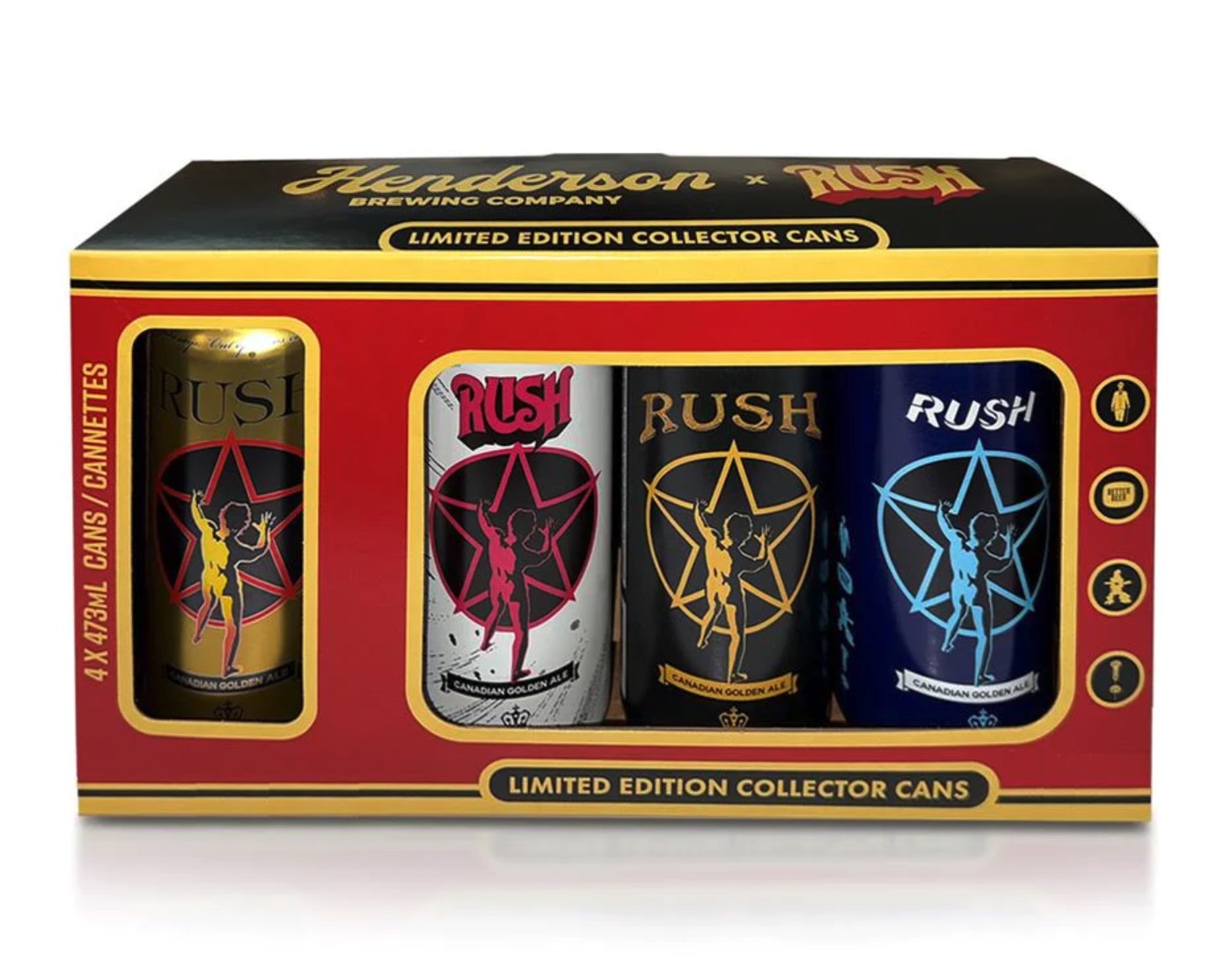 Back in August of last year Rush teamed up with Henderson Brewing Company to release their first Rush-branded beer - Rush Canadian Golden Ale - and followed that up last October with Moving Pictures Ale, Moving Pitchers beer in March, and Signals 40th anniversary Belgian Ale last month. Up until now the beer was not available for purchase in the US because of export restrictions, but that is about to change! Rush announced earlier this week via the official Rush newsletter that Rush Canadian Golden Ale is now available to purchase in the US via HalfTimeBeverage.com, and they are currently accepting pre-orders with an expected ship date in December. The beer will be available as a 4-pack, 12-pack and case, with a two 4-pack minimum. Every purchase of a 12-pack comes with a limited-edition, numbered poster, and 24-pack orders also include a Rush bottle opener. For all the details, and to make a purchase visit HalfTimeBeverage.com. Henderson is also offering a new limited-edition Holiday 4-pack of Rush Canadian Golden Ale that comes in a custom package featuring artwork from the band's first 3 albums. These holiday packs are available in Canada at Henderson Brewing or through your local LCBO.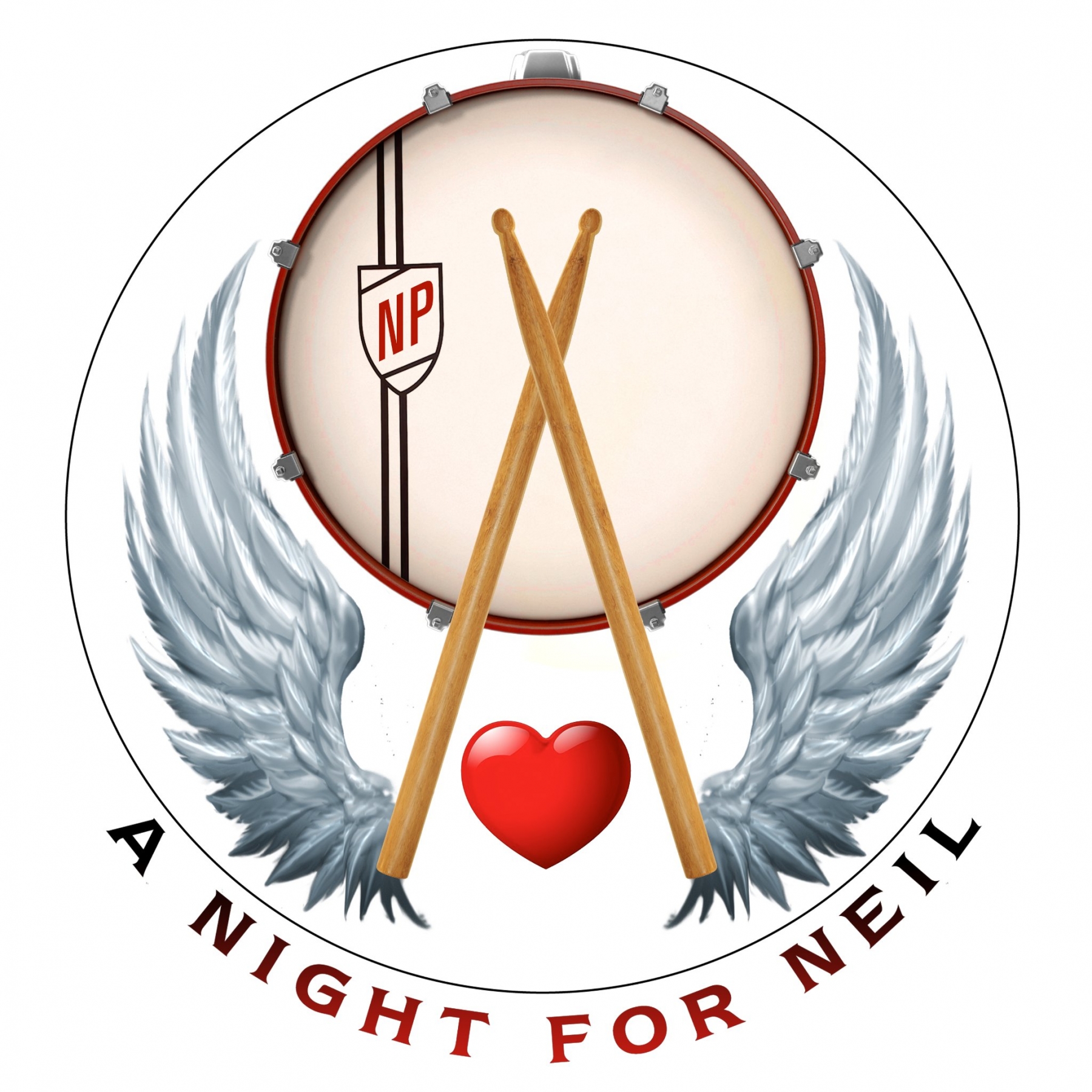 A Night for Neil: The Neil Peart Memorial Celebration concert and charity fundraiser took place a couple of weeks ago at the Meridian Centre in Neil Peart's hometown of St. Catharines, Ontario. The event had originally been planned to take place in May of 2020, but was postponed several times since due to the uncertainty surrounding travel restrictions in Canada brought on by the Pandemic. Proceeds from the event will benefit St. Catharines hospital and Walker Family Cancer Centre, Juravinski Hospital and Cancer Centre, Royal Victoria Regional Health Centre and Hospice Niagara. The St. Catharines Standard posted a few photos from the event which you can check out online here. Steve and Gerry of the Something for Nothing podcast attended the concert and spoke about the experience in the most recent episode of their podcast. You can listen to the show below or wherever you get your podcasts: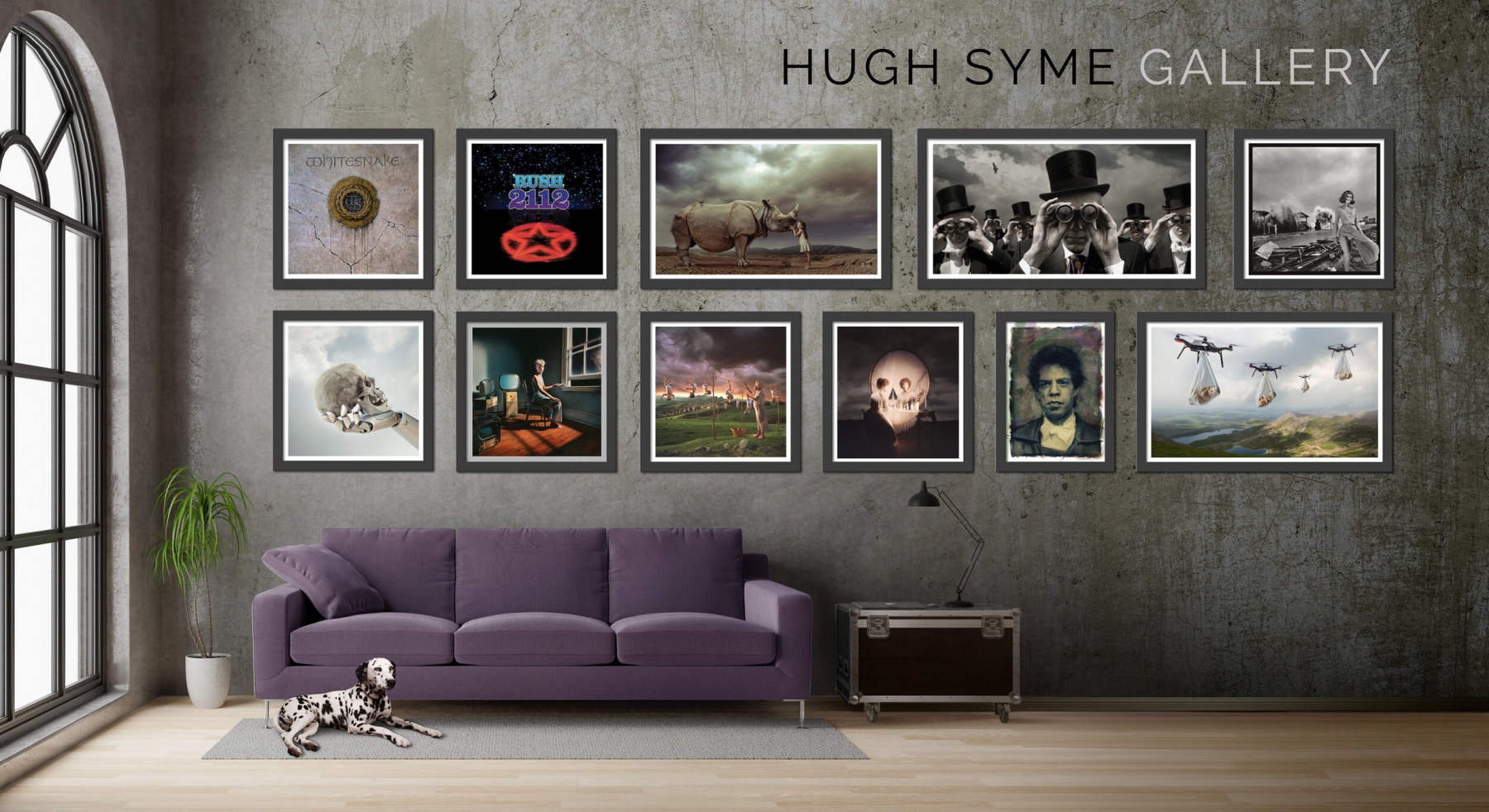 Longtime Rush album artist Hugh Syme has just launched a new online gallery shop and portal at HughSymeArtShop.com where fans can shop for and purchase signed prints of some of Syme's most iconic artwork, including his legendary Rush album art. In addition to the Rush artwork, Syme's new gallery shop includes prints of his work with other musical acts such as Dream Theater, Celine Dion, Whitesnake, Kiss, Bon Jovi, Def Leppard, Iron Maiden, Megadeth, David Coverdale & Jimmy Page, The Allman Brothers Band, Styx, Alice Cooper, Graham Nash, Aerosmith, Earth Wind & Fire, Queensrÿche, Joe Bonamassa, The Band, Tesla, and more. From the press release:
... "Ironically it took a global pandemic for me to get out and start doing art gallery showings and sharing more of my work online," said Syme. "I have always received inquiries and the like from those interested that it just seemed natural to pause for a minute and create an online portal where followers of my art could shop for prints, all produced on museum grade, acid-free fine art papers, using 13 UV resistant and archival inks." The shop also includes prints for order from Syme's personal portfolio that will continue to be updated and expanded as the shop evolves. "I am always creating, whether it be for a music project, a commissioned portrait, a commercial assignment, or even for my personal collection," said Syme. "Some of my favorites are pieces never or rarely seen by the public." ...
For more information on Hugh Syme, visit his website at www.hughsyme.com and follow him on Facebook and Instagram.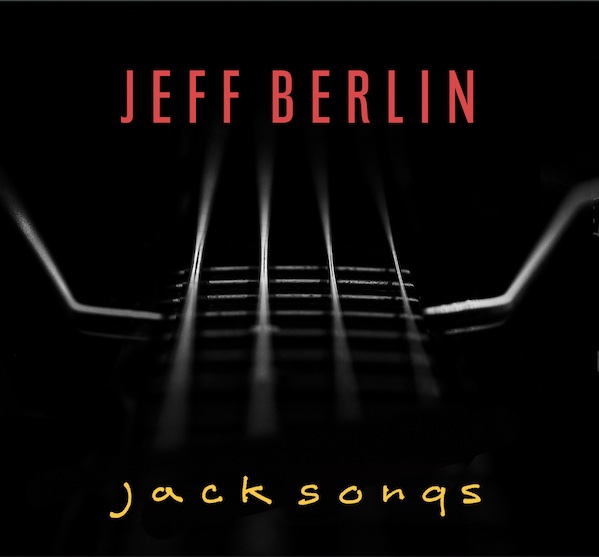 Bass legend Jeff Berlin's long-awaited, all-star Jack Bruce tribute album Jack Songs was released back in August and includes guest appearances from both Geddy Lee and Alex Lifeson. The project had been in the works since way back in 2015, and was originally launched as a Pledge Music project before the crowdfunding company went bankrupt in 2019. The bankruptcy ended up contributing to the delayed release, and forced Berlin to finance the project himself. Lifeson contributed a guitar solo to a Cream Medley track titled Creamed, and Geddy Lee guests on Smiles Story and Morning Grins. Other guest performers on the album include Sammy Hagar, Gregg Bissonette, Gary Husband, Eric Johnson, Bill Frisell, Ron "Bumblefoot" Thal, Alex Ligertwood, Scott Henderson, Marcus Miller, Ron Carter, Tony Levin, Michael League, Nathan East, Mark King, Bruce Guttridge, Billy Sheehan and Johnny Hiland. From the press release:
... 'Jack Songs' isn't a cover CD, not in the literal sense. Except for a couple of tunes from his Cream period (arranged in ways that should surprise people) most of the songs on this CD come from other periods in Jack's musical life after Cream. Jack's solo career represented a multitude of musical styles. This recording will be a new revamp of some of those songs, some of the best music that I heard from one of the greatest musicians of the last fifty years. In arranging the music, I was inspired by Giles Martin's production of The Beatles 'Love' CD. His production work on this CD is fantastic. I tried to follow his example of his fitting various Beatle song quotes from different tunes into each tune by doing a similar thing by combining different Jack songs. Rather than computerized manipulation of music that was already recorded, I arranged the music so that each song on 'Jack Songs' would end up as an individual work comprised of various parts of other songs in them. I never would have thought of this without Giles showing me this path." ...
Berlin was recently interviewed by Rodrigo Altaf for Sonic Perspectives to discuss the writing and recording of Jack Songs, his approach towards teaching bass, future plans, and his relationship with Rush (thanks RushFanForever). You can listen to that interview via YouTube at this location. You can purchase Jack Songs as a CD or download via jeffberlinmusicgroup.com, and follow Jeff Berlin on Facebook and Instagram.
Music Grotto posted their list of the 41 Best Rock Albums Of All Time this past week and Rush's Moving Pictures made the cut at #40:
Canadian band Rush has managed to make a name by creating a sound that combines the best of guitar with outsider instruments like synths, as evidenced by their most famous album, Moving Pictures. This release, the band's eighth studio effort, enjoyed immediate success with both audiences and critics.
Far Out Magazine posted their list of The 20 greatest rock and roll memoirs of all time this past week, and Neil Peart's Ghost Rider was included at #19:
Most of the entries on our list are flecked with the kind of wild nights and crazy days that we've all dreamt of while professing ourselves to be the next rock star extraordinaire. However, in Rush drummer Neil Peart's 2002 memoirs, things are a little sadder yet a little stronger. Following the tragic death of his daughter Selena in 1997, and then his wife Jackie just a year later, Peart took himself and his motorbike on a reflective journey of discovery. Discovering how to deal with grief, how to walk around a new world and perhaps some of Peart's most personal writing, Ghost Rider is a perfect accompaniment to any journey.
BraveWords.com posted an article this past week titled 10 Artists That You Love For The Wrong Album, and Rush's Permanent Waves is highlighted:
As Geddy Lee said years ago, Rush tended to have their own stream completely separate from the mainstream. While prog rock has never really been in vogue on the charts that much, the Canadian power trio have earned the title of the most popular cult band in the world, with every fan having a borderline obsessive attention to detail whenever they played live. The sound of "Tom Sawyer" may have got them the best chart action they would ever see, but some of the best moments in their discography actually go back one year before. Right after ditching the complex song structures of Hemispheres, Permanent Waves is the first album where Rush tried to have songs with a more succinct flow to them, bringing in the keyboards more prominently on songs like "Jacob's Ladder." Even with some of their more accessible material on this album, a song like "Spirit Of Radio" is still full of little bite sized moments of progressive music, from the bluesy as hell riff that goes into the verses to the reggae breakdown that happens halfway through the song and completely flips the tune around. And while Rush were never known for their lyrical heft or anything, this might be one of the more emotional records that they would ever create, writing songs like "Freewill" and "Entre Nous" trying to describe the freedoms that we have as humans and how we're able to truly relate to each other in the modern age. Rush were never going to be the coolest band in your record collection, but this was the first time it actually felt like they might actually get played on the radio.
Ultimate Classic Rock posted their list of Rock's 100 Most Underrated Albums this past week and Rush's Hemispheres was included (thanks Helen):
After stalling at No. 47 in the U.S., 'Hemispheres' tends to get forgotten. After all, Rush went on to release an unbroken series of Top 20 albums afterward - but only by moving away from the early prog constructions that still dominate this album. Thing is, they were still very good at it. Rush offer a moodier, side-long continuation of the "Cygnus X-1" theme from 'A Farewell to Kings' - and it's one of their very finest long-form compositions.
Here's a video of singer/songwriter Brandon Dyke performing an acoustic Rush medley at last months' A Night for Neil concert. Neil Peart's brother Danny appears at the end of the medley and recites an original poem called Masterpiece:
That's all for this week. Have a great weekend!!