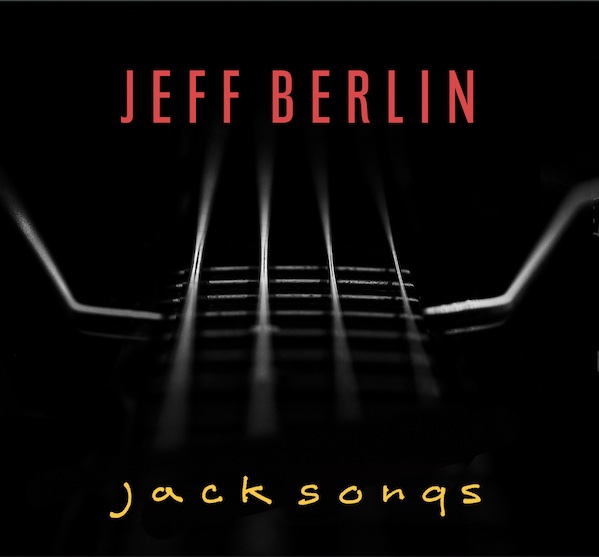 Bass legend Jeff Berlin's long-awaited, all-star Jack Bruce tribute album Jack Songs was released yesterday and includes guest appearances from both Geddy Lee and Alex Lifeson. The project has been in the works since way back in 2015, and was originally launched as a Pledge Music project before the crowdfunding company went bankrupt in 2019. The bankruptcy ended up contributing to the delayed release, and forced Berlin to finance the project himself. We've also known that Alex Lifeson was involved since back in 2019 when Berlin began recording the album as described in this post, but Geddy Lee's inclusion in the project wasn't known until more recently. Lifeson contributed a guitar solo to a Cream Medley track titled Creamed, and Geddy Lee guests on Smiles Story and Morning Grins. Other guest performers on the album include Sammy Hagar, Gregg Bissonette, Gary Husband, Eric Johnson, Bill Frisell, Ron "Bumblefoot" Thal, Alex Ligertwood, Scott Henderson, Marcus Miller, Ron Carter, Tony Levin, Michael League, Nathan East, Mark King, Bruce Guttridge, Billy Sheehan and Johnny Hiland. From the press release:
... 'Jack Songs' isn't a cover CD, not in the literal sense. Except for a couple of tunes from his Cream period (arranged in ways that should surprise people) most of the songs on this CD come from other periods in Jack's musical life after Cream. Jack's solo career represented a multitude of musical styles. This recording will be a new revamp of some of those songs, some of the best music that I heard from one of the greatest musicians of the last fifty years. In arranging the music, I was inspired by Giles Martin's production of The Beatles 'Love' CD. His production work on this CD is fantastic. I tried to follow his example of his fitting various Beatle song quotes from different tunes into each tune by doing a similar thing by combining different Jack songs. Rather than computerized manipulation of music that was already recorded, I arranged the music so that each song on 'Jack Songs' would end up as an individual work comprised of various parts of other songs in them. I never would have thought of this without Giles showing me this path." ...
You can purchase the album as a CD or download via jeffberlinmusicgroup.com, and follow Jeff Berlin on Facebook and Instagram.