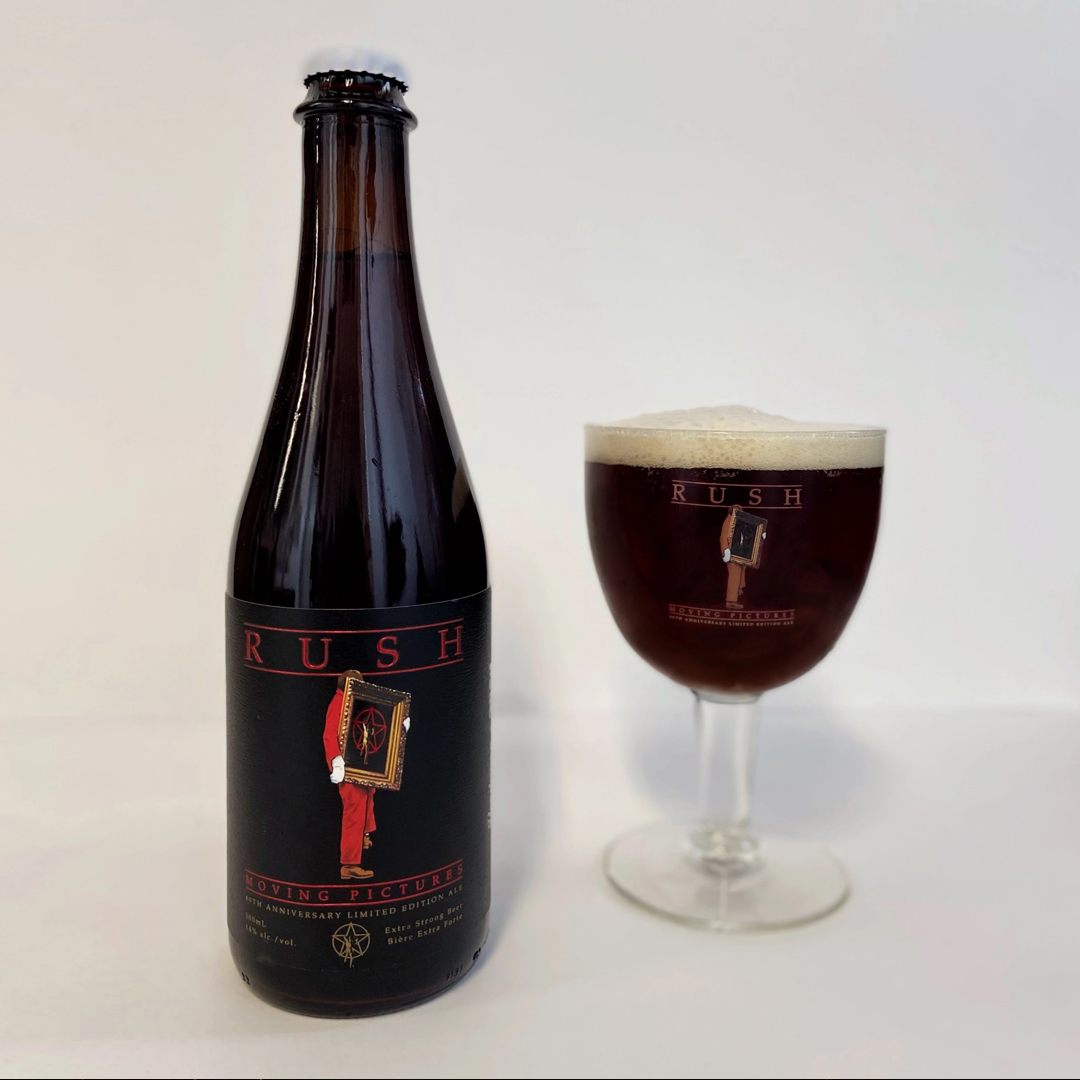 Back in August Rush teamed up with Henderson Brewing Company to release their first Rush-branded beer - Rush Canadian Golden Ale - and have followed that up with yet another beer collaboration with the Toronto-based brewery. From Rush.com:
In honour of the 40th anniversary of Rushs eighth studio album, Moving Pictures, Henderson Brewing and Rush have teamed up once again. This time, for a very special limited edition ale. A Belgian Dark, strong ale with Riesling Must, this ale pours a gorgeous deep, ruby colour with a fine, tan head. The taste is complex, with notes of dark fruit pudding, toffee, dates, cherries, honey, bread crusts and a slight booziness. Perfect for aging, this 14% limited edition ale makes a great holiday gift.
You can order Moving Pictures Ale from Henderson Brewing or check your local LCBO for availability. They also have an update regarding availability of their Rush beers outside Canada:
For our American friends, please know weve been working hard to make Rush x Henderson Canadian Golden Ale available in the USA and are happy to let you know it is coming in the spring! Weve also held back some of this wonderful Moving Pictures Ale for the spring for you. And sidenote, were happy to see our US/Canada land border is opening up after 18 months.