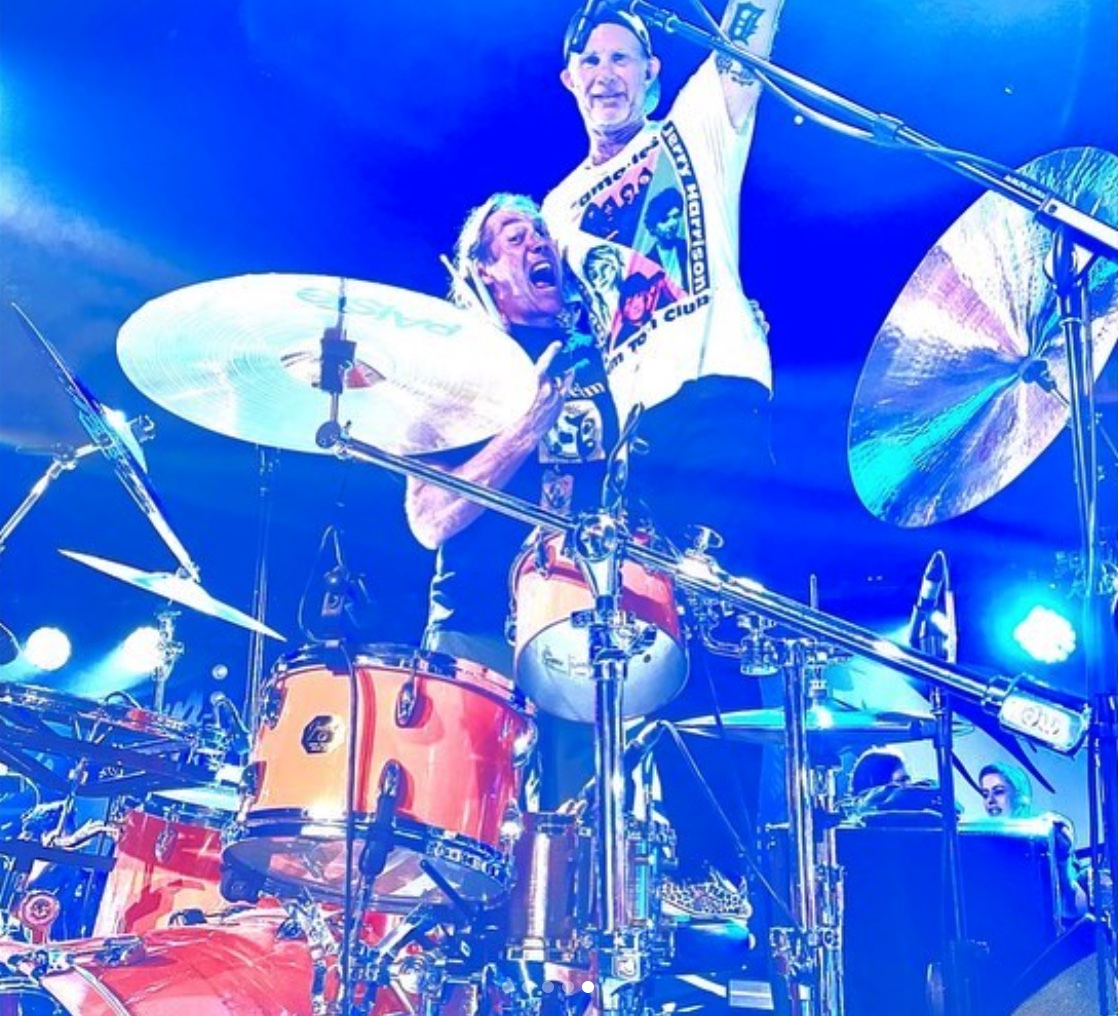 Last Tuesday evening The Foo Fighters hosted the second of two tribute concerts for their late drummer Taylor Hawkins; the first having taken place at Wembley Stadium in London back on September 3rd. This second concert was held at the Kia Forum in Los Angeles, and served as the US-based counterpart to the epic, 6-hour London-based event. That London concert included reunions of the James Gang, The Pretenders, and Them Crooked Vultures, along with performances from members of Van Halen, AC/DC, Queen, Oasis, The Police and - most importantly for Rush fans - Rush's Geddy Lee and Alex Lifeson. Geddy and Alex made a return appearance for the LA concert, performing the same 3 songs they performed in London, albeit with a couple of different drummers. Dirk and Lerxst took the stage towards the end of the show after an introduction from Jack Black, and then performed 2112: Overture with Dave Grohl on drums just as they did at the London show, but for Working Man they swapped in drummer Chad Smith of the Red Hot Chili Peppers, then finished off with YYZ with Tool's Danny Carey behind the kit. Both Geddy and Alex took to Instagram earlier this week to post some photos and personal reflections on the show. Geddy posted a total of 6 photos along with the following message:
For my bestie Lerxst and I, it was a genuine privilege to be two among the many fine musicians gathered together once again to honour the memory of Taylor Hawkins. Another display of love and talent coming from an incredibly diverse array of performers. On this night in LA at the Forum, after sharing his heartfelt memories of Taylor, the inimitable Jack Black launched into a rousing introduction to our set. Which, over the course of these two shows allowed us the good fortune to play with four absolutely spectacular drummers. "Super" Dave Grohl, Omar Hakim, Chad Smith and Danny Carey.... All I can say is effin wow! Thank you all for sharing your talent and genuine wonderfulness. Rest In Peace Hawk. I know that both you and our own lost brother would have dug the hell out of it.
Alex also posted a few photos, with a much shorter/goofier statement (as to be expected) briefly commenting on each of the 4 photos:
1. Here's me playing the right notes...mostly
2 & 3. I'd smile like Danny, too if I had those guns.
4. I told Ged, 'put the Krazy Glue down'!
Unfortunately the show was not streamed live like the Wembley show, but was instead filmed for a later release. Despite that, several fan-shot videos of Rush's performance have popped up over the past few days with this one being one of the better ones. Rush also shared a 1.5-minute pro-shot clip of their performance of Working Man to social media. The concert also featured Joan Jett, Chevy Metal and the Coattail Riders, The James Gang, Them Crooked Vultures, Wolfgang Van Halen, Def Leppard with Miley Cyrus, Motley Crue's Niki Sixx and Tommy Lee, The Cars' Elliot Easton with Josh Homme, Nancy Wilson and Pink, The Police's Stewart Copeland, Alanis Morissette, Black Sabbath's Geezer Butler with Lars Ulrich and Sebastian Bach (who sported a Rush-inspired Chevy Metal tanktop), Soundgarden's Matt Cameron and Kim Thayil with Krist Novoselic and Taylor Momsen, Queen, and - of course - The Foo Fighters. Check out this post for more coverage of the event, including photos, videos and more.
The 33rd annual SOCAN Awards will take place in Toronto later this month on October 17th, honoring the outstanding achievements of Canada's top songwriters, composers and music publishers. The theme of this year's event is inspired by Tom Cochrane's iconic hit song Life is a Highway, and the ceremony will include a special performance of the song by Bill Bell, Dala, Davide Direnzo, Molly Johnson, Jeff Jones, Sam Roberts, Julian Taylor, and Rush's Alex Lifeson. Cochrane will also be presented with the SOCAN Cultural Impact Award. The show will also include live performances by Nonso Amadi, Alicia Creti, Drezus, High Valley, La Zarra, Lifehouse, Snotty Nose Rez Kids, a tribute to OZ by DJ TLO. For all the details, check out the press release here.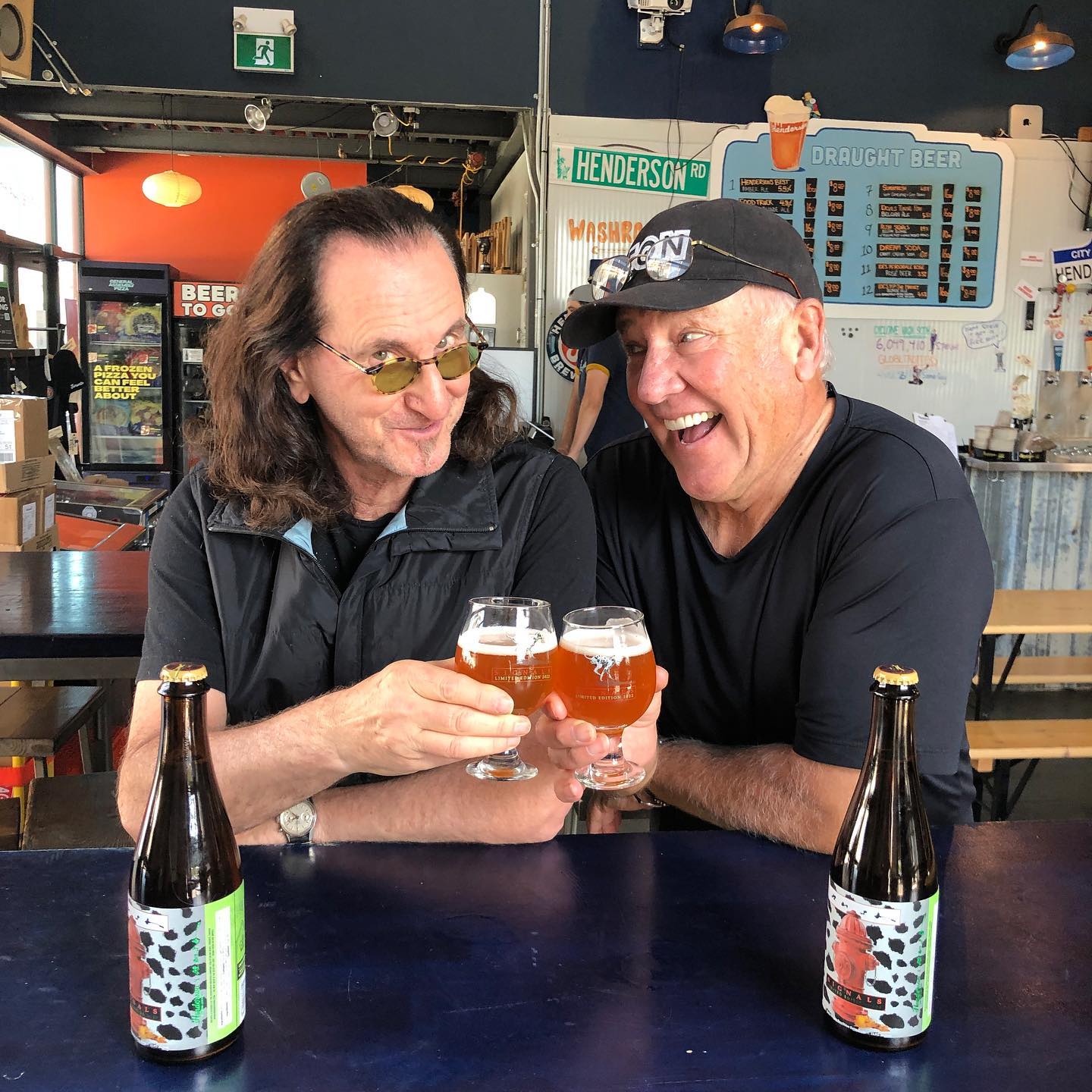 Back in August of last year Rush teamed up with Henderson Brewing Company to release their first Rush-branded beer - Rush Canadian Golden Ale - and followed that up in October with Moving Pictures Ale, and Moving Pitchers beer in March. Yesterday they announced the next offering in their line of Belgian-inspired Rush beers in celebration of the 40th anniversary of Signals. Signals Belgian Ale is a classic Belgian blonde with Riesling must and cold pressed apples, and is now available in Canada at Henderson Brewing or through your local LCBO.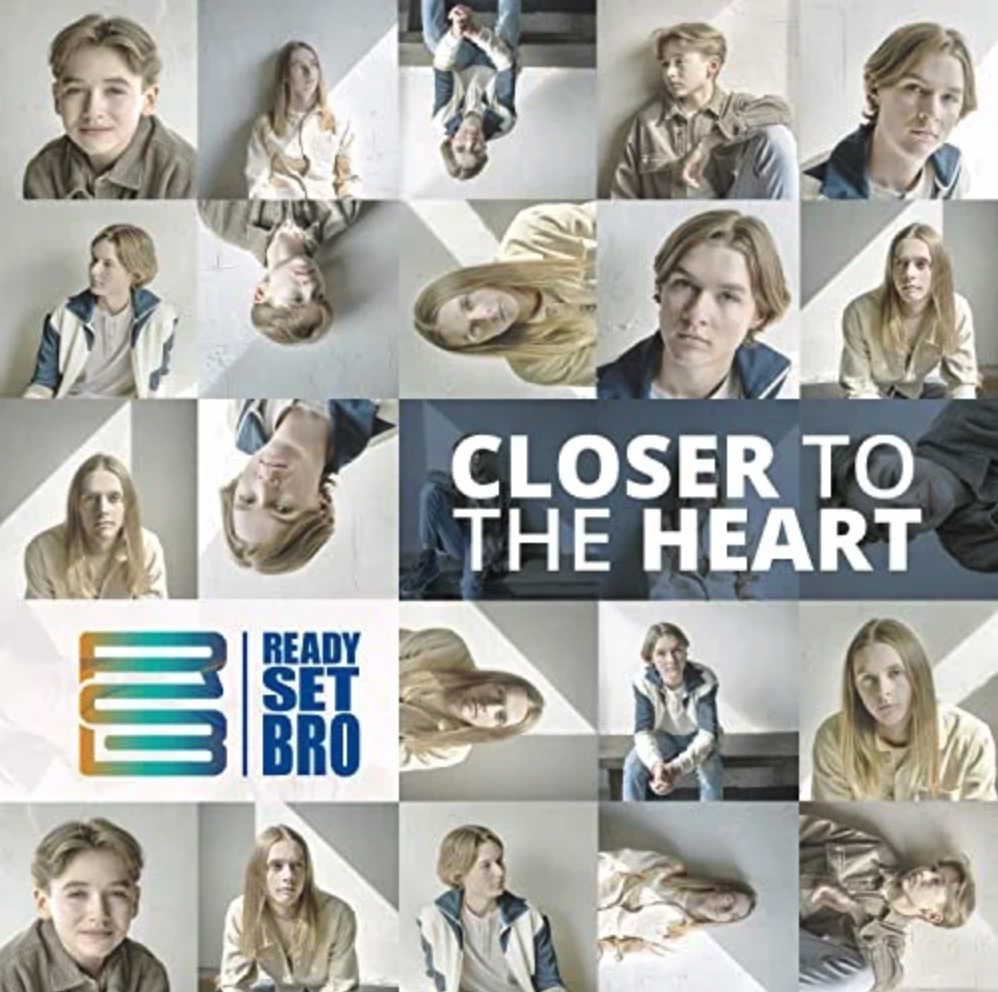 Ready Set Bro is a Canadian teen pop trio from Calgary consisting of brothers Tavyn (age 20, bass guitar), Auslen (age 18, lead guitar) and Kaplan (age 15, guitar and vocals) Doell. To commemorate Neil Peart's birthday last month, the band released a cover of Rush's Closer to the Heart which you can listen to below or via this link. The brothers have all been Rush fans for most of their lives, largely due to the influence of their father Allen, a professional regional musician who sits in on drums for the cover. From the press release:
... Ready Set Bro's energetic cover of "Closer To The Heart" was a genuine family affair, as it also features the boy's dad Allen on drums, paying tribute to late RUSH drum legend Neil Peart. The single was released on the late drummer's birthday, September 12th.

Ready Set Bro has been RUSH fans for most of their lives; during their long drives to and from school, dad Allen, a professional regional musician, would fill the car's stereo system with his favorite classic rock anthems. As a result, the boys soon found themselves trying their best to replicate Neil Peart's iconic drum parts in the backseat of their family car.

Tavyn cites Rush singer and bassist Geddy Lee as a huge influence, saying, "Every Canadian musician owes a debt of gratitude to RUSH." Tavyn met his musical hero Lee at the National Music Center in the boy's hometown of Calgary, a day he won't soon forget. ...
Last year, author and former fitness writer James Fell interviewed Alex Lifeson for his daily Facebook column On This Day in History, Shit Went Down, to talk about the day when Neil Peart auditioned for and ultimately joined Rush; Geddy Lee's 21st birthday - July 29, 1974. You can read the entire interview on Facebook or on Substack. Earlier this year, Fell released the first volume of a book version of his daily column, and last week Volume 2 was released, which includes the Alex Lifeson story. James Fell has the distinct honor of having interviewed all 3 members of Rush; he interviewed Neil Peart about his fitness regimen back in 2011, and Geddy four years later for a piece that ran on the day of their final show. You can follow James on Facebook and Twitter, and purchase On This Day in History Sh!t Went Down: Number 2 here.
El Paso radio station KLAQ posted their list of 10 Live Rock & Metal Albums That Were Recorded In Texas this past week, one of which was Rush's Clockwork Angels Tour concert video:
Rush: My favorite band of all time recorded their Clockwork Angels Tour album in 2012. They actually recorded/filmed the album over the course of 3 dates: November 25th at the US Airways Center in Phoenix (fun fact: I actually WENT to that show), Nov 28th at the American Airlines Center in Dallas and Nov 30th at AT&T Center in San Antonio. Most of the audio & video were used from the Dallas show. However there are some extra songs that used the Phoenix shows. So somewhere buried in the crowd... is a cheering Daniel as he geeks out watching his favorite band live.
On this past week's episode of the Something for Nothing podcast, hosts Steve and Gerry welcome in Liza McLellan - founder and cellist of the string ensemble The Devah Quartet. She's also the quartet's writer and arranger, and arranged the group's cover of Rush's 2112. Liza chats about the beginnings of the Devah Quartet, the challenges of arranging rock songs for strings, and the quartet's upcoming performance at A Night For Neil later this month. You can listen to the show below or wherever you get your podcasts:
Alex Lifeson's Envy of None project with Andy Curran, guitarist Alfio Annibalini and vocalist Maiah Wynne released their self-titled, debut album back in April, and it's currently available for purchase and streaming worldwide via several different online retailers and services, including Amazon and the official Envy of None merch store. In addition to the album itself, the band released a LE 7" single with proceeds going to UNHCR for humanitarian aid efforts in Ukraine. They also offered up 30-minute Zoom hangout calls for fans for $1000, with those funds also going to UNHCR. Earlier this week, UNHCR's Alex Tom sat down with Envy of None for an interview to talk about their charitable efforts, and why they chose to support humanitarian aid efforts in Ukraine. You can watch that interview below or on YouTube at this location, and keep up with Envy of None by following the Project via their website, on Facebook, Twitter and Instagram.
That's all for this week. Have a wonderful weekend everybody!