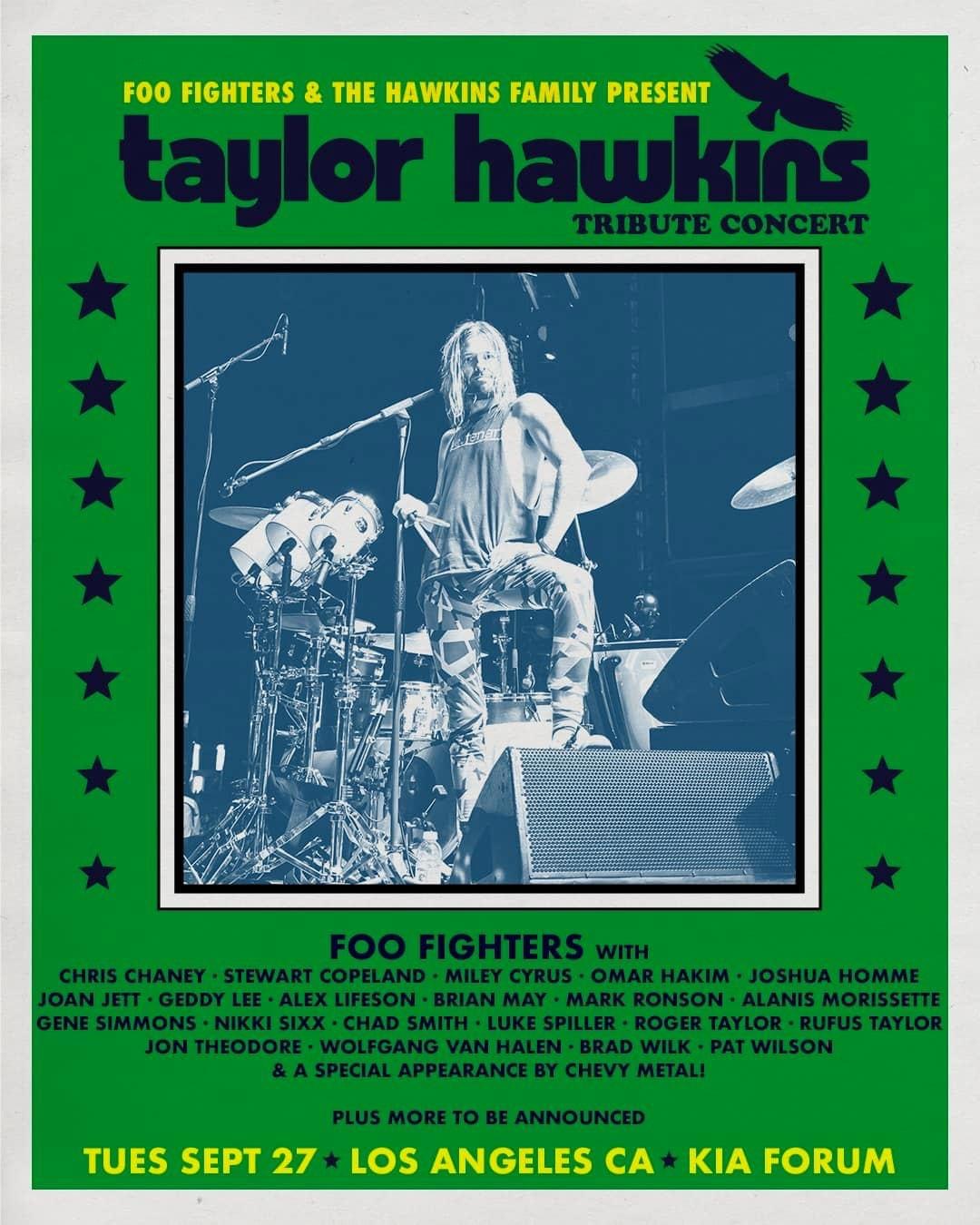 The Foo Fighters will be hosting 2 tribute concerts for the late Taylor Hawkins - the beloved Foos drummer who tragically passed away earlier this year. The first show will take place at London's Wembley Stadium on September 3rd and the second show at Los Angeles' Kia Forum on September 27th. Earlier this week the Foos announced the first slate of guests for the two shows, and Rush's Geddy Lee and Alex Lifeson will be participating in both concerts, but it's not clear in what capacity at this time. Other guests on the London bill include Chris Chaney, Stewart Copeland, Liam Gallagher, Omar Hakim, Josh Homme, Chrissie Hynde, Brian May, Mark Ronson, Supergrass, Roger Taylor, Rufus Taylor, Wolfgang Van Halen and Chevy Metal, as well as a special appearance from comedian Dave Chappelle. Guests announced for the LA show include Stewart Copeland, Miley Cyrus, Josh Homme, Joan Jett, Brian May, Alannis Morissette, Gene Simmons, Nikki Sixx, Chad Smith, Roger Taylor, Wolfgang Van Halen, Brad Wilk and Chevy Metal. Proceeds will benefit charities in both the UK and the US chosen by the Hawkins family. Tickets for the London show are already on sale here, and the Los Angeles show goes on sale at 9AM PST (12PM EST) with tickets available here. More details as they become available.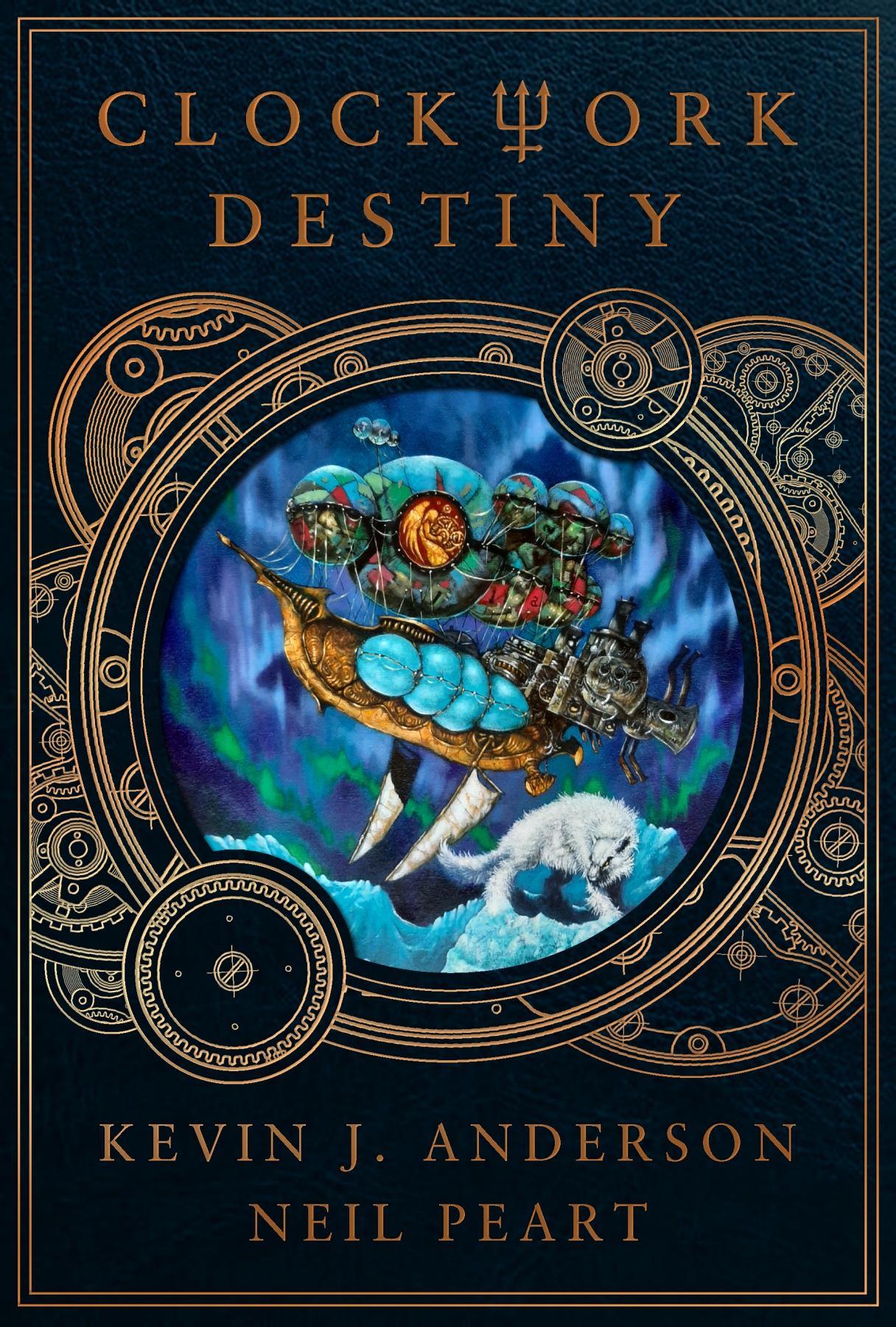 This past Tuesday was the official release of Kevin J. Anderson and the late Neil Peart's Clockwork Destiny - the 3rd and final novel in the Clockwork Angels trilogy. The first 2 novels in the Trilogy - Clockwork Angels and Clockwork Lives - were released in 2012 and 2015 respectively. Clockwork Destiny is now available for purchase via Amazon and the publisher website at wordfireshop.com, including a signed, LE Deluxe Edition available here. From the publisher's description:
The final volume in the New York Times-bestselling, award-winning steampunk trilogy by Kevin J. Anderson and legendary Rush drummer Neil Peart

In Clockwork Angels and Clockwork Lives, readers met the optimistic young hero Owen Hardy, as well as the more reluctant adventurer Marinda Peake, in an amazing world of airships and alchemy, fantastic carnivals and lost cities. Now Owen Hardy, retired and content in his quiet, perfect life with the beautiful Francesca, is pulled into one last adventure with his eager grandson Alain. This final mission for the Watchmaker will take them up to the frozen lands of Ultima Thule and the ends of the Earth. Marinda Peake must undertake a mission of her own, not only to compile the true life story of the mysterious Watchmaker, but also to stop a deadly new group of anarchists.

The Clockwork trilogy is based on the story and lyrics from the last album of musical titans Rush, with Anderson and Peart expanding the world, stories, and characters. The two developed the final novel in the trilogy in the last years of Peart's life, and more than a year after his passing, Anderson returned to that unfinished project, with the full support of Peart's wife, bringing Owen and Marinda's stories to a satisfying and stirring conclusion. ...
Anderson was a guest on the latest episode of The VJ Books Podcast where he spoke at length about Clockwork Destiny. You can listen to the interview below or wherever you get your podcasts: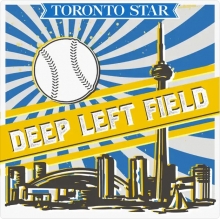 Geddy Lee was a guest on a recent episode of Mike Wilner's Deep Left Field podcast, where he chats with Mike about baseball, Neil Peart, his future plans and more. You can listen to the interview below or wherever you get your podcasts. The Geddy portion comes in around the 32 minute mark.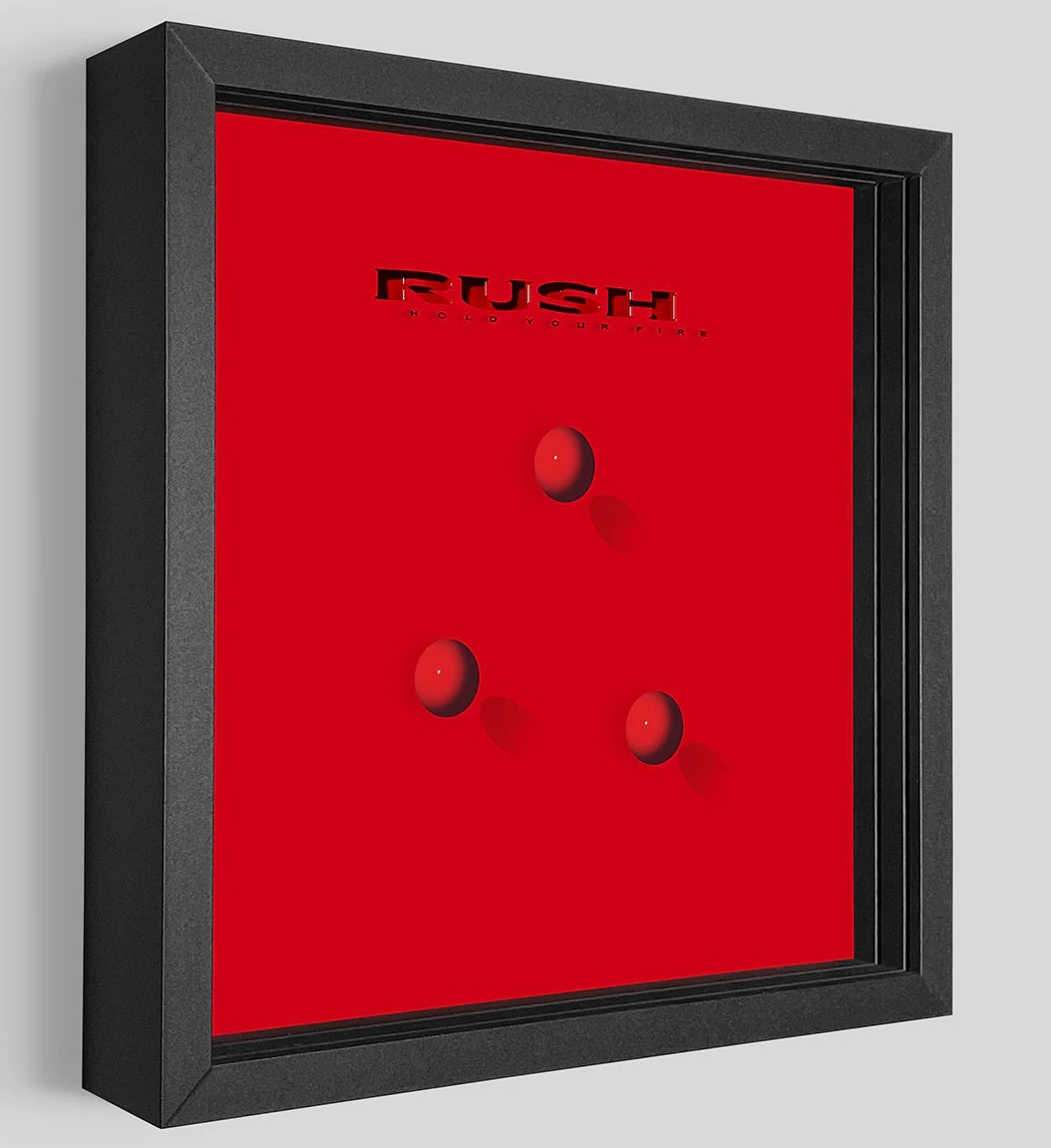 Artovision is a Wisconsin-based company that creates 3-dimensional collectable artwork inspired by popular culture, video games, food and Americana. Last April they released a set of officially-licensed pieces in celebration of the 40th anniversary of Rush's Moving Pictures album, and followed those up with a pair of pieces in celebration of the 30th anniversary of Roll the Bones back in October. Their latest offerings are 3 pieces celebrating the 35th anniversary of Hold Your Fire later this year. The first piece is a shadowbox art piece depicting the Hold Your Fire album cover and measuring 14"x14"x2.5" as described here:
This collectible shadowbox art piece measures 14" x 14" x 2 1/2" and comes ready to hang with an official Rush Certificate of Authenticity (COA). Each piece is printed on 1/8" thick optical-grade acrylic with vibrant UV cured inks and set in a high quality finished MDF wood frame, our shadowbox art pieces are handcrafted in Eau Claire, Wisconsin. Officially Licensed by Rush - SRO/YYZ Under License to Merch Traffic
You can purchase the Hold Your Fire shadowbox piece for $159 at this location. The second piece is a desktop art piece depicting the album cover printed on 3/4" thick optical-grade acrylic with vibrant UV cured inks and measureing 6"x6". You can purchase the desktop piece for $49 at this location. There's also a 12x6" desktop art piece featuring the juggler from the album artwork which you can purchase for $99 here. For more information on Artovision, and to see their complete line of officially-licensed Rush pieces, visit their website at artovision3d.com. You can also follow them on Facebook, Twitter and Instagram, and watch a YouTube video demonstrating the 3-D effect of their Shadowbox art here.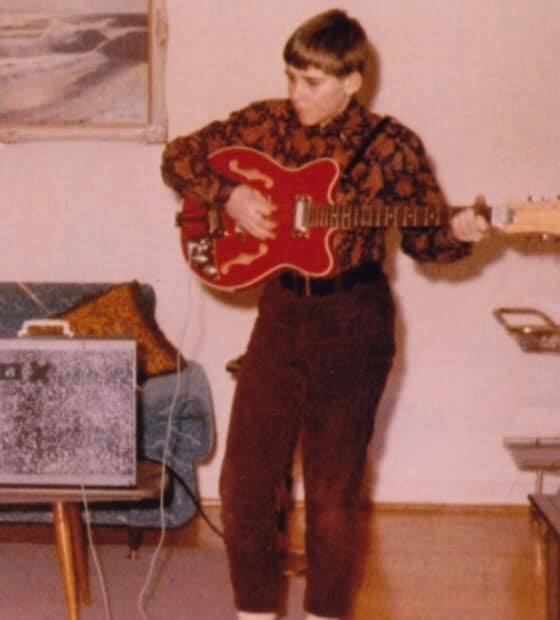 About a year ago we learned that Loucin Guitars founder and master guitar maker Garren Dakessian had been entrusted with the task of restoring Alex Lifeson's first electric guitar - a Japanese Canora guitar that his parents gave him as a Christmas gift in 1967 at the age of 14. Garren completed the restoration back in April and Guitar.com published an article earlier this week where they speak with Dakessian about the restoration process and also give some background/history of the guitar. The article also includes a bunch of great photos of the guitar throughout the entire restoration process.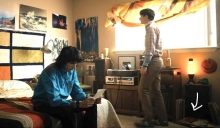 John at Cygnus-X1.net noticed a "blink or you'll miss it" Rush reference in the popular Netflix series Stranger Things. In Season 4, Episode 4 there's a copy of Rush's debut album on the floor of Will's room as seen in this screenshot.
Reader Steve H pointed out some Rush music that appears in the new Netflix series God's Favorite Idiot starring Melissa McCarthy. In episodes 1 and 3 they played snippets of both 2112 and Tom Sawyer. In episode 1 Melissa McCarthy's character Amily is riding a scooter to her job and 2112 is playing for a good 10 seconds or so. Then in episode 3 Tom Sawyer is playing for about 20 seconds and Amily says Rush is her favorite band before cracking jokes about the guitar solo sounding like a flute and humming the synth part.
Donna Halper wrote a piece for her blog this past week describing what was involved in getting Rush their star on the Hollywood Walk of Fame. Halper led the charge in this effort, which saw Rush get their star on June 25, 2010 - 12 years ago next Saturday.
Listverse posted an article featuring 10 Iconic Rock Songs That Were Never Released as Singles earlier this week, and Rush's YYZ topped the list:
For most bands, a four-and-a-half-minute instrumental isn't likely to get top billing as an album single. Canadian rock trio Rush was not like most bands. Renowned for their virtuosic musicianship, Rush fans leaned into the group's lengthy musical interludes. Rush's 1978 record, Hemispheres, even featured a nine-minute instrumental track called "La Villa Strangiato." "Tom Sawyer," the biggest hit of the band's career, was chosen as the lead single along with "Limelight." "Vital Signs" was released as a single soon after. Casual fans can agree that "Tom Sawyer" and "Limelight" are two of the group's most well-known tunes and deserved individual attention. More hardcore fans could also make an argument for "Vital Signs." The crime was omitting "YYZ" from contention. Besides being a mainstay of the band's live shows, "YYZ" was the only track from Moving Pictures that was nominated for a Grammy. In 1982, "YYZ" was up for "Best Rock Instrumental." Over the years, "YYZ" has emerged as a fan favorite and withstood the test of time. Besides, if it was good enough for the Grammys, it was good enough for the radio.
The latest issue of Guitar World magazine (August 2022) is an '80s tribute issue which includes a feature where guitarists were asked 10 questions about the '80s in relation to guitar (thanks RushFanForever). One of the guitarists they spoke to was Dream Theater's John Petrucci, who said the following when asked about the greatest guitar solo from the '80s:
My favorite band is Rush, so I think of the solo in "YYZ." Not only do I love Rush and Alex [Lifeson), and that's an instrumental, but the solo he did just became very influential to me. It has a kinda exotic sound; he's using open strings and pull-offs, and it just has this nice slippery, slinky vibe to it. I love the whole vibe.
Here are Geddy Lee and Alex Lifeson performing YYZ with the late Taylor Hawkins on drums at a Toronto show back in 2008.
That's all for this week. Have a great weekend!