UPDATE - 4/6@4:31PM: Here's a sneak peak of the photo shoot where Alex was presented with the guitar from the Loucin Guitars IG:
----- snip -----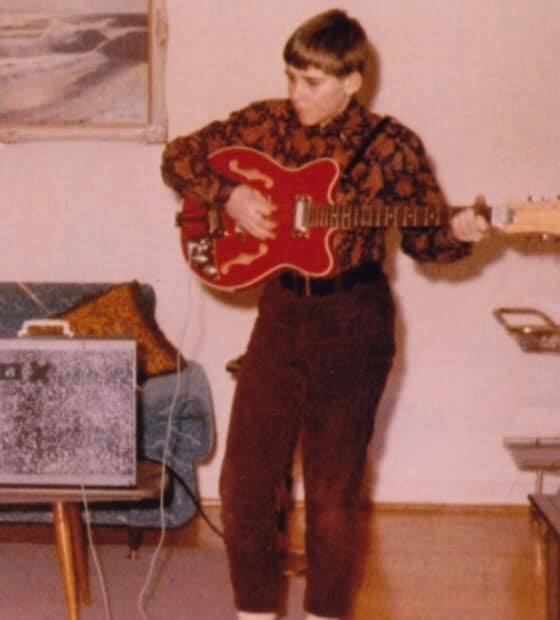 Back in June we learned that Loucin Guitars founder and master guitar maker Garren Dakessian had been entrusted with the task of restoring Alex Lifeson's first electric guitar - a Japanese Canora guitar that his parents gave him as a Christmas gift in 1967 at the age of 14. From an Alex Lifeson Instagram post:
Garren is tasked with bringing my Canora back to life after a half century of neglect. @geddyimages and I both painted our Canoras in day-glo green and orange a million years ago and now it's time to restore it to that gorgeous fifty-nine dollar finish! Corduroy pants and a paisley shirt-stylin' big time! ...
The restoration is now complete, and Garren has posted a number of photos of the guitar to social media as seen in this Instagram post (also on Facebook):
Alex Lifeson Canora Restoration Project Here is the finished guitar. It arrived to me in a box full of parts. The body was covered in dents and dings, it had four different coats/colours of paint, even the fretboard & pick ups were painted. Alex had a request "please bring it back to life, the way it looked on Christmas Eve 1967". A gift from his parents that would change his stars ⭐️ A year later he formed Rush. ...
He'll be delivering the finished guitar to Alex next week and will be posting more photos at that time. For all the latest updates, be sure to follow Loucin Guitars on Facebook and Twitter.