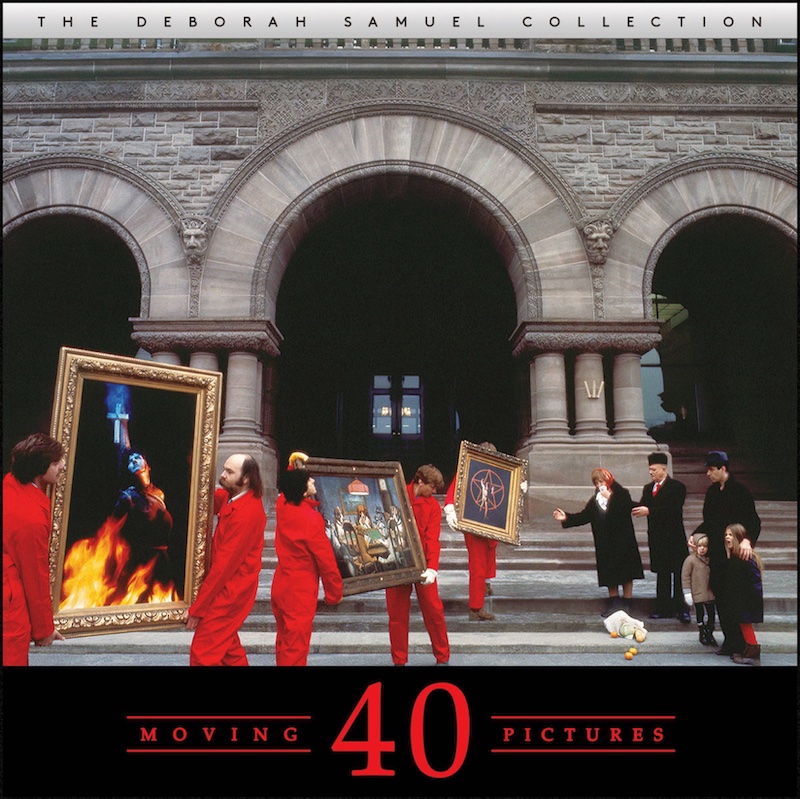 Earlier this week Geddy Lee and Alex Lifeson announced a new collaboration with Moving Pictures photographer Deborah Samuel in support of the Grapes for Humanity charity. The Deborah Samuel collection of photographs from Rush's iconic Moving Pictures album - including several never-before-seen photos - is now available for purchase via a newly-launched website at movingpictures40.com. From the website:
Welcome to the Deborah Samuel Collection of photographs celebrating the 40th Anniversary of the album Moving Pictures. This collection contains a curated selection of alternative front and back album cover images, and a series of photographs of Alex Lifeson and Geddy Lee from the same period. Incredibly, these Moving Pictures photographs have remained unseen for 40 years, and are now being unveiled for the first time to help a worthy cause, Grapes for Humanity.

Grapes for Humanity is pleased to work with the Genius 100 Foundation (G100) Gift of Sight Campaign in partnership with Himalayan Cataract Project (HCP). These groups are working to eradicate preventable and curable blindness in low to middle income countries.

Proceeds from the sale of this special anniversary collection of photographs will provide the funds necessary to perform as many sight restoring surgeries ($125USD per) as possible for those in need in various under-resourced regions around the globe where HCP has operations.
The website also includes these comments from Alex Lifeson:
I clearly remember the day Deborah Samuel set up for this series of Moving Pictures photographs. Jumping around in the dark with a bright strobe flashing away was disorienting to say the least, but the results fit so well with the album concept and I loved the final photos she produced. I'm thrilled to revisit them and make these prints available in support of Grapes For Humanity.
To browse the entire collection and purchase prints, visit the website at movingpictures40.com.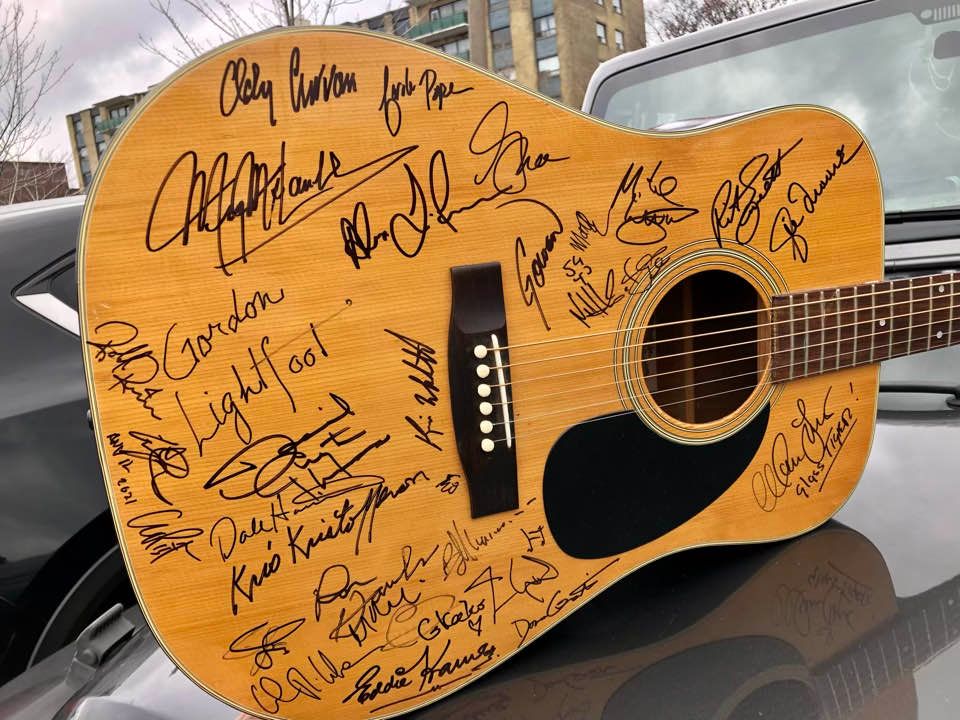 Speaking of Rush's many charitable endeavors, Canadian musician Greg Godovitz (Goddo) enlisted dozens of famous Canadian musicians, including Rush's Geddy Lee and Alex Lifeson, to sign an acoustic guitar that was recently auctioned off for over $28K, with funds going to assist Canadians in British Columbia that were affected by flooding due to heavy rainfall early last month. In addition to Rush, members of Triumph, Anvil, Barenaked Ladies, Blue Rodeo, Styx, and many others signed the guitar, with the complete list of signatures available here. The two very generous Toronto residents who posted the winning bid of $28,765 are Jessica Reid and Chris Gallatly. Here's a CityNews video story posted last week which shows some of the devastation caused by the flooding along with Godovitz explaining why he decided to organize the auction.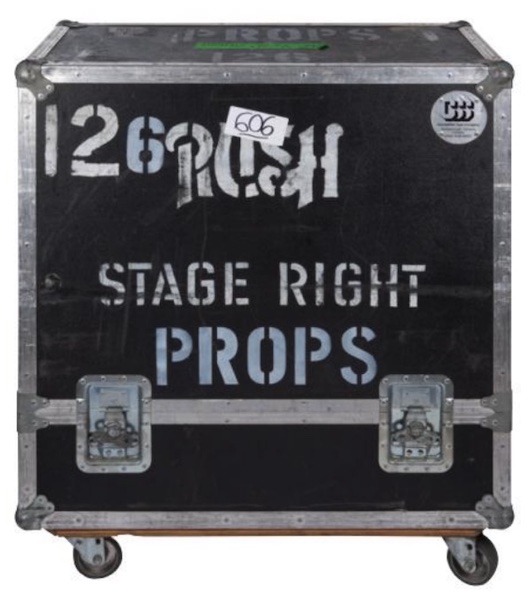 Van Eaton Galleries in Los Angeles hosted a Music Rising charity auction this past Saturday, December 11th to support musicians in the Gulf South who have been impacted by Hurricane Ida and the Pandemic. The auction was put together by U2's The Edge and producer Bob Ezrin, and included guitars and other artifacts donated by a number of musicians including The Edge, Slash, Paul McCartney, Dave Grohl, Lzzy Hale, Tom Morello, Noel Gallagher, Joan Jett, Bono, Adam Clayton, Paul Stanley, Alex Lifeson and many more. Lifeson's contribution was a tour-used Alex Lifeson signature Hughes & Kenner TriAmp MICEI tube amp and Hughes & Kettner CC412B30 cabinet half-stack Rush rig. Van Eaton Galleries recently posted the results of the auction, and Lifeson's rig ended up selling for $22,500, with the entire auction raising over $2 million in total (thanks RushFanForever).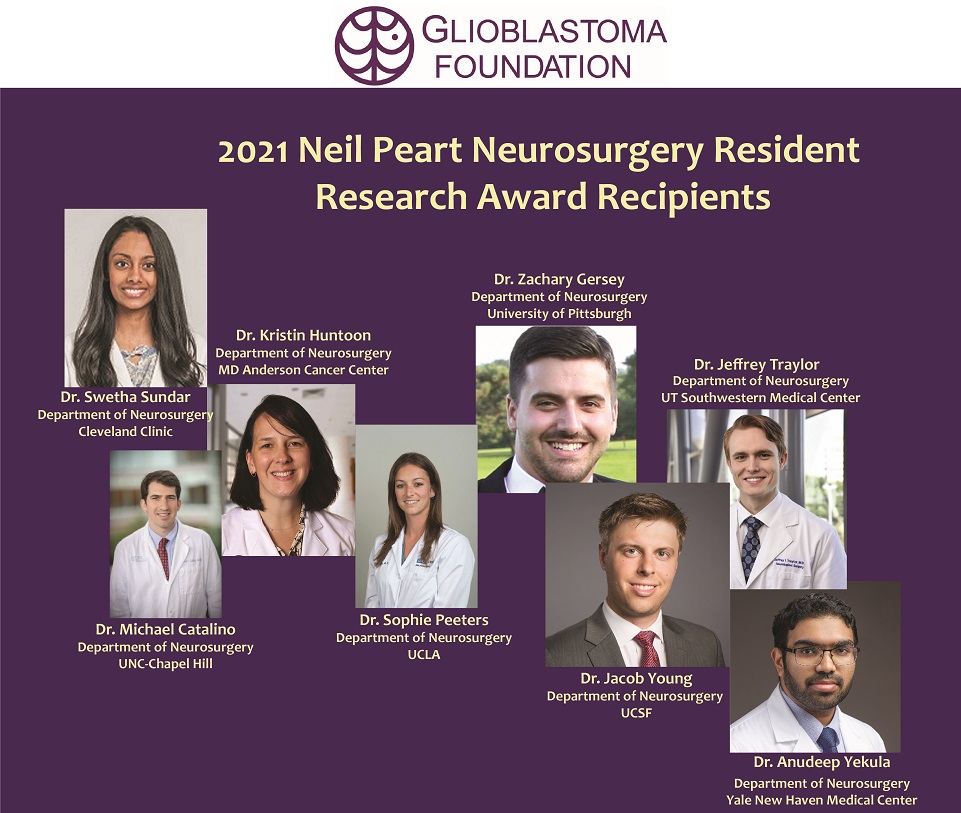 The Glioblastoma Foundation has announced the expansion of their Neil Peart Neurosurgery Resident Research Award, which they started last year in honor of the late Neil Peart, who passed away from Glioblastoma in January of 2020. The first Award was granted to Dr. Zachary Gersey of the University of Pittsburgh back in June of 2020, and the Foundation is expanding the Award in 2021 to seven more Neurosurgery Residents in honor of their five-year anniversary as described in this article (thanks Robert M). The seven Award recipients are Dr. Kristin Huntoon of the MD Anderson Cancer Center, Dr. Swetha Sundar of the Cleveland Clinic, Dr. Jeffrey Traylor of UT Southwestern Medical Center, Dr. Michael Catalino of UNC-Chapel Hill, Dr. Sophie Peeters of UCLA, Dr. Jacob Young of UCSF, and Dr. Anudeep Yekula of Yale New Haven Medical Center. For more information and to make a donation, visit glioblastomafoundation.org.
Alex Lifeson and Canadian session musician Bernie LaBarge will be appearing together for a new interview as part of a special prime time airing of Toronto radio station JAZZ FM 91's Session Notes hosted by Brad Barker this coming Tuesday, December 21st (which is - coincidentally - International Rush Day). Bernie LaBarge is a Canadian performing and session guitarist, award-winning singer/songwriter, and producer. He also happens to be good friends with Alex Lifeson, and was a member of The Dexters - the house band at Alex Lifeson's former Toronto Nightclub The Orbit Room. From the Facebook event page:
Longtime friends and fellow guitarists Alex Lifeson (of Rush) and Bernie LaBarge join host Brad Barker for a special, primetime episode of Session Notes.

They tell us about how they met, their greatest influences, the lessons they've learned and the roles they've played throughout their many years as top-of-the-line Canadian musicians. ...
The interview will be available to watch online via YouTube on December 21st at 8PM EST.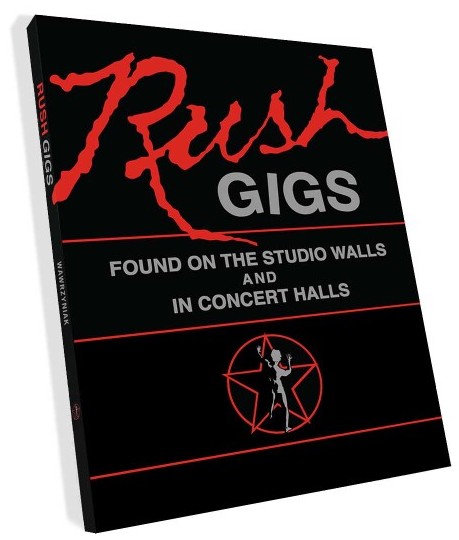 Earlier this month Rush released a new, 208-page book of Rush concert ads and posters titled Rush Gigs, which is now available for purchase via Rush Backstage at this location. An autographed edition had also been available but quickly sold out. From the Rush Backstage Club:
Over Rush's long 45+ year history, they played everywhere from "drop-ins" in suburban Toronto to the largest stadiums across the world. Along the way, many bar owners, local newspapers, club designers, and large entertainment conglomerates advertised these shows, these "gigs"- in magazines and marquees and myriad other places. Within these pages, you'll learn about the first time Neil Peart ever took the stage with Rush, how Santa Claus (!) opened for Rush, and just how extensive their touring really was. You'll see ads and gig posters promoting everything from Rush's first concert in America to the largest crowd they ever played (a benefit show in Toronto) to their final act, at the fabled Forum in Los Angeles. A must for fans of one of the most storied rock acts of all time, Rush.
The book was written by Ray Wawrzyniak and edited by Mark Irwin, both of whom where guests on this past week's episode of the Something for Nothing podcast to talk about the book and how it came about. You can listen to the interview below or via your favorite podcast service:
In the latest episode of the 2 Guys Talking Rush podcast, hosts John and Dan take on the controversial topic of Rush Haters. They welcome in 3 guests who all have professed a dislike of Rush; Paul Green (founder of School of Rock) Leslie Ylinen (writer, journalist) and David Setgenian (just doesn't like Rush). You can listen to the discussion below or via your favorite podcast service: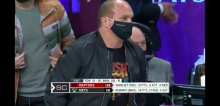 Former Toronto Maple Leafs hockey player Tie Domi was at this past Tuesday night's Toronto Raptors game sporting a Rush t-shirt as seen in this video (region locked to Canada) and screenshot (thanks Bruce L).
This past Friday's edition (Dec. 12, 2021) of the New York Times Crossword Puzzle included a Rush reference. The clue for 47 Down was Neil ___, drummer/lyricist for the rock band Rush. The answer - of course - was PEART. Thanks to Michael S and John H for the heads up.
Kalamazoo, MI radio station K102.5 posted an article earlier this week in which the author reminisces about Rush's March 19, 1975 show at The Rafters in Battle Creek:
... One night stands out above all: March 19, 1975, when Rush took the stage. With their new drummer Neil Peart in the lineup, Rush began to sound like Rush with their second album Fly By Night. They hit the road promoting the album, opening shows for Kiss and Aerosmith, who were promoting their Alive! and Toys in the Attic albums. This was a great year in music, indeed. As still happens today, opening acts will often book their own shows at smaller clubs on a night off from a major tour. This is how Rush ended up at The Rafters. ...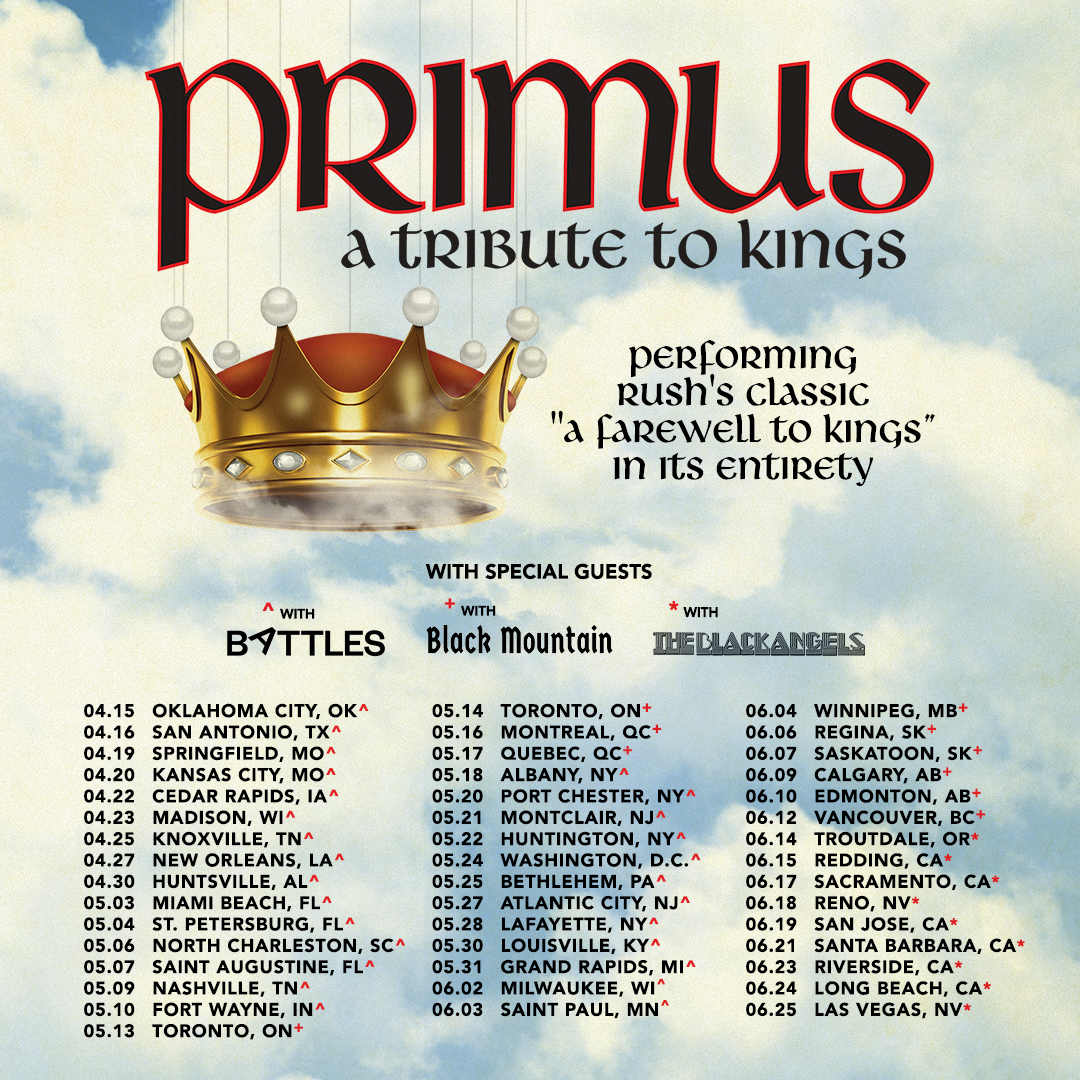 The 2021 leg of Primus' A Tribute to Kings Rush tribute tour finished off in Phoenix back in October, and - despite a few cancellations along the way due to COVID-19 - the tour was a huge success. The tour saw the band paying tribute to their musical heroes Rush by covering the A Farewell to Kings album in full as seen in these fan-shot videos (part 1, part 2), mixed in with a couple sets of Primus classics. Last month, the band announced rescheduled 2022 dates for the 5 cancelled shows, and also promised that more dates (including several Canadian cities) would be announced soon. Earlier this week they made good on that promise, announcing an extensive, 46-date, coast-to-coast 2022 extension of the tour, including several Canadian dates, which will kick off in Oklahoma City on April 15th, and conclude in Las Vegas on June 25th. From the official Primus Facebook page:
Primus will hit the road again in 2022, continuing to pay homage to prog-rock legends RUSH iconic album "A Farewell To Kings". This newly announced leg of 'A Tribute To Kings' will include its first stops in Canada and feature special guests Battles, Black Mountain, & The Black Angels on select dates.

A special pre-sale, including VIP upgrade options, will go on sale TODAY at 12pm local time, using the code KINGS22. General public on sale is this Friday, December 17 at 10am local time. ...
For all the details and to purchase tickets visit primusville.com.

Christmas and New Year's Day are just around the corner, and I'd like to take a moment to thank everyone who continued to support the site this past year, particularly those who donated to the site, purchased items through my Amazon links and my Amazon Rush store, or clicked on any of my sponsor ads. Every bit helps and I really appreciate it. If you'd like to make a donation yourself, you can do so at this link. Any donation of 3 bucks or more ($5 outside US) will get you a free RUSH IS A BAND bumper sticker as a thank you. Also don't forget to follow RIAB on Facebook and Twitter, and keep sending in any Rush news tidbits you might come across. That's all for this week. Happy Holidays everyone!!