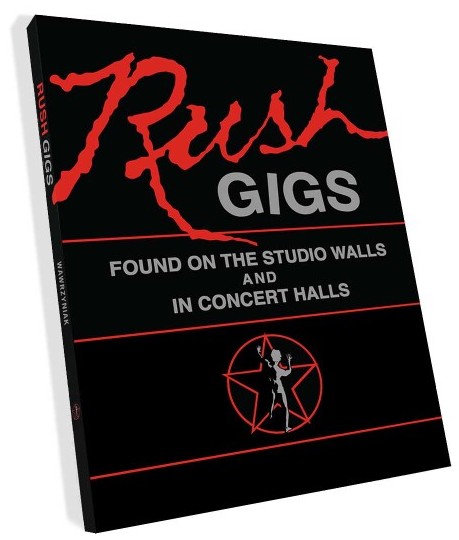 Rush has announced the release of a new, 208-page book of Rush concert ads and posters titled Rush Gigs. The book is now available for pre-order and will begin shipping on December 1st. An autographed edition had also been available but quickly sold out. From the Rush Backstage Club:
Over Rush's long 45+ year history, they played everywhere from "drop-ins" in suburban Toronto to the largest stadiums across the world. Along the way, many bar owners, local newspapers, club designers, and large entertainment conglomerates advertised these shows, these "gigs"- in magazines and marquees and myriad other places.

Within these pages, you'll learn about the first time Neil Peart ever took the stage with Rush, how Santa Claus (!) opened for Rush, and just how extensive their touring really was. You'll see ads and gig posters promoting everything from Rush's first concert in America to the largest crowd they ever played (a benefit show in Toronto) to their final act, at the fabled Forum in Los Angeles. A must for fans of one of the most storied rock acts of all time, Rush.