UPDATE - 10/3@1:31PM: Alex Lifeson ended up NOT attending the West End Phoenix fundraiser. They had actually announced this a few weeks ago (thanks RushFanForever) but it was never brought to my attention. Sorry for any confusion.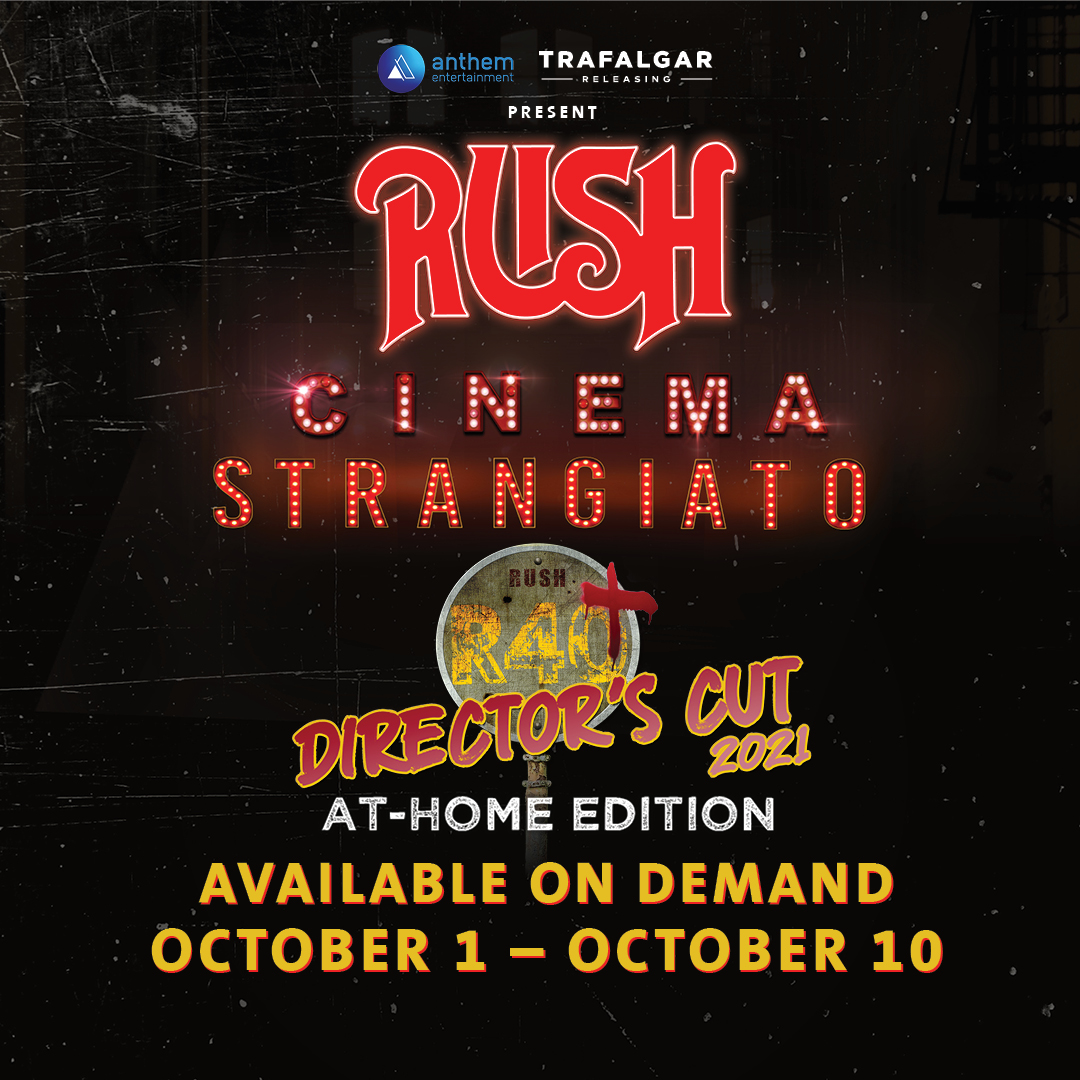 Rush's Cinema Strangiato Director's Cut was shown in theaters worldwide early last month on September 9th. For fans who missed that showing, the film will be available on-demand at home worldwide for a limited time starting tonight at 9PM EST through October 10 at 11:59PM. This evening RUSHCON will host a live virtual Interactive Watch Party for fans to connect and discuss the film when it premieres online. Those who purchase a watch party ticket will maintain access to the content for the entire duration of the on-demand window, but only those who log in during the live event this evening will be able to participate in the chat. Visit www.cinemastrangiato.com for all the details and to purchase access.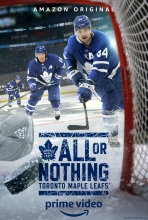 In addition to their upcoming Envy of None project, Andy Curran and Rush's Alex Lifeson have also been working on scoring music for TV and movies. One of their songs, Liar, was featured in the Netflix series Tiny Pretty Things as Curran describes in this UCR interview, and they also contributed some music to the new Amazon Prime docu-series All Or Nothing: Toronto Maple Leafs, which is now available on Prime video. The music can also be heard in the show's trailer here.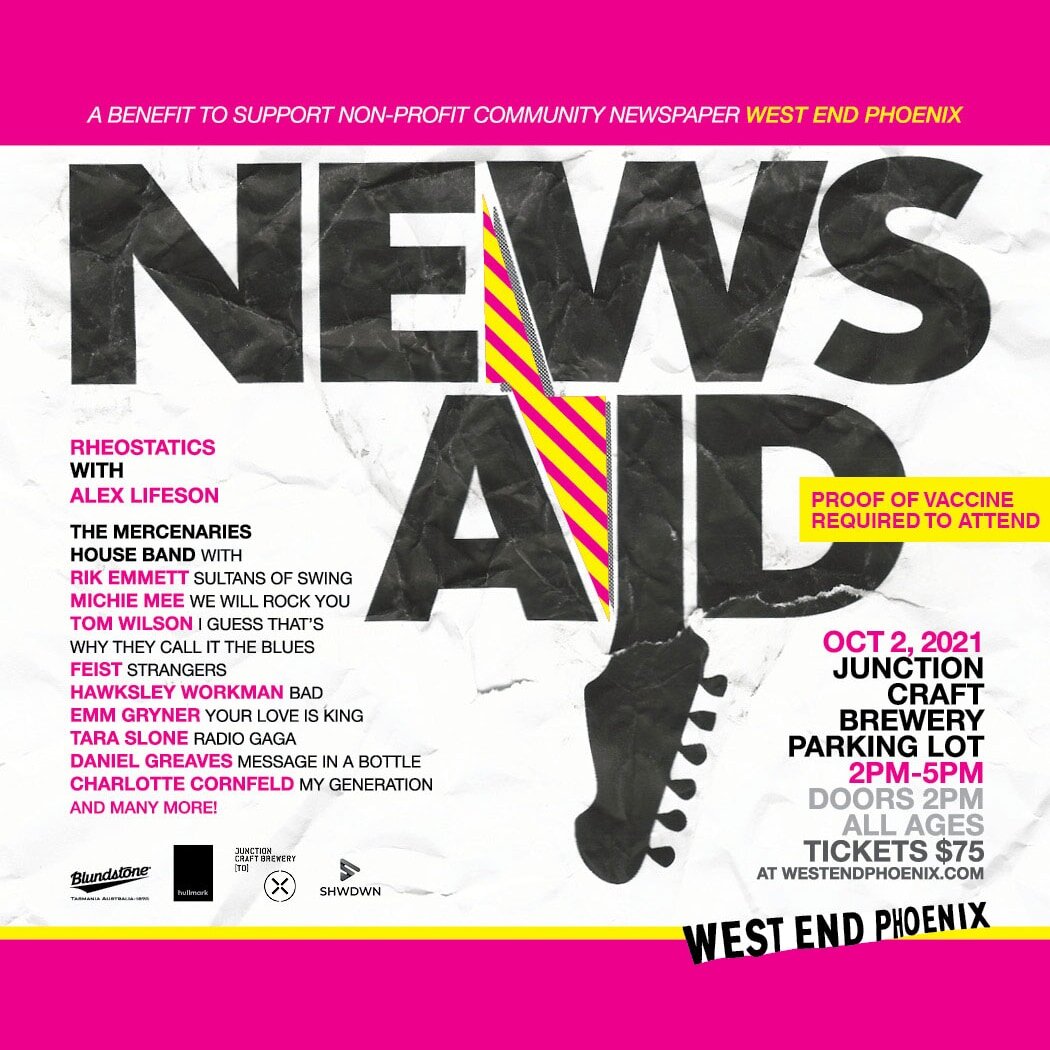 Speaking of Lerxst, Dave Bidini's West End Phoenix monthly community newspaper for Toronto's West End will be hosting a News Aid fundraiser tomorrow, October 2nd from 2-5PM at the Junction Craft Brewery parking lot. Rush's Alex Lifeson will be one of the participants at the SOLD OUT event, and will be performing with Bidini's band The Rheostatics. Also slated to perform are Rik Emmett, Michie Mee, Tom Wilson, Feist, Hawksley Workman, Emm Gryner, Tara Slone, Daniel Greaves, Charlotte Cornfeld and many more. The West End Phoenix launched back in 2017, and Lifeson has been a past contributor to the newspaper with a "storytelling comic" titled The Meaning of Lifeson which was illustrated by artist Casey McGlynn. He's also attended and performed at past fundraising events for the newspaper.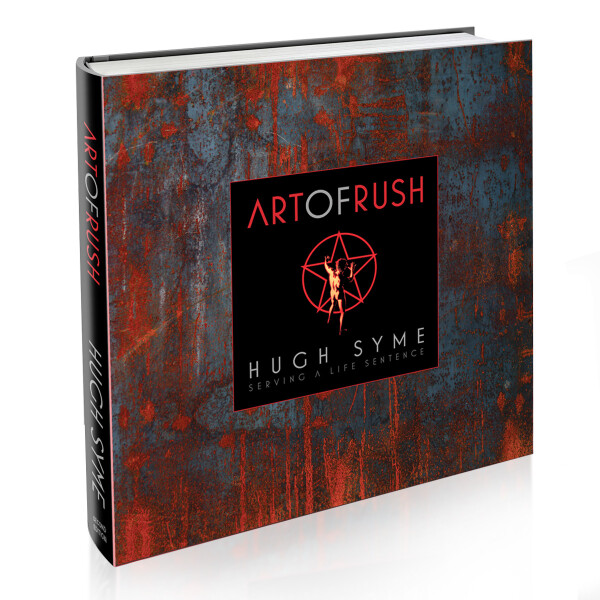 A newly expanded and updated second edition of Hugh Syme's The Art of Rush is due to release in less than 2 weeks on October 12th (the original edition was released back in 2015), and is currently available for pre-order. This updated edition will include a newly designed cover along with an additional 24-page section featuring Rush artwork that has been released since 2015, including the 40th anniversary box set releases from recent years. This past week Syme hit the interview circuit and spoke with both John Patuto at Cygnus-x1.net, and Eric Hansen at Power Windows to talk about the new book and his long career working with Rush, which started way back in 1975 with the Caress of Steel album. Here's an excerpt from his Cygnus-x1.net interview where Syme talks about working with the band and Neil Peart in particular:
... "Every once in a while I [pinch myself]. Certainly during the process of being as fortunate as I was, it wasn't just a question of being with a band that that was gaining notoriety and becoming, you know, a cult following kind of band and a BIG band. It was that I was so fortunate to be working with the likes of these guys. These were creative guys. These were guys that did, to Neil's credo, deviate from the norm. They even surprised me, and the fact that we could enjoy humor so early, and they would embrace some of my glib ideas for some of Neil's always remarkable titles. He's been my favorite person to offer up these brilliant titles like Signals and Moving Pictures and Hold Your Fire. I mean, not many bands are as consistent as Neil was with his wordsmithing. ... He was a man of words, in all respects, whether lyrics or as the author that he was, as well. But the freedoms they afforded me were just ridiculous and much appreciated by me, because they wanted that same freedom from the record labels. They didn't want A&R people in their recording studios any more than they wanted anyone talking to me, which was unheard of." ...
Here's a sample from the Power Windows interview where Hugh talks about the new content for the expanded edition:
... Yeah, we made an addendum. We didn't invade the main part of the book, or insert the new art throughout the book. We actually treated the new art as an offshoot of having done these 40th Anniversary box sets. And I thought, "Well, we either wait for another 40 years where I will be 109 years old, or we at least feature some of the 40th Anniversary artwork." ...
The expanded Art of Rush edition releases on October 12th, and you can pre-order it via Amazon at this location.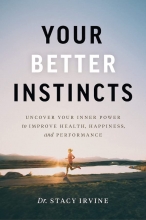 Dr. Stacy Irvine is a Toronto-based chiropractor and fitness expert who is the co-founder of Totum Life Science, and also the Contributing Fitness Editor for Chatelaine magazine. She recently published her first book via Page Two Books titled Your Better Instincts: Uncover Your Inner Power to Improve Health, Happiness, and Performance. The book offers advice on how to improve your overall health, performance, and happiness through tapping into your natural instincts. The book also features some interviews with celebrities who describe how their instincts helped them in their own personal and professional lives, and two of these featured interviews are with Rush's Geddy Lee and Alex Lifeson. You can check out some excerpts from their interviews in this post, and order the book via Amazon here.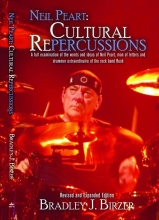 A newly revised and expanded edition of Bradley Birzer's 2015 book Neil Peart: Cultural Repercussions is slated for release in April, 2022 and is now available for pre-order as an ebook. The book is a biographical, in-depth examination of the words, ideas and professional life of Neil Peart, and the author has revised and expanded the original edition to incorporate Peart's final years. The revised edition also includes a new cover featuring a photograph of Peart taken by longtime RIAB reader and mega Rush fan Kelly D. A different photo by Kelly D also graced the cover of the original edition. The book is currently set to release on April 5, 2022 and the ebook can be pre-ordered here.
Guitar Connoisseur magazine posted an article this past week titled What Guitarists Can Learn from Neil Peart:
... we'd like to honor Peart by examining how his fervent commitment to excellence can-and should-inform the actions of creative thinkers. Specifically, in this instance, the feisty community of often-impractical dreamers, ruthless critics, unhinged egotists, ambitious obsessives, and, at times, ne'er-do-wells. We're talking about guitar players. ...
Dream Theater singer James LaBrie recently spoke with Revolver magazine to talk about the band's new studio album, A View From the Top of the World, which is due to release on October 22nd. One of the subjects that came up was instrumental songs, and LaBrie shared his five personal favorites, 2 of which were Rush songs:
Rush "La Villa Strangiato" (Hemispheres, 1978)

This song shows the sheer brilliance of Alex Lifeson. The beginning is one of the most beautiful and powerful displays of the guitar. He shines throughout this piece and is without a doubt one of the best in his respective instrument.

Rush "YYZ" (Moving Pictures, 1981)

Once again an opus instrumental showing that Geddy Lee and Neil Peart couldn't be more in sync and complementing one another. Geddy's bass playing is so epic and Neil and Alex just keep building on Geddy's execution ...
KSHE 95 in St. Louis will be hosting a Neil Peart Memorial Benefit for Kids Rock Cancer next month with Rush tribute band Thunderhead: The Rush Experience. The event is taking place at Maryville University at The Pageant on Friday, November 19th and you can get all the details and purchase tickets here.
Back in the early days of the Pandemic, Anthrax drummer Charlie Benante shared a video to YouTube of himself, Testament's Alex Skolnick and Suicidal Tendencies' Roberto "Ra" Diaz performing a virtual cover of Rush's YYZ, recorded with each member separated in their own homes. They received such a great response, they decided to do some more virtual Rush covers, including La Villa Strangiato, Red Barchetta and Subdivisions, along with covers of many other bands' songs. Back in May they released most of the non-Rush covers as an EP titled Silver Linings, with a portion of the proceeds going to the Neal Casal Music Foundation, an organization that provides musical instruments and lessons to students and makes donations to much-needed mental health organizations that support musicians in need; the Rush covers are being saved for a special Record Store Day Black Friday EP. Benante recently received a replica Neil Peart, candy apple red, Signals-era drumkit from Tama Drums and showed it off in an Instagram video a couple of weeks ago (thanks Thomas P). In the caption he teases the possibility of taking the kit on tour with his Silver Linings co-conspirators:
This past Wednesday, September 29th was the 45th anniversary of the release of Rush's first live album - 1976's All the World's a Stage. That's all for this week. Have a great weekend everyone!!