The 14th annual Andy Kim Christmas in support of CAMH Gifts Of Light took place this past Wednesday night at the Queen Elizabeth Theatre on the Exhibition Grounds in Toronto, and Alex Lifeson was one of the many artists to participate. Alex was very involved with the show, and sat in on guitar with Andy Kim, Tom Cochrane and Kim Mitchell. He played with Andy Kim on performances of his hit songs Rock Me Gently and Sugar Sugar, and with Cochrane on Life is a Highway and Boy Inside the Man. The highlight of the evening for Rush fans was Alex's performance with Max Webster founder Kim Mitchell, where he sat in on the Max Webster classic Lager & Ale, along with their 1980 Rush collaboration Battle Scar. The event was hosted by Russell Peters and also included performances from Broken Social Scene, Billy Talent, Ron Sexsmith, Hayden, Mary Margaret O'Hara, Bif Naked, Theo Tams and Peter and Leah of July Talk.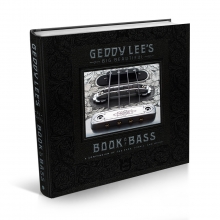 Due to popular demand, Geddy Lee has added one more book signing event before the Holidays, and will be signing copies of his upcoming Big Beautiful Book of Bass at IndigoSpirit at First Canadian Place in Toronto on Monday, December 17th, in addition to his previously scheduled signing event on December 18th at Bookend Books in New Jersey. Unfortunately both events are SOLD OUT although you can sign up to be put on a waiting list for the Toronto signing here. The Rush.com announcement also promises more signing events will be coming in the New Year. Geddy Lee's Big Beautiful Book of Bass is slated for release on December 18th and you can pre-order it at this location.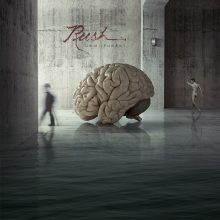 The latest issue of Prog magazine (Prog #93) hit newsstands last Friday and includes an extensive 8-page Hemispheres cover feature including an interview with Geddy Lee where he dishes on the making of Rush's 1978 prog masterpiece. There's also a bonus, 4-page interview with Ged where he talks about his aforementioned Big Beautiful Book of Bass. John at Cygnus-X1.net has transcribed the entire cover feature and made it available online at this location. Rush's new Hemispheres 40th anniversary box set released a few weeks ago and is now available as a 2 CD or 3 LP set along with a Super Deluxe edition that includes both the 2 CDs and 3 LPs along with a bonus Blu-ray disc. The set uses the Abbey Road Studios 2015 remastered edition of the album, along with a newly restored bonus recording of the band's June 1979 Pinkpop Festival performance in the Netherlands (with the 2112 performance replaced with one from a Tucson show in November 1978). The Super Deluxe edition also includes a 5.1 Blu-ray mix of the album (from Rush engineer Rich Chycki), 4 bonus videos, a 40-page hardcover book with unreleased photos, new artwork by original album designer Hugh Syme, and several other exclusive items. John at Cygnus-X1.net has transcribed the liner notes and made them available online here, along with scans of all the contents here. You can order the box set now via Amazon (2 CD, 3 LP, Super Deluxe edition), and also check out this unboxing video.

Back in October steel drum orchestra Pan Rocks announced that they will be releasing a steel drum Rush tribute album featuring Mike Portnoy. Recording is underway and Pan Rocks founder Tracy Thornton has been posting several photos and videos of their progress to his Instagram including these showing Portnoy laying down some tracks.
Guitar World recently posted a list of their Top 10 Acoustic Guitar Riffs and Rush's Closer to the Heart made the cut (thanks RushFanForever):
One of the legendary group's most well-known acoustic numbers-not to mention one of their more beloved songs in general-"Closer To the Heart" is graced with an absolutely lovely picked acoustic intro courtesy of the band's master guitarist, Alex Lifeson.
Louder posted an article titled Rush: a guide to their best albums this past week, where they review Rush's entire catalog by breaking each album down into different categories (thanks RushFanForever).
Here's Alex Lifeson performing Battle Scar with Kim Mitchell at this past Wednesday night's Andy Kim Christmas Show:
That's all for this week. Have a great weekend!!