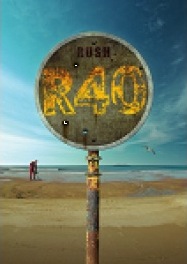 It was a huge week for Rush news with the release of Rush's R40 40th Anniversary Collectors Box Set this past Monday and Geddy Lee's performance of The Seeker at The Who Hits 50! benefit concert Tuesday, along with some new interviews from Geddy Lee and Neil Peart including some 2015 tour news. Rush's R40 40th Anniversary Collectors Box Set (6 Blu-ray discs or 10 DVDs) includes Rush's 5 most recent live videos (Rush in Rio, R30, Snakes & Arrows Live, Time Machine, Clockwork Angels Tour) along with an R40 bonus disc, all contained in a 52 page hardback book measuring 305mm x 225mm (12" x 9"). The bonus disc includes the full Laura Secord Secondary School 1974 footage including the 2 unreleased tracks I've Been Runnin' and The Loser, along with their cover of Bad Boy. Previews of both of the unreleased tracks are available on Rush's YouTube channel (I've Been Runnin', The Loser), and you can read interviews with Alex and Geddy discussing the tracks on radio.com (Geddy, Alex). As I'd mentioned above, the R40 bonus disc includes the full Laura Secord Secondary School 1974 footage. It also includes the Passaic, NJ Capitol Theatre show from 1976; Lock and Key live from 1988; Rush at the Molson Amphitheatre in 1997; the I Still Love You Man video from 2011; and the Rush portion of the Rock & Roll Hall Of Fame Induction in 2013. The Rush Backstage Club (and Best Buy) are also offering a special edition of the set that includes an extra R40 Completist disc (in addition to the bonus disc) that contains different content based on whether it's the Blu-ray or DVD version, with the ultimate goal being to ensure that the same content is included in both the DVD and Blu-ray packages. You can all the details regarding the Completist DVD in this post and check out the liner notes at Cygnus-X1.net. You can order the R40 box set on 6 Blu-ray discs or 10 DVDs.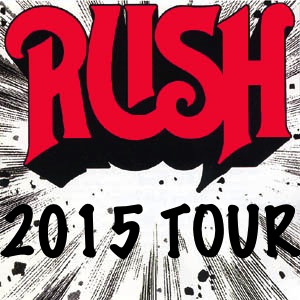 With the release of the R40 box set this week and all the talk of a 2015 Rush tour, Rolling Stone posted a new interview with Geddy Lee earlier this week where he addresses these topics and more. On the subject of a 2015 tour, Geddy says there's been no decision yet, despite Alex Lifeson's comments from earlier this year:
... We're still talking," ... "Everybody has a different idea how they want to spend the next couple of years, so we haven't come to a decision. I'm ready and happy to play if everyone else agrees. I think in the next couple of months we'll decide to do something or not." ... "My guess is that there would be a tour [before making an album]," ... "But I'm itching to just play and record. I would like to make another album, but I don't know where the other guys' heads are at about that. I know Alex is ready to write."... Lee says he's not implying that drummer Neil Peart is the holdout. "It's a group thing," ... "It's one of those things where everybody enjoyed their break so much. It doesn't feel like it was very long ago that we played our last show in Kansas City. So it's like, 'Do we have to talk about this already?' But slowly we're getting around to figuring it out." ... Unlike many of their peers, Rush would never even consider a project that didn't involve every member. "I couldn't abide that," ... "We're like the Three Musketeers, all for one and one for all. If one guy has had enough, then that's it. It's over." Even if Rush deactivates at some point in the next decade, Lee can't imagine moving away from music. "I love to play and I love to write," ... "I would be totally up for continuing to work. It's in my blood. If the guys that I love to play with aren't available and I was dying to play, I would do something on my own." ...
They also elicited questions for Geddy via Twitter using the hashtag #AskGeddyLee and posted a few of the questions along with Geddy's answers this morning. There are several setlist-related questions that may disappoint fans of mid-70s-era old Rush. Here are a few of his comments regarding specific songs:
Fly By Night: I don't know, man. That song scares me. ... It's a high song. It's also a time and a place. I wouldn't say no, but it wouldn't be my first choice.

The Necromancer: "We are men from Willowdale." Yeah, I don't know. Same thing. That whole Caress of Steel period is stuck in a strange and funny moment in our history. I really don't know how that would stand the test of time.

Cygnus X-1 Books 1 and 2:
Ah, well, that would be cool. Yeah, that would be super cool.

Cut To The Chase":
I like that song. I don't know if the others guys do, but I like that song.

Chemistry: Oh, great. I wrote that song in my basement when I lived in the country. That was one of the first songs I demoed on my own and then brought to the band. And then Neil did his lyrical magic on it. That's a cool song. I like that song.
So there's some hope for Cygnus X-1 but probably not The Necromancer. However, when the interviewer mentioned that fans want to hear stuff from the first three or four albums Geddy said:
If we agree to go out and it is going to be some sort of anniversary thing, then I'm sure we'll pull some of those old songs out.
Despite the uncertainty regarding a 2015 tour, Neil Peart's drum tech Lorne Wheaton tweeted out the following last weekend, muddying the waters even more:
Guess it's time Bubba & I started to think about a new kit. :0) The "Time Machine" is officially retired after next weekend.
No need for a new kit if there's not going to be a tour, right? Lorne will be showing off the kit at a Roland Canada event at Just Drums in Toronto tomorrow afternoon. Lorne sat down with Kim Mitchell on Q107 in Toronto for an interview to discuss this event which you can listen to at this location (thanks Don C). So in hopes that an official tour announcement is coming, Skip Daly over at RushPetition.com has updated the site to reflect a 2015 tour and is asking fans to make their requests. So make your voice be heard and vote, and be sure to follow RushPetition.com on Facebook.
In celebration of the release of the R40 Box Set, CBC Music posted a series of Rush-themed articles all this past week. Veteran Canadian musician and Rush friend Dave Bidini kicked things off by looking back at the band's 40-year legacy in this article. They topped off Rush Week with a series of Neil Peart video interviews including a 25-minute, 2-part, sit-down interview where Neil talks about motorcycles and writing (specifically his new book Far and Near: On Days Like These), along with Rush's 40 year legacy (part one, part two). There was also this video where he dissects his various drumsets along with a photo gallery where he shares his thoughts on Rush's 10 Best Songs. Also as part of their Rush Week, CBC Music ran a Twitter contest all this past week to determine Canada's biggest Rush fan, where the winner - to be announced today - wins an R40 box set. There's also an article celebrating the history of Rush in pop culture, a list of 40 things you didn't know about Rush, 11 great songs that sample Rush, and ten Rush quotes to live by.
In addition to the CBC Music interviews, Neil Peart made an appearance on CBC Radio 2's The Strombo Show with George Stroumboulopoulos this past Sunday evening. The full podcast from the show is available online and you can listen to the Neil Peart interview beginning at about the 55-minute mark and running through the 2:11:00 point with a lot of Rush and other music interspersed throughout. A video of the interview sans musical interludes is also available on YouTube. Neil spends most of the time discussing the book, but does talk a little about Rush (but nothing about a tour or future plans). There was also Phil Simon's third and final portion of his interview with Neil Peart posted earlier this week where Simon asked Neil a couple of questions from fans that he collected via his website back in September. He asks Neil about songs that he'd like to play live as well as whether they'll be string sections on future tours. You can listen to Neil's responses at this location. Neil's interview with Jeff Woods for his Legends of Classic Rock syndicated radio show is also slated to air this weekend. Oh yeah, and Neil came in at #18 (??) on LA Weekly's list of the 20 best drummers of all time (thanks Joseph B). Whew!
On another subject, but related to the R40 box set release, Rush's 2 most recent live videos - both of which are included in the set - were quietly certified Platinum by the RIAA in the Video Longform category this past spring. Time Machine was certified 2X Platinum (200,000 units sold) while Clockwork Angels Tour was certified Platinum (100,000 units sold) this past May 14, 2014. The RIAA's database of Gold and Platinum certifications is freely available online and you can check out all of Rush's certifications here (just do a search for "Rush"). Although several Rush videos and compilations have been certified over the past several years, the last time a Rush studio album was certified was back in 2001 when Roll the Bones was given Platinum certification. Rush's last 3 studio albums have yet to receive even Gold certification (sales of 500,000 units) here in the US.
Geddy Lee taped an episode of PBS Speakeasy with Michael Chabon this past Friday afternoon at the McKittrick Hotel in New York City and had this to say about the experience:
"75 minutes flew by talking to one of my favourite writers and a truly awesome person" - Geddy Lee
The episode will air on PBS some time in April of next year. A small number of tickets were made available to the event and reader Kelly D along with a few other Rush Rats were able to attend. Kelly posted a number of tidbits from the appearance to her Twitter feed.
Speaking of Geddy, back in June of 2010 we learned that Geddy Lee had optioned the film and TV rights to Dave Bidini's 2005 book Baseballissimo. Variety magazine then reported back in 2011 that development on the film was moving forward with Jay Baruchel and Jesse Chabot as co-writers. Last year the Hollywood Reporter announced that veteran director Jacob Tierney will direct the film with a script by Baruchel, David Miller producing and Geddy Lee and Bidini executive producing. The film has begun casting, and it was announced this past week that actor Anton Yelchin has taken the lead role in the film and will play Kyle Buffone, a rising baseball minor-league player who gets detoured on the way to major-league stardom by pitching for the Peones, a baseball team in Italy. Dave Bidini is a Canadian musician, author and founding member of the Rheostatics who is also good friends with Geddy. Canadian actor Jay Baruchel is best known for his starring roles in the films She's Out of My League, The Trotsky, and How to Train Your Dragon, but Rush fans probably best recognize him as the star of Rush's Clockwork Angels Tour intermission video The Appointment.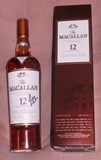 The folks at RUSHfest Scotland are running a world wide raffle to win a 12 year old bottle of The Macallan signed by Neil Peart to raise funds for Macmillan Cancer Support. The bottle comes with a certificate of authenticity and is no longer in production, so it is sure to go up in value. For all the details and to enter the raffle, just visit www.justgiving.com/rushfest-Scotland.

Back in a couple of September Friday Rush updates posts I reported some sightings of rapper Pharrell Williams wearing a Rush Test For Echo t-shirt. It was first spotted during a concert at the Stockholm Globe Arena as seen in this Guardian article, and then a fan posted this photo of himself with Williams backstage wear he was also wearing the t-shirt. Williams is one of the judges on NBC's The Voice and was wearing the t-shirt Wednesday night also as seen in this screenshot. He must be a prog-rock fan since on the previous episode he was wearing a Yes t-shirt.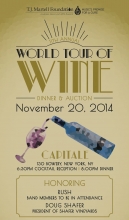 And although this past week's Rush news cycle was dominated by Geddy Lee and Neil Peart, there was a little bit of Alex Lifeson news to report too. The 11th annual TJ Martell World Tour of Wine Dinner & Auction will take place on Thursday, November 20th at the Capitale in New York City. The event will be honoring Rush and Doug Shafer (President of Shafer Wines), and Rush.com confirmed earlier this week that Alex Lifeson will be attending the event. Proceeds from the event and auction will go to benefit the TJ Martell Foundation efforts to support Leukemia, Cancer and AIDS research. For all the details and to purchase tickets visit Rush.com and the TJ Martell Foundation website.
And speaking of Lerxst, Three Doors Down guitarist Chris Henderson gushes about working with Alex Lifeson in this Memphis Flyer article (thanks RushFanForever):
... I can't explain how nice a guy and how smart he was. How cultured he was and how great a musician he is. I can't put into words how much his influence brought to my life before I met him and after I met him. There's not a week that goes by that I don't think of that experience. I spent three weeks with him in the studio. He taught me that the technical aspect of being a producer is not the most important part. The most important part is the song and how to delegate. If you want to change someone's art, they are going to fight you on it. If it's all about the art becoming better, you've got to get your point across. That's what Alex taught me. Instead of saying 'I'm a producer. I'm from Rush. You need to listen to me.' He wasn't like that. He came in and was like,' Think about it like this: What does the fan think? From a radio listener's perspective, you have about 13 seconds. They hit that seek button. That's the way it works. He taught us that. ...
Lifeson produced the band's 2002 album Away From the Sun. Keeping on the subject of gushing Rush fans, Weezer guitarist Rivers Cuomo sat down with Rolling Stone recently and was given 6 songs to listen to and share his comments, one of which was Rush's Limelight:
This song was huge on the radio when I was a teenager, but at the time I actually wasn't into Rush. It sounded to me like music that bass players and drummers loved, and I was a guitar player. The guitar didn't have enough distortion for me. But now this is one of my favorite Rush songs. The solo is incredibly sad, and the emotion of the song just builds and builds. It's an odd track - this singer with a really high-pitched voice, and these intellectual-sounding lyrics. It's amazing how popular something like that could be back then. I'd also like to point out that this song makes reference to the same Shakespeare quote that we did in "The Greatest Man That Ever Lived": "All the world's a stage." It's also in an Elvis Presley song.



Outside of the R40 Box Set release, the biggest event of this past week was Geddy Lee's performance of The Seeker at The Who Hits 50! Teenage Cancer Trust a benefit concert this past Tuesday, which helped to kick off The Who's 50th anniversary tour that kicks off later this month and runs through next year. The event took place at the O2 Shepherds Bush Empire in London, England where The Who's house band was joined onstage to perform Who classics by a number of famous artists including Geddy Lee. As was widely anticipated, Geddy performed The Seeker - the one The Who song that Rush included on their 2004 Feedback covers EP. MC Chris Evans introduced Geddy who came out and said the following:
Well, Hello! Very happy to be here to celebrate the 50th anniversary of The Who for the Teenage Cancer Trust. Thank you all for supporting the Teenage Cancer Trust. This is The Seeker!


He then cranked out the song with the help of The Who's house band. Pearl Jam's Eddie Vedder then came on and did Naked Eye, Won't Get Fooled Again and everyone joined him onstage for Listening to You, where Geddy hung out towards the rear stage and shared a mic with the keyboard player. Geddy also came out at the very end to applaud Roger Daltrey who made a surprise appearance and sang Substitute and Young Man Blues. You can read a full report and check out a this huge gallery of pro-shot photos on The Who's Facebook page. You can also follow the evening's events on Twitter using the hashtag #TheWhoHits50. Geddy's performance garnered some great reviews in the music press including this from Rolling Stone:
Geddy Lee, in contrast, put in a laidback performance on "The Seeker." The Rush singer, who had flown in from Canada especially for the gig and celebrates his own band's 40th anniversary this year, also played bass and later said he was "thrilled to support the Teenage Cancer Trust while celebrating the music of the Who, a band that changed my life."
And these kind words from The Guardian:
... Rush's Geddy Lee's leather-lunged take on The Seeker confirms that when the Who rock, they really rock. ...
There are a few bootleg videos of Geddy's performance floating around on Facebook and YouTube including this one.
Whew.. what a week for Rush news! Have a great weekend everybody!