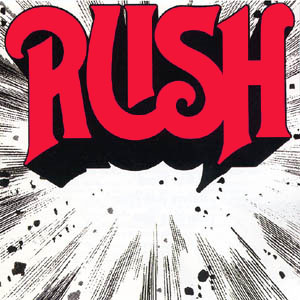 I hope everyone had a wonderful Christmas this past week and was able to spend some quality time with family and friends (and get lots of Rush swag under the tree!). Because of the Holidays there isn't much to report in the Rush news department for this last installment of the Friday Rush updates for 2013. Yesterday we learned that Rush will be releasing a re-issue of their debut album next year to celebrate the 40th anniversary since its release back in 1974, and earlier in the week the upcoming Clockwork Angels graphic novel became available for pre-order. Other than that things were pretty quiet.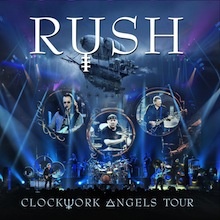 Since the year 2013 is coming to a close, there have been a flurry of end-of-year, best-of lists released over the last few weeks. Rush's recently-released Clockwork Angels Tour made a few of these lists including Scott Ian's best of 2013 list at LoudWire.com (thanks ou812112). Q104.3 is running their Year that Rocked: 2013 poll and Clockwork Angels Tour is one of the options in the Best Classic Rock Movie category. Rush is also included in the Best Live Performance category. Be sure to place your vote for Rush at this location. On that note, now that Clockwork Angels Tour has been released for over a month now and most fans have had a chance to see it, I'd thought I'd ask everyone how they think it stacks up against all of Rush's other live releases. Take the poll and let us know. Reviews of Clockwork Angels Tour continue to trickle in including this one from blogger and Rush fan Dave Sokolowski.
WatchMojo.com posted their list of the Top 10 Rock Bassists (thanks Mark H) earlier this week and Rush's Geddy Lee topped the list at #1.
Photographer Deirdre O'Callaghan is putting together a new book called The Drum Thing. The planned book will contain collections of photographs and interviews with some of the drum world's biggest names including Neil Peart, who will also be writing the foreword. The Drum Thing Twitter feed posted a scanned excerpt of a quote from Neil Peart from the book earlier this week:
... When I pick up the sticks and settle my feet on the pedals, I have a couple of favourite rhythmic foundations that I fall into every day - repeating patterns (ostinatos) that are both comfortable and inspiring. I nearly always begin by improvising over a 3/4 "waltz" lilt, and gradually build intensity, then modulate through a couple of Latin rhythms I like. I often try out new ideas that - if they are successful - may well appear in my solo in that night's performance ...
O'Callaghan is appealing for funding to finish off the project through a Kickstarter campaign located here. In addition to helping to get the book into production, your pledge will get you some cool extras including launch invites, signed swag and more, depending on how much you contribute. For all the details, preview photos/videos and more, check out the Kickstarter campaign page.
Speaking of Neil Peart, he and his wife Carrie Nuttall attended Global Green USA's 10th annual Pre-Oscar Party this past February 20th at the Avalon Hollywood. A red carpet YouTube video interview with Neil from the event recently surfaced online and you can check it out below or at this link (thanks Sean). Neil talks for nearly 2 minutes about what he appreciates about the work Global Green USA is doing and what he does to be green in his own life.
2013 was a huge year for Rush with the band finally getting inducted into the Rock and Roll Hall of Fame, embarking on a second leg of their highly successful Clockwork Angels tour and releasing an accompanying live video, and releasing their long-awaited remix of 2002's Vapor Trails. Despite the fact that 2014 will mark the 40th anniversary since the release of Rush's first album back in 1974, the band has indicated that they will not be embarking on any kind of R40 tour and will instead spend most of the year on a break from the band. That said, we've already learned that we'll at least be getting a re-issue of the debut album next year to mark the occasion, and hopefully the band will do something else special to celebrate. I hope everyone has a great weekend and a Happy New Year!