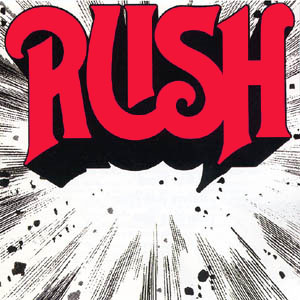 According to a Toronto Globe and Mail article posted yesterday, Rush will be releasing a re-issue of their 1974 debut album to celebrate the 40th anniversary since its release next year (thanks Rob B). The article cites an interview with Universal Music Canada's VP of catalog marketing Ivar Hamilton:
... Hamilton cites the Canadian hard-rock trio Rush as an example of active partners in the process, saying the band members are "very involved" in next year's 40th-anniversary reissue of the group's self-titled debut album. ...
No other details regarding the re-issue are currently available, but it will likely include a re-master of the album, new and expanded liner notes and hopefully some other goodies. More information as we learn it.