UPDATE - 10/12@1:46PM: Here's some late-breaking news; Alex Lifeson ended up coming in at #3 in Guitar World's bracket poll to determine the 100 Greatest Guitarists of All Time. Alex had made it into the final 4 and lost to Eddie Van Halen, but since he received the most votes otherwise he was placed at #3. You can check out the complete list here.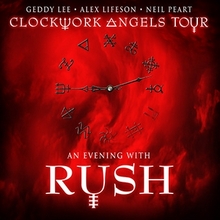 Rush's Clockwork Angels tour kicked back into gear after a 10-day hiatus this past week at the Webster Bank Arena in Bridgeport, CT. Despite some speculation that the band might take advantage of the 10-day break to mix things up with the setlist, they stuck with the pattern and played their Night A set as expected. Tonight they'll play in Philadelphia where they will likely pull out the same Night B setlist that was played in Edmonton. They then will head back to the homeland for a run of 3 Canadian dates where they'll play back to back shows in YYZ at the Air Canada Centre this coming Sunday and Tuesday, and then off to Montreal next Thursday. After a series of dates in the Eastern US, they'll head south and then take another short break before heading out West for the third and final leg of the 2012 tour. We know that the band will then hit the road again next May for a series of ten European dates, but there's still a question as to whether they'll be adding more North American dates in 2013. Every indication is that they will, but there's been no official word yet. It's likely they will do a series of dates before and/or after the European leg - much like what they did for the 2011 leg of the Time Machine tour. Hopefully we'll get some news on this front in the coming weeks.
Neil Peart took advantage of the band's 10-day break in the tour and updated the news page on his website yesterday evening with a story titled The Better Angels. Neil discusses his motorcycle travels between tour stops from the first leg of the Clockwork Angels tour intermingled with bits of philosophical musings. He also talks a little about the tour itself towards the end of the essay:
... Just before band rehearsals I wrote a piece for Drum Workshop's Edge magazine about my long preparations, physically and musically, and each of us brought that dedication to the rehearsal hall from the beginning. Over the course of many months, we built up the most musically adventurous and visually "active" show we have ever presented. Deciding to do two different shows on alternate nights, with a number of songs changing, and even a few "one-off" songs for special occasions, has been uplifting for us. Perhaps most uplifting of all has been adding "guest musicians" to our show for the first time in our lengthy career. Having the Clockwork Angels String Ensemble join us makes the second set really special. The eight string players were chosen by arranger David Campbell, who wrote the scores for the Clockwork Angels album as well as for a number of older songs in the set. ...
It's a long update, spanning 2 pages but well worth the read. Be warned however that there are a few tour spoilers towards the end of the essay. There's no mention of the band's Rock Hall nomination either, so Neil likely wrote the piece prior to the announcement or didn't care to comment. You can read the whole thing at this location.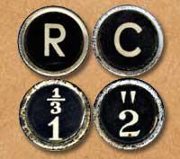 The 12th annual RushCon Rush fan convention kicks off this evening in Toronto and runs through the weekend. The guest speakers this year will be none other than Rush pyrotechnician/tour photographer John Arrowsmith, and Clockwork Angels: The Novel author Kevin J. Anderson. Events will include a bunch of fun Rush-themed games, a photographic tribute to the late Andrew MacNaughtan, Rush tribute band Lotus Land, a Rush charity auction to benefit CARE Canada and more! As the icing on the cake, Rush will be performing at the Air Canada Centre on Sunday and again on Tuesday. Neil Peart's 1974 Chrome Slingerland drum kit (aka Chromey) will also be on display. For complete information on all the events go here. Check in begins at 6PM at the Courtyard Marriot Hotel (465 Yonge Street) and limited tickets are still available at the door. For all the details just go to RushCon.org, and be sure to follow RushCon on Facebook and Twitter to stay up to date on all the latest RushCon news. On a related note, Toronto's 94.9 The Rock is celebrating the convergence of Rush's Rock Hall nomination, RushCon and the upcoming Toronto Rush shows by declaring it Rush week. They are running a Rush Hunt contest where they are giving fans the chance to win tickets to see Rush's October 16th show at the Air Canada Centre and win all sorts of other Rush prizes too. For all the details check out this post or visit the 94.9 The Rock website.
The Clockwork Angels album dropped about 20 spots on the Billboard 200 album charts in its 17th week of release, down to #135 from its #116 showing last week. The latest single from the album - The Wreckers - continues to hold steady in the top 10 on the Mainstream Rock Chart where it currently sits at #8. The album was also recently added to Delta Audio on Demand (thanks RushFanForever) - so you can listen to Headlong Flight on your next Delta flight. ;)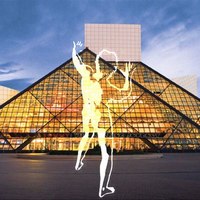 Last week Rush was FINALLY announced as a nominee for induction in the Rock and Roll Hall of Fame. The announcement kicked off a flurry of activity online and in the music press - even more so than usual due to inclusion of our long-snubbed heroes. Another reason for the increased activity was that for the first time ever the Rock Hall offered the public a chance to participate in the process by creating an online fan poll that will count as one fan ballot towards the official vote on the ultimate list of inductees. As of this post, Rush still has a very comfortable lead in that poll with about 25% of the vote; Deep Purple is next with 17%. Voting ends on December 3rd when the fan ballot along with ballots from 600 or so rock historians, music industry insiders and past inductees will be counted up to determine the 5 or 6 inductees for inclusion in the 2013 class; the final announcement should be made shortly thereafter. All past inductees are eligible to vote, so don't be shy in lobbying them via Twitter, Facebook and other mediums. Some recent inductees that are likely voters for Rush include Metallica, The Red Hot Chili Peppers, Guns 'n' Roses, Alice Cooper, and Van Halen. Here's a photo of the full ballot from Rolling Stone contributor and music writer Rob Tannenbaum, although he's in the anti-hard rock crowd; no vote for either Deep Purple, Rush, Heart or Joan Jett. The general consensus from the press coverage over the past week is that Rush is a very good bet for induction (What do you think?). For a complete update on all of the news coverage related to the announcement, check out my post from earlier in the week. And don't forget to vote for Rush, vote for Rush again, and vote for Rush here too.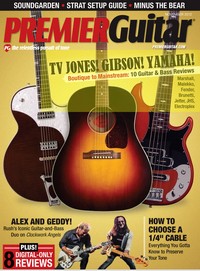 A new interview with Geddy Lee and Alex Lifeson appears in the November, 2012 issue of Premier Guitar magazine. The interview has been posted to the magazine's website and can be read at this location. Alex and Geddy discuss the Clockwork Angels album with particular focus on the songwriting and guitar parts. They also touch on the band's longevity and reflect on how long they'll be able to keep at it. Here's what Alex had to say on the subject:
... eventually, one day, we're not going to be able to do it anymore. That's a reality, and I don't think we should get too caught up in it. When it happens it happens, and that's it. We've had a great run, we've left a great legacy that we're proud of, and who knows what'll come after that? I mean, I think my fingers will still work for a little while longer [laughs]. I like to do stuff at home, to work with other people and continue to be musical, but there are other things in life, too-especially when you've dedicated so much of your life to touring. There's no doubt that we absolutely love what we do, and we know that we're very, very fortunate to have been able to do this. But eventually it does come to an end. I don't want to be 70 years old jumping around onstage. Maybe if we're still making great music, sure. But I kind of doubt it by that point. Most 70-year-old rock musicians I see now are not really that enjoyable to watch.
The interview was conducted just prior to the tour kick-off this summer so there's no mention of the tour itself or the band's Rock Hall nomination. You can read the entire interview at this location.
Kevin J. Anderson and Neil Peart's Clockwork Angels: The Novel debuted at #18 on the New York Times Hardcover Fiction Best Sellers list a few weeks ago and has been generally well-received by Rush fans and book reviewers alike. A couple more great reviews of the book surfaced over the last week including this one from BookReporter.com, and another from Doctor Fantastique's Show of Wonders. Anderson was also interviewed by Female First to discuss the novel for a piece that was published to their website yesterday. You can order the audiobook version of Clockwork Angels (narrated by Neil Peart) at this location, and the hardcover edition here.

NeilYYZ at TNMS posted this photo of a Turkish restaurant/pub named Rush that a friend had sent to him. The pub is located in Icmeler, Turkey. Apparently the owner is named Rushood or something similar and after googling his name discovered the RUSH explosion logo. He liked it so much that he changed the name of the pub to Rush and appropriated the logo to use for his restaurant. His staff even have the logo on their t-shirts. Not surprisingly, business is booming since he changed the name. :)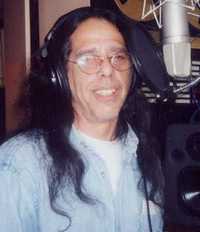 Danny See will be conducting an interview with longtime Rush roadie Tony Geranios (aka Jack Secret) at the Prudential Center Show next Saturday, October 20th. He'll also be running a contest. Here are the details from his website:
Stay tuned for an exclusive interview with Tony Geranios at the Prudential Center Show on October 20th and a first full feature look at his rig for the Clockwork Angels tour for the first time ever! Facebook user Danny See (https://www.facebook.com/jwevil) will get the details on his rig and show how everything works for those Rush fans who have been wondering and for those who love this kind of stuff. Keep your eyes peeled because you won't know when it will be released but when it is, you'll be the first to know about it.

Rush Contest:
Send Danny a message on facebook( https://www.facebook.com/jwevil) or an email at (mcnamararecords@gmail.com) or click "ENTER HERE" above,1 question per person pertaining to the rig and I will choose the best, well thought out question and ask him that question give you honorable mentions on air while interviewing Tony. ...
Actor and NFL football player Alex Karras passed away Wednesday at the age of 77. Karras played the role of a very strong and slow-witted thug named Mongo in the 1974 film Blazing Saddles. The (for Mongo) listing after the song Anagram on Rush's Presto album is a reference to the movie's Candygram for Mongo scene (video here).

The 2012 Midwest Rush TabCon will take place this weekend at St. Francis High School's Little Theater in St. Francis, WI. For more information be sure to visit the Rush TabCon website and to view videos of past performances, check out the Rush TabCon page on YouTube.
The CBC's The National posted this great video news story on Rush's Rock Hall nomination last week. It features Paul from The Canadian Music Scene giving the Rush fan perspective along with some photos from last year's April 15th protest at the Rock Hall, and mention of Toronto radio station 94.9 The Rock's petition to get Rush inducted.
That's all for this week. Have a great weekend everyone!!