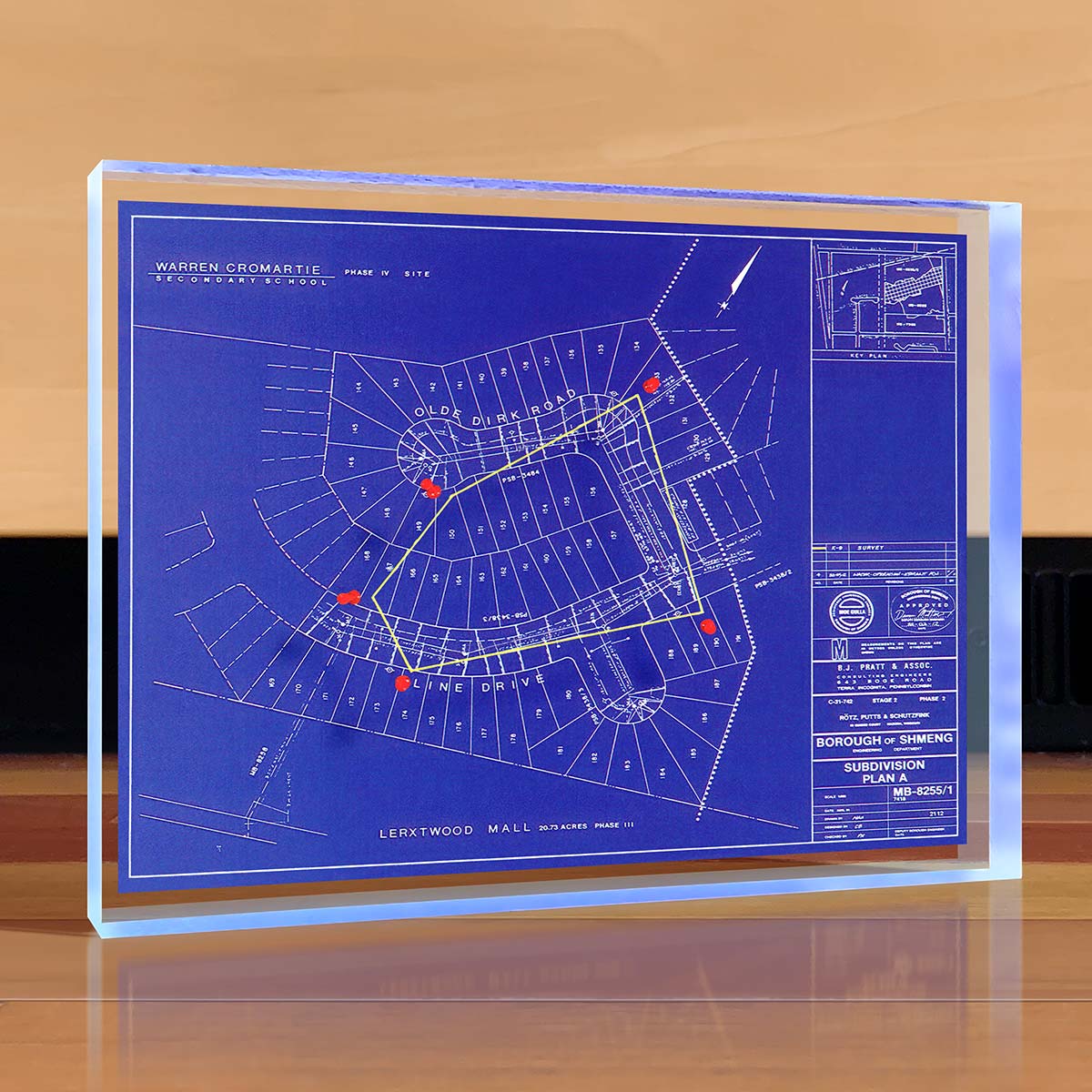 Artovision is a Wisconsin-based company that creates 3-dimensional collectable artwork inspired by popular culture, video games, food and Americana. In April of 2021 they released a set of officially-licensed pieces in celebration of the 40th anniversary of Rush's Moving Pictures album, and followed those up with a pair of pieces commemorating the 30th anniversary of Roll the Bones later that year, two more pieces celebrating Hold Your Fire's 35th anniversary last summer, and a pair of pieces celebrating the 40th anniversary of Signals back in October. Their latest piece builds on the Signals 40th anniversary celebration, and features the iconic Warren Cromartie Secondary School blueprint from the Signals album art as a collectible desktop art piece. From the product description:
Attention all citizens of the Warren Cromartie Secondary School district across from the Lerxtwood Mall in the Borough of Shmeng, behold Subdivision Plan A for your consideration thoughtfully designed by B.J. Pratt & Assoc. and breaking ground in the coming year. ...
The piece is printed on 3/4" thick optical-grade acrylic with vibrant UV cured inks and measures 4 1/2" x 6". You can purchase the Signals blueprint desktop art for $49 via this link. For more information on Artovision, and to see their complete line of officially-licensed Rush pieces, visit their website at artovision3d.com. You can also follow them on Facebook, Twitter and Instagram, and watch a YouTube video demonstrating the 3-D effect of their Shadowbox art here.