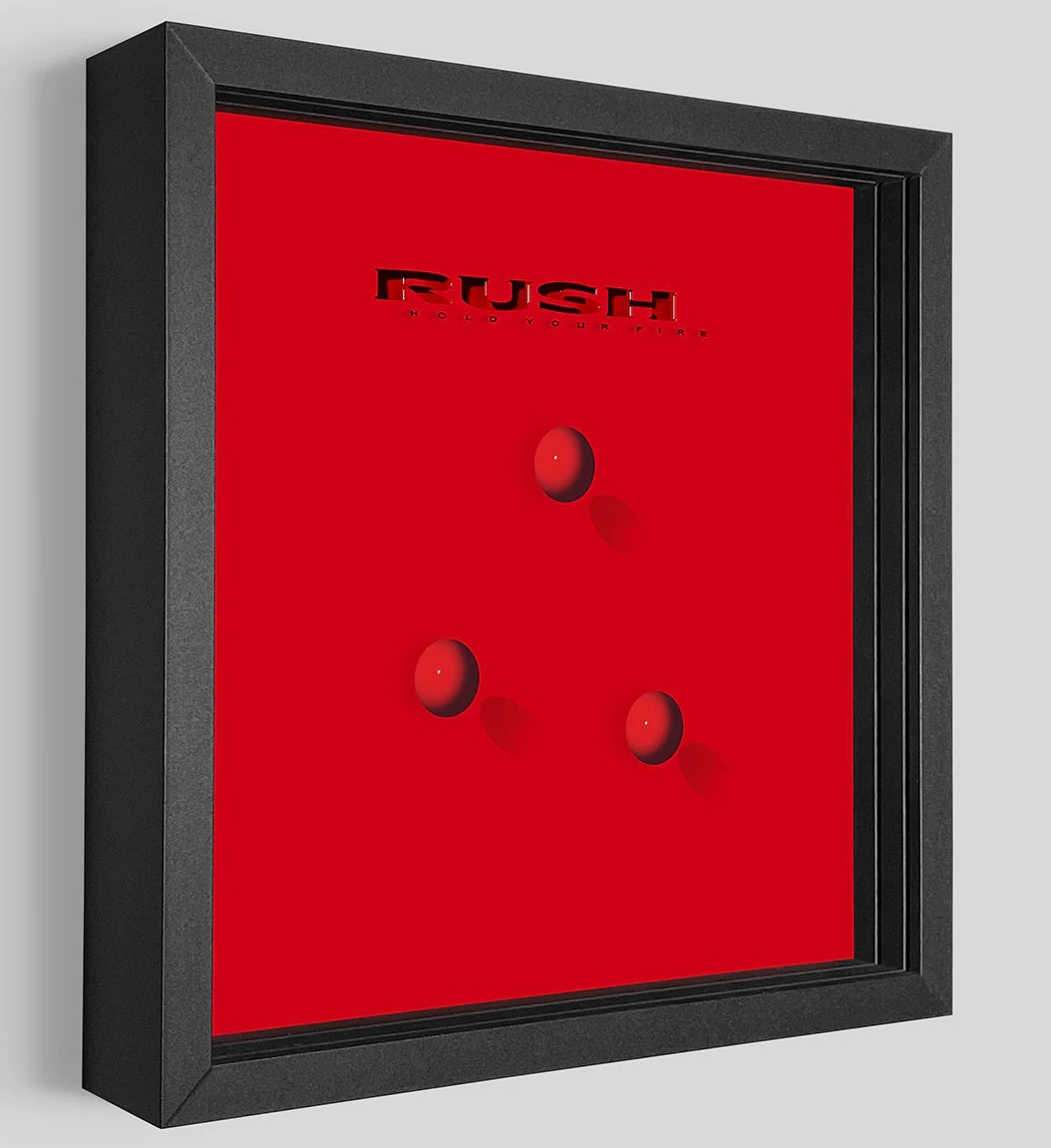 Artovision is a Wisconsin-based company that creates 3-dimensional collectable artwork inspired by popular culture, video games, food and Americana. Last April they released a set of officially-licensed pieces in celebration of the 40th anniversary of Rush's Moving Pictures album, and followed those up with a pair of pieces in celebration of the 30th anniversary of Roll the Bones back in October. Their latest offerings are 3 pieces celebrating the 35th anniversary of Hold Your Fire later this year. The first piece is a shadowbox art piece depicting the Hold Your Fire album cover and measuring 14"x14"x2.5" as described here:
This collectible shadowbox art piece measures 14" x 14" x 2 1/2" and comes ready to hang with an official Rush Certificate of Authenticity (COA). Each piece is printed on 1/8" thick optical-grade acrylic with vibrant UV cured inks and set in a high quality finished MDF wood frame, our shadowbox art pieces are handcrafted in Eau Claire, Wisconsin. Officially Licensed by Rush - SRO/YYZ Under License to Merch Traffic
You can purchase the Hold Your Fire shadowbox piece for $159 at this location. The second piece is a desktop art piece depicting the album cover printed on 3/4" thick optical-grade acrylic with vibrant UV cured inks and measureing 6"x6". You can purchase the desktop piece for $49 at this location. There's also a 12x6" desktop art piece featuring the juggler from the album artwork which you can purchase for $99 here. For more information on Artovision, and to see their complete line of officially-licensed Rush pieces, visit their website at artovision3d.com. You can also follow them on Facebook, Twitter and Instagram, and watch a YouTube video demonstrating the 3-D effect of their Shadowbox art here.