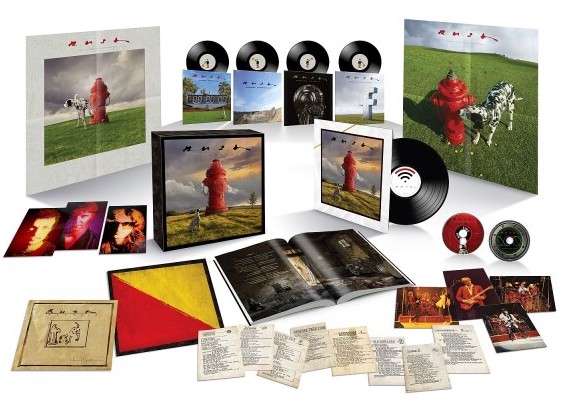 Rush will be releasing a Signals 40th anniversary box set in 1 week from today - the latest in a string of 40th anniversary box sets released by the band over the past several years, beginning with a 2112 set back in 2016. The set will be available in three distinct configurations, including a Super Deluxe Edition, an LP Picture Disc Edition, and a Dolby Atmos Digital Edition. There will also be a limited edition Super Deluxe box set edition featuring eight lithographs of Neil Peart's original hand-drawn lyrics for each song on the album. The band has been releasing visualizer videos from the box set over the past month in the lead up to its release, the latest of which is a visualizer for New World Man which you can watch on YouTube here. There are also visualizers for The Weapon, Digital Man, The Analog Kid, and Chemistry along with an unboxing video which you can watch here. The Rush Backstage Club is also running an online sweepstakes where the winner will receive a Super Deluxe Edition of the box set. For all the details and to enter visit rushbackstage.com. The set is slated for release on April 28th, and can be pre-ordered via this link, or via Amazon. All the details regarding the set can be found in the press release.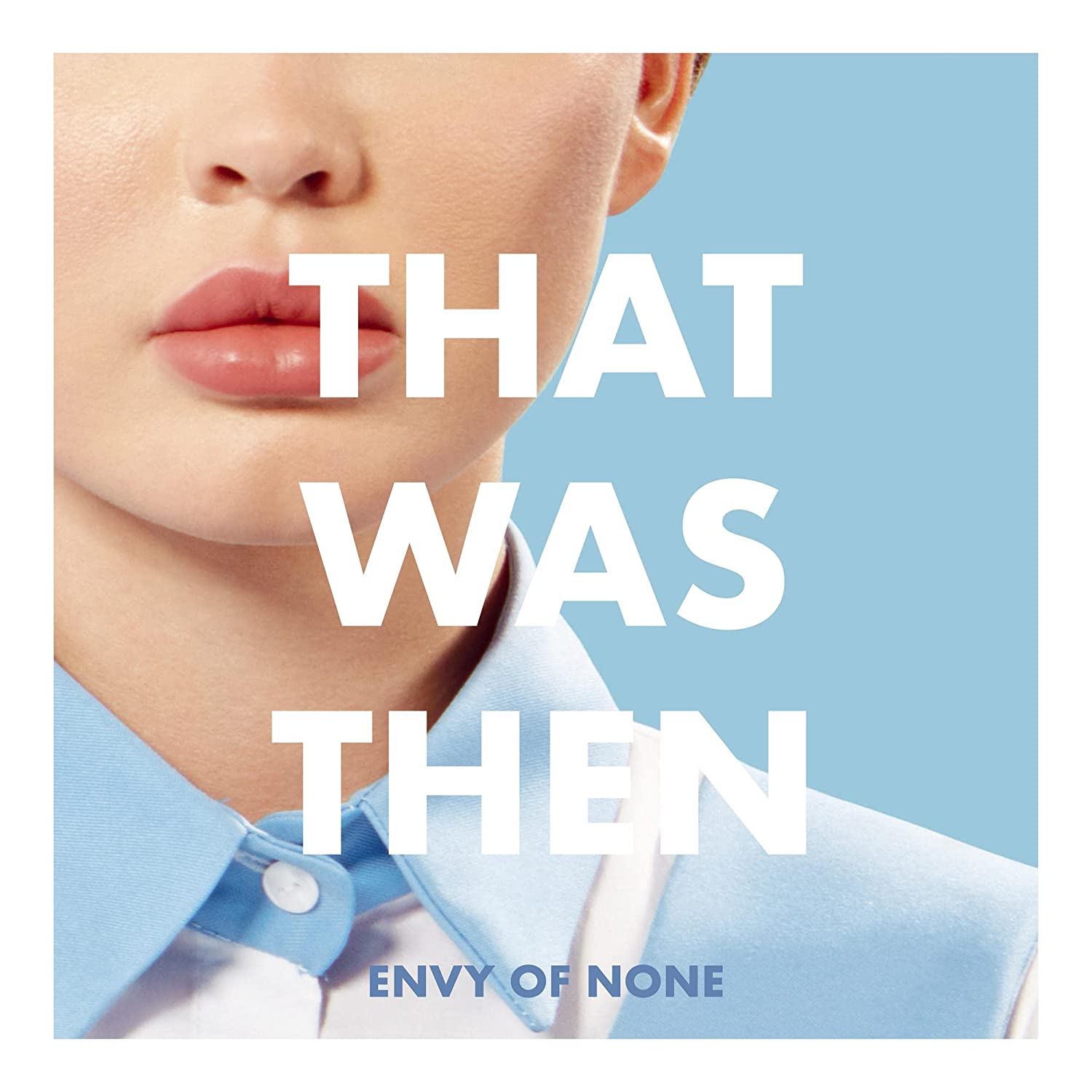 Alex Lifeson's Envy of None project with Andy Curran, guitarist Alfio Annibalini and vocalist Maiah Wynne released their self-titled, debut album last April, and it's currently available for purchase and streaming worldwide via several different online retailers and services, including Amazon and the official Envy of None merch store. Yesterday the band announced that they will be releasing a new EP titled That Was Then, This Is Now on June 9th via Kscope Records. From the press release:
... The EP consists of one newly recorded track, "That Was Then," along with remixes of "Dumkoptf" and "Dog's Life." It also includes tracks "Lethe River" and "You'll Be Sorry," which was previously released as part of the deluxe edition of their 2022 self-titled debut. "Very happy to say that chapter 2 for Envy of None has officially started," Curran shares. "We have a brand new song called 'That Was Then, This Is Now' which marks the first new track we've recorded since our debut album release almost a year ago."
The EP will be available digitally and on vinyl, and is currently available for pre-order via the Envy of None website and other online retailers. The vinyl edition can be pre-ordered via Amazon here. The project will also be participating in Record Store Day tomorrow with a LE picture disc edition of their eponymous debut album. It will be available in select countries including Canada and the UK (it is NOT available in the US). For a list of participating stores in Canada visit recordstoredaycanada.ca, and in the UK go to recordstoreday.co.uk.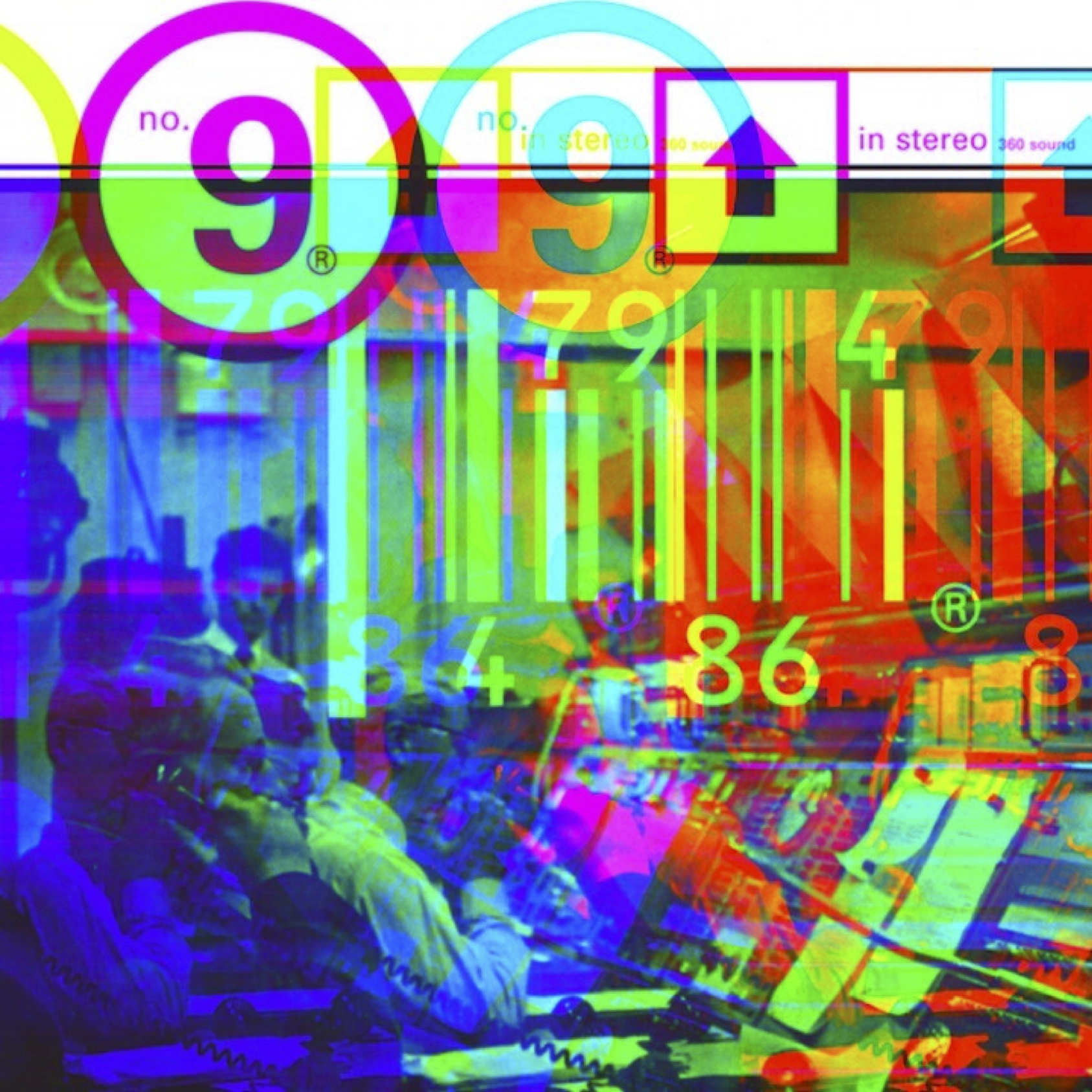 The No.9 project was a late '90s collaboration by former Platinum Blonde members Mark Holmes, David Barrett and Sascha Tukatsch. The short-lived project released a self-titled independent CD in 1999 that involved Rush's Alex Lifeson as Barrett describes here:
25 years ago in 1998 Alex Lifeson offered to mix the no.9 album at his home studio in Richmond Hill, for reasons way beyond my control his version was never released, that is until now! So here it is, the 10 song shoegaze record from the 90's by Vertigo, no.9 or Platinum Blonde V2.0 or whatever you want to call it, featuring myself on guitar, Sascha on drums, and Mark on bass and vocals, it was an amazing time and we played these tunes all over the country in clubs, arenas, and outdoor festivals. The last track is 10 minutes long and you can hear the keyboards played by Big Al!
The 25th Anniversary remix of the album by Alex Lifeson is now available for streaming via Barrett's website here. Barrett later recruited Lifeson for some producing help on his David Barrett Trio project last decade.
New York based publishing house A360Media released a special, single-issue magazine on Rush back in December with a tagline reading 55 Years of Rock's Most Powerful Trio. A360Media publishes magazines, supermarket tabloids, and books, and was originally affiliated with only the National Enquirer, but the media company's holdings expanded considerably in the 1990s and 2000s. This 100+ page special issue covering Rush's 55-year history is a compilation of articles, interviews and photos from previously-published editions of some of A360media's many magazine holdings. It could be found in some supermarket checkout lines, including CVS, Walgreens and Target, and it's now also available to order via Amazon at this location. John over at Cygnus-X1.net got his hands on a copy and has compiled a full transcription along with all the photos, and made it available online here.
U2 bassist Adam Clayton was one of the artists featured in Geddy Lee's 2018 Big Beautiful Book of Bass. Clayton was recently interviewed for Guitar World and had a lot of nice things to say about Geddy Lee and his experience being interviewed for the book (thanks ou812112):
... I would have to say I'm not a prog rock person. There isn't a prog rock bone in my body! But I have observed and watched Geddy and Rush over the years. Of course, it's undeniable how much talent and natural ability he has. Although it might not be something that interests me musically, I can still admire it. Once you get into all those different time signatures and playing a selection of bass pedals along with a double-neck and whatever else is going on, it's pretty impressive stuff! He's also a really, really lovely man. From that book, you can tell he's a complete bass nut and fanatic, because he has one in every color. And it's not just one in every color, it's the best one in every color! ....
Yesterday, April 20th, cannabis aficionados across the world celebrated 420 Day. Ultimate Classic Rock got in on the game, and posted their list of the Top 30 Weed Songs to commemorate the occasion. Rush's A Passage to Bangkok was included at #7:
"A Passage to Bangkok" is definitely about getting high. Artists routinely insist that their songs are being misinterpreted, but Rush guitarist Alex Lifeson was more than happy to confirm "Bangkok"'s origin. In a 2012 interview with High Times, he called the song a "fun little journey about all of the places you could go to have a puff." Appropriately, specifics remain hazy. "That song was probably written in a farmhouse, on an acoustic guitar, in front of a little cassette player of some sort," he explained. "We would record like that and then go down in the basement and rehearse it." (Matt Wardlaw)
Reader Claudio let me know of a brief Rush mention in the 2022 film Sam and Kate. About 51 minutes into the movie during a scene at a roller rink, one of the characters brings up Rush in a conversation.
This past Tuesday, April 18th was the 10th (!!) anniversary of Rush's Rock and Roll Hall of Fame induction. Here's the video of Rush accepting the award, including Alex Lifeson's now infamous blah speech:
The latest episode of Rush Roundtable on the Rushfans YouTube channel features four of the regular panelists providing four different, informed methodologies on how someone might start their journey with Rush:
That's all for this week. Have a great weekend everyone!!