UPDATE - 11/23@7:15PM: Here's an interview with the winning artist Morgan MacDonald from CBC News.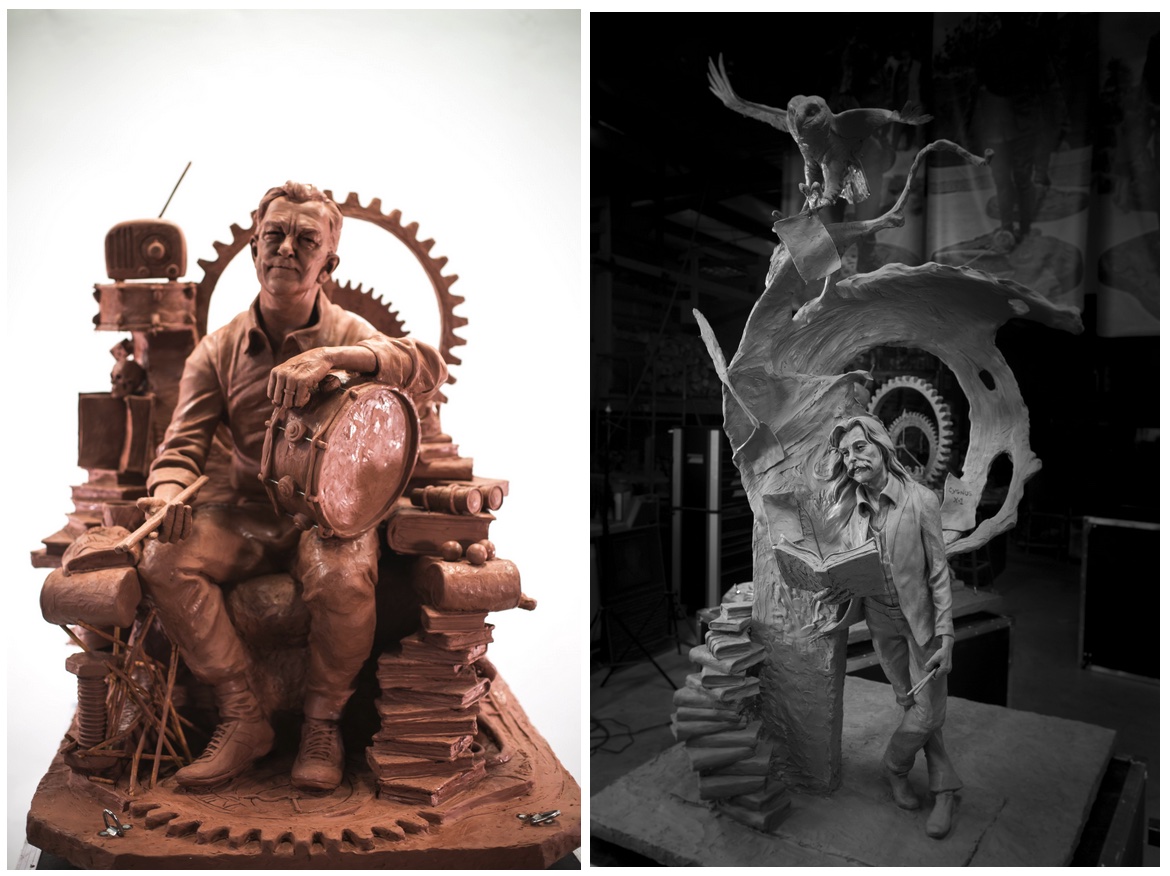 The late Neil Peart grew up in the St. Catharines, Ontario community of Port Dalhousie, the lakefront home of Lakeside Park which inspired the lyrics to the 1975 Rush song of the same name. Back in 2020 the St. Catharines City Council, with the full support of the community, voted to name the newly rebuilt pavilion at Lakeside Park the Neil Peart Pavilion at Lakeside Park in honor of the hometown icon who passed away in January of 2020. The Council also established the Neil Peart Commemorative Task Force, with the objective to commission a public work of art commemorating Peart's life and legacy. Back in January of last year the Task Force officially began welcoming artists to submit requests for pre-qualification via the city's website, and revealed the finalists back in September along with the launch of a fundraising campaign for the Memorial. Over a year later, the Task Force has finally selected the artist that will have the honor of creating the memorial. From the St. Catharines Standard:
... The City of St. Catharines' Neil Peart Commemorative Task Force has selected artist Morgan MacDonald of The Newfoundland Bronze Foundry (Morgan Sculpture Inc.) to create the memorial in Peart's honour alongside the Neil Peart Pavilion in Lakeside Park - a place that inspired the lyrics to the famous Rush single of the same name. The Newfoundland Bronze Foundry was selected as the highest-ranked proponent by an evaluation committee after a competitive process.

The concept from the creative team includes two larger-than-life-sized bronze sculptures of Neil Peart. The sculptures will be connected by a pathway offering experiential and interpretive features providing insight into Peart's personal and professional legacies, including his time with the band.

One sculpture, standing about 12 feet tall, will feature Peart as a young artist and poet circa the 1970s, holding a book and drumsticks, surrounded by sculptural elements bridging his entry to the band. The second will feature Peart in his later years, holding a small piece of his drum kit and offering his drumsticks to visitors.

The sculptures will be surrounded by elements representative of his life as a poet, novelist and lyricist. Sabian Cymbals will provide a few of Peart's old and damaged cymbals to be melted down and incorporated into the monument's features. The pathway connecting the sculptures will amplify the visitor experience with seating areas for reflection, interactions with light and sound, supporting landscape features, and a place to recognize those contributing to the legacy project. ...
The project and its timelines are contingent on the Task Force raising the $1 million required for completion, and donations of any size can be made online at stcatharines.ca/neilpeart. The sooner the Task Force can achieve its fundraising objectives, the sooner the community and fans will be able to see the results. So give if you can.