UPDATE - 4/8@7:24PM: John over at Cygnus-X1.net has transcribed the Envy of None CD liner notes and made them available online here.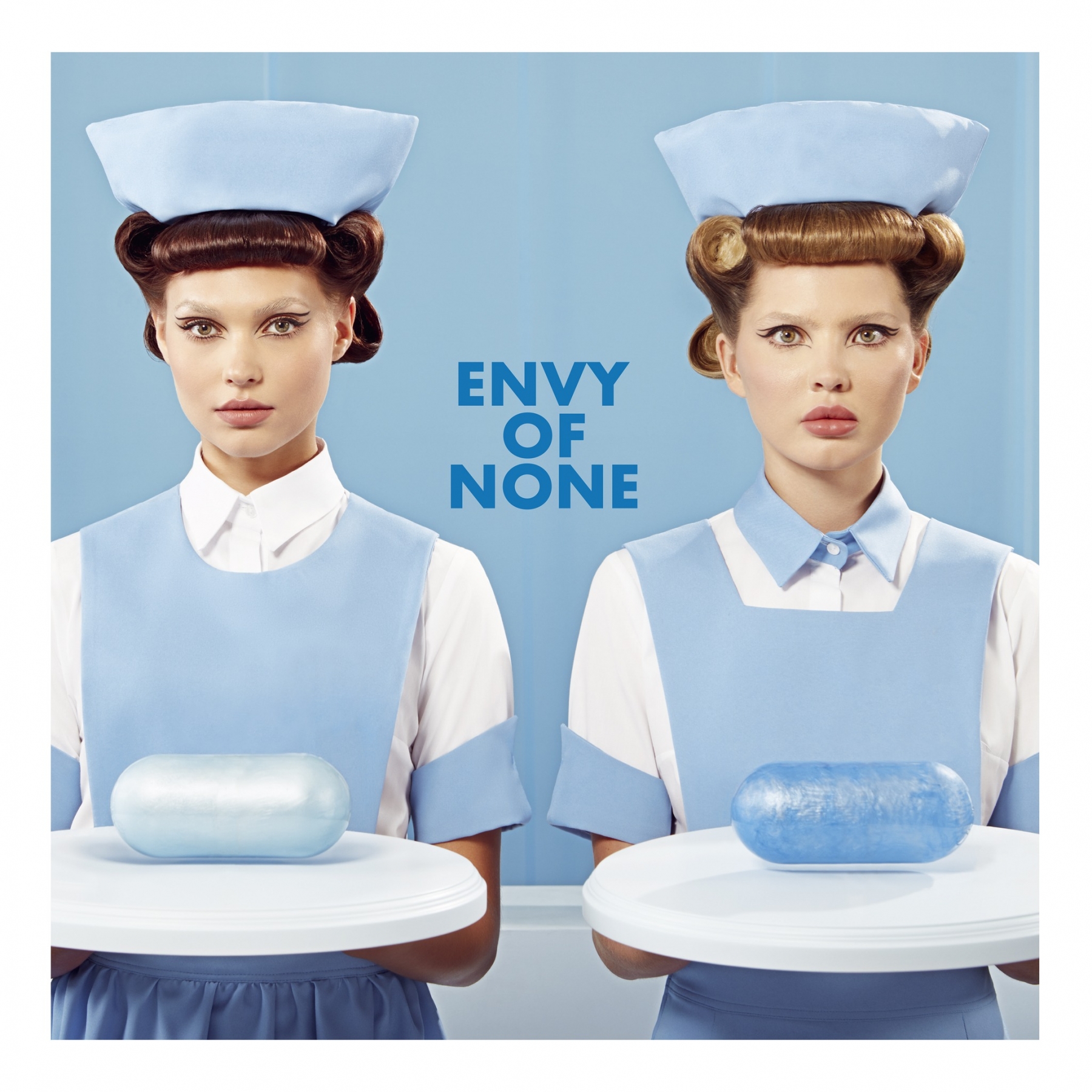 Alex Lifeson's Envy of None project with Andy Curran, guitarist Alfio Annibalini and vocalist Maiah Wynne released their self-titled, debut album today, and it's currently available for purchase and streaming worldwide via several different online retailers and services, including Amazon and the official Envy of None merch store. However, there is a delay with the vinyl release in the US and Canada due to supply chain issues as outlined in this social media post from the project earlier this week:
For our fans in the US & Canada, we unfortunately have a slight delay in the VINYL due to manufacturing delays. The vinyl release date in US/CA record stores is now looking to be pushed back several weeks into early May. Vinyl for the rest of the world, as well as the CD, Digital and all formats through Kscope & the band webstores are all still good for this Friday, April 8th. Thank you for your patience and we will keep you posted!
The album is available on CD, and black, white and blue vinyl (the latter is exclusive to North America), along with a limited-edition deluxe version featuring a five-track bonus CD and a 28-page booklet with exclusive content. They are also offering via their official merch store a personal, 30-minute Zoom Hangout call with the band for yourself and 3 friends, along with an autographed Limited Edition 7" single. Each of the 10 available slots costs $1000, with all proceeds going to UNHCR's Ukraine emergency response, with the single expected to ship out in July. For all the details and to secure a slot, visit the official Envy of None merch store. You can also purchase the LE 7-inch single separately for $50 ($100 for an autographed copy) with the funds also going to UNHCR.
Envy of None's Alex Lifeson, Andy Curran and Maiah Wynne hit the interview circuit hard over the past week in the lead up to today's release, conducting well over a dozen interviews between the three, most of which were posted in just the last few days. Here are all the ones we know about:
Alex Lifeson:
[Toronto Sun]
[The Rockman Power Hour]
[WRIF]
[The Canadian Press]
Andy Curran:
[The Classic Rock Podcast]
[Let's Rock Chats podcast]
[Classic Album Review YouTube channel]
Alex Lifeson, Andy Curran:
[Audacy.com/WNCX]
[WBAB]
[The Music Express]
[Tony and Dwight]
[The Rock & Roll Basement with Chad Tyson]
[Preston and Steve]
[The Kallaway Podcast]
Alex Lifeson, Maiah Wynne:
[Cleveland.com]
[Song Facts]
[Toronto Star]
You can check out all the available purchase options here, and follow the Project via their website, on Facebook, Twitter and Instagram for all the latest news. A 90-minute, livestreamed Look Inside Q&A/interview with the band hosted by Alan Cross will take place this coming Sunday, April 10th at 12PM EST on YouTube. Donations made by viewers will be going to UNHCR's Ukraine emergency response.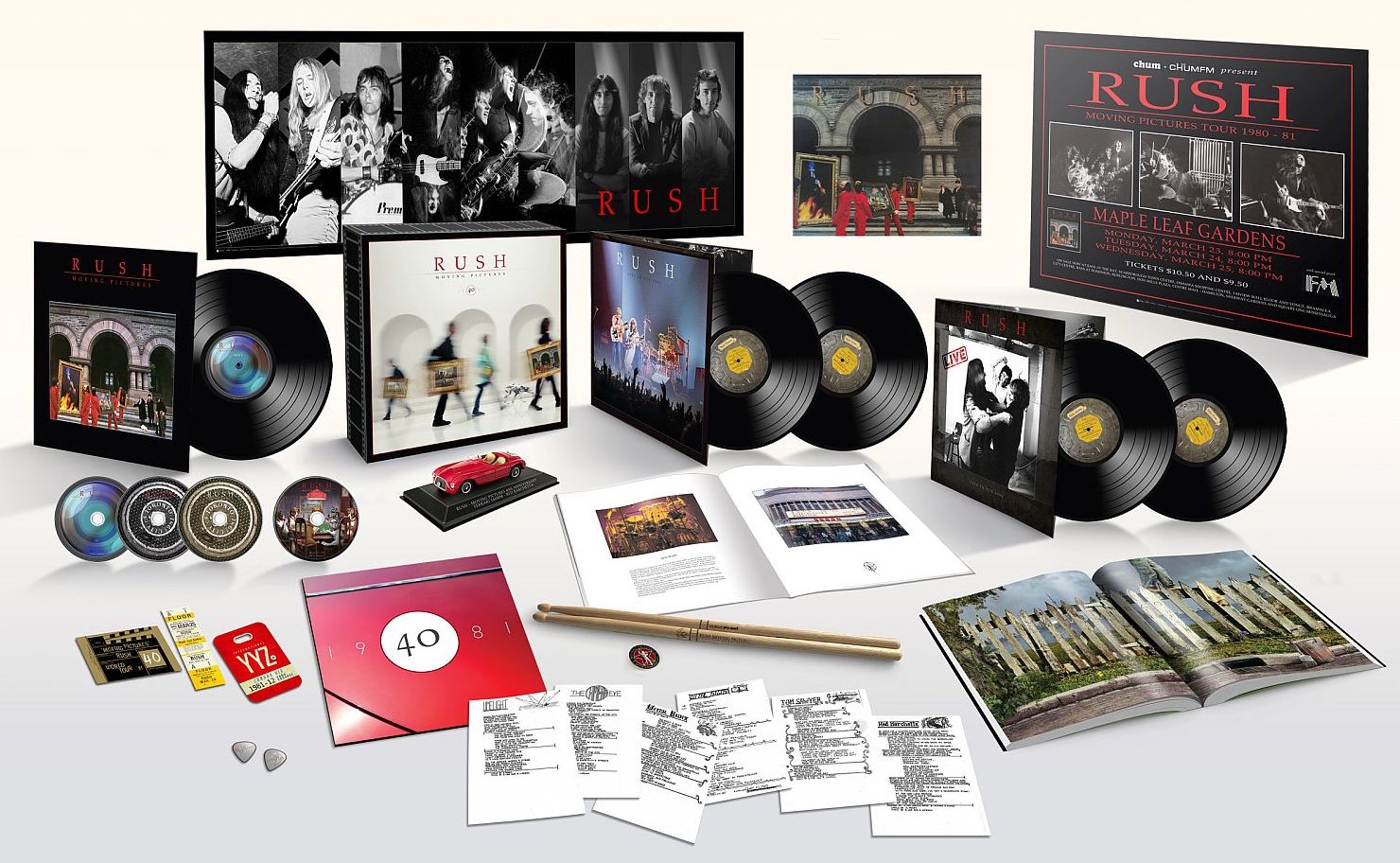 The Moving Pictures 40th anniversary box set will release one week from today on April 15th and a number of purchase options/combinations will be available, including a Super Deluxe Edition which will contain three CDs, one Blu-ray Audio disc, and five high-quality 180-gram black vinyl LPs. The CDs include the Abbey Road Mastering Studios 2015 remastered edition of the album, along with two discs of previously unreleased and newly restored bonus live content titled Live In YYZ 1981. These 2 discs are newly mixed from the original analog live multi-tracks by Rush's original producer, Terry Brown, and feature the band's complete, unreleased Toronto concert from Maple Leaf Gardens in Toronto on March 25, 1981. The Blu-ray Audio disc includes the core album newly mixed from the original multi-tracks by producer/engineer Richard Chycki in Dolby Atmos (a Rush catalog first), Dolby TrueHD 5.1, and DTS-HD Master Audio 5.1 surround sound, alongside the previously available PCM Stereo mix. Also included on the Blu-ray are four bonus videos: a brand-new video for YYZ plus three remastered vintage promo videos for Tom Sawyer, Limelight and Vital Signs. Additionally, all of the vinyl in the Super Deluxe Edition has been cut via half-speed Direct to Metal Mastering (DMM) (another Rush catalog first) on five 180-gram audiophile LPs. The Super Deluxe Edition is housed in a premium lift-top box and also contains several exclusive items, including a 44-page hardcover book with unreleased photos and new artwork by original album designer Hugh Syme, a Red Barchetta model car mounted on a black perch with an MP40 nameplate, two Neil Peart signature MP40 branded drumsticks, two metal-embossed guitar picks, a replica of the Moving Pictures 1981 official tour program, an MP40 logo enamel pin, a 3D lenticular Moving Pictures in motion lithograph, an 18×24-inch Toronto 1981 concert poster, a replica concert ticket from the 1981 Maple Leaf Gardens show, a 12×36-inch Rush Through The Years 1973-1981 poster, a YYZ luggage tag, and an All Access World Tour '81 insert. Earlier today Rush released the official streaming audio for Tom Sawyer from the Live in YYZ 1981 bonus disc, and you can listen to the track below or on YouTube here. You can also check out the official streaming audio for both Vital Signs and Limelight from the bonus disc, along with a Super Deluxe Edition unboxing video here, the FANTOONS-produced animated video for YYZ here, and Rush - Behind The Cover: Moving Pictures where Rush album artist Hugh Syme narrates the creation of the iconic Moving Pictures album art here. You can get all the details regarding the box set via the press release at Rush.com and pre-order your copy today via Amazon and other retailers.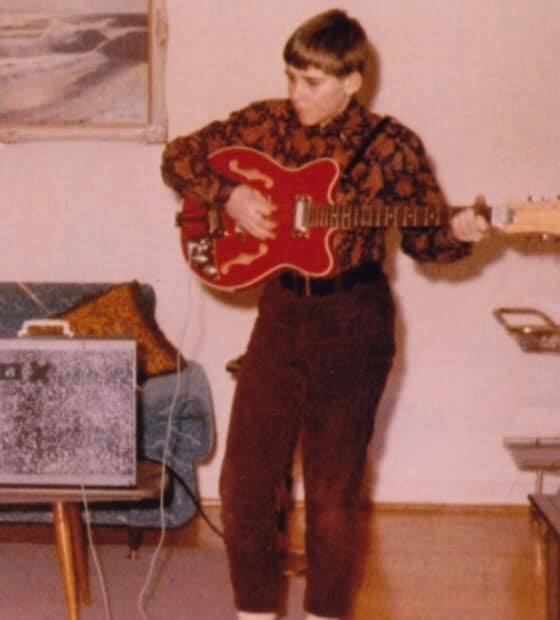 Back in June we learned that Loucin Guitars founder and master guitar maker Garren Dakessian had been entrusted with the task of restoring Alex Lifeson's first electric guitar - a Japanese Canora guitar that his parents gave him as a Christmas gift in 1967 at the age of 14. From an Alex Lifeson Instagram post:
Garren is tasked with bringing my Canora back to life after a half century of neglect. @geddyimages and I both painted our Canoras in day-glo green and orange a million years ago and now it's time to restore it to that gorgeous fifty-nine dollar finish! Corduroy pants and a paisley shirt-stylin' big time! ...
Garren completed the restoration last week and posted a number of photos of the guitar to social media as seen in this Instagram post (also on Facebook):
Alex Lifeson Canora Restoration Project Here is the finished guitar. It arrived to me in a box full of parts. The body was covered in dents and dings, it had four different coats/colours of paint, even the fretboard & pick ups were painted. Alex had a request "please bring it back to life, the way it looked on Christmas Eve 1967". A gift from his parents that would change his stars ⭐️ A year later he formed Rush. ...
Garren presented the guitar to Alex earlier this week and posted a sneak peak of the photo shoot to the Loucin Guitars IG page:
In the latest episode of the Something for Nothing podcast, hosts Steve and Gerry chat with Tim Durling, the author of a great new book on 8-track cassettes titled Unspooled: An Adventure in 8-Tracks. Tim talks about his book and how the limitations of the 8 track resulted in some truly odd song rearrangements on some Rush albums. You can listen to the interview below or via your favorite podcast service:
Longtime Rush producer Terry Brown was recently interviewed by Rodrigo Altaf for Sonic Perspectives to discuss his storied career as a music producer with Rush, Voivod, Fates Warning and many others. As all Rush fans know, Brown produced every Rush album up through 1982's Signals. At one point Altaf asked about whether there had ever been any discussion at any point since Signals about continuing his work with Rush:
... No, I always thought that at some point it would be great for us to revisit our production partnership together, but the opportunity never presented itself. Having said that our relationship has remained good, especially over the past few years when I have had the opportunity to re-mix some of the live material for our 40th anniversary releases. The new moving pictures box set contains almost 2 hours of live material which I mixed with the approval of Alex and Geddy. ...
You can read the entire interview online here (thanks RushFanForever).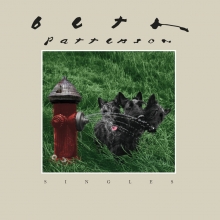 Reader Will C let me know about an interesting cover of Rush's Red Lenses that New Orleans-based Irish folk and Celtic musician/vocalist Beth Patterson included on a compilation album titled Singles that she released last year. Patterson is also a huge prog-rock and Rush fan, and the cover art for Singles is directly influenced by the cover art on Rush's Signals album as seen here. Here's an excerpt from a review of the album from last year:
Rush fan that she is, Beth Patterson couldn't resist making the cover of her singles collection a sendup/homage to the prog trio's pivotal album Signals. Like her Canadian brethren, she turns up both ambitious and accessible this time out. Originally released as a couple songs as a time on Bandcamp, this set plays like a map to her own musical subdivisions. ... The Rush cover, "Red Lenses," is a neat bit of alchemy: recorded with Johnny Sketch & the Dirty Notes, it injects some New Orleans funk while honoring the twists and turns of the Rush arrangement. ...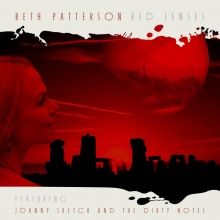 You can listen to the track on YouTube here, and also on bandcamp.com.
Police drummer Stewart Copeland was recently interviewed for Dystopia Tonight With John Poveromo to talk about the slew of tragic drummer deaths in recent years including Taylor Hawkins, Ginger Baker, Charlie Watts and Neil Peart. He talks at length about Neil's final days and his interactions with the Professor during that time. You can watch the interview on YouTube here (thanks RushFanForever).
That's all for this week. Have a great weekend!!