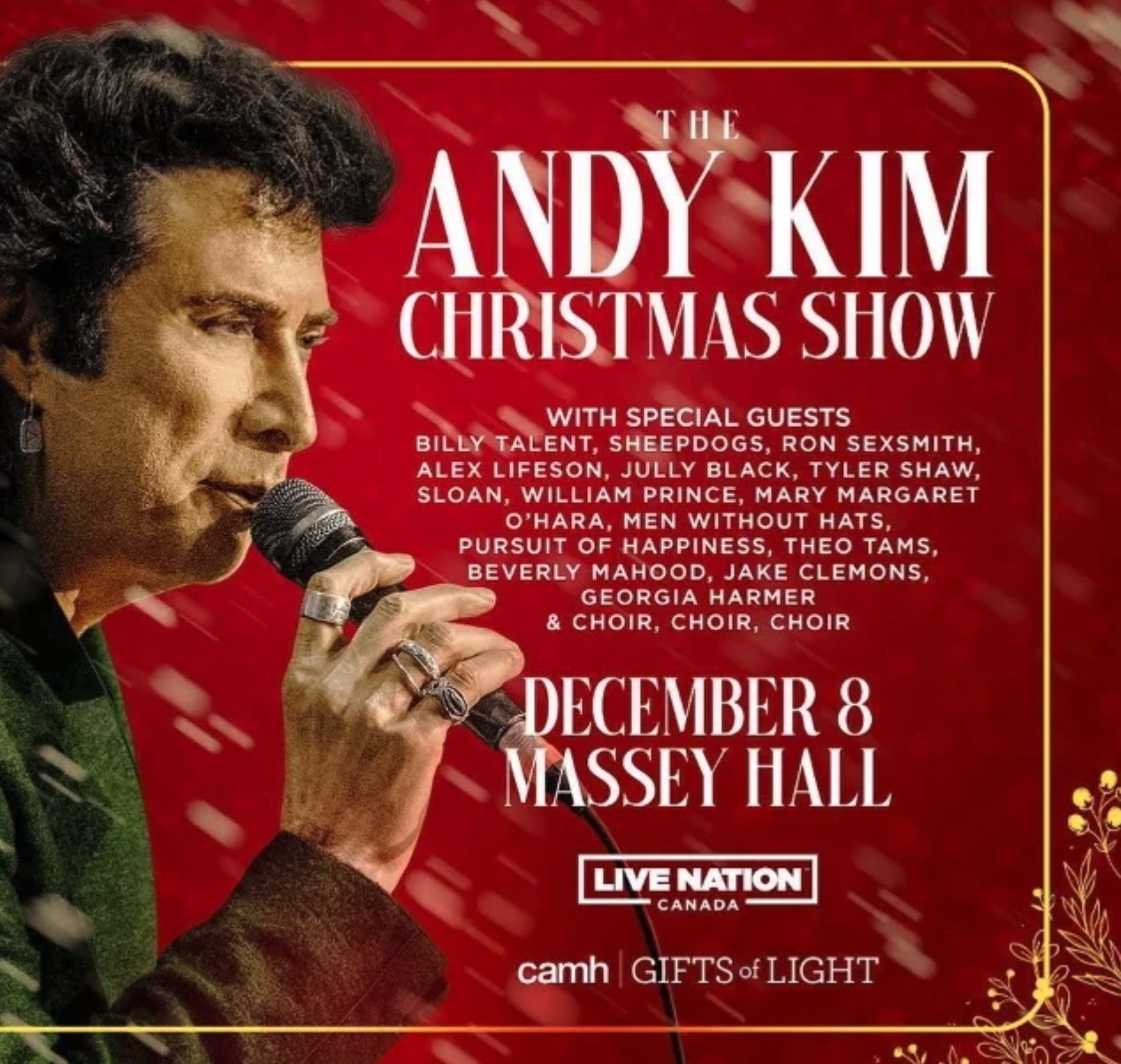 The 17th annual Andy Kim Christmas show in support of CAMH Gifts Of Light will take place on December 8th at the newly-renovated Massey Hall in Toronto, and Rush's Alex Lifeson will be one of the many artists to participate. Other artists slated to perform include Billy Talent, The Sheepdogs, Ron Sexsmith, Jully Black, Tyler Shaw, Sloan, William Prince, Mary Margaret O'Hara, Jake Clemons, Men Without Hats, Pursuit of Happiness, Theo Tams, Beverly Mahood, Georgia Harmer and Choir, Choir, Choir. From the press release:
... "It's an honour for us to host a true Canadian music legend in Andy Kim and the institution known as The Andy Kim Christmas at Massey Hall. We've always admired Andy's selfless commitment to helping others, rallying his extensive circle of talented friends to put on one of the year's best nights of music, all while raising funds for CAMH Gifts of Light. It's an inspiring demonstration of music's power to bring people together and better our community. We can't wait for December," said Jesse Kumagai, President and CEO, Massey Hall.

"I have long wanted to do the Christmas show at Toronto's historic Massey Hall and with the support of Live Nation Canada, I am excited to be one of the first to perform after their revitalization and bring The Andy Kim Christmas back in front of a live audience. It has been many, many long months and hopefully we can once again raise an incredible amount of money for CAMH Gifts Of Light," said Andy Kim.

During this one-of-a-kind charity event, patrons will be treated to a classic variety entertainment show. Featuring holiday performances by some of the country's most sought-after singer / songwriters and performers. ... Join us for a magical evening jam-packed with Canadian talent and Christmas music.

Last year, the concert brought people together from coast to coast on television, raising over $200,000 to bring its cumulative money raised to over $1.8 million.
You can get more information and purchase tickets at this location.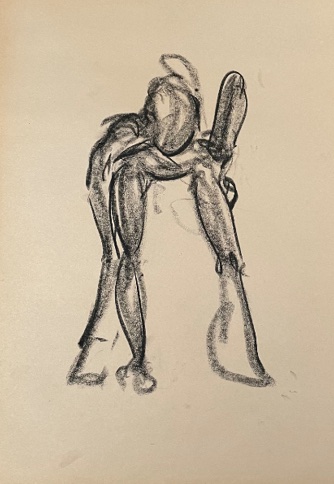 Speaking of Alex Lifeson, the Kidney Foundation of Canada's annual A Brush of Hope charity auction fundraiser took place last week, and Alex Lifeson was once again one of the many Canadian celebrities to participate. Alex's contribution this year was an original charcoal sketch of a live model that an 18-year-old Lifeson created back in 1971 while attending an art class. The auction ended this past Wednesday with Lifeson's piece ending up being sold for $3810 CAD! Alex has participated in the auction nearly every year since 2006, including last year with his painting Forked which ended up selling for over $7K CAD! You can purchase Limited Edition signed prints of some of Lifeson's paintings from previous years, including last year's Forked print here. For all the latest news and information on A Brush of Hope, be sure to follow them on Facebook.
Alex Lifeson is also quoted in this article celebrating the 45th anniversary of Music Express magazine (thanks RushFanForever):
"Congratulations, Keith, to you and Music Express Magazine's 45th Anniversary and to a long future going forward." - Alex Lifeson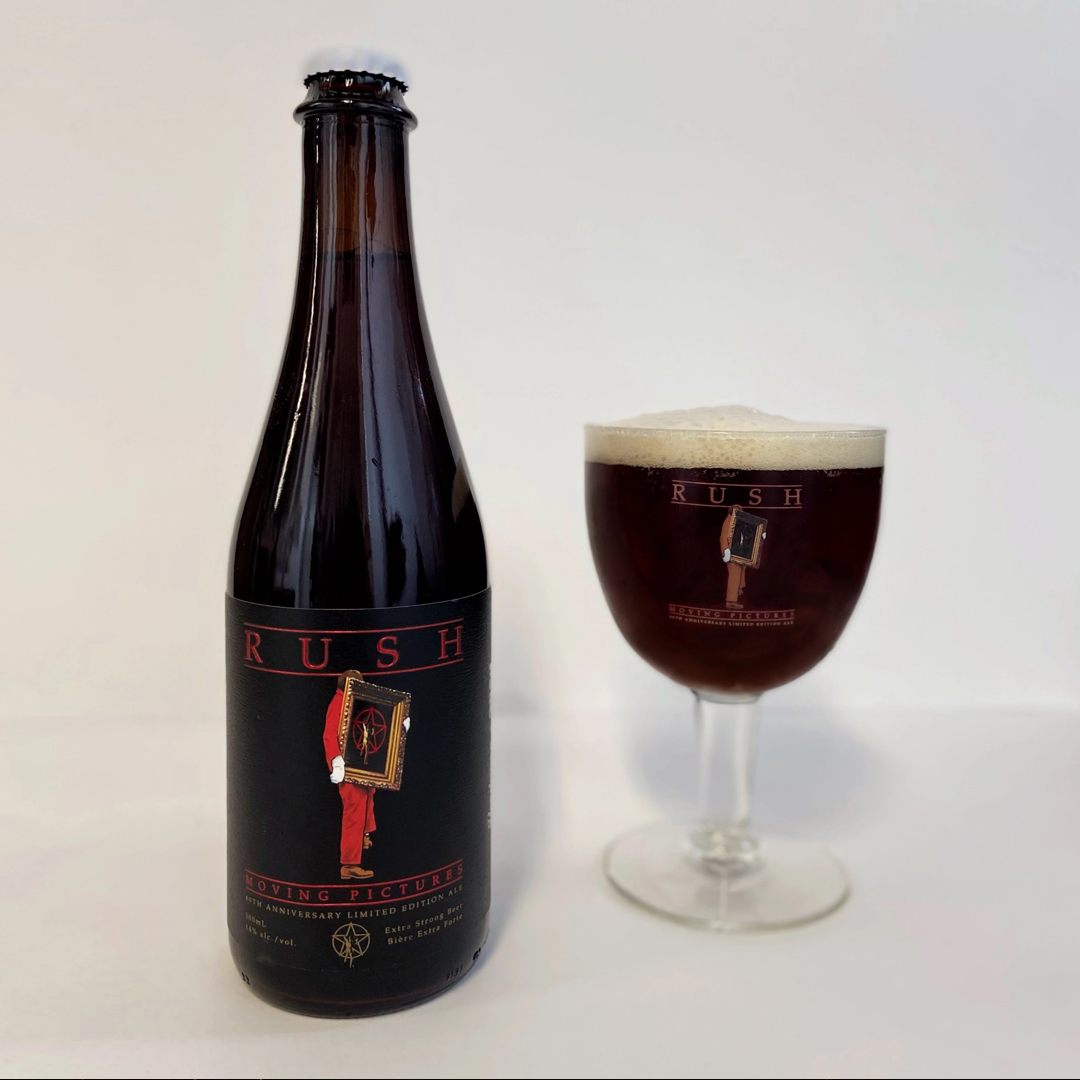 Back in August Rush teamed up with Henderson Brewing Company to release their first Rush-branded beer - Rush Canadian Golden Ale - and followed that up last month with Moving Pictures Ale. Henderson Brewing Company co-founder and GM Steve Himel was this past week's guest on the Something for Nothing podcast, and spoke about the first phone call with the Rush team, the rounds of beer tasting with Alex and Geddy, and the satisfaction of drinking the first beers to come off the production line. Steve also addresses when the beer will be available outside of Canada. You can listen to the show below or via your favorite podcast service:
In the latest episode of the 2 Guys Talking Rush podcast, hosts John and Dan speak with award-winning Polish filmmaker/innovator Zbigniew "Zbig" Rybczyński, who was responsible for Rush's iconic music video for Hold Your Fire's Time Stand Still. You can listen to the interview below or via your favorite podcast service:
The Burlington Area History Facebook Group put up a post a couple of weeks ago referencing Neil Peart's reverence for legendary meteorologist Stuart Hall of Burlington Vermont's Channel 3. Peart religiously watched Hall's forecasts back in the '80s while Rush was recording at Le Studio in nearby Quebec as detailed in this 2006 Canadian Geographic article. The post includes scans of a letter of appreciation that Peart wrote to Hall during the recording of Hold Your Fire which you can check out here.
The latest episode of the Professor of Rock YouTube channel is a deep dive into Rush's 1981 mega-hit Tom Sawyer as seen here:
The mind blowing story of the classic rock standard TOM SAWYER by the Holy Trinity of Rush. After coming of age in the 70s, Rush entered the 80s with a creative vigor with Moving Pictures an album of shorter more accessible fair... Written Neil Peart and a friend, Sung masterfully by Geddy Lee and played to the nine by Alex Lifeson. Their version of Tom Sawyer might be better than Mark Twain's.
That's all for this week. Have a great weekend!!