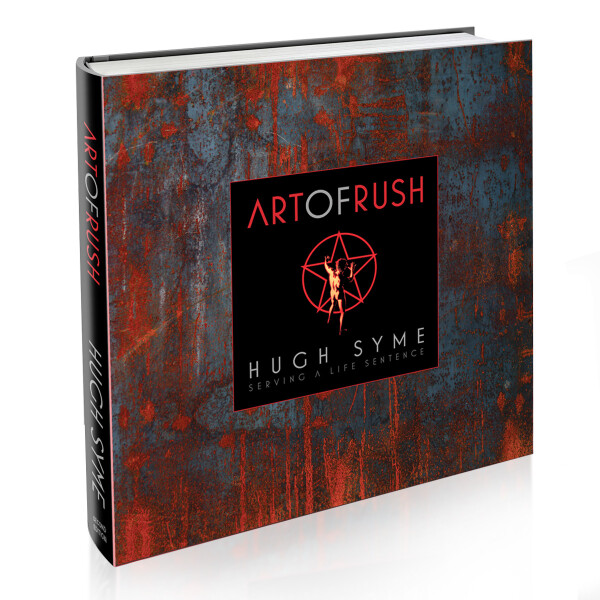 A newly expanded and updated second edition of Hugh Syme's The Art of Rush is due to release this coming Tuesday, October 12th (the original edition was released back in 2015), and is currently available for pre-order. This updated edition will include a newly designed cover along with an additional 24-page section featuring Rush artwork that has been released since 2015, including the 40th anniversary box set releases from recent years. Neil Peart penned the original edition's foreword (also in the updated edition), which is included in an iHeart Radio article previewing the release. The article also includes several images from the book, including a few from the upcoming Moving Pictures 40th anniversary box set (not officially announced yet, but expected out early next year). The expanded Art of Rush edition releases on Tuesday, and you can pre-order it via Amazon at this location.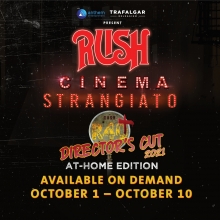 Rush's Cinema Strangiato Director's Cut was shown in theaters worldwide early last month on September 9th and was then made available on-demand at home worldwide this past Friday. The film will continue to be available for streaming throughout the weekend, ending this coming Sunday, October 10 at 11:59PM EST. Visit www.cinemastrangiato.com for all the details and to purchase access.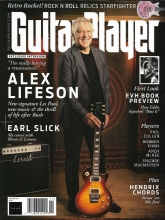 Rush's Alex Lifeson is featured on the cover of the November, 2021 issue of Guitar Player magazine. The cover features a photo of Alex with his new Epiphone Les Paul Standard Axcess with a tagline of Alex Lifeson - New signature Les Paul, new music & the thrill of life after Rush, alongside this quote from the interview: "I'm really having a renaissance." Joe Bosso conducted the interview and wrote the corresponding article, titled New World Man. The magazine also includes a review of Lifeson's new signature guitar written by Jimmy Leslie. John at Cygnus-X1.net has transcribed the interview and review, and made them available online for reading here. The interview covers most of the subjects that Alex has already covered in recent interviews, including his Envy of None project, new signature guitar, foray into social media, and more. Alex also reiterated the fact that he's unlikely to ever go on tour again:
... To be honest with you, I don't think I have it in me to go on the road. I mean, if it was a handful of shows, that might be kind of fun, but anything beyond that... After 40 years of sitting in hotel rooms, I'm not interested. I've had quite enough of that. I do love my home life. I thought I would miss being onstage a lot more, but I don't really. I've done a couple of things here and there. Small things - usually it's a charity event or something like that. It's kind of fun getting up and playing with other people, but the whole production - the big, giant machine - it doesn't really hold much appeal to me now. ...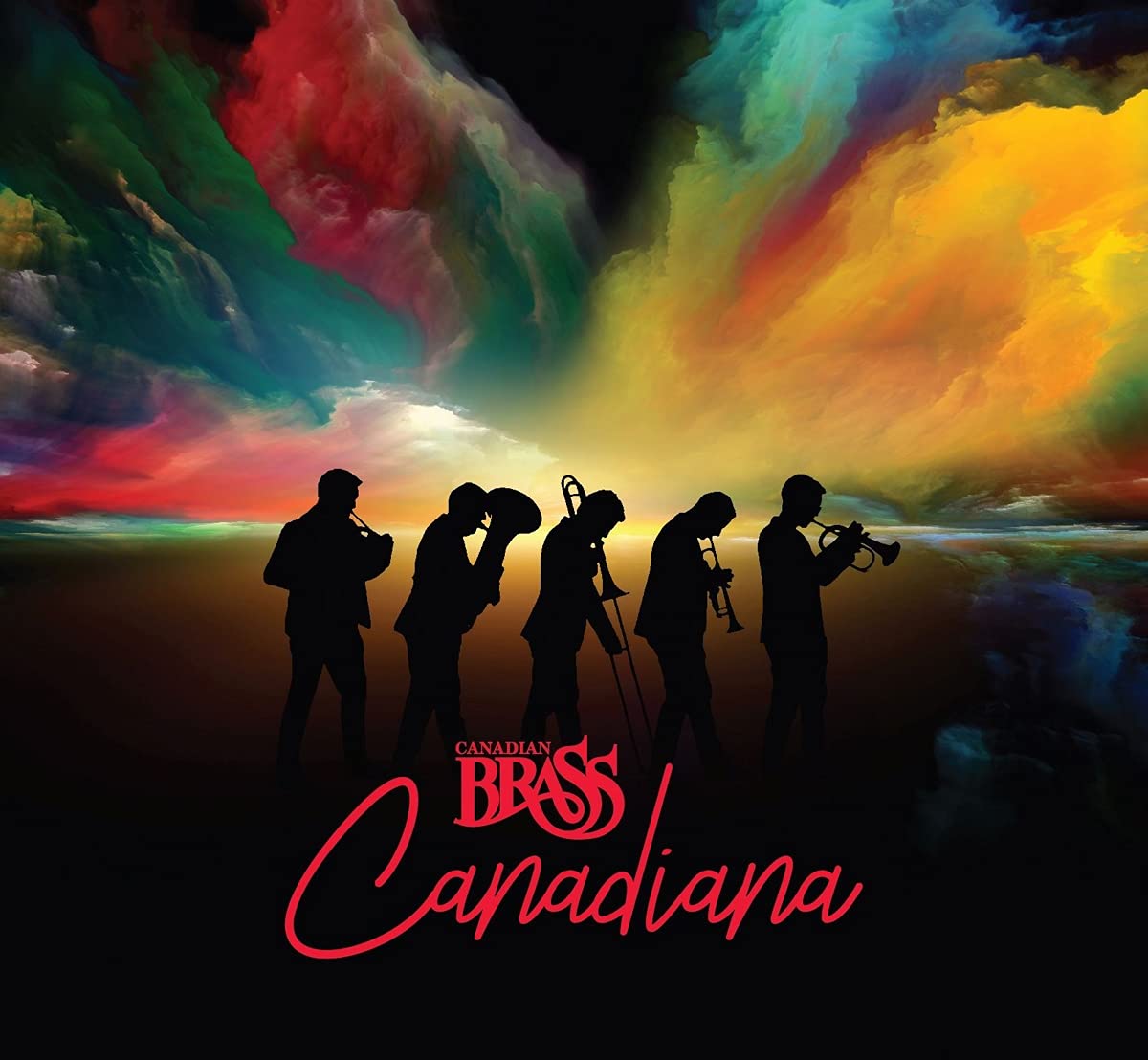 Celebrated Canadian brass quintet Canadian Brass will be releasing a new, all-Canadian, 11-song collection titled Canadiana next month on November 12th via Linus Entertainment, and one of the songs they cover is Rush's 2112: Overture. For the Rush cover, they enlisted the help of guitarist Sean Kelly and percussionist Tim Timleck. In addition to Rush, the collection includes tracks from Joni Mitchell, Drake, Daniel Caesar, Shawn Mendes, Rush, Bruce Cockburn, Deadmau5, k.d. lang, Lara Fabian, and the featured track - Leonard Cohen's Hallelujah - which is currently available for listening online here. You can pre-order Canadiana via Amazon at this location.
A new book in the On Track series titled Rush: every album, every song by Will Romano is slated to release next March (thanks Rinus). From the description:
... this On Track entry traces all the various sonic sojourns in the decades-long Rush saga. In the wake of the recent and devastating passing of legendary drummer Peart, we pay tribute as well as provide a useful guide to one of the most revered body of works of the rock musical form.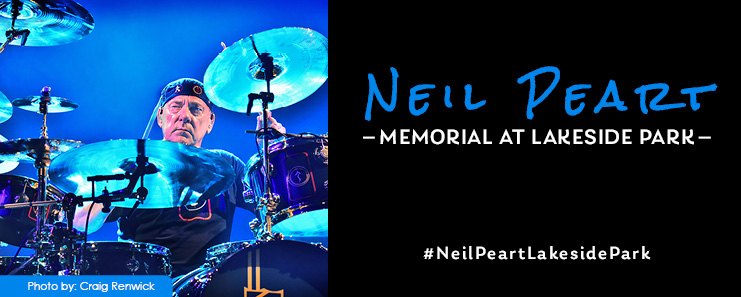 The late Neil Peart grew up in the St. Catharines, Ontario community of Port Dalhousie, the lakefront home of Lakeside Park which inspired the lyrics to the 1975 Rush song of the same name. Last year the St. Catharines City Council, with the full support of the community, voted to name the newly rebuilt pavilion at Lakeside Park the Neil Peart Pavilion at Lakeside Park in honor of the hometown icon who passed away in January of 2020. The Council also established the Neil Peart Commemorative Task Force, with the objective to commission a public work of art commemorating Peart's life and legacy. Earlier this year the city officially began welcoming artists to submit requests for pre-qualification via the city's website, and accepted submissions through March 29th. Last month the Task Force revealed the shortlist of artists and officially launched a fundraising campaign for the Memorial. You can get all the details in this post, and make your donation towards the Neil Peart Memorial at Lakeside Park at www.EngageSTC.ca/Neil-Peart. In the latest episode of the Something for Nothing podcast, hosts Steve and Gerry chat with Neil Peart Commemorative Task Force chair David DeRocco about the process so far, the scope of the project, and when a design will be chosen. You can listen to the interview below or via your favorite podcast service: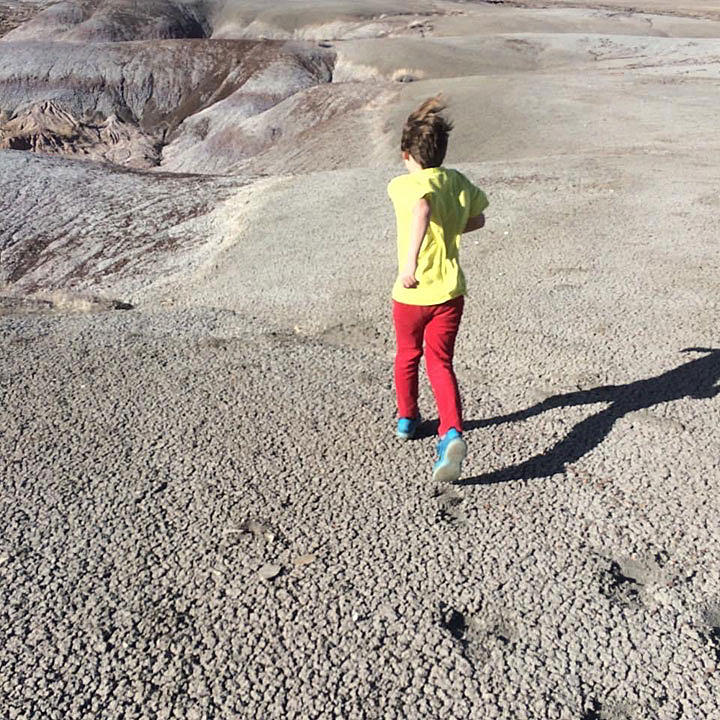 The Polyphonic Spree is a choral symphonic pop rock band from Dallas, Texas that was formed by former Tripping Daisies front-man Tim DeLaughter back in 2000. The band has released six studio albums, along with several live albums and soundtracks over the past two decades, and released their first covers album back in April via Good Records. The album is titled Afflatus and includes a cover of Rush's The Spirit of Radio which you can listen to on YouTube. In the latest episode of the 2 Guys Talking Rush podcast, hosts John and Dan talk with Polyphonic Spree lead singer Tim DeLaughter. You can listen to the episode below or via your favorite podcast service:
After dropping subtle hints all week, The Ohio State University Marching Band announced via Twitter yesterday that they will be performing the music of Rush during the halftime show at tomorrow's game versus the Maryland Terrapins in Columbus. The Band is one of the most celebrated university marching band programs in the country and revealed via a reply to their initial tweet that they'd be playing Rush's YYZ, 2112, Tom Sawyer, Limelight and more during the performance:
Hurry up, the weekend's almost here. Time to Rush. #GoBucks🥁 @rushtheband pic.twitter.com/ZSN2eRPyi4

- The Ohio State University Marching Band (@TBDBITL) October 7, 2021
SAGA front-man Michael Sadler announced via social media last week that he, along with four other prog-rock veterans, has launched a new prog rock tribute project called ProgJect (thanks RushFanForever). The band is dubbed as the Ultimate Prog Rock Experience and features Sadler, Ryo Okumoto, Jason Bieler, Matt Dorsey and Jonathan Mover performing the classic songs of Genesis, Yes, King Crimson, ELP, Rush, Pink Floyd and more. You can learn more about the group and watch a preview video via their web site at progject.com. The video includes a short snippet of Rush's Xanadu at the 25-second mark.
Foo Fighters front-man Dave Grohl's new book The Storyteller: Tales of Life and Music released this past week, and NME.com posted their list of what they thought were the 10 most interesting stories from the book (thanks RushFanForever). One of the stories involves Rush and Grohl's former Nirvana bandmate - the late Kurt Cobain:
Dave was born with a natural biological metronome, in his molars. As he'd walk to school as a teenager, he 'played' his teeth like a full drumkit, and even put on a dental performance of Rush tracks for his dentist. The only other person he ever met who did this? Kurt Cobain.
XS Rock posted their list of the Top 15 Canadian Metal Bands Of The 80s and to no surprise, Rush came in at #1. Speaking of Canadian bands, reader RushFanForever recently dug up some video from an old 1982 Canadian documentary on Canadian music titled Heart of Gold. Rush's Geddy Lee narrates one portion of the program discussing Canadian hard rock, particularly the bands Triumph, April Wine, Saga and Rush. You can watch that portion of the video below or in this YouTube video at about the 37-minute mark:
That's all for this week. Have a great weekend!!