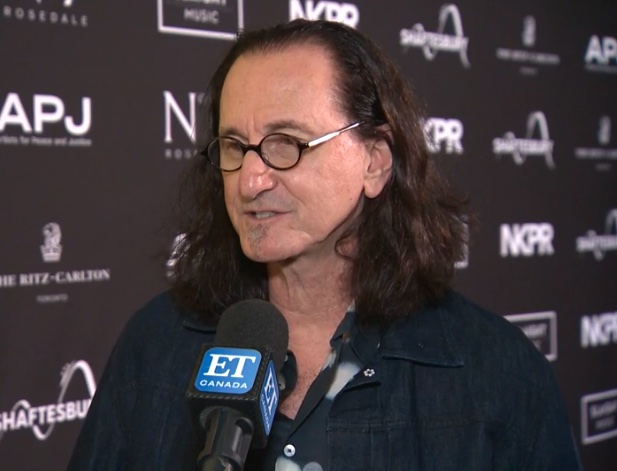 Rush's Geddy Lee was honored with a solo Lifetime Achievement Award for his career-spanning philanthropic contributions at the Artists for Peace and Justice (APJ) gala in Toronto this past Saturday, September 11th. This year's Gala raised $500,000 to further education in Haiti, which had just gone through another devastating, deadly earthquake and is still dealing with the aftermath of the assassination of its former President, Jovenel Moïse. Radio personality George Stroumboulopoulos emceed the event, which also included live performances by Haitian artist Paul Beaubrun,and Kayla Diamond of Slaight Music, a virtual one by Rick Springfield, and video messages from Ben Stiller, Susan Sarandon, and Madeleine Stowe, among others. ET Canada caught up with Geddy on the red carpet to get his reaction to receiving the Award, which you can watch below or online here. Geddy attended the Gala with his wife Nancy and daughter Kyla, and posted a few photos to his Instagram along with some comments about philanthropy and a thank you for Artists for Peace and Justice. Artists for Peace and Justice also posted some photos from the event to their Facebook page. Congrats Geddy!!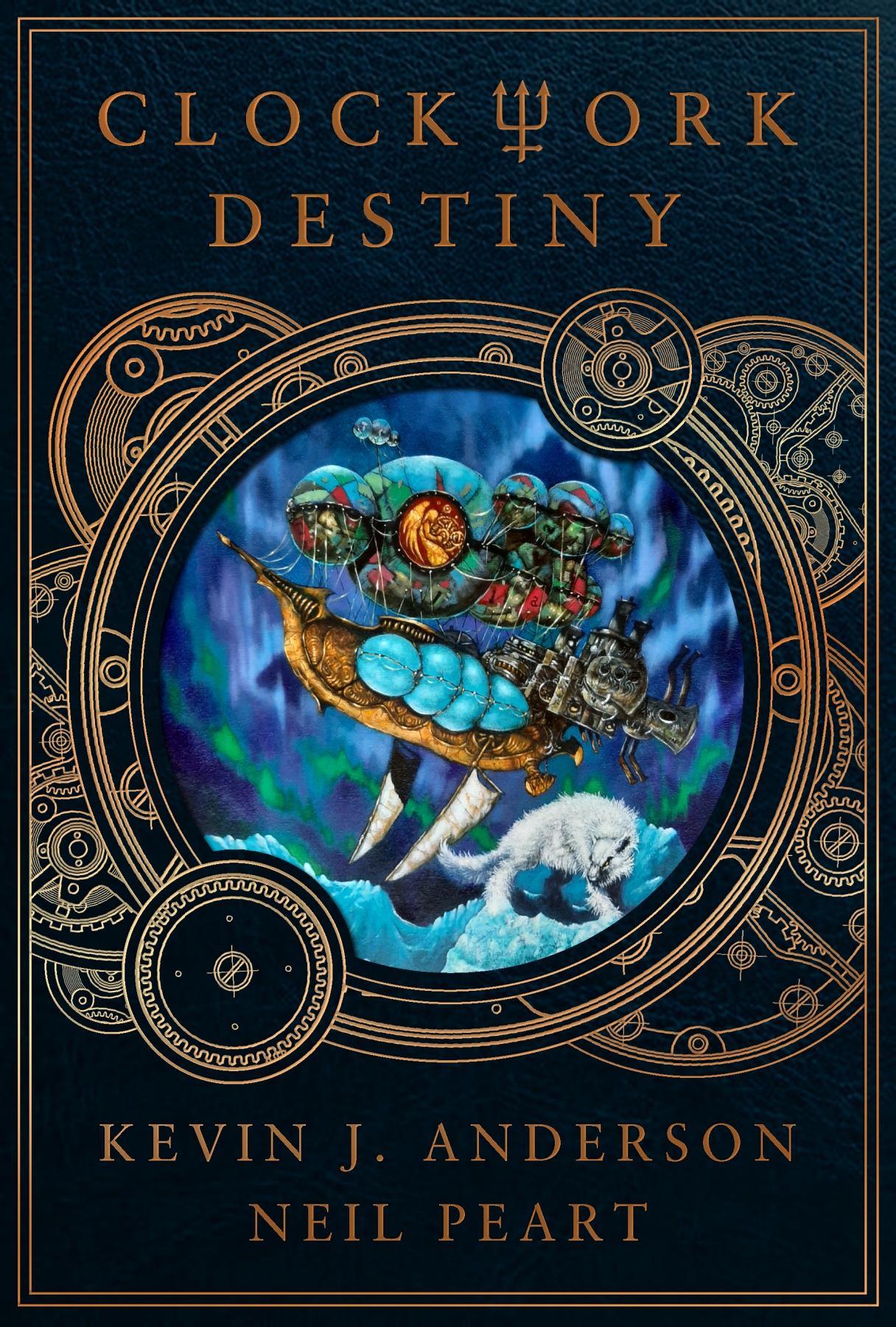 Over the past year, author Kevin J. Anderson has been busily working on Clockwork Destiny - the 3rd and final novel in he and the late Neil Peart's Clockwork Angels trilogy. The first 2 novels in the Trilogy - Clockwork Angels and Clockwork Lives - were released in 2012 and 2015 respectively. Clockwork Destiny is slated for release in April of 2022, and publisher ECW Press revealed the impressive cover art by Steve Otis earlier this week, along with these comments from author Kevin J. Anderson:
"Neil and I plotted one more great adventure with Owen Hardy in his last years. And the Steve Otis cover painting perfectly evokes the color and mystery of the Watchmaker's amazing world. I think Clockwork Destiny is my best work-can't let the Professor down."
You can view the full cover art here. From the publisher's description:
The final volume in the New York Times-bestselling, award-winning steampunk trilogy by Kevin J. Anderson and legendary Rush drummer Neil Peart

In Clockwork Angels and Clockwork Lives, readers met the optimistic young hero Owen Hardy, as well as the more reluctant adventurer Marinda Peake, in an amazing world of airships and alchemy, fantastic carnivals and lost cities. Now Owen Hardy, retired and content in his quiet, perfect life with the beautiful Francesca, is pulled into one last adventure with his eager grandson Alain. This final mission for the Watchmaker will take them up to the frozen lands of Ultima Thule and the ends of the Earth. Marinda Peake must undertake a mission of her own, not only to compile the true life story of the mysterious Watchmaker, but also to stop a deadly new group of anarchists.

The Clockwork trilogy is based on the story and lyrics from the last album of musical titans Rush, with Anderson and Peart expanding the world, stories, and characters. The two developed the final novel in the trilogy in the last years of Peart's life, and more than a year after his passing, Anderson returned to that unfinished project, with the full support of Peart's wife, bringing Owen and Marinda's stories to a satisfying and stirring conclusion. ...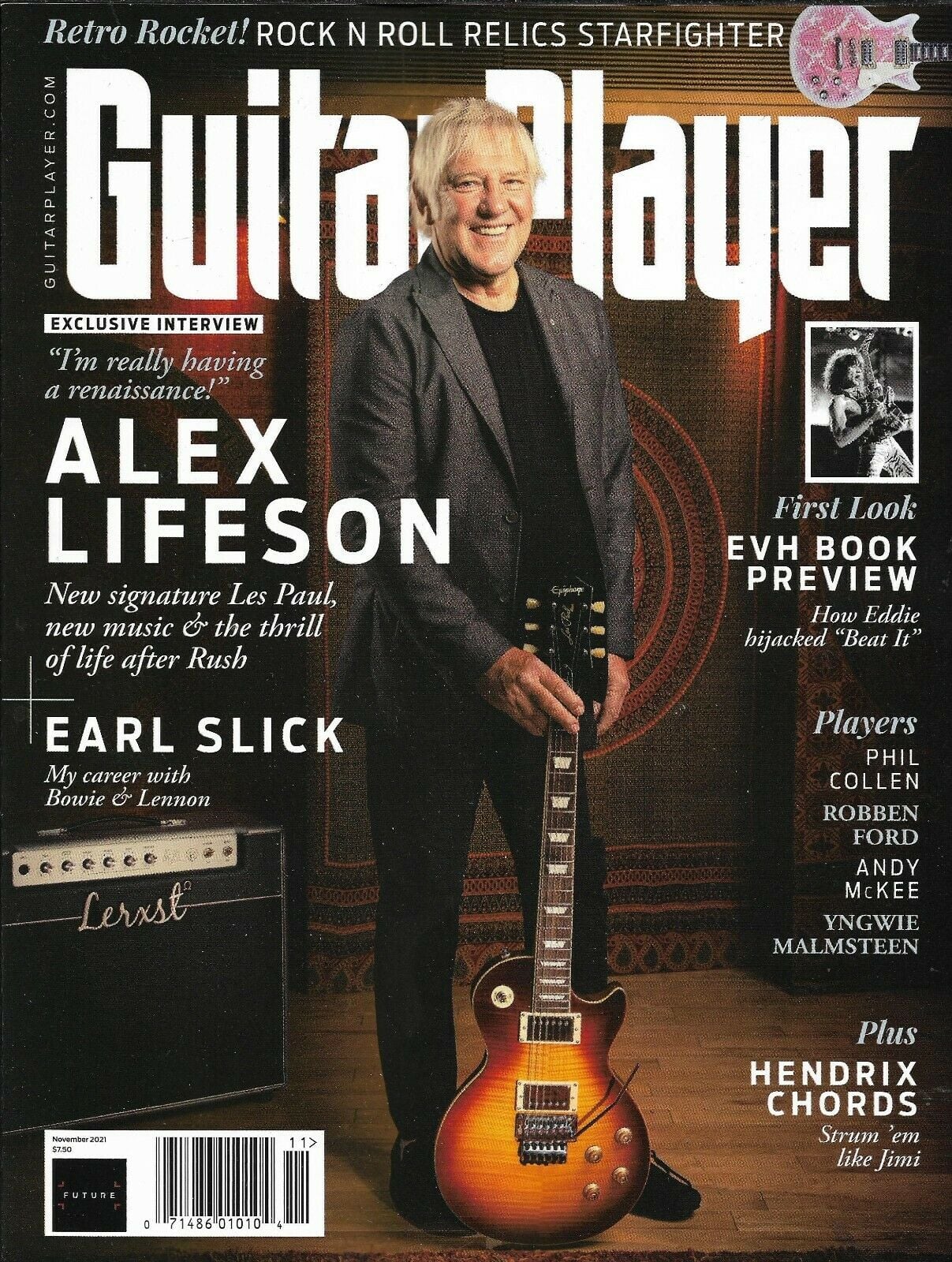 Rush's Alex Lifeson is featured on the cover of the upcoming November, 2021 issue of Guitar Player magazine. The cover features a photo of Alex with his new Epiphone Les Paul Standard Axcess with a tagline of Alex Lifeson - New signature Les Paul, new music & the thrill of life after Rush, alongside this quote from the interview: "I'm really having a renaissance." Joe Bosso conducted the interview and wrote the corresponding article, titled New World Man. The magazine also includes a review of Lifeson's new signature guitar written by Jimmy Leslie. Guitar Player has provided a 21-page sampler of the issue online, which includes the cover page of the Alex Lifeson article, and the Les Paul signature guitar review.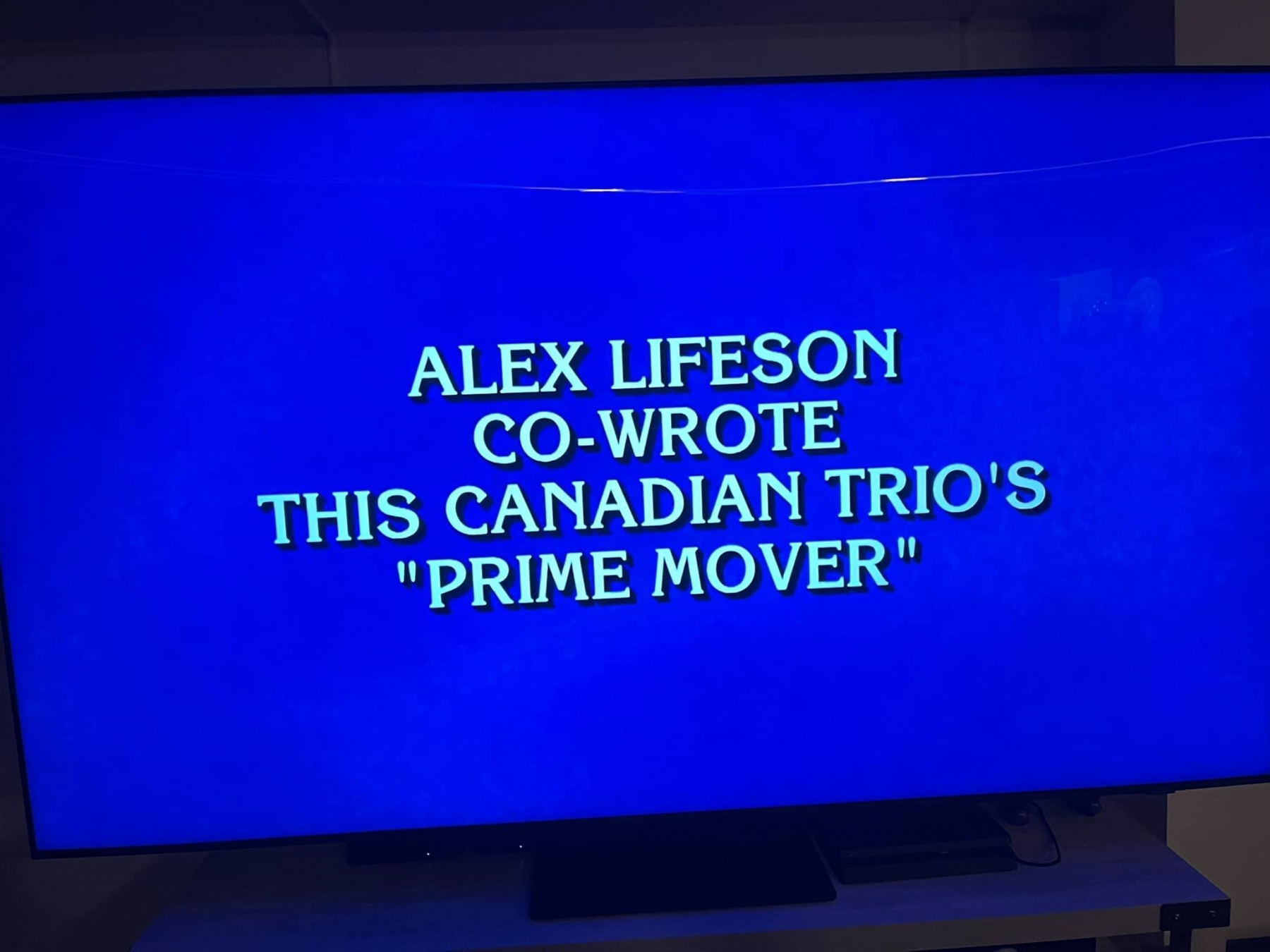 Speaking of Alex Lifeson, there was yet another Rush reference on the popular American quiz show Jeopardy! yesterday evening. It was a Double Jeopardy and the category was Prime. Here's the clue:
Alex Lifeson co-wrote this Canadian trio's "Prime Mover".
And the question was ... you guessed it - Who is Rush! The contestant answered correctly as well. Jeopardy! seems to have a love affair with Rush, and have used the band in MANY clues over the last several years.
Rolling Stone magazine has revamped its list of The 500 Greatest Songs of All Time that they first published back in 2004. That original list of 500 did not contain any songs by Rush, but their revamped list does include one; Limelight from 1981's Moving Pictures album came in at #435:
Rush drummer Neil Peart tackled the trap of rock-star fame without sounding like a spoiled rock-star misanthrope - and, a little ironically, ended up writing one of the Canadian prog-rock trio's biggest arena hits. "Limelight" sanded down the knottier edges of its 7/4 riff to sound at home on FM radio, as Geddy Lee sang about feeling "ill-equipped to act/With insufficient tact," making no apologies for their brainy aspirations. "I didn't want to be famous," Peart observed years later. "I wanted to be good. And that's a whole other thing."
For this updated version, Rolling Stone conducted a poll of more than 250 artists, musicians, and producers, and nearly 4,000 songs received votes. You can check out the full list online at this location.
The latest episode of the Something for Nothing podcast features part 3 of their in-depth discussion of Rush's swan song - 2012's Clockwork Angels. This week they tackle the tracks Halo Effect, Seven Cities of Gold, and The Wreckers. You can listen to the show below or via your favorite podcast service:
This past week's episode of the 2 Guys Talking Rush podcast features the second part of an interview with Andre´ Cholmondeley, who conducted an extensive interview with Alex Lifeson for Make Weird Music earlier this year. You can listen to part 2 of the interview below or via your favorite podcast service: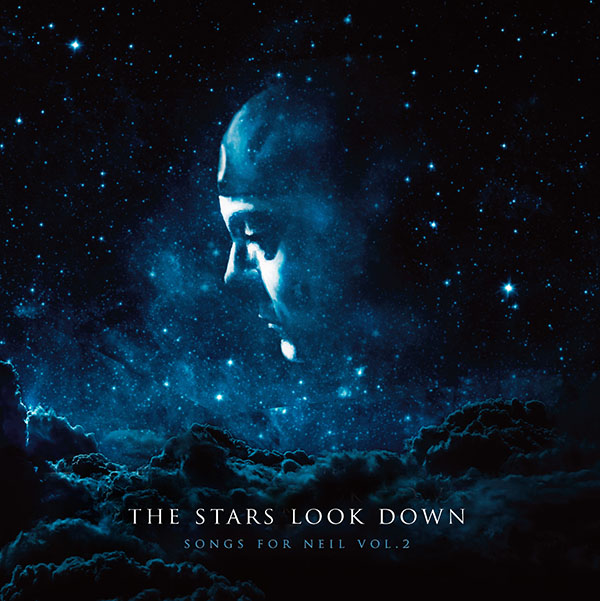 This past Sunday was a bittersweet day for Rush fans as we recognized our 2nd September 12th without Neil Peart. Neil was taken from us early last year on January 7th after a long battle with glioblastoma. Sunday would have been his 69th birthday. Last year on Neil's birthday, RUSHfest Scotland sponsored the release of an album of Rush songs dedicated to the iconic drummer titled TRIBUTES - SONGS FOR NEIL VOL.1, played by Rush tribute bands and musicians from around the world. Proceeds from sales of the album were split equally between two charities - Glioblastoma Foundation Neil Peart Research Award in the USA and Cancer Support Scotland (registered charity SC012867). They have followed up that release with THE STARS LOOK DOWN - SONGS FOR NEIL VOL. 2, released this past weekend in celebration of Neil's birthday. Bands featured on the release include YYNOT (USA), Huis (Canada), Jacob Moon (Canada), Fleesh (Brazil), Rushed (England), 2YY2 (Spain), and Moving Pictures with Seeing Red (Scotland). As before, all profits from sales of this album will be going to Cancer Support Scotland in the UK and the Glioblastoma Foundation Neil Peart Research Award in the US. The album is available in blue-marble vinyl (limited to only 300 copies), CD, and digital formats. Artwork for the package is also available. Visit the RUSHfest Scotland website for all the details and to order your copy. Geddy Lee also posted this Instagram tribute to Neil on his birthday:
To celebrate his birthday this year, I chose to remember my pal and bandmate Neil, doing something he truly loved. Competing in the "24 Hours of Lemons" race.

"What is the most excellent thing I can do today?"
Neil Peart 1952-2020

#HBPeke #HBPratt #Missyoubigguy
#neilpeart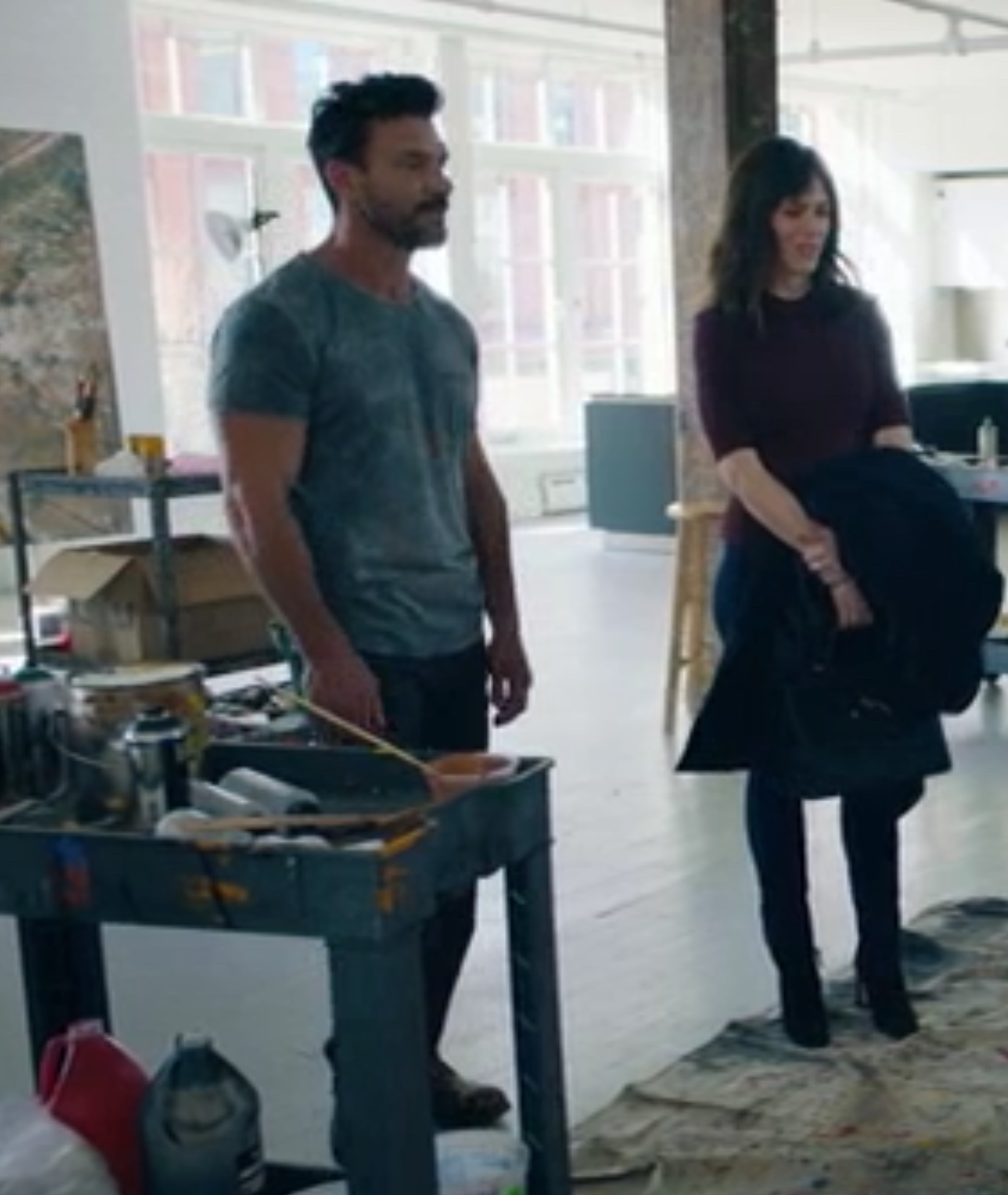 Billions Showrunner Brian Koppelman paid tribute to Neil this past weekend by including a brief homage to The Professor in Sunday night's Season 5.5 premiere of the Showtime drama (Season 5, Episode 9 - Implosion). Wendy Rhoads (Played by Maggie Siff) was talking to her boyfriend painter Nico Tanner (played by Frank Grillo) about his rise to popularity and says, "Penthouse walls, echo with the sound of salesmen." To which Nico replies, "That guy was an artist. Right? Neil Peart?". The reference comes in around the 9-minute mark (thanks RUSHnATL and Kelly P). You can watch it below or on YouTube. This is not the first time the show has included a Rush reference. Back in Season 4 (Season 4, Episode 9 - American Champion) Rush's 2112 Overture was played during one scene. At about the 25:30 mark in the show, Bryan (Toby Leonard Moore) is at a cycling exercise class where Rush's 2112 Overture is played for about 40 seconds. Also in Season 4 (Episode 2 - Arousal Template) Taylor punches in a 4-digit access code into a keypad to open a door, and the code is - of course - 2-1-1-2 as seen in this tweet. In episode 9 of season 3, Axe and Taylor spend a portion of one scene debating which is Rush's best album as seen in this post.
That's all for this week. Have a great weekend!!