UPDATE - 2/15@9:55AM: The interview transcript is now available on the Make Weird Music website.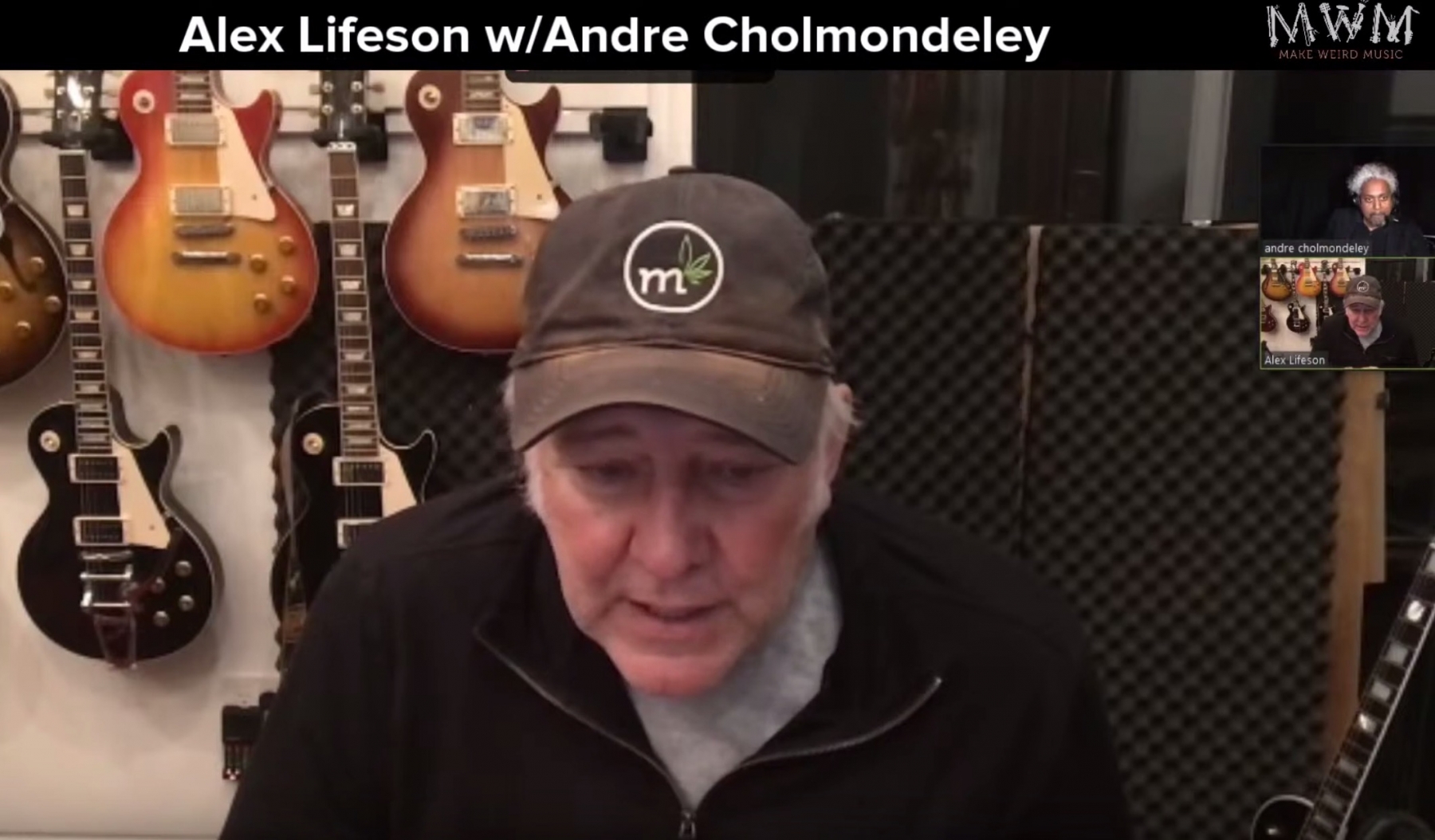 Earlier this evening, Andre Cholmondeley (@guitartour) hosted a new, live interview with Alex Lifeson on the Make Weird Music YouTube channel. Topics included the 25th anniversary of Lifeson's 1996 solo album Victor, the 40th anniversary of Rush's Moving Pictures album, Alex's future plans and much, much more. Here's what he said about making music in the future, either on his own or with Geddy Lee:
... After [Rush] finished the last tour in 2015, I couldn't sit still so I just started writing on my own, and doing some stuff. Geddy was working on his book. We talked about getting together and doing some stuff together, but it got very, very busy for him even after he finished writing the book, and taking it on the road. So we never got a chance to sit down and start working or just having some fun together. We still talk about it and I'm sure we will [get together]. But now with the Pandemic it's kind of wrecked things for a bit. We're both eager to get back together and kind of get back into that thing that we've done since we were 14 years old that we love to do, and we work really, really well together. So we'll see what happens with that ... I go back and forth - I'm kind of a lazy person, and the prospect of doing a record after doing Victor and spending a year on it and knowing what it took... I don't know if I'm in a big hurry to go through that kind of thing again. The advantage of working on my own, in my own place, is that I can work whenever I want to. And it takes the pressure off a big release. Those days of sort of over anyways. I would just love to share some of my music if anyone's interested in hearing it, at some point in the future ...
Alex also spoke a bit about a previously planned Victor 25th anniversary re-release that got shelved at around the 1:10:00 mark. From Alex's comments, it's not clear whether it will ever see the light of day. You can listen back to the entire 1 hour and twenty minute interview below or on YouTube at this location: