UPDATE - 8/24@10:51AM: Rush posted another video of Geddy and Alex at the brewery - this one is titled HOPS! (thanks RushFanForever):
----- snip -----
To the delight of beer-drinking Rush fans everywhere, earlier this week Rush announced a new beer collaboration with Toronto-based microbrewery Henderson Brewing Company. Rush Canadian Golden Ale will launch on August 30th across Canada, with distribution primarily in Ontario to start. As part of the launch, Rush produced this hilarious video of Beer Scientist Alex Lifeson and Beer Drinker Geddy Lee sampling the product, and also made available this Rush Golden Ale t-shirt. From the announcement:
August 17, 2021 (Toronto) - It started during the R40 tour when, after a gig, someone handed frontman Geddy Lee a bottle of Robinson's "Iron Maiden -Trooper" beer. Geddy took one look at it and jokingly asked where the Rush beer was. That quip stayed in the mind of the band, and recognizing the growing craft beer movement, particularly in their hometown of Toronto, the band decided to look into it seriously. Beer has always been an import part of the touring experience for the band. That first after-show beer helping to draw a line between the focus of performing and the wind-down that follows. After hundreds of shows in so many countries around the world, the band really began to see how different beer could be. "When I get off stage, I really, really enjoy an ice-cold beer, it's like a little reward," commented Geddy Lee on a recent visit to Henderson Brewery. The band chose Henderson as they are one of the fastest growing micro-breweries in Canada and have won many gold medals for their beer. As is true with all of Rush ethos, quality is key. It didn't hurt that the hometown brewery also had a love for the band given Henderson had previously released a "Put Your Scarf On Geddy" limited edition Canadian Imperial Stout in 2016. In the summer of 2020 Rush and Henderson began taste testing many prototype brews and early in 2021 the band and the brewery both felt they had come up with a brew they could stand behind. Subtlety complex, refreshing and satisfying and uniquely Canadian, as the beer gets its taste from Canadian ingredients, including Rye. "Rush Canadian Golden Ale is golden in colour with a dense ivory head. It has an earthy aroma with hints of orange-peel, pine and spicy rye. While the emphasis is on refreshment, there are elements of pine, rye spice and a citric hop flavour that add to the subtle complexity of the beer," remarked Alex Lifeson, the band-proclaimed Beer Scientist.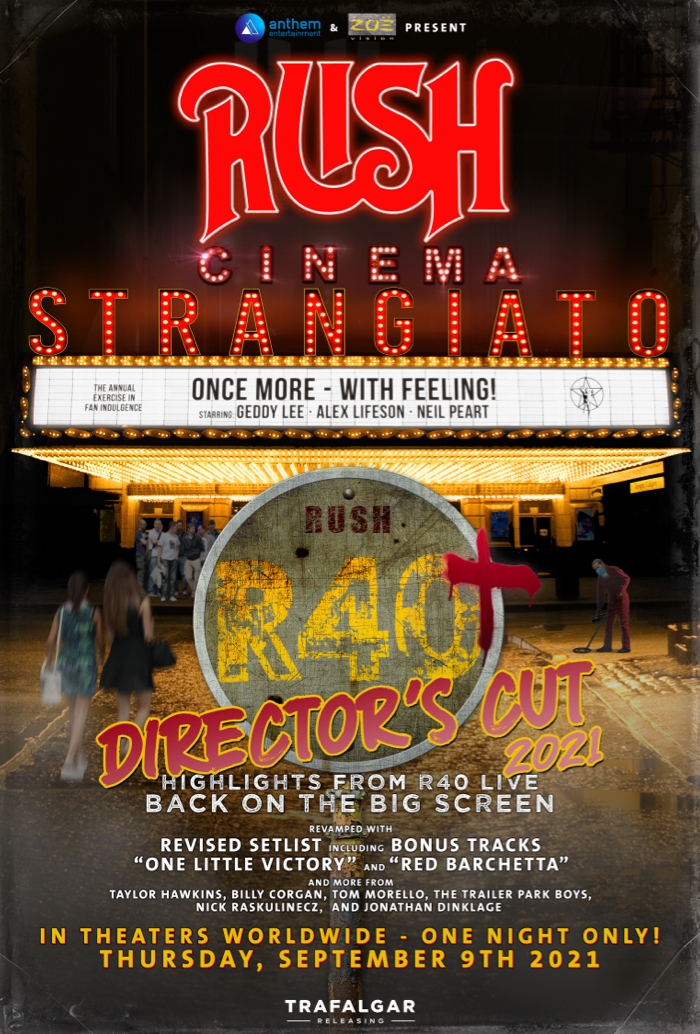 Rush's Cinema Strangiato theatrical film experience first hit theaters 2 years ago, premiering on August 21, 2019. The film brought Rush fans together for a special look into Rush's R40 Live tour, with new backstage footage, special guests, and performances. A few weeks ago, Rush announced that a new Director's Cut of the film would be coming to theaters worldwide on Thursday, September 9th in celebration of the 40th anniversary of Moving Pictures, and tickets for the event went on sale in the US on August 3rd. However, when fans purchased tickets, they were almost immediately refunded and the showings removed from movie ticketing websites, with folks receiving messages from theaters like this: "Due to COVID concerns, the studio decided to cancel the September 9th release", causing everyone to assume that the event had been cancelled. But they then seemed to do a complete flip-flop , and earlier this week Rush officially confirmed that the event will occur on September 9th as originally planned. They even released an updated trailer to YouTube along with a new live video excerpt of Red Barchetta from the film. For all the details and to purchase tickets, visit CinemaStrangiato.com.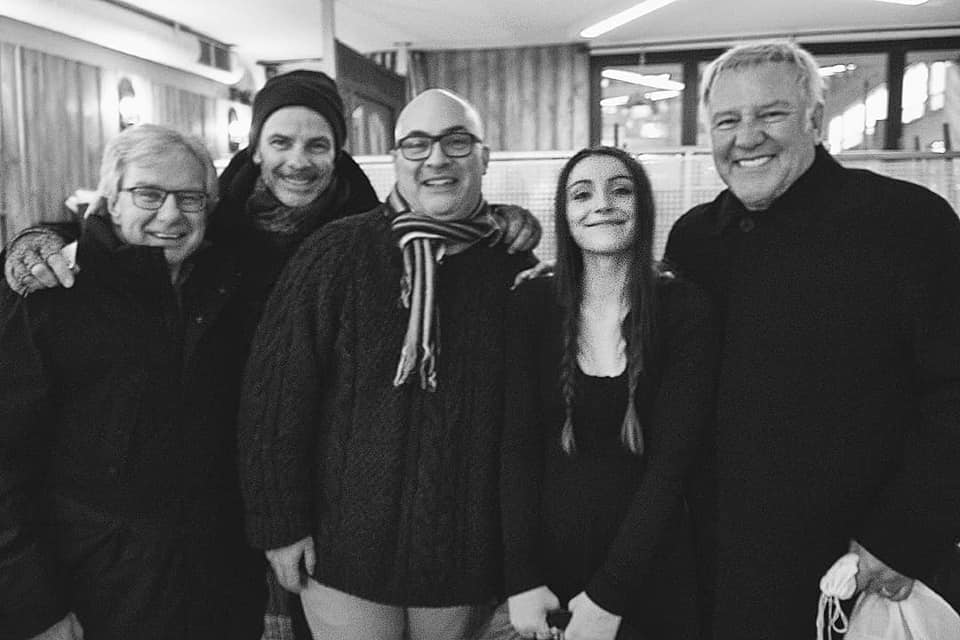 Earlier this summer Alex Lifeson surprised fans by releasing two new instrumental tracks via his newly-minted official website at AlexLifeson.com - Kabul Blues and Spy House - both of which are available for listening online here. These 2 tracks were the first glimpses of a new musical collaboration with Andy Curran, guitarist Alfio Annibalini and vocalist Maiah Wynne called Envy of None. The project has recorded a total of 10 songs and are hoping to release an album in the fall. Wynne began collaborating with Curran on songs after having won a mentorship with him in a songwriting contest, which led to Maiah getting the attention of Alex Lifeson and ultimately collaborating with the pair on the Envy of None project. Wynne was the latest guest on the Something for Nothing podcast and describes in more detail how her collaboration with Curran and Lifeson came about, and also discusses her own musical journey. You can listen to the interview below or via your favorite podcast service: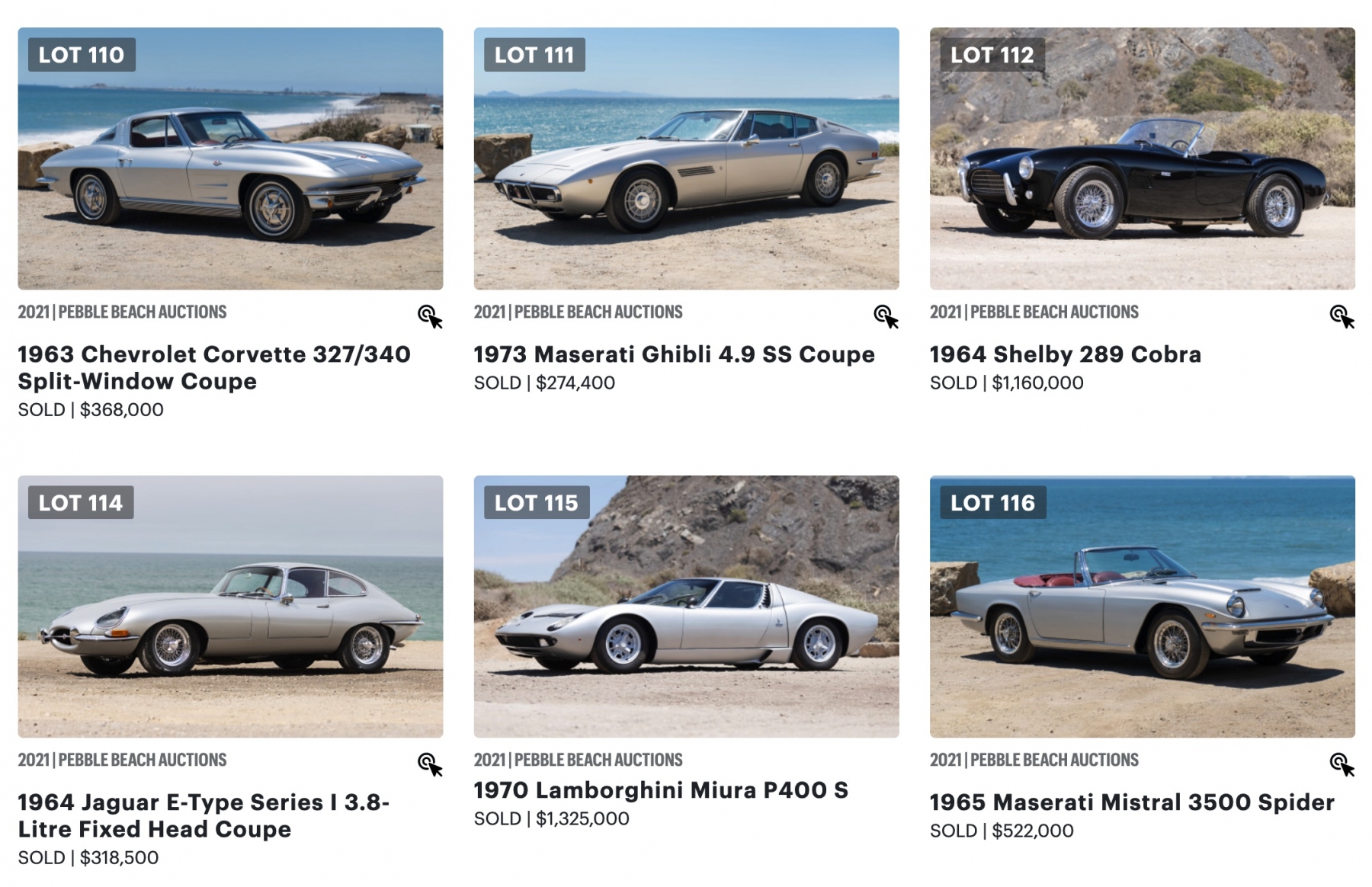 Neil Peart's extensive classic car collection - dubbed the Silver Surfers by Neil himself - fetched nearly $4 million at Gooding & Company's 17th annual Pebble Beach Auctions this past weekend. Of the seven cars up for auction, all were sold except for the 1964 Aston Martin DB5, which didn't reach reserve and will sell later. You can view the auction results online here - lots 110-112,114-116. As we learned back in June, this collection of classic cars were the subject of a coffee table book that Neil Peart was working on prior to his untimely passing last year. Here's a passage from the upcoming book from Rush.com:
... The title Silver Surfers for my collection of cars occurred to me while driving my DB5 up and down the Pacific Ocean. Because it felt right to me, I guess - the idea that I was just one of the wave riders.... In search of natural peace, I often drove out that way and up in to the Santa Monica Mountains. Out past Malibu to Ventura County, I'd weave along barren ridges of rock and vegetation, the ocean always on one big side. The waves were slow and gentle, or churned out a powerful, rolling rhythm ...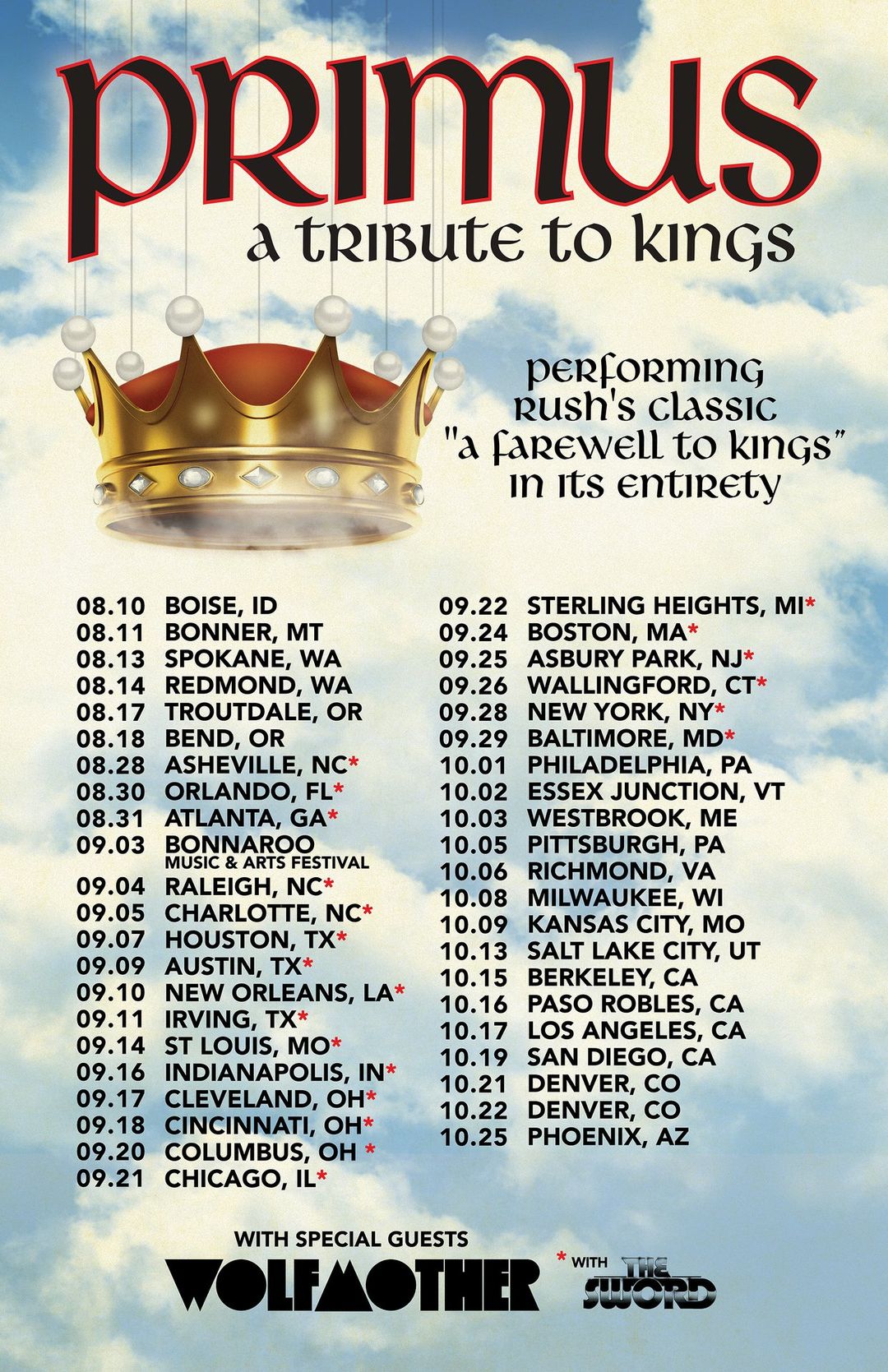 The first leg of Primus' A Tribute to Kings Rush tribute tour is now in the rear-view mirror; the band kicked things off at the Ford Idaho Center in Boise, ID back on August 10th and made their way across the Pacific Northwest for 5 more shows, finishing off in Bend, OR on Wednesday night. They'll now take a week off before cranking things back up in the Eastern US at the ExploreAsheville Arena in Asheville, NC on August 28th. The tour sees the band paying tribute to their musical heroes Rush by covering the A Farewell to Kings album in full as seen in these fan-shot videos (part 1, part 2), before then performing a set of Primus classics before calling it a night. The band had originally planned the tour for last year, but were forced to postpone it to the summer of 2021 due to COVID-19 restrictions. Several publications have posted reviews of the tour over the past week including The Spokesman-Review, The Missoula Current, and Glide Magazine. Claypool was also interviewed by Krystle Baller for the Queen City Nerve earlier this week to talk about the tour, among other things, and had the following to say (thanks RushFanForever):
... Working on all the intricate Rush material is particularly daunting, but it has also opened up new experiences for Claypool. In Rush, bassist Lee also handled the vocals, so in addition to playing keyboards while playing bass, Claypool will also sing in Geddy Lee's quavering high-octave range while playing the same kind of Rickenbacker bass Lee plays. (Claypool normally plays an array of custom basses crafted by luthier Carl Thompson.) "All these different things continue to open these doors that keep you interested," Claypool said. "It's really been great, but it's so fucking hard." Another thing piquing Claypool's interest is that Primus is doing something to prepare the Rush material that they almost never do otherwise: rehearse. "People go, 'Oh you guys must rehearse a lot.' No, we don't. We're lazy," Claypool said. Primus' intensive rehearsing has provided an unexpected benefit. In the process of nailing the songs on Farewell to Kings, Claypool, LaLonde and Alexander have become much closer than they've been in years. ...
For all the details on Primus' Tribute to Kings tour and to purchase tickets, visit primusville.com.
The latest episode of the 2 Guys Talking Rush podcast features part 2 of a discussion with Rush super fans Dave Shingleton (UK), Reid Smith (US) and Paul Beaulieu (CA). You can listen to the episode below or via your favorite podcast service:
Kevin Comeau and Cody Bowles of Canadian prog-rock duo Crown Lands were recently interviewed for a short radio snippet where artists choose their rock gods, and the pair both chose Rush as heard in this video (thanks RushFanForever).
The Art That Rocks show on Heavy Metal Television features artist Monty Colvin painting portraits and telling stories about various rock musicians, and Geddy Lee is the subject of one of his recent episodes which you can watch here. Check out Art That Rocks every other Friday at 8pm local time at www.heavymetaltelevision.net.
That's all for this week. Have a great weekend everybody!!