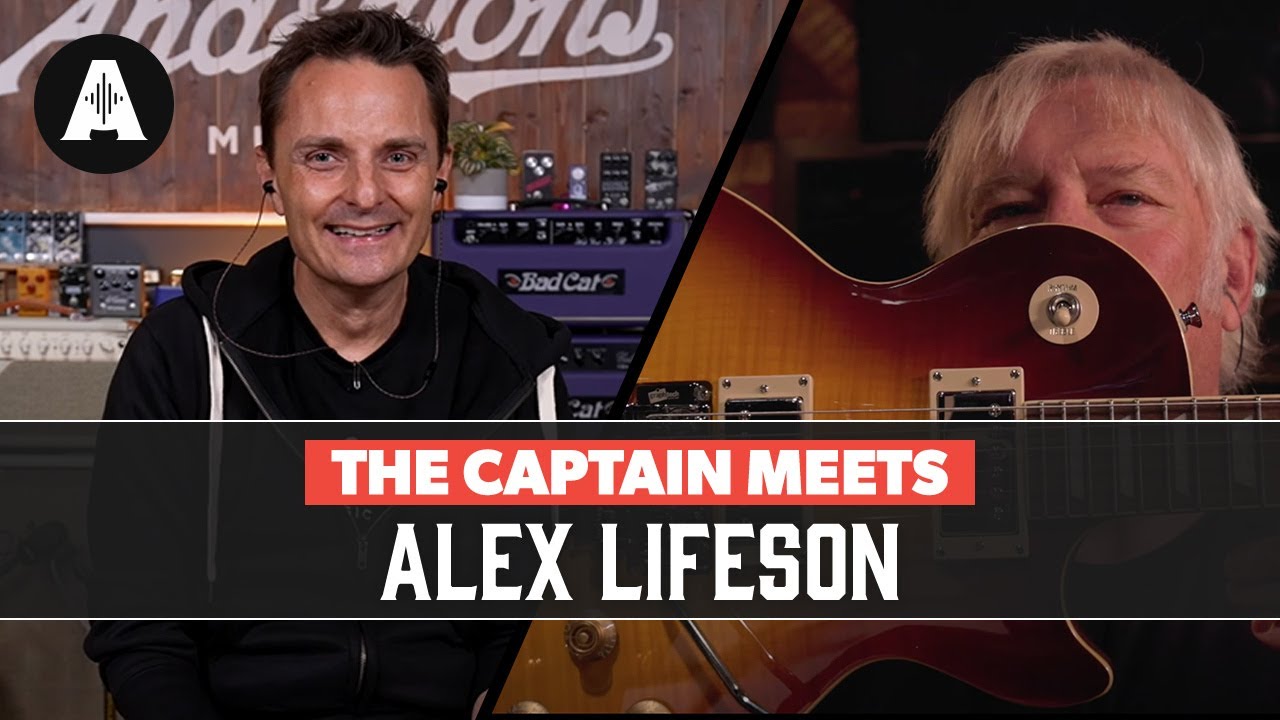 UK music store Andertons Music Co. recently sat down with Alex Lifeson for an interview focusing on his new Epiphone Les Paul Standard Axcess signature guitar and long history with Gibson. He also talks a little about his Envy of None music project with Andy Curran and Maiah Wynne. Alex released the guitar last month coinciding with the launch of his official website at AlexLifeson.com. Alex also surprised fans by debuting 2 new instrumental tracks via the website - Kabul Blues and Spy House - both of which are available for listening online here. These 2 tracks are the first glimpses of the above-mentioned Envy of None collaboration with Andy Curran, guitarist Alfio Annibalini and vocalist Maiah Wynne. The project has recorded a total of 10 songs and are hoping to release an album in the fall. You can listen to the full 13-minute interview below or via YouTube at this location.
Last month we learned that Loucin Guitars founder and master guitar maker Garren Dakessian had been entrusted with the task of restoring Alex Lifeson's first electric guitar - a Japanese Canora guitar that his parents gave him as a Christmas gift in 1967 at the age of 14. From an Alex Lifeson Instagram post last month:
Garren is tasked with bringing my Canora back to life after a half century of neglect. @geddyimages and I both painted our Canoras in day-glo green and orange a million years ago and now it's time to restore it to that gorgeous fifty-nine dollar finish! Corduroy pants and a paisley shirt-stylin' big time! ...
Garren had promised to keep everyone informed on his progress with the restoration, and a couple of weeks ago posted some before pictures of the guitar to Facebook. For all the latest updates, be sure to follow Loucin Guitars on Facebook and Twitter.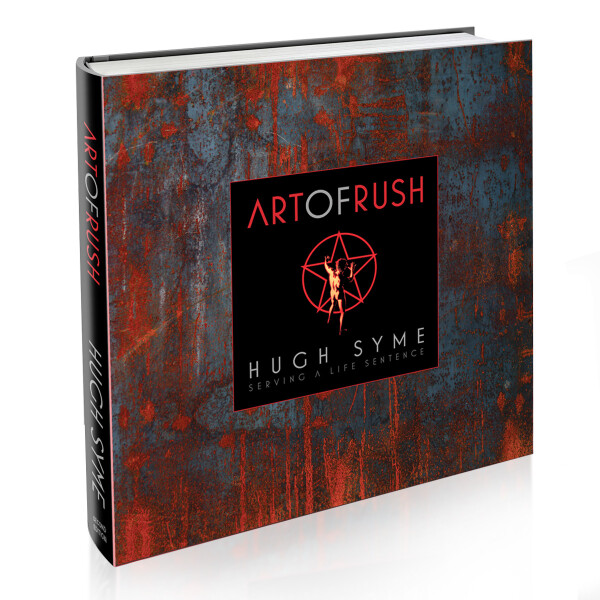 Back in March the Rush Backstage Club revealed that a newly expanded and updated second edition of Hugh Syme's The Art of Rush was due to be released later this year (the original edition was released back in 2015). This updated edition will include a newly designed cover along with an additional 20-page section featuring the artwork of Rush's 40th anniversary box set releases from recent years. The book was originally due to release in August, but due to COVID-related production delays, it is now slated for an October 12th release. From the product description:
... Containing original illustrations, paintings, photography, and the incredible stories behind each album that Hugh Syme has designed with the band since 1975. The book's narration was written by music journalist Stephen Humphries and includes in-depth interviews with each Rush band member and the artist. The Art of Rush also contains entertaining anecdotes and commentary from a wide array of notable musicians, actors, athletes, writers, radio personalities, and Rush insiders about their favourite Rush album covers, which clearly reveals how vital and impactful the visual representation of their music has been through the years. One of the hallmarks of Rush releases is the considerable care and consideration that goes into each one-including the conceptual artwork. Readers may be surprised to discover just how much effort went into each concept and the execution for every album cover! ...
The book is currently available for pre-order via Amazon here. Speaking of Hugh Syme, earlier this week uDiscoverMusic.com posted their list of the 100 Greatest Album Covers, and Syme's cover art for Rush's Moving Pictures was included at #71 (thanks RushFanForever):
Rush's greatest album covers expressed both their grand concepts and their cerebral sense of humor. In this staged cover for Moving Pictures, which features many of the characters from the songs, we detect at least three different visual plays on the album's title.
Music video director Martin Kahan passed away earlier this week from cancer at the age of 74. Kahan directed a number of videos for hard rock acts in the 1980s such as KISS' Lick It Up and Mötley Crüe's Too Young to Fall in Love, but got his start shooting some videos for Rush:
... Kahan got a break early in his career when he shot three videos for progressive rock legends RUSH ("Tom Sawyer," "Freewill," and "Limelight"). Accompanying three of the band's most famous songs, the clips document the band in its prime and are beloved among fans. ...
Note that the music videos referred to were the live versions of the tracks (Freewill, Limelight, Tom Sawyer), while Bruce Gowers shot the studio versions (the iconic Le Studio versions of Tom Sawyer and Limelight). Speaking of whom, this week's episode of the 2 Guys Taking Rush podcast features part 1 of an interview with Gowers. You can listen to the episode below or via your favorite podcast service:
In the latest episode of the Something for Nothing podcast, hosts Steve and Gerry listen to the 1980 Rush-Max Webster collaboration Battlescar for the first time, and give their thoughts on this classic track. You can listen to the discussion below or via your favorite podcast service:
Former Rush producer Terry Brown was one of 24 Canadian music industry trailblazers to be honored at this year's virtual SOCAN Awards ceremony back on May 24th with the SOCAN Guardian Award. The intro video for the SOCAN Awards, along with Terry Brown's acceptance speech video are now available online here and here (at the 2:50 mark) respectively (thanks RushFanForever). Congrats Terry!!
MusicRadar.com posted a "classic" 2019 interview with Police drummer Steward Copeland earlier this week, and he brings up Rush at a couple of points when talking about 2 classic Police songs (thanks Will C):
Every Little Thing She Does Is Magic: That had a very different story from all the others. Sting had spent some time in Montreal at Le Studio. Rush country. There's a French Canadian pianist, Jean Roussel, a very enthusiastic and gifted musician and they did some songs. This was one of them.

Wrapped Around Your Finger: "I thought that lyrically, this track really took itself too seriously. The teacher and the student becoming the master. It was all a little bit artsy. It would have made a great Rush track! (laughs) I say that with love in my heart for Rush and Sting!"
Ultimate-guitar.com posted their list of the 20 Best Bass Lines of the '70s last Friday and Geddy Lee's bass line in Rush's 2112 was included at #13.
That's all for this week. Have a great weekend!!